Guide to Mixed Poker Game Formats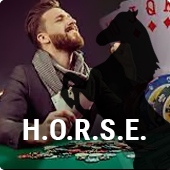 When you think of poker, the first thing that comes to mind is probably Texas hold 'em. It is the most popular poker variation in the world.
Other popular poker games include Omaha, 7 card stud, and Razz.
You can play a poker format in which you play several of these variants simultaneously, rotating from one game to the next. These are called mixed poker games.
Mixed game formats can be confusing at first because there is a lot going on. That's why we created this guide to mixed games to help you get started.
Let's start from the beginning.
What Are Mixed Poker Games?
As the name suggests, mixed poker games combine several poker variations into one game. Some mixed games only incorporate two variations, but others can include up to ten.
The mixed poker format rotates from one game to the next. For example, once you're done playing hold'em, you'll then start playing Omaha.
The speed at which you rotate from one game to the next depends on whether you're playing cash games or tournaments and the house rules where you're playing.
These are the two most common approaches.
Levels/Blinds

In a tournament, you'll often rotate games once a level is over and the blinds increase. This means you'll play a new game every 3-60 minutes (approximately).
Hands

You can also rotate games after a predetermined number of hands. For example, after every nine hands (at a full-ring cash game) you start a different poker game.
The order of the games will depend on what you're playing. For example, if you're playing a common mixed poker game like H.O.R.S.E., you'll play these games in order.
Hold'em
Omaha
Razz
7 card stud (hi)
7 card stud eight-or-better
However, if you play an impromptu mixed game, like dealer's choice, then the specific games and order you play them in will depend on the dealer – or the person organizing the game.
The Rules and Betting Changes Too
This may go without saying, but as you rotate from one game to the next, the rules and betting limits will change too.
For example, say you're playing Omaha (while playing H.O.R.S.E.). You'll post the blinds, and hands are ranked according to a standard poker hand ranking chart – just like a standalone game of Omaha.
However, once you move on to Razz, you'll have an ante and bring in instead of blinds. There are no community cards, and hands aren't ranked the same either.
The sudden changes in betting and rules are one of the many things that makes poker mixed games so challenging.
Not only do you need to know how to play each game and play it well to turn a profit, but you need to keep track of the games you're playing to avoid making simple and costly mistakes.
Once you get the hang of it, mixed games are a blast to play. You'll want to try every poker mixed game variation you can find.
Mixed Poker Game Variants
There is an almost endless mix of poker variations that you can play.
The following are the most common mixed poker game variants you'll find in both land-based and online casinos.
H.O.R.S.E.
This is a five-game format in which you play the following games in order.
Texas hold'em
Omaha
Razz
7 card stud
7 card stud eight or better
Professional poker players believe that the five games included in H.O.R.S.E. represent a broad range of poker skills and expertise.
There are other variations similar to H.O.R.S.E., too. For example, there is H.O.S.E. or H.O.E. or H.O. These three variations are modifications that incorporate the same games in the same order, but some of the games are taken out.
H.O.S.E. – no razz
H.O.E. – no razz and no seven-card stud
H.O. – no razz, no seven-card stud, and no stud eights or better
O.E. – is a two-game variation that includes omaha hi/lo and seven-card stud eight or better
And then there are less common variations of H.O.R.S.E.
C.H.O.R.S.E. – adds crazy pineapple to the mix
C.H.O.R.S.E.L. – includes Crazy Pineapple first and California Lowball as the last game
The bottom line is that there are lots of options here and we're nowhere near finished yet.
H.A.
This includes both Texas hold'em and Omaha. Both games use the pot limit betting format.
This combination is a perfect introduction to mixed poker formats because the betting structure is the same for both games.
Omaha Hi/Lo Mixed
This mixed game includes two versions of Omaha. The first game is fixed-limit Omaha game. The second one is Omaha hi/lo with pot-limit betting.
This poker mixed game is an ideal format for beginner poker players because it includes two betting limit variations.
Mixed Hold 'em
Mixed Texas hold'em includes both limit and no-limit hold'em.
This is an awesome mixed game format because you can play hold'em – which most players are comfortable with – while learning how to adjust your strategy based on the different betting formats.
Eight Game Mix
This poker mixed format includes the following games.
2-7 triple draw
Texas hold 'em
Omaha hi/lo
Razz
Seven-card stud
Seven-card stud hi/lo
Texas hold 'em (no limit)
Omaha
Every game uses fixed limit betting except for the last two, in which the hold'em game is no limit and Omaha is pot limit.
The combination of fixed limit, pot limit no limit games – as well as playing limit and no-limit hold 'em and limit and pot-limit Omaha in the same game – will challenge even the best poker players.
Ten Game Mix
This mixed format was first introduced at the 2011 World Series of Poker. It includes the following games.
No limit hold 'em
Limit razz
Limit hold 'em
Limit badugi
Limit seven card stud
Limit 2-7 single draw
Limit omaha hi/lo
Pot limit omaha
Limit 2-7 triple draw
Limit seven card stud hi/lo
How many poker players do you know that know how to play all these games? Not many, right? And even fewer know how to play them all well!
Of course, you don't have to follow a specific format if you're running your own game.
For example, one of the most popular mixed game formats for private poker games is dealer's choice. Whoever deals that particular game gets to choose the poker variation and the rules they want to play.
But if you plan to play in a casino or online poker room, then these are the mixed formats you'll want to learn and optimize your strategy for.
Tips for Playing Mixed Poker Games
Mixed poker games require different skills. You can't approach a mixed game the same way that you would a no-limit hold 'em game. You'd lose your shirt.
So, here are some essential tips that may help you play your best mixed poker game possible.
Understand Each Poker Game
You never want to walk into a poker game blind. It is vital to know the rules for every poker game you will be playing. This includes knowing the following information.
The rules for that game
How that game is different than others
How hands are ranked
Basic strategy
The best way to learn the basics is to play several practice hands. The best poker rooms let you play their games for free. Then, once you're ready, you can move on to playing real money poker.
But if you can't even find the opportunity to play poker for free, you should at least read up on each poker game that will come up in the mixed format you're going to play.
Know Your Best Game
No matter how much you study and practice, you will never be an expert in every poker variation. So, instead of worrying about mastering each game, choose a few games to focus on.
You can play your best games more aggressively, taking advantage of what could be your opponent's weakest game.
And then, when you play games you're not so good at, you can play more conservatively and focus on breaking even in your cash game or staying afloat in your tournament.
That said, you'll want to focus on your weakest games sooner or later. Otherwise, you will become a target whenever those games come up in the rotation.
Keep Track of the Game You're Playing
This seems like a no-brainer. But until you play a mixed poker game, you have no idea how easy it is to forget the game you're playing and make a simple yet costly mistake, like playing the worst hand.
For example, in razz, your goal is to make the lowest five-card hand you can. However, the next game in the rotation for H.O.R.S.E. is 7 card stud, in which you want to make the highest five-card poker hand.
It is easy to make the mistake of playing a junky hand in 7 card stud during your first rotation from razz to stud.
And that one junky hand can cost you a lot of chips.
Know Your Opponents
Just like you have your game weaknesses, your opponents do too. Pay attention while you play to see which games your opponents make the most mistakes playing, or which games they play fewer hands.
Either way, you can take advantage of this by playing your hands more aggressively or by stealing your opponent's blinds and antes.
Take Notes
You don't always have to win to get something out of a mixed poker game. Every game you play is an opportunity to learn. What should you take notes on?
Your opponents – their weakest and strongest games, and any spots you think you can take advantage of in the future
Your best and worst games in that rotation
Any particular hands that you're unsure about, so that you can share them with your peers or inside a strategy forum
Hands for you to review later using various tools like a hand replayer and odds calculator
The more quality notes you take, the easier it will be to spot your weakest areas. Once you do that, then work on strengthening those areas so that you're less likely to lose money the next you play a mixed poker game.
That's a poker tip that applies to all poker games, too, not just mixed poker formats.
Tournament Series with Mixed Poker Games
Mixed poker tournaments don't typically get as much attention and prestige as Texas hold'em tournaments.
However, tournament series like the WSOP or WPT do have mixed poker events.
World Series of Poker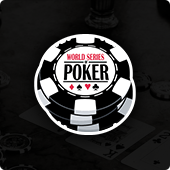 The WSOP is the largest poker tournament series in the world. It has been running since 1970, which makes it the oldest ongoing tournament in poker history.
Texas hold 'em has dominated the WSOP since it began. The first mixed game was not added until the year 2000. But, fortunately, the WSOP has been adding more mixed games since then.
If you choose to participate in the WSOP in Las Vegas, you can choose between formats like H.O.R.S.E., S.H.O.E., or an eight-game mix. They also offer formats with fewer games like O.E. or H.A.
You can expect the buy-ins for these events to be between $1,000 and $50,000.
World Poker Tour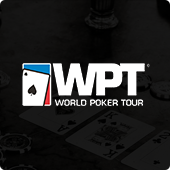 The World Poker Tour (WPT) is the most televised poker tournament. It incorporates several events that are hosted at different casinos around the world.
Each casino has a different collection of games that they host for the tournament. You can typically find H.O.R.S.E. and O.E., but some casinos limit those tournaments to single-day events.
If you are interested in mixed poker games, the Legends of Poker event is your best option. It is held at the Bicycle Hotel and Casino in California.
The Legends of Poker event includes H.O.R.S.E., O.E., and an Omaha hi/lo mixed game. They have several multi-day events, and you can win additional prizes just for making it day two.
The buy-ins for their mixed game events range from $500 to $15,000.
Crown Australian Poker Championship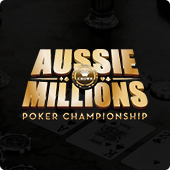 The best poker tournament in the Southern Hemisphere is the Crown Australian Poker Championship.
Held at the Crown Casino Melbourne, it is better known by its nickname; Aussie Millions.
There are two mixed games in the Aussie Millions tournament. You can play H.O.R.S.E. or the eight-game mix.
The buy-in for both of these events is $2,500.
Aussie Millions is an excellent poker tournament that attracts professionals from around the world.
Spring Championship of Online Poker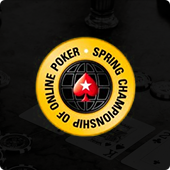 The Spring Championship of Online Poker, also known as SCOOP, is an online tournament series from PokerStars.
They offer three mixed poker variations. You can play H.O.R.S.E., eight-game mix, or mixed hold 'em.
There are three categories of buy-ins to suit players of every level.
Low – $11-$109
Moderate – $109-$1,050
High stakes – $1,050-$10,300
The H.O.R.S.E. event is one of the most expensive, with $109 low buy-ins. Eight-game mix has a low-level buy-in of $44.
World Championship of Online Poker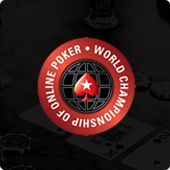 PokerStars hosts another tournament, known as WCOOP, or the World Championship of Online Poker. It is played every fall.
WCOOP is the largest online poker tournament in the world. It is meant to be the online version of the World Series of Poker, so it follows a similar format.
The tournament series began in 2002, but mixed games were not added until 2006. At that point, they only offered H.O.R.S.E.
Fortunately, they have added more mixed events since then. They added an eight-game mix and Omaha hi/lo mixed in 2008. In 2010, they added mixed hold 'em and H.O.
WCOOP is an excellent opportunity for players to enjoy the excitement of mixed poker tournaments from home.
If you are interested in playing in a tournament, you need to find the tournament that works best for you. Here is a summary of the mixed poker games available at all of the various poker tournaments.
Join a Mixed Poker Game Today
Now that you know all about mixed poker games, you are ready to join one and start experiencing the excitement for yourself!
Mixed poker games are available at all the top online poker sites. They are not as popular as hold 'em or Omaha poker games, but you can find them with a little digging.
Or you can make it easy on yourself and join a poker site we recommend.
Either way, don't hesitate to jump on the mixed poker bandwagon. As Texas hold'em is inching closer to becoming a solved game, many players – including pro poker player Daniel Negreanu – feel that mixed game formats are the future of poker.
So, don't wait for that to happen; jump on the opportunity now. Learn how to play a variety of poker games and formats so that you're ready to win some money once everyone else jumps on board.
You will be a better poker player for having done it.