Gambling in South Carolina: Top Sites, Legal Status and More
South Carolina Gambling Law Overview
Casino Gambling: Not Legal
Poker: Not Legal
Horse Racing Betting: Legal
Dog Racing Betting: Not Legal
Lottery: Legal
Daily Fantasy Sports: Not Specified
Charitable Gaming: Legal
Social Gambling: Not Legal
Online Gambling: Not Specified
South Carolina gambling law is restrictive compared to other states in America. No casinos, tribal or commercial, exist within state lines. Charitable games are heavily-restricted, and social gambling is implicitly illegal in all cases.
The Palmetto State recently added provisions to allow a couple of businesses to launch casino cruises from South Carolina cities, but these businesses are restricted in terms of what games they can offer and what range of wagers they can accept. The South Carolina Education Lottery is popular – since its launch in 2002, the lottery has provided the state with more than $3.5 billion in revenue.
There's talk of changing gambling law in the state to allow for pari-mutuel wagering, OTB bets, and even a parlay card betting system run by the SC lottery. These ideas are in their early stages, with early efforts dying in legislative committees. When a politically-conservative state with a history of gambling bans starts to consider new regulated markets, it's worth mentioning.
Below is a breakdown of what we've learned about the legal status of gambling in South Carolina. We've also thrown in a few links to give people other insight into the state's gaming laws.
South Carolina is one of the worst states in America if you're a gambler. The state's lone casino gambling operation is a gambling cruise that doesn't depart very often and charges hefty fees thanks to state regulation. Yes, the lottery is a popular way to gamble in the state, but South Carolina was one of the last states to offer it, and the state has still not accepted any of the new forms of lottery play, such as online ticket sales, football parlays, and other games. With that in mind, let's look at some important facts and figures related to South Carolina's gambling industry.
South Carolina Gambling Stats & Key Info
Age Requirements

21

Approximate Annual Gambling Revenue

n/a

Approximate Annual Gambling Taxes

n/a

Number of Commercial Casinos

1

Number of Racinos

0

Number of Tribal Casinos

0

Casino Regulatory Body

South Carolina Lottery

Lottery National Rankings

12th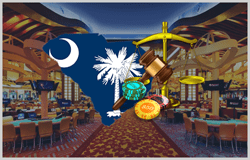 Below is our analysis of the legality of gambling in South Carolina. The information presented here is for educational purposes only. We aren't lawyers. We are gamblers who are interested enough in gaming law to research the topic extensively. We've read every South Carolina law related to gaming and we've tried to condense that knowledge into something digestible.
The Legal Status of Gambling in South Carolina
South Carolina's Code of Law defines gambling as:
"… the risking of any money, credit, deposit, or other thing of value for gain."
The law goes on to make some exceptions for legal markets – lottery, a tiny list of approved charitable gains, certain investment procedures that could be interpreted as gambling, and a provision allowing casino cruises. But generally, South Carolina is an anti-gaming state. You won't find casinos, sports betting, or legal private gambling in the state at all.
South Carolina's criminal code contains numerous laws that prohibit games, and little outlining games that are allowed. That speaks to the state's desire to generally prohibit gambling. Because the state's laws make no distinction between gambling in public and gambling in private, your home poker game or office March Madness pool is just as illegal as a game of roulette or street craps.
The provisions against certain forms of charitable gambling – games that are legal even in states with bans on casino games – are hard to understand. Still, we think that Section 16-19-10 of the Code of Laws of South Carolina states plainly that the games used at casino nights or private fundraisers are illegal. That means blackjack, roulette, craps, et al are illegal whether you're playing for real money, play money, a charitable donation, or even a stuffed animal or other trinket.
A strange wrinkle in state law allows for the operation of some class II pull-tab games and other games in the style of slots. The South Carolina Supreme Court ruled in 1991 that
"… coin-operated non-payment machines with free play features are exempt from [state gambling laws] as long as the machines themselves do not disburse money to the player."
This led to the creation of slot parlors that host games which don't directly pay the player but instead print a ticket the player can exchange for winnings. You'll find these games mostly in heavily-populated urban areas of the state.
We love to share weird facts about state gaming law, and South Carolina is full of them. Our favorite is the law against playing games on Sunday. We're not just talking about gambling games, either. Technically, state law forbids the playing of ANY kind of game on the Sabbath. People who play a round of chess with their uncle or kill time with solitaire on their smartphone on Sunday are breaking South Carolina law.
Section 16-19-70 of the Code of Law of South Carolina says this:
"Whoever shall keep or suffer to be kept any gaming table or permit any game or games to be played in his house on the Sabbath day, on conviction thereof before any court having jurisdiction, shall be fined in the sum of fifty dollars, to be sued for on behalf of, and to be recovered for the use of, the State."
This is clearly a Blue Law, a holdover from days past when legal tradition was briefly hijacked by a Western interpretation of Christianity. This law isn't being enforced, and we found no record that it ever had been. We mention it only as an artifact of gaming laws of the past. It seems South Carolina has always been against gaming in just about any form.
What about online gambling? Does the Palmetto State also outlaw Web-based wagers?
Is Online Gambling Legal in South Carolina?
The Code of Law of SC does not explicitly outlaw online gambling.
Normally we discuss the legality of online betting within the context of the definition of other gambling terms found in a state's criminal code. That's tough to do in South Carolina, one of few US states whose criminal code lacks specificity when it comes to gaming regulations. State law does not define a number of terms that come up again and again in its gaming regulations – "gambling, betting, wagering," etc.
Instead, the state defines the act of illegal gambling. The description is convoluted. We've gone over the criminal code of every US state, and we've never seen something this difficult to parse. Here we present a section of SC law from Part 16-19-40:
The law finds that a person is guilty of illegal gambling based on the following:
"If any person shall play at a place of gaming or open place at (a) any game with cards or dice, (b) any gaming table, (c) any roley-poley table, (d) rouge et noir, (e) any faro bank, (f) any other table or bank of the same or the like kind under any denomination whatsoever, or (g) any machine or device licensed pursuant to Section 12-21-2720 and used for gambling purposes …"
The fine for a first offense is thirty days' imprisonment and/or a fine of $100 or less. A second offense is a felony, and a serious one at that. A person convicted of illegal gambling a second time faces a twelve month sentence and a fine "not exceeding two thousand dollars."
In layman's terms, these laws combine to create an environment where all forms of betting are forbidden so long as the state hasn't legalized them. A literal interpretation of the above law would also mean that playing certain gambling games is outlawed even when there's no wagering taking place.
It's a mess.
Do these laws apply to the practice of online gambling?
We think they might.
We recommend you contact a legal professional with experience in state gaming regulations if you have a serious concern. Of course, even if the practice of online gambling is technically illegal, the state has no history of prosecuting online gamblers. South Carolina has never charged anyone with a crime related to online gaming, and we've seen no indication that they'll start now.
Daily Fantasy Sports in South Carolina
The future of daily fantasy sports betting in South Carolina depends on S 1093, a General Bill presented by Representatives Hutto and Davis. The bill is known as the South Carolina Fantasy Contests Act, and it follows the FSTA model, which is generally considered a pathway to success, even in conservative states.
S 1093 would define terms necessary to the inclusion of daily fantasy sports contests into legal betting, provide for the regulation of those contests (meaning mainly additional tax revenue), require fantasy contest operators to provide certain consumer protections, create a system of penalties for various violations of the law, and (and this is the big part) to totally exempt all fantasy sports contests from the state's gambling laws.
The law is currently sitting in committee, being evaluated by representatives familiar with the banking and insurance industry. This is usually how things go for gaming bills in states without much existing framework for the regulation of betting. The next step? The bill would have to pass out of this committee and then appear for debate and eventual voting. Then the state's governor would have to sign off on the law – a virtual guarantee considering the lawmakers and governor are of the same party.
Where Can I Gamble In South Carolina?

The Big M Casino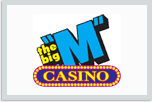 Address:4495 Mineola Ave, Little River, SC 29566
Venue Type:Gambling Cruise
Online Gambling Options in South Carolina
The existence of gambling options in South Carolina depends on your interpretation of state law. South Carolina law currently identifies just three legal forms of gambling: bingo, raffles, and the state lottery. Since online gambling isn't one of those three things, it could be said that placing real money bets online is illegal, since the state hasn't made it explicitly legal. Then again, South Carolina lawmakers have never acted to shut down the apparently-legal casino cruises that have launched from the state over the years.
Couldn't gambling online at an offshore site be seen as similar to gambling over international waters? Since lawmakers haven't acted to explicitly make online gambling legal or illegal, the question is pretty much up in the air. So long as you do your gambling at offshore sites, you don't have anything to worry about in the state of South Carolina, provided lawmakers don't move to outlaw the practice, as they've been wont to do with gambling for a few decades now.
Recommended Gambling Sites for South Carolina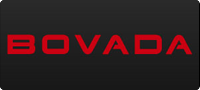 Bonus 50% up to $250
Read Review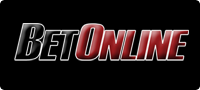 Bonus 100% up to $1000
Read Review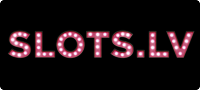 Bonus 200% up to $5000
Read Review
History of South Carolina Gambling Laws
1788

South Carolina becomes a state, bans all forms of gambling.
2001
South Carolina Lottery begins.
2003
Voters reject tribal gaming compacts.
2008

Gambling cruises legalized and regulated.
2012
State Supreme Court declares poker an illegal game of chance.
Further Reading on South Carolina Gambling Law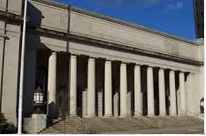 South Carolina Gambling Law Summary
An invaluable resource for anyone researching South Carolina gambling law. The site that hosts this page also hosts a summary of every US state. The focus of the site is the legality of casino gambling and poker, especially the legality of online versions of the same. Go ahead and bookmark this page if you're a gambling law nerd.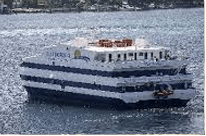 Full text of the Gambling Cruise Act
This bill, currently under review, defines terms related to gambling cruises that embark from South Carolina, travel to international waters, provide games of chance and skill, then return to American waters or an American port. These cruises are popular in South Carolina due to the lack of access to legal casino gambling on SC soil. If you're interested in the regulations related to these businesses, this page contains it all, from the size limits imposed on the vessels to winning limits and max payouts.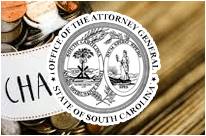 An opinion on charitable gaming law from the South Carolina AG's Office
We included this opinion, issued in 1997, to give interested readers a clear example of the state's strong anti-gaming sentiment. We agree with the guy who poses the original question – how can eight-liners and class II games be legal for commercial use while casino nights as charity fundraisers are prohibited? The AG's answer is long-winded but basically uses all the justifications we mention above to explain how certain charitable games are illegal based on existing state law.
South Carolina Gambling FAQ
How is South Carolina's ban on social gambling enforced?
It's not clear from reading state law how the state enforces its strict ban on betting in private. What we do know is that if a person owns a home and allows anyone to gamble in that home for any amount of money is guilty of a misdemeanor. A second offense under this law is also a misdemeanor, though the fine is combined with a mandatory jail sentence. The ban seems to revolve around the illegal risking of money, which South Carolina recognizes as a business that they have a right to fully regulate. Few cases involving the state sentencing someone for the crime of illegal gambling exist, so we have no precedent to base our answer on.
What's the weirdest South Carolina gambling law?
We were astounded to read Section 16-19-70, related to "keeping gaming tables open or playing games on the Sabbath." The law is pretty straightforward. It says that any person who operates a game or gaming table on the Sabbath, or any person who so much as allows others to play such a game in his house on the Sabbath, is guilty of a misdemeanor. You can tell this is an old law, since the penalty is a fine of $50. We doubt that a conviction under this law would hold up in court, separation of church and state issues being what they are.
What sort of games can charitable groups host in South Carolina?
The only game that recognized charitable groups can host as a fundraiser is bingo, and that only in a very restricted form. The state mandates exactly how bingo is to be played, from the number of balls to the style of calls and prize amounts. Because of the extreme amount of regulation involved in charitable bingo, the practice is not popular. In fact, we found only one group that hosts these games with any regularity. Even the state of Utah, with its strong anti-gaming bias, has a vibrant charitable bingo scene.
Can I go to jail for gambling online in South Carolina?
According to our analysis, no, you won't go to jail if you're "caught" betting online in the Palmetto State. That's because there's no law on the books to convict you of breaking. It's possible that the state could try to create a case out of existing laws regarding gaming or gaming machines. However, the total lack of precedent in the state combined with the state's lack of laws specifically addressing the issue makes this unlikely, as far as we're concerned. If you have a more specific question or are facing prosecution in South Carolina for placing an online bet, please contact a lawyer with experience in the industry.
What is the penalty for underage gambling in South Carolina?
With just one gambling cruise operating in the state, we think you'd have to be pretty talented to be convicted for underage gambling. As far as we can tell, the gambling cruise is a stickler for checking ages, thanks to heavy oversight from state lawmakers. Anyway, if you did manage to get yourself arrested for underage gambling, you'd probably face the same penalty as a person convicted of a first-time crime of illegal gambling, which is a simple misdemeanor without a jail sentence.
In Summary
The laws in South Carolina clearly outline what is legal and what isn't – but because the state doesn't expressly forbid online gambling, it's possible that the state doesn't care at all when its citizens place wagers online at offshore books. Be sure to contact a lawyer if you have serious concerns about wagering within the Palmetto State.