Online and Live Gambling in Connecticut
Connecticut Gambling Law Overview
Casino Gambling: Tribal only
Poker: Legal
Horse Racing Betting: Off track only
Dog Racing Betting: Not Legal
Lottery: Legal
Daily Fantasy Sports: Legal
Charitable Gaming: Legal
Social Gambling: Legal
Online Gambling: Not Specified
Connecticut is at the tip of New England, an area of the country that tends to allow for plenty of legal gambling markets. Connecticut is a beautiful state known for its dense forests and long coastline. The state is densely-populated, with nearly 4 million people crammed into a space only about twice the size of Juneau, Alaska.
Connecticut is also one of the wealthiest states in America. The average annual income of $65,000 a year is an indication of the kind of wealth that's concentrated in the state.
A combination of liberal gambling laws, lots of disposable income, and a generally permissive attitude toward wagering in the state means that Connecticut is a tiny hotbed of gambling activity.
What do Connecticut-based gamblers need to know about the legality of betting within the state?
We've scoured Connecticut's criminal code and legal opinions to find out the answers, and they're all collected below. Read on to discover the ins and outs of gambling law in the Nutmeg State.
Before we dive into Connecticut state gambling laws, we think it's important to establish some facts about the state and its betting industry. Connecticut has a complicated relationship with legal betting – this is a state that has banned horse and greyhound racing, but allows its citizens to wager online and at OTB shops on races in other states. It's a state with a hugely-popular lottery, considering the size of its population, but only two tribal casinos featuring limited games.
Hopefully, these figures will help you wrap your head around the state of the betting industry in Connecticut.
Connecticut Gambling Stats & Key Info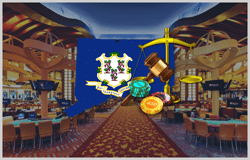 Age Requirements: 21 if alcohol is served; 18 if not
Approximate Annual Gambling Revenue: $600 million
Approximate Annual Gambling Taxes: $150 million
Number of Commercial Casinos: 0
Number of Racinos: 0
Number of Tribal Casinos: 2
Casino Regulatory Body: Connecticut Division of Special Revenue
Lottery National Rankings: 9th
With so many changes to state gambling regulations over the past few decades, it's easy to get a bit flummoxed by the overall legal status of betting. The section below is designed to make you familiar with the basics of casino and other gambling rules and regulations. Connecticut law is easy to understand, and often very specific, so we should have an easy time outlining what's legal and what isn't.
The Legal Status of Gambling in Connecticut
Many forms of gambling are legal in the Constitution State. Casino gambling, race betting, OTB wagers, social games, charitable games are all legally provided for in the state's law books.
Connecticut is home to two casinos – Foxwoods Resort Casino in Mashantucket and Mohegan Sun in Uncasville. The state is also home to the Shoreline Star dog track as well as thirteen OTB betting facilities spread across the state. That's a total of sixteen gambling venues in the third-smallest state in the country, or about one gambling hall per every 200,000 people. The fact that Connecticut has these options at all is a good sign of the state's relaxed attitude toward gambling.
How did all this relaxation of gaming law get started?
Huge political changes swept New England in the early 70s. Part of the result were sweeping changes to Connecticut's criminal code, including the definition of gambling.
Here it is, from Section 53-278A:
"Gambling means risking any money or other thing of value for gain contingent in whole or in part upon lot, chance or the operation of
This section then goes to exclude the following:
Legal contests of skill, speed, strength or endurance in which awards are made only to entrants or the owners of entries
Legal business transactions which are valid under the law of contracts.
Activity legal under the provisions of sections 7-169 to 7-186, inclusive.
Any lottery or contest conducted by or under the authority of any state of the United States.
Any other acts or transactions expressly authorized by law on or after October 1, 1973.
This is an efficient and strangely-beautiful piece of legislation that explicitly outlines what bets are legal and what bets are illegal inside state lines.
The first exception is made for athletic contests and some carnival games.
The second exception provides for things like tribal gaming.
The other exceptions basically give the state to legalize whatever it wants, providing it in a regulated format for its citizens or visitors.
Tribal gaming came to Connecticut as a direct result of the loose language in the above definition. After meeting with the Attorney General and a few other government entities, a group of native people banded together, sought and received federal sovereignty, and were allowed to open a casino and pursue "legal business transactions" with bettors.
Is Online Gambling Legal in Connecticut?
Yes – online gambling appears to be legal in the state of Connecticut, because there are no provisions outlawing it. That being said, the state's rules and regulations on gambling are complicated, lengthy, and probably best left up to a trained legal professional.
But no one has ever been charged with a crime or prosecuted in the state of Connecticut for placing a wager on the Internet.
The fact that no law explicitly outlaws using the Internet to place bets probably means that there is no crime that you can be charged with. But a couple of provisions in Connecticut's gaming law appear to be at least somewhat applicable to the practice of online gaming.
The first is a law against the transmission of gambling information. Here's the full text of the statute:
"Gambling information" means a communication with respect to any wager made in the course of, and any information intended to be used for, professional gambling. Information as to wagers, betting odds or changes in betting odds shall be presumed to be intended for use in professional gambling.
We aren't lawyers, but we're sure that the requirement of "professional gambling" here makes it a moot point for the majority of online sports bettors and casino gamblers. According to precedent, this statute really only applies to bookmakers and operators of illegal gambling. It would be a stretch for Connecticut authorities to try and use this law to convict a person for placing an online bet.
The other law that could be of concern to online gamblers is one against the illegal possession of a gambling device. This is something we talk about a lot with US state gambling laws – the fact that your computer, smartphone, tablet, or other device that you use to access online gambling sites could be considered an illegal gaming device.
The law says that any device which:
"… when operated for consideration, does not return the same value or thing of value for the same consideration upon each operation thereof."
Basically, if a machine provides gaming that doesn't give the player an equal return for each play, it's probably illegal. But would the state use this awkward manipulation of the law to prosecute a person for online gambling?
That's very unlikely. They've never done it before, and we can't figure out a reason why they'd start now.
Where You Can Gamble in Connecticut

Foxwoods Resort Casino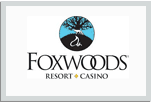 Address: 350 Trolley Line Blvd, Mashantucket, CT 06338
Venue Type:Tribal casino

Mohegan Sun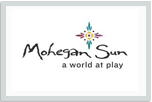 Address: 1 Mohegan Sun Blvd, Uncasville, CT 06382
Venue Type: Tribal casino
Gambling Sites Available in Connecticut
Connecticut exerts lots of control over any betting that takes place within state lines. It's strange, then, that they don't seem to care enough about online betting to pass legislation to outlaw or regulate it. In fact, to date Connecticut lawmakers haven't acted to clarify the issue at all, or even threatened to.
For the time being, so long as you're placing bets at a site run by an offshore company, and not an online gambling provider on US soil, your wagers are legal and safe.
Recommended Gambling Sites for Connecticut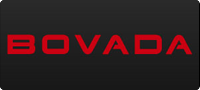 Bonus 50% up to $250
Read Review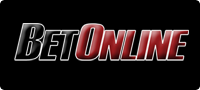 Bonus 100% up to $1000
Read Review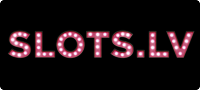 Bonus 200% up to $5000
Read Review
Connecticut Gambling Public Opinion Poll
The most recent major poll of Connecticut citizens regarding the expansion of legal gambling found that efforts to expand the industry would run into a mountain of negative public opinion.
The poll, conducted by Quinnipiac University in March of 2015, asked 1,235 registered Connecticut voters if they supported or opposed adding new casinos to the state's existing roster of two tribal venues. Seventy-five percent of those polled said they strongly opposed the expansion of the industry. This is an overwhelming amount of opposition, and came as a surprise to those backing the expansion of casinos off tribal lands and onto commercial sites.
Apparently, only 1 in 5 Connecticut citizens polled believes that adding more gambling sites is a good idea.
The main reason for voter dissatisfaction with the idea may also surprise you – fears of gambling addiction. More than sixty percent of those polled said that adding new casinos would expand gambling addiction statewide. Connecticut gaming proponents are coming up against a strong tide of "not in my backyard" sentiment – fewer than twenty percent of poll respondents said that they'd support hosting a new casino in their hometown.
There is good news. 7 in 10 poll respondents said that the casino industry is a good thing for the state, and fewer than ten percent said that they think the industry should be shut down entirely.
History of Connecticut Gambling Laws
Connecticut Lottery created
First legal bingo hall opens
Tribal groups allowed to operate charitable games

Table games legalized
Arkansas & Problem Gambling
We think it's worth pointing out that Arkansas is the only US state to allow any form of organized gambling and not provide any state funding to combat gambling addiction. In 2009, lawmakers allocated $200,000 a year to help treat Arkansas gambling addicts, but a Conservative government takeover looking to cut spending wiped that funding out all the way to zero.
Thankfully, a group called The National Council on Problem Gambling acted fast, creating a special helpline just for Arkansas citizens. In a wise move, both The Southland and Oaklawn racino properties contributed equal sums of cash to help the operation.
Unfortunately, The National Council and both racinos have been arguing for some time that a much greater effort is necessary. After all, though Arkansas lawmakers may not like to think of it as gambling, what goes on at Oaklawn and Southland is not just "skill gaming," especially when you consider that some $3.5 billion is poured into legal gambling wagers each year.
Further Reading on Connecticut Gambling Law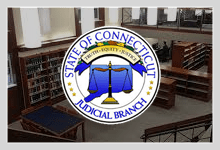 Connecticut Judicial Branch Law Libraries' Page on Gambling Law
A collection of research guides, public acts, statutes, and legal opinions on questions about gambling in the state of Connecticut. This isn't exactly entry-level stuff, but we used it as the starting point for searches related to Connecticut gaming law when preparing this page. It's the closest thing to a fully-authoritative collection of legal opinions relevant to Connecticut's interpretation of gambling regulations.
Connecticut Department of Consumer Protection – Gaming Division
This is the division that works most closely with the gambling public in the state of Connecticut. They're charged with regulation and enforcement. Answers to questions about both commercial and tribal gaming can be found here, along with useful links to FAQs and contact information. Connecticut-based bettors may be particularly interested in the figures and statistics related to the state's gaming industry, which we had trouble finding anywhere else online.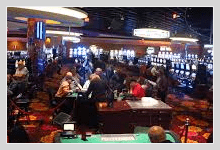 Connecticut Charitable Gambling Rules & Regulations
If you want specifics on the regulation of charitable and private in-home gaming in Connecticut, this list presents everything in plain language all on the same page. The state's laws on this subject are extensive, so it'll help if you have all the various rules and regulations gathered in one spot. We wish every state had a list that was as easy to read as this one.
Connecticut Gambling FAQ
What's the definition of 'social gambling' in Connecticut?
Outside of the Deep South, social gambling (betting done in the privacy of your home or business) is generally legal and unregulated. That's not entirely the case in Connecticut, a state where the act of gambling is "generally prohibited," as the state's penal code says.
The state does make a wide exception for some forms of social gambling – by their definition, this means any game that is "incidental to a bona fide social relationship," played by only "natural persons," and isn't attended by professional gamblers or in any way associated with large-scale betting.
Have you read our other state law guides? If so, you're familiar with the concept of "natural persons" – this is the state's way of insisting that only individual human beings can participate in private betting in the state. It's an end-around against house-banked games.
As far as that "bona fide social relationship," the state doesn't define that phrase. Generally speaking this means a relationship that's built on something other than a desire to get together and gamble.
Basically, Connecticut law recognizes social gambling as what it usually is – a few friends competing for a couple of bucks over a game of poker in the privacy of their home or place of business.
Is it ever legal to play poker or poker tournament games for money in Connecticut?
We found a list of games that are illegal in all forms in the state of Connecticut, in Section 53-278a of the General Statutes. Poker is listed, as are a number of outdated games like faro and pontoon. But the state's powerful social gambling exception found in Section 53-278b can exempt your private poker game or tournament so long as it follows the social gaming rules outlined in the above answer.
One thing that's clearly not legal in regards to poker in Connecticut – the hosting of poker games or tournaments at commercial businesses like bars and restaurants. Both the Connecticut Department of Consumer Protection and the state's Attorney General's office have stated plainly that hosting such games or tournaments at public establishments is in direct violation of Connecticut law. Poker games are legal at tribal casinos, and both of Connecticut's tribal gaming venues host live poker games.
Can I play gaming machines or other casino games outside of Connecticut's two tribal casinos?
No, although lawmakers seem to consider a bill to legalize machine gaming off tribal land every legislative session. The main reason you can only play these games on tribal land is a legal agreement between Connecticut and the state's Native American tribes. Those tribes have the exclusive right to operate video games and slot machines on their reservations.
This goes back to the time when these tribal revenue-sharing agreements were written. Changing this agreement would require a momentous effort to change state law. Connecticut's two tribal groups currently authorized to operate these games pay dearly for the privilege – 25% of their entire take goes to ensure that the state protects their duopoly. We don't expect this to change anytime soon.
How do Connecticut's legal bingo games work?
The state has a lot of very specific regulations regarding the operation of bingo games. Let's start with an odd fact – there's no legal age to play bingo, so literally anyone can play at any age.
Other restrictions – there can be only one winner per card, so multi-bingo and leveled games are unlawful. The state is very specific about the people physically operating and staffing the game. All bingo workers have to be at least eighteen, they must be a "bona fide member" of at least one sponsoring charity or non-profit organization, and they have to register with the Department of Consumer Protection Gaming Division. Also, you can't pay your bingo workers. They're volunteer positions only. It's illegal to hand out a monetary prize of any sort, which means only merchandise prizes are legal within state lines.
It's strange that the state penal code focuses so much attention on bingo while totally ignoring the massive online gambling and DFS markets. Just another example of the bizarre nature of US gaming laws.
In Summary
Nearby Delaware, New Jersey, and Pennsylvania have all made major changes to their gambling law in recent years. Competition from those states has led to declines in gambling revenue in Connecticut.
What are the chances that the state moves to regulate even more forms of legal wagering in order to compete?
Connecticut is a sleepy state, politically. Things tend to move at a snail's pace. While it's true that the state's policies toward gaming are decidedly liberal, it seems unlikely that anything will change any time soon.
For now, residents of and visitors to the state enjoy one of the stronger gaming industries in America, outside of Nevada and New Jersey. So long as you obey a few rote rules and regulations, and avoid placing bets with any entity that's not following those rules, your bets are safe in Connecticut.