Gambling in California: Laws, Top Sites & Live Casinos
California Gambling Law Overview
Casino Gambling: Legal
Poker: Legal
Horse Racing Betting: Legal
Lottery: Legal
Daily Fantasy Sports: Legal
Charitable Gaming: Legal
Social Gambling: Legal
Online Gambling: Unspecified
California gambling law is among the most liberal in the country, outside of New Jersey and Nevada. As a frontier state, California has a long history with gambling, both regulated and unregulated. Because California's population swelled during the 20th century, it's now one of the most influential states in America. What happens in California tends to start a national conversation. That's why it's good news for gamblers that the state is headed increasingly in the direction of full legalization.
It wouldn't be off the mark to suggest that California's size (both in area and population) was instrumental in its becoming a generally-liberal state. Californians can place legal wagers across a variety of markets, are allowed to host private games, and are among the most loyal purchasers of state and national lottery games.
Not only do people in the Golden State enjoy a relaxed atmosphere toward gambling law, the California criminal code hands out pretty light penalties for offenses related to gambling. A person's first offense is almost always a low-grade misdemeanor charge, similar to a traffic ticket. The entire attitude of law enforcement towards gambling in the state has an air of "decriminalization" about it. A combination of wide legalization of gaming and softened penalties for betting infractions means the state is pretty "hands-off" about gambling.
When you take a look at the key gambling states for the state of California, you get an idea of just how big the state is. Lots of people, lots of money exchanging hands, and lots of interest in the gambling industry. Though some of the state's existing restrictions have kept gambling from becoming the mega-business it might be in the Golden State, namely laws against certain table games and certain ways of gambling, the state still does brisk business in terms of gaming tax revenue.
California Gambling Stats & Key Info
Age Requirements

18 in commercial casinos, 21 in tribal properties

Approximate Annual Gambling Revenue

$7 billion

Approximate Annual Gambling Taxes

$1.4 billion

Number of Commercial Casinos

0

Number of Poker Rooms

90

Number of Tribal Casinos

58

Casino Regulatory Body

California Gambling Control Commission

Lottery National Rankings

39th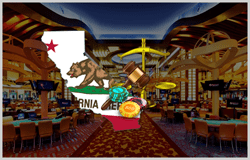 If you're a little confused by some of those stats, you're in good company. California isn't home to any proper commercial casinos, but it's saturated with card rooms and tribal venues. It's an unusual setup for a US state outside of the south. California's gambling law is pretty liberal, but that lack of commercial casinos should be a clue – it's also very complicated.
The Legal Status of Gambling in California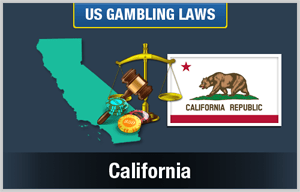 How did Californians get such expansive access to regulated gambling?
The main reason is the state's respect for local laws.
The state government defers to county and/or municipal law as often as possible. This is a direct consequence of the size of the state. It's much easier for the state government to dole out responsibilities to regional peace officer enforcement and local statutes. The result – just about any wager you'd find in a legal market in the rest of America is available somewhere in California.
Legal betting in the Golden State is available in four different formats:
Card Rooms

The main game played in California's card room is poker – most games play Texas holdem, but you'll find a few dealing Omaha or an occasional exotic game. Most of these rooms also offer other card-based games, usually casino-style poker or a modified version of blackjack called "California 21." So long as a game is player-banked, it's legal for play in the state's card rooms. These games are legal because the house doesn't pay out or receive the player's wagers. They make money by charging a tiny fee on each hand, as payment for serving as game facilitator. You'll sometimes see card rooms identified as "casinos," but don't expect a traditional casino atmosphere or any slots or table games.
Native American Casinos

These venues are more like Vegas casinos than the state's card rooms, mostly because they're allowed to host slot machines, video poker, and a limited selection of table games. These venues are home to poker rooms, bingo halls, and opportunities for off-track betting. The reason these casinos exist is simple – they're built on sovereign Native American land. Five dozen of these properties are currently open, with a handful in the serious phases of planning and development.
Lottery Games

The California lottery is massive, with tickets sold at some 22,000 kiosks and shops within state lines. Both progressive drawing and scratch-off tickets are available. The state of California participates in every major multi-state drawing in the country.
Race Betting

California law also provides for charity gambling, carnival and amusement games, and in-home or social gambling. So long as the host of a private game doesn't charge rake or in any way profit from hosting the game, it's considered legal.
What games aren't allowed by state law?
The criminal code is explicit in Penal Code Section 30:
Faro
Monte
Roulette
Lansquenet
Rouge et noire
Rondo
Tan
Fan-tan
Seven-and-a-half
Twenty-one
Hokey-pokey
Any banking or percentage game played with cards or dice is also forbidden.
If some of those games are unfamiliar to you, you're not alone. California's an old state, and many of these games have all but disappeared. The provision against percentage games played with cards or dice is the main reason that card rooms can't host table games, though Native casinos on tribal land can.
Is Online Gambling Legal in California?
No law in California directly addresses the question of online gambling legality. California law hasn't quite caught up to technology. This is a common condition in America, and it leads to a lot of confusion among players of Web-based gambling games.
Because California is one of many American states that's silent on the issue of online gambling, we have to look at other crimes as described in the state's criminal code. For example, the convoluted definition of illegal gambling includes this gem:
"Every person who has in his or her possession any … machine, contrivance, appliance or mechanical device, upon the result of action of which money or other valuable thing is staked or hazarded … is guilty of a misdemeanor."
That seems to apply loosely to computers, laptops, smartphones, and tablets. If the state of California were so inclined, we don't think it's too much of a stretch for them to apply this law to a person placing an online wager on a "mechanical device."
But it's extremely unlikely that the state would pursue such a charge. Even if they did, the illegal owning and/or operation of an illegal gaming machine is a misdemeanor charge. Even a second offense for the same crime is a misdemeanor.
What would happen to a person in California convicted under such a charge?
According to state law, they'd pay a $50 fine on the first two convictions, only facing a few weeks' jail time upon their third conviction for an identical offense.
Daily Fantasy Sports Law in California
In January of 2016, the California legislature took the unusual step of voting in favor of daily fantasy sports. The legislature decided in a near-unanimous vote to regulate an industry that they recognized was already very popular in their state.
The bill, called AB 1437, provides for the licensure and regulation of gambling activities related to daily fantasy sports the California Gambling Control Commission.
The bill literally legalized certain types of "betting pools", and legalized the "placing of a bet or wager on the result of any contest or event, including a sporting event, as specified." It's pretty Dr.y stuff at first, but it's an exciting step in the direction of DFS legalization nationwide.
AB 1437 doesn't give DFS operators carte blanche – in fact, it strictly regulates the operation of these gambling activities, and adds a few layers of security and validation to the industry's existing policies. For example, DFS websites have to verify to the US Department of Justice that each of their members is of legal gambling age and is accessing DFS through a legal and regulated website. The technical aspects of this new regulatory feature haven't been laid out yet. We expect they'll be a bit draconian – after all, this is California.
Where Can I Gamble in California?
Hard Rock Casino111 3rd St, Sioux City, IA 51101
Agua Caliente Casino 32-250 Bob Hope Dr., Rancho Mirage, CA 92270
Augustine Casino 84-001 Avenue 54, Coachella, CA 92236
Barona Resort & Casino 1932 Wildcat Canyon Rd, Lakeside, CA 92040
Barona Valley Ranch Resort and Casino 1932 Wildcat Canyon Rd, Lakeside, CA 92040
Bear River Casino 11 Bear Paws Way, Loleta, CA 95551
Black Bart Casino 100 Kawi Pl, Willits, CA 95490
Black Oak Casino 19400 Tuolumne Rd N, Tuolumne, CA 95379
Blue Lake Casino 777 Casino Way, Blue Lake, CA 95525
Cache Creek Casino Resort 14455 CA-16, Brooks, CA 95606
Cahuilla Creek Casino 52702 Highway 371, Anza, CA 92539
Casino Pauma 777 Pauma Reservation Rd, Pauma Valley, CA 92061
Cher-Ae Heights Bingo and Casino 27 Scenic Dr., Trinidad, CA 95570
Chicken Ranch Bingo and Casino 16929 Chicken Ranch Rd, Jamestown, CA 95327
Chukchansi Gold Resort & Casino 711 Lucky Ln, Coarsegold, CA 93614
Chumash Casino Resort Santa Ynez 3400 CA-246, Santa Ynez, CA 93460
Colusa Casino Resort 3770 CA-45, Colusa, CA 95932
Desert Rose Casino 901 Co Rd 56, Alturas, CA 96101
Diamond Mountain Casino 900 Skyline Rd, Susanville, CA 96130
Eagle Mountain Casino 681 South Tule Road, Porterville, CA 93257
Elk Valley Casino 2500 Howland Hill Rd, Crescent City, CA 95531
Fantasy Springs Resort and Casino 84-245 Indio Springs Dr., Indio, CA 92203
Feather Falls Casino 3 Alverda Dr., Oroville, CA 95966
Gold Country Casino and Hotel 4020 Olive Hwy, Oroville, CA 95966
Golden Acorn Casino 1800 Golden Acorn Way, Campo, CA 91905
Graton Resort & Casino 288 Golf Course Dr. W, Rohnert Park, CA 94928
Harrah's Rincon-San Diego Casino and Resort 777 S Resort Dr, Valley Center, CA 92082
Havasu Landing Resort and Casino 1st St, Needles, CA 92363
Jackson Rancheria Casino 12222 New York Ranch Rd, Jackson, CA 95642
Jamul Casino 14145 Campo Rd, Jamul, CA 91935
Konocti Vista Casino and Bingo 1545 State Hwy 20, Upper Lake, CA 95485
Lucky 7 Casino 350 North Indian Road, Smith River, CA 95567
Lucky Bear Casino 12510 CA-96, Hoopa, CA 95546
Mono Wind Casino 37302 Rancheria Ln, Auberry, CA 93602
Paiute Palace Casino 2742 N Sierra Hwy, Bishop, CA 93514
Pala Casino Resort & Spa 11154 California 76, Pala, CA 92059
Pit River Casino Burney 20265 Tamarack Ave, Burney, CA 96013
Red Earth Casino 3089 Norm Niver Rd, Thermal, CA 92274
Red Fox Casino 200 Cahto Dr, Laytonville, CA 95454
Red Hawk Casino 1 Red Hawk Pkwy, Placerville, CA 95667
River Rock Casino 3250 CA-128, Geyserville, CA 95441
Rolling Hills Casino 2655 Everett Freeman Way, Corning, CA 96021
San Pablo Lytton Casino 13255 San Pablo Ave, San Pablo, CA 94806
Sho-Ka-Wah Casino 13101 Nokomis Rd, Hopland, CA 95449
Shodokai Casino 7751 N State St, Redwood Valley, CA 95470
Soboba Casino 23333 Soboba Rd, San Jacinto, CA 92583
Spa Resort and Casino 401 East Amado Road, Palm Springs, CA 92262
Spotlight 29 Casino 46-200 Harrison Pl, Coachella, CA 92236
Sycuan Resort and Casino 3007 Dehesa Rd, El Cajon, CA 92019
Table Mountain Casino 8184 Table Mountain Rd, Friant, CA 93626
Tachi Palace Hotel and Casino 17225 Jersey Ave, Lemoore, CA 93245
Torres Martinez Casino 3089 Norm Niver Rd, Thermal, CA 92274
Win-River Casino 2100 Redding Rancheria Rd, Redding, CA 96001
Online Gambling Options in California
Though multiple legislative attempts have been made to outlaw, regulate, or otherwise control online gambling in the state of California, none of them have been successful. Though gambling is a heavily-controlled activity in the state, online gambling is in a gray area – for the time being. The state's willingness to embrace daily fantasy sports as a legitimate gambling activity is a sign that California's legislature may act to legalize and regulate online casino and gambling action, though that's pure speculation.
What that means for the player is that so long as you're playing at a site that's hosted by an offshore operator, you're not breaking the law. In fact, even if you are placing online bets at a site that's hosted by a gaming operator on US soil, you're not breaking the law, only that operator. You won't be charged with a crime, but you may have your accounts seized. That said, we don't know of any mainstream online operators that you'd actually be interested in doing business with, so it's kind of a moot point.
Recommended Gambling Sites for California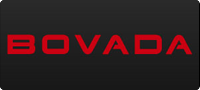 Bonus 50% up to $250
Read Review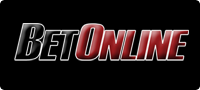 Bonus 100% up to $1000
Read Review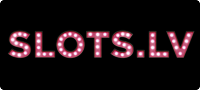 Bonus 200% up to $5000
Read Review
History of California Gambling Laws
1933

Horse race betting legalized
1984
Creation of the California Lottery
1998
Gambling Control Act passes, regulating card rooms
2000

Tribal casinos legalized
2007
Bureau of Gambling Control created
Further Reading On California Gambling Law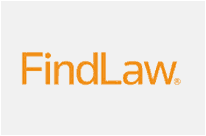 California Gambling Law at FindLaw.com
If you're looking for a shot summary of the basics of gaming law in the state, FindLaw.com's collection of resources is the best place to start. It is not by any means authoritative, but it sets the stage for a larger understanding of the legal status of various forms of betting in the state.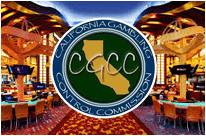 California Gambling Control Commission Regulations & Resources
Okay, so you're a legislation junkie and you want deeper coverage than FindLaw.com's summary or our own ramblings on the subject. Check out this page from the state government of California, covering everything you could possibly want to know about gaming laws in the state. Our favorite page is the one on recently adopted or amended gaming laws. Click on this once or twice a year, and you'll be up-to-date on the latest changes to CA betting law.
California Gambling FAQ
Will California ever open commercial casinos?
It seems unlikely. The legalization of what we think of as a commercial casino would require a constitutional amendment. Amending the California constitution isn't as tough as in other states – the Golden State gives voters the right to amend the constitution by popular vote. Right now, state law says explicitly: "The Legislature has no power to authorize, and shall prohibit, casinos of the type currently operating in Nevada and New Jersey."
Even though it's comparatively easy to change the state constitution, it'd still be a long and expensive fight. And California voters are notoriously difficult to pin down. Look at the long back-and-forth on the issue of gay marriage, odd for a liberal state. It's also odd that Californians have struggled to amend state law to allow the consumption of marijuana for recreational purposes.
Is card-counting legal in California?
No. California law against cheating at gambling is explicit. The state penal code outlaws card-counting in the middle of a list of other cheats, all of which might be considered legal skills in other states. Here's a direct quote from the penal code:
"It is unlawful for any person at a gambling establishment to use, or to possess with the intent to use, any device to assist in any of the following:
In projecting the outcome of the gambling game.
In keeping track of the cards played.
In analyzing the probability of the occurrence of an event relating to the gambling game.
In analyzing the strategy for playing or wagering to be used in the gambling game, except as permitted by the California Gambling Control Commission or a tribal gaming agency."
What's the difference between bingo and Indian bingo?
Take it from the folks who've spent time in the trenches – California law is the definition of arcane. It's full of murky language and difficult phrasing. The phrase "Indian bingo," besides being more than a little offensive, is also misleading. The only reason that you see that phrase in advertising and on signage is to distinguish the bingo available at a given site from charitable bingo.
By California law, only recognized charitable groups can host bingo games, and those groups are held to a tough set of standards. Commercial bingo is illegal. It's not clear why, but it's true. When tribal casino gambling was legalized in the year 2000, the language of the amendment allowed for the operation of bingo games by tribal groups. A more sensitive phrase might be "Tribal bingo." The key takeaway here is that "Indian bingo" and charity bingo games are the same thing offered two different ways.
Is it legal to own a slot machine in California?
The answer depends on the context. It is illegal to operate a slot machine for profit in public, unless you are the operator of a regulated tribal property, card room, or racino. It is legal, however, to sell, move, store, and even manufacture slot machines, so long as you're going to sell or trade them in interstate or foreign commerce to places where their sale and operation are legal. You also have to be a registered dealer of such devices – this registration comes from the United States government, pursuant to Title 15 of the amended US Code.
A few other wrinkles – you can't display these machines to the general public for any reason, and you can't sell them for use in California. You can buy and display a slot machine privately in your home, but you can't charge people money to play it in the hopes of a larger jackpot. In other words, you can't operate a slot machine in your house and claim it's just for decoration. A violation of any laws related to gaming devices is a misdemeanor.
Are carnival games legal in California?
California law has never prohibited the operation of games for amusement, even games that award prizes. Here's a direct quote – "Pinball and other amusement machines or devices, which are predominantly games of skill, whether affording the opportunity of additional chances or free plays or not, are not included within the term slot machine or device, as defined in this section."
That means that all carnival games are legal, including those that reward free plays – in many states, games that reward free plays are not technically legal, but in California, the law goes out of its way to make sure you know these games are above board. We don't love the vague "other amusement machines or devices," because it honestly creates more questions than it answers.
But for now, carnival games are generally legal. If you find a game at a carnival that reminds you a bit too much of a gambling game (meaning mainly if it offers you a big cash prize in exchange for a smaller bet), you might be playing an illegal game. Even if you are, California doesn't allow for any penalty for players of illicit carnival games, only their operators, who face a misdemeanor charge for a first offense.
In Summary
Gambling laws in the state of California are relaxed compared to the bulk of the country. Not only does the state allow people to place bets on a wide variety of contests, but the penalties for breaking their lax laws are themselves lighter than average. A person would have to get charged with illegal gambling more than three times before a felony comes into the picture. In many US states, a first-offense for gambling may lead to a felony conviction.
Because California seems disinterred in charging people with serious crimes for illegal gambling, we consider it among the most gambling-friendly American states. From casinos and card rooms to a variety of lottery games and legal avenues for private gaming, there's not much you can't do in California as a gambler. Since there's no existing prohibition against the use of the Internet for gambling, it's safe to say that bettors will come across few roadblocks to their hobby in California.