How to Bet on ONE FC – Advice to Help You Win

There is more to mixed martial arts than the UFC or Bellator. Since being established in 2011 by Chatri Sityodtong and Victor Cui, ONE Championship has slowly become a worldwide phenomenon.
Some see Asia's premier fight promotion as the thinking man's version of an MMA company. An environment where talent and skill do the talking, unlike some of its contemporaries.
While the two major American-based promotions are responsible for the lion's share of MMA gambling activity, you can also bet on fights under the ONE banner. While many shows feature fights under the mixed martial arts discipline, the company also promotes Muay Thai and kickboxing bouts. And on occasion, even boxing and Shooto contests.
If you're looking for an alternative to gambling on the UFC or Bellator, you've found it. I'll be filling you in on some ONE Championship betting advice and helping you increase your chances of winning your wagers on ONE fights.
Let's get started.
Where to Bet on ONE Championship
How We Rate

Safety & Security
You should be able to gamble online without fear. So we only recommend licensed sites that use the latest security and encryption techniques.

Bonuses
Maximize your bankroll with fantastic bonuses. Our recommended sites offer valuable bonuses with fair terms and conditions, including manageable wagering requirements.

Games & Betting
The best sites have the best wagering options. That's why you will find extensive games and betting opportunities on our recommended sites.

Banking
Getting your money to and from your account shouldn't be a hassle. We only recommend sites with a variety of convenient banking methods, including cryptocurrency and e-wallets.
As we progress through this guide, I'll provide you with ONE FC betting tips that will help.
There is no better place to chip away at this advice than here. To have a solid launchpad to work off, finding the top sites to bet on the fights is up there with any of the ONE Championship betting tips I will cover in this guide. So, pay attention.
It's cool to have questions at this point. Perhaps the most pertinent is "How to bet on ONE Championship fights for real money."
Well, the simple answer is that you will need some money to bet with and a site to bet on. Not just any site, of course. But one that will make life much easier and far safer when the time comes to place your wagers.
Safety is something that should always come first when choosing a site. That means checking that any company is legal, secure, and has a good standing.
While most of us don't have the time to go through the ins and outs of every site we are looking for, our MMA betting experts do. A major part of our reviewers' roles is to fish out the good eggs and blacklist the bad ones. This process will filter the sites we recommend using while waving red flags against the ones that should be avoided.
But simply performing in a safe manner does not make a site, well, great.
For any site to be rated highly by us, we want the full package. This includes but is certainly not limited to the following.
Great Odds for ONE FC Fights
Quality Bets and Markets
Fast Payouts
Excellent Bonuses and Other Offers
A Steady Mix of Payment Options
Attentive Customer Support
Latest Firewall and Security Technology
As you can see, we tend to take things pretty seriously here.
We don't want our name associated with subpar sites, let alone on the opposing side of the quality scale. Therefore, the sites we recommend for betting on ONE Championship fights are equally scrutinized as those for any other promotion, sport, or type of wager.
When we have found the ones that do the trick, you'll find them above. It's that simple.
We've covered the best sites for betting ONE FC fights, so let's move on to more tips that I hope will enhance your game.
Watch ONE FC Fights Online and Learn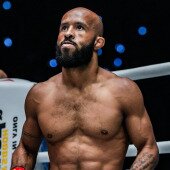 Did you know you can watch ONE Championship fights online for free?
If you are tuning in from the United States, Europe, and many other countries around the world, you don't have to pay for a large portion of the bouts. There are tons of fights and full cards that are completely gratis, with most of them available to view on the ONE Championship YouTube and Facebook accounts.
Now. If you think that this has to be a very obvious nugget of One Championship betting advice, hold your horses. There is a very important point to be made.
No wise investor would throw money away on a whim. Fewer would be inclined to trust some random dude online when they make them a proposition.
By the same token, you should always do your research on fighters before you bet on them. If you're looking to throw your money away, there are easier and less painful ways.
When heading to the best MMA betting sites, I already know what I want to put my wagers down. I have a clear picture in my head of who I will be backing in a matchup. Once the odds are right, I will commit to betting on that fighter.
As much as that "tip" from Billy Six Beers at the local bar was passed with good intentions, I can choose my own bets.
Why? Because I have been consistently following this promotion, the fighters, and who has the ascendency. Long enough to provide you with some tips for betting on One Championship that might seem obvious. At first glance, anyway.
Far from being an obvious tip, watching the fights is up there with just about the best advice for betting on One Championship fights there is. Unlike the UFC or Bellator, the Singaporean promotion does not get the same level of attention from fans or the press. This means that it's ultimately tougher to compare the views of fifty "experts" and arrive at a decision that way.
Not that you should be doing that, of course.
Choose Wisely Between MMA and Muay Thai Fights
Unlike the UFC, ONE Championship fights are not exclusively mixed martial arts contests.
This is something that you must take into account before placing your wagers. While there are certain tips for betting on ONE FC that you can borrow from UFC or Bellator guides, they are about as useful as a chocolate kettle when it comes to Muay Thai.
Although the Thai sport is one of the main disciplines used in MMA, it is primarily based on striking. Wrestling and submissions are not permitted, making it a different proposition when selecting the right bets.
Of course, any experienced gamblers will know this. But I wouldn't be surprised to learn of a fair number of wagers that were placed on Muay Thai fights in ONE Championship that bettors had mistaken for MMA bouts.
| | | |
| --- | --- | --- |
| Move | Permitted in Mixed Martial Arts | Permitted in Muay Thai |
| Punching | Yes | Yes |
| Kicking | Yes | Yes |
| Elbows | Yes | Yes |
| Knees | Yes | Yes |
| Clinches | Yes | Yes |
| Throws | Yes | Yes |
| Sweeps | Yes | Yes |
| Ground Strikes | Yes | No |
| Wrestling | Yes | No |
| Submissions | Yes | No |
| Knockouts | Yes | Yes |
As you can see from the table above, most of the strikes permitted in Muay Thai are also included in MMA.
Unlike mixed martial arts, Muay Thai does not permit striking on the ground. In MMA, you can strike land strikes from the top or bottom positions in most promotions. On the other hand, head kicks, 12 to 6 elbows, and knees to downed opponents are illegal.
Did you know that knees to downed opponents are legal in ONE Championship? This is because the promotion adheres to the Global Martial Arts Rule Set For Competition, while the UFC uses the Unified Rules in their fights.
This is something that led to all-tie great Demetrious Johnson getting knocked out by Adriano Moraes in 2021. Johnson, being the absolute don that he is, was gracious in defeat. More than this, he praised the ability to finish a downed fighter with a knee.
As for your position on the fights? Yes, this is another thing to consider when taking ONE FC betting advice onboard.
It also segues nicely into the next section.
Learn the Differences Between ONE FC and the UFC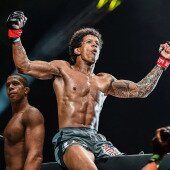 You might not think it, but these two have some differences.
Any difference, of course, means adjusting your ONE Championship betting strategy. You will be at a disadvantage if you plan to gamble on fights with just the Ultimate Fighting Championship as a frame of reference.
One of the most important ones to consider is that the UFC has the bulk of the best fighters on planet earth. As a promotion, it's far more mainstream than its Singaporean counterpart. One of the key reasons for the success of the UFC is that fighters are promoted in the media much more.
The key players are also better managed when it comes to maximizing their worth, which can create superstars that draw the attention of fans. More attention from fans means more reasons for the promotion to rake it in. By feeding emerging stars weak opposition, they can increase revenue from pay-per-view sales, merchandise, and other streams of income.
That's an uncomfortable truth for some. But strip away the discomfort, and you're left with just the truth.
What does this have to do with advice for betting on ONE FC fights? Quite a lot, as it happens.
Historically, gamblers have thrown large amounts of cash at the "next big thing," only to see them beaten by a fighter with much higher odds. The gulf in price is usually attributed to the profile of the fighter. The bookies must adjust the line to accommodate flurries of bets on the favorites.
Sometimes, this can lead to shocking upsets.
Holly Holm (+900) Beats Ronda Rousey (-2000)
Shana Dobson (+950) Beats Mariya Agapova (-1400)
Julianna Pena (+700) Beats Amanda Nunes (-1125)
Frankie Edgar (+588) Beats B.J. Penn (-900)
In ONE, you don't get the same level of upsets.
A major reason for this is the lower interest in fights from the public. Of course, some bettors gamble on both promotions. But for the most part, those who target ONE fights are not interested in the celebrity aspect.
This can be a perfect thing when betting against the bookies. Better yet, if the price is right with the top US sportsbooks, it could be worth a flutter.
Target the Best of Each Weight Class in ONE FC
The UFC has significantly more weight divisions than its Asian rival.
Currently, ONE FC has far fewer divisions than the UFC, which covers the men's roster from flyweight to heavyweight. The women's roster starts at strawweight at finishes at featherweight. ONE Championship weight classes can be seen below.
Atomweight: 115 lbs (52 KG)
Strawweight: 125 lbs (56.7 KG)
Flyweight: 135 lbs (61.2 KG)
Bantamweight: 145 lbs (65.8 KG)
Featherweight: 155 lbs (70.3 KG)
Lightweight: 170 lbs (77.1 KG)
Welterweight: 185 lbs (83.9 KG)
Middleweight: 205 lbs (93 KG)
Light Heavyweight: 225 lbs (102.1 KG)
Heavyweight: 265 lbs (120.2 KG)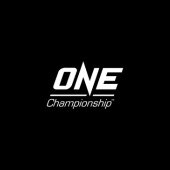 If you want my ONE Championship betting advice, I'd recommend getting familiar with the top five from each of the promotion's ten MMA divisions.
That's the first port of call to understanding things. With fewer divisions, that means less talent to bet on. However, the upside to this is that the competition in ONE is highly concentrated on the elite fighters from their respective divisions.
Moreover, you are likelier to develop a taste for betting on fights in this promotion by following the key fighters. Guys like Demetrious Johnson, Reinier de Ridder, and Thanh Lee are all exciting to watch and usually headline events.
Cards are not as regular in ONE FC. Nor are fights between competitors who would not have got a sniff at fighting under the banner in days gone by.
This is sometimes why bettors choose Bellator fights over the UFC these days. But I'd also consider the option of switching your attention to ONE.
Don't Concentrate on Weight Cutting in ONE FC
Why not? Hmmm. I guess the main reason is that they don't exist.
ONE Championship's decision to change its weight-cutting protocols was met with much acclaim.
Athletes are closely monitored in the run-up to fights, with urine-specific gravity tests carried out to ensure that they are completely hydrated. This process is carried out up to three hours before they make their cage walks.
Former UFC middleweight champion Rich Franklin now serves as the ONE Championship vice president. In 2017, he explained why the company chose to abolish weight-cutting, and it just makes so much sense.
"We've developed a system of how we want our athletes to weigh in. The only way we can ensure they'll actually compete at the weight they walk around at is by hydration testing.
We will not allow our athletes to compete dehydrated. But if they happen to be overweight, if they're hydrated but maybe a half a pound over or something like that, we can negotiate a catchweight. We have parameters for that. They have to be at least 105 percent of their opponent's weight."
The UFC does not have these measures in place, which means fighters continue to put themselves through the agony of weight cutting.
Again, there is a point to this. One of my ONE FC betting tips is to remember that a fighter will not come into the cage jacked having looked like crap during the weigh-ins. Numerous athletes on the UFC roster are fighting in divisions much lower than their walk-around weight should permit them to.
Something to think about.
More ONE Championship Betting Advice to Take Away
I guess the most important of my ONE Championship betting tips to remember is that things work differently in Singapore.
Therefore, betting on fights in this promotion will be determined by those differences. Not entirely, of course, but keeping an eye on the details will hopefully make you a profit.
When you head to the
top MMA betting apps
for ONE fights, you won't find as many odds as you will for UFC matchups.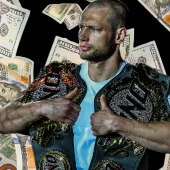 That may be true. But didn't someone once mention something about quality being more desirable than quantity?
How and what you bet on is always up to you. Discounting a complete lack of odds or choices, of course. While you won't find this when betting on ONE Championship fights, the point is to decide whether this promotion is one you should be betting on at all.
It's going to be a little tougher for some to get a feel for ONE. Much of this has to do with our exposure to fighters based in the Western Hemisphere. But I'd strongly recommend giving it a go. You might surprise yourself.
While on the topic of fighters from different regions. Which country produces the best of them? Read this next piece to find out.
AUGUST
Casino of the Month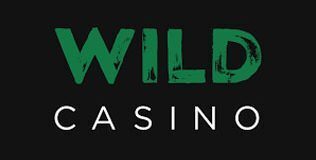 Welcome Bonus
250% up to $5,000
Read Review
Visit Site