Which Country Produces the Best MMA Fighters?

Have you ever wondered what would happen if the countries with the best MMA fighters fought in an inclusive international competition?
Those competing under the banners of major promoters such as the UFC, Bellator, and ONE Championship are among the top fighters on planet earth. Now, imagine these same athletes competing in an international tournament representing their home nations. Who would earn the bragging rights? Or do we end up unable to honestly answer that question?
If MMA was embraced as an Olympic sport, would we see dominance from any particular nation? Whether it's a professional or amateur tournament, how would the best UFC betting sites create their odds?
I'm looking to answer these questions and a few others of similar ilk in this piece. Let's start with a quick background of MMA before we look at the countries with the best UFC fighters and much more.
Why UFC Fighters Dominate MMA – A Little History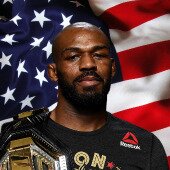 Mixed martial arts may be a cocktail of several disciplines that go back as far as man has kept any record of people kicking each other in the head.
But what we refer to as MMA is almost definitely a sport synonymous with the Americas. While I won't be hitting you with a complete history of mixed martial arts here — as I'm sure there are endless articles dedicated to that — it's important to stress just how integral the Ultimate Fighting Championship (UFC) is and has been, to the sport.
If it wasn't for the UFC, it's doubtful that we would have anything resembling organized MMA today.
Of course, the promotion's success has been down to the unwavering commitment of its greatest stars. The bulk of which make up the all-time great lists in the sport. Perhaps that comes as no surprise, given the company has been around since 1993 and was effectively the spark that lit a flame that was felt around the world.
If you had asked me, "Where do the top MMA fighters come from?" back in the mid-to-late 1990s, Brazil would have been the easy answer. The pioneering efforts of Brazil's Royce Gracie, who won three of the first four Ultimate Fighting Championship tournaments. The only fighter to have beaten Gracie under the UFC banner was America's Matt Hughes at UFC 60 in May 2006.
Most of the success enjoyed by Gracie was down to his style. Remember, today's mixed martial arts has deviated so far from its origins that it's almost unrecognizable.
When Art Davie and Brazilian Jiu-Jitsu (BJJ) extraordinaire Rorion Gracie came together to bring the world The Ultimate Fighting Championship, the idea was to find the most effective martial art on the planet. From boxing and Muay Thai to wrestling and BJJ, early competitors fought to establish their discipline as the most dominant on the planet.
Of course, it was soon gathered that no one had an answer for Gracie's BJJ. And as the old maxim goes, "If you can't beat them, join them." BJJ exploded in popularity, with more and more hopefuls signing up to learn the craft that had been developed from the Gracie brothers' techniques in the 1920s.
Soon, the idea of finding one martial art to rule them all was out the window. As time elapsed, a fighter must incorporate the three major disciplines — wrestling, striking, and grappling — to stand a chance.
A new sport emerged from the hunt for the most effective martial art on earth when it was realized that mixed martial arts was, in fact, the way forward. The UFC's popularity grew hugely from the mid-2000s, having been on the brink of collapse just years earlier. An increase in interest led to a boat load of money being generated, with the top talent on the planet eventually finding its way to the UFC.
Of course, some majorly overrated fighters have passed through the halls of the world's foremost MMA promotion. If you want to read about those, be my guest. Alternatively, let's move on to the greatest fighters of all time in the UFC.
Best UFC Fighters by Their Nationality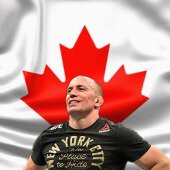 Over the years, we have seen some phenomenal fighters compete under the famous banner of the UFC.
Interestingly, there have been dynamic shifts in the major promotions. Fighters like Ronda Rousey and Conor McGregor crossed over into the mainstream, making tons of cash in the process. That is, for themselves and the company. Not to mention those of us who had accurately predicted their fights with the best sports betting sites.
But would either make a list of the greatest MMA fighters of all time? There is a case for McGregor and Rousey, but I'm not feeling Ronda's chances at all.
McGregor is clearly Ireland's greatest export when it comes to the best MMA fighters by nationality. But comparing the output of the small European nation to the likes of Brazil, the United States, or Russia would be insanely dumb.
Before we look at the countries with the best MMA fighters, let's work the other way. I will list the top mixed martial artists in no particular order but with their nationality next to their name.
Georges St-Pierre – Canada
Fedor Emelianenko – Russia
Jon Jones – United States
Anderson Silva – Brazil
Khabib Nurmagomedov – Russia
Demetrious Johnson – United States
Jose Aldo – Brazil
Dominick Cruz – United States
Amanda Nunes – Brazil
Valentina Shevchenko – Kyrgyzstan-Peru
Kazushi Sakuraba – Japan
Israel Adesanya – Nigeria-New Zealand
Cris Cyborg – Brazil
Daniel Cormier – United States
Alexander Volkanovski – Australia
Kamaru Usman – Nigeria-United States
Max Holloway – United States
Henry Cejudo – United States
Royce Gracie – Brazil
Conor McGregor – Ireland
A quick tally of the nationalities above makes for interesting reading.
I don't want semantics to spoil anything. So, instead of asking which country makes the best MMA fighters, you also have to consider where these fighters learned their craft. You cannot deny that myriad environmental factors also play a part in a fighter's aptitude inside the cage.
For example, there is nothing to say that Israel Adesanya and Kamaru Usman would not have become the fighters they are if they had stayed in Nigeria rather than departing for New Zealand and the United States, respectively.
You could mention Valentina Shevchenko in the same breath, but her story was much different. She emigrated to Peru much later and was already a well-establish Muay Thai and Taekwondo champion, having taken up martial arts aged 5.
Do the Top MMA Fighters Come from Bigger Countries?
Focusing on the numbers for a minute, the United States can boast seven of the twenty greatest mixed martial artists of all time.
Now, the list above is subjective and purely based on my opinion. There could be a case for arguing against a few inclusions, with the likes of Stipe Miocic, Cain Velasquez, Dan Henderson, Frankie Edgar, B.J. Penn, and a few others unlucky to miss out.
Of the remaining 13 fighters, five come from Brazil. The likes of Anderson Silva and Amanda Nunes are guaranteed a spot in the pantheon of all-time greats. The representation of Brazil, as a whole, reflects the country's strong MMA and fight roots. Just like the United States.
The population of the United States was estimated at just over 332 million in January 2022. Compare this to Brazil's, which comes in at just under 215 million. Other than Russia (pop. 146m), the rest of the list features countries with just one entry. For example, Canada with a population of just over 38.5 million.
On the other hand, the island of Ireland's population is somewhere in the region of 6.8 million. If you are just counting the Republic, that figure comes down to 5.1 million. This is not far off half the population of London, England. It is also close to three times as small as Rio de Janeiro.
Could this mean that Ireland's representation on the world stage of MMA is modest because of its small population? Does brazil make the best MMA fighters outside of the US due to having a huge pool of fighters flying "A Auriverde Verde e amarela?"
There is certainly something in that. But numbers alone do not dictate a country's success in any sport. They sure help, but there has to be a large size of participants before you can answer questions such as "Where do the top MMA fighters come from?" in an educated manner.
One major thing going for both Brazil and the United States is the popularity of martial arts in the respective countries. These disciplines, most of which are learned in the school system, seem to be responsible for producing world-class mixed martial artists at a higher frequency than in many other nations. You can also add Russia to that while you're at it.
After all, if this were just a game of numbers, China and India would be crushing it. Both have populations well over a billion.
So, let's move on to another bit of analysis. Someone recently asked me, "Where are the best MMA fighters from?" I'd like to share my answer to that question with you by taking a closer look at the top fighting countries of the world.
Why Countries With the Best MMA Fighters Succeed
Remember the core disciplines of MMA I talked about earlier?
That's right. They were wrestling, striking, and grappling. And although various disciplines fall under the category of these three, we can lump them together when discussing the nuts and bolts of mixed martial arts.
If we're looking at which countries produce the best MMA fighters, the answers could be found in how competitors from particular regions excel in one of these three base disciplines. For example, how devastating grapplers from Brazil, or wrestlers from Russia and surrounding areas, tend to do well against others.
Top MMA Countries for Wrestlers
Now, if you are to ask me which is their most important core skill, I'd say wrestling in a heartbeat.
Not only is this the most dominant skill in mixed martial arts today, but it's also one that tends to supply most long-term champions in the sport. And when these fighters have gone against guys without a strong wrestling background, they tend to dominate. For example, consider these wrestling greats.
Khabib Numragomedov – Unbeaten UFC lightweight champion with a 29-0 record in MMA.
Georges St-Pierre – Legendary UFC double champion with nine consecutive defenses.
Demetrious Johnson – Iconic UFC flyweight king with the record for most consecutive title defenses (11).
It should not come as a surprise to learn that the vast majority of the top MMA fighters on the planet come from countries or have grown up in nations with a strong wrestling background.
Both the United States and Russia are the foremost wrestling nations on the planet, with the former Soviet states also included in that. We see guys like Islam Makhachev and Kamaru Usman dominate their opponents on the ground in ways that you don't get with other Europeans or fighters from Asia.
Strong backgrounds in Greco-Roman and Freestyle wrestling have proven to give advanced athletes an edge. They do need other skills to be champions, of course.
Grappling-Centric MMA Regions
Brazilian Jiu-Jitsu might not be the hidden weapon of Brazilians anymore.
The world has embraced the martial art, with various blackbelts and decorated champions popping up everywhere. From Dublin to Delhi, BJJ remains the most popular grappling discipline on earth. And if you look through the number of UFC and MMA champions that have achieved high grading in BJJ, you can understand why.
Royce Gracie, Anderson Silva, Jose Aldo, Patricio Pitbull, Cris Cyborg, Amanda Nunes, and Fabricio Werdum are just a few of the Brazilian legends who took their BJJ prowess into the cage. Others like Jacare Souza and Demian Maia, arguably the two premier BJJ-MMA guys in history, also deserve mention.
Of course, BJJ is not where grappling begins and ends. Sambo, the Russian sport born in the Soviet Union, is a hybrid of wrestling and grappling. One that has been majorly responsible for the success of legendary stars like Khabib Nurmagomedov and Fedor Emelianenko.
Nations That Excel at Striking
Take your pick.
Of the three core disciplines, this is the toughest to nail down. Finding a nation that both specializes in striking and has taken it to the extreme levels is going to be tough. What we do know is that in MMA, the most successful striking bases have been adopted by pretty much everyone looking to excel in the game.
The most common striking disciplines in MMA are.
Muay Thai

Also known as the "Art of the Eight Limbs," this ancient martial art originated in Thailand. Encompassing the use of punches, kicks, elbows, and knees, Muay Thai also incorporates clinch work and tosses/throws. The most complete striking art on the planet and the most common for mixed martial artists.

Boxing

While not as devastating as Muay Thai, a great MMA boxer can have an exceptional ceiling. Guys like Conor McGregor, Max Holloway, Petr Yan, and Stipe Miocic are solid examples of the best boxers in MMA history who won titles.

Kickboxing

American and Dutch kickboxing styles have also been successful for several fighters in the MMA domain. Guys like Alistair Overeem, Holly Holm, Stephen "Wonderboy" Thompson, and Mirko Cro-Cop are great examples.
In addition to the striking bases above, we have also seen Taekwondo, various offshoots of karate, and even kung-fu styles in the sport of MMA.
Seldom have any of those styles been mastered to a point where they are effective without the aid of other disciplines, unlike Muay Thai, boxing, and kickboxing. This is often an interesting topic, especially for those who would have anticipated the countries with the best UFC fighters to have produced far more champions.
We have yet to have a Thai champion in the UFC or most of the other major MMA promotions in the world. That's despite the adoption of Muay Thai almost being a prerequisite to being a mixed martial artist. With a population of over a billion, China has just one UFC champion and moderate success outside of that.
So, what gives?
Where Are the Best MMA Fighters from Right Now?
We've looked over the countries with the best MMA fighters and have concluded that there is more to a fighter's prowess than the flag they fly.
Undeniably, the United States and Brazil have smashed it over the years. Few other nations have been able to compete at the top level as clinically. And as I explained, their respective success in the sport has to do with the following factors.
Size

Brazil and the United States have huge populations compared to most other countries. Essentially, more people means more practitioners.

Traditional Martial Arts Bases

Of course, China and India have larger populations. What they don't have are BJJ and high school to collegiate wrestling being so widespread.

The popularity of MMA in Those Countries

Next to soccer, MMA is the most popular sport in Brazil. It's also a big deal in the United States, which also happens to be the home of most of the world's largest promotions.
Considering these factors, it's no surprise to see their respective success in the game.
But if I asked you which countries produce the best MMA fighters today, you might be surprised to learn that the gap is not as wide as it used to be. Look, you can't exactly go around asking questions like "Where are the best MMA fighters born?" without it sounding like some kind of sociological survey. But it's not as though I couldn't give you some idea.
Let's look at the top ten of the official pound-for-pound UFC rankings. I'll also be covering the best Bellator and ONE FC fighters right now to see where they come from.
UFC Pound-for-Pound Top Ten
Kamaru Usman – Nigeria-USA
Alexander Volkanovski – Australia
Israel Adesanya – Nigeria-New Zealand
Charles Oliveira – Brazil
Francis Ngannou – Cameroon
Aljamain Sterling – USA
Dustin Poirier – USA
Deiveson Figueiredo – Brazil
Jiri Prochazka – Czech Republic
Max Holloway – USA
Top Ten Bellator Pound-for-Pound Rated Fighters
Patricio Pitbull – Brazil
Vadim Nemkov – Russia
AJ McKee – USA
Yaroslav Amosov – Ukraine
Ryan Bader – USA
Gegard Mousasi – Iran-Netherlands
Johnny Eblen – USA
Corey Anderson – USA
Sergio Pettis – USA
Cris Cyborg – Brazil
Best Fighters in ONE Championship
Demetrious Johnson – USA
Adriano Moraes – Brazil
OK Rae Yoon – South Korea
Thanh Le – Vietnam-USA
Tang Kai – Thailand
John Lineker – Brazil
Bibiano Fernandes – Brazil
Joshua Pacio – Philippines
Jared Brooks – USA
Christian Lee – Canada-USA
Have some fun with those names, and see if you can spot any trends.
As you can see, the United States and Brazil are still very dominant countries that produce the best MMA fighters in the world. Not all of them, but a fair portion, that's for sure. However, not one US-born fighter is in the top five pound-for-pound UFC athletes.
Of the twelve divisions in the UFC, the United States has just three champions. Aljamain Sterling, Julianna Pena, and Carla Esparza won their titles in March 2021 or later. – Highlight
You can see Brazilians are more dominant in ONE Championship than Bellator. They have just two champions I would name among the best Bellator fighters of 2022, indicating their dominance is beginning to wane.
Three of the top five pound-for-pound fighters in the UFC are African-born, which is also interesting. Just three of the entire top ten rated fighters on the list were born in the United States. Which country makes the best MMA fighters again?
Which Country Makes the Best MMA Fighters to Bet On?
The days of watching Royce Gracie wrap himself around victims like an anaconda are over.
Well, Gracie is retired. But you get my point, surely. The art of BJJ is no longer a treacherous surprise to those meatheads who saw a smaller dude standing in front of them, thinking Christmas had come early. Why? Because the game has evolved. And that applies to how we bet on mixed martial arts, too.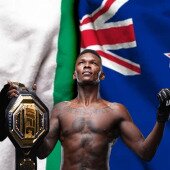 Yes, it's great to have modern technology on your side when you bet. But you also must have a contemporary mindset if you are to have any success predicting mixed martial arts fights.
There have been times when people would genuinely root out the best MMA fighters to bet on based on their nationality. When BJJ was the deadly phrase, everyone would lump warm cash on anyone with even the remotest Brazilian-sounding name.
When Conor McGregor started knocking people out for fun as part of his "Irish takeover," anyone with a green, white, and gold tricolor saw their odds shortened. Just because they came from Dublin, Derry, or Donegal.
In conclusion, the United States and Brazil were the big dogs in mixed martial arts. And in many ways, they still are. But the gap is closing, to a point. As the rest of the world begins to catch up with the sport, expect that gulf to be even slighter a few years from now.
So, instead of asking what countries with the best MMA fighters you should bet on, study each fighter on their own merit. Here are a few tips that will help you do just that!
AUGUST
Casino of the Month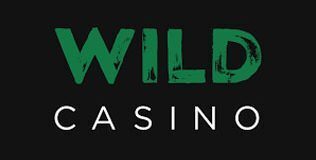 Welcome Bonus
250% up to $5,000
Read Review
Visit Site