My List of the Best Online Casino Wheel Games
Randomness is a crucial part of all casino games. Every casino game has an element of chance that determines who wins and who loses.
One of the best ways to get random results is to spin a wheel and see where it stops.
That simple concept is the foundation for dozens of casino games. There are even more games that use this concept as part of their bonus rounds.
These are often called wheel games. And in this post, I am going to tell you all about some of the most popular casino wheel games you can play online.
Roulette
Undoubtedly the most popular gambling wheel game in any casino is roulette.
You might not think of roulette as a wheel game because it is often incorporated with other table games in the casino.
It is a table game, but it is unique because it is the only casino table game that is also a wheel game. In fact, the name of the game means "little wheel" in French.
The basic concept of roulette is simple. A white ball is rolled onto the spinning wheel. When the wheel stops spinning, the ball will bounce around a bit before it comes to a stop.
Your job is to bet on which number the ball will land on. Each space on the roulette wheel has a color and a number.
There are several betting options you can learn about in our roulette guide. One of the benefits of playing roulette is you can choose the amount of risk you want to take by choosing specific bets.
Online Roulette Variations
American, European, and French are the three main roulette variants. You can also play roulette in a digital or live dealer format.
However, some online casinos have created new variants by combining roulette with themes from popular slot games.
For example, Age of the Gods roulette uses the same format as an American roulette wheel. In place of the 00, this game has a bonus symbol. The bonus round activates a slot-style game.
This variant also includes a random jackpot that any player can win at any time. The jackpot is connected to all of the Age of the Gods slot games from Playtech.
Variant
Provider
Max Win
House Edge
Features
Live Dealer American Roulette
Evolution Gaming
$175,000
5.26%
Additional five-bet option
European Roulette
RealTime Gaming
$1,250
2.7%
French betting options available
Age of the Gods Roulette
Playtech
$100,000
2.7%
Jackpot feature
Bonus round
Live Casino Game Shows from Evolution Gaming
Evolution Gaming is a software provider that has capitalized on money wheel games by incorporating them with their live dealer format.
There are several money wheel games from Evolution Gaming. Dream Catcher was the first one they created, and several others have been introduced since then.
The Dream Catcher wheel has 54 sections with an assigned number. Your job is to bet on which space the wheel will land on. Here are the numbers you can bet on.
If the wheel lands on the number you bet on, you will get paid based on which number you bet on.
For example, if you bet on 10, you will win 10x your bet amount. The higher the payout, the fewer spaces on the wheel that have that number.
There are also multiplier spaces that could increase your payout even more.
Crazy Time is another version of the Dream Catcher game. It uses the same wheel, but there are only four numbers to bet on. In place of the other numbers, Evolution Gaming added four different bonus games.
Monopoly Live is a branded variant of the Dream Catcher wheel. It has a chance space, two rolls spaces, and four rolls spaces, as well as an augmented reality bonus game with Mr. Monopoly.
All of these are live casino game shows. That means that they have a live game host who spins the wheel and interacts with the players.
Game
Multipliers
RTP
Bonus Rounds
Dream Catcher
Yes
96.58%
None
Crazy Time
Yes
95.40%*
Cash Hunt
Pachinko
Coin Flip
Crazy Time
Monopoly Live
Only during the chance round
96.23%
3D Monopoly Bonus Game
*Average RTP. The actual RTP varies for each betting option.
You can find games like Dream Catcher, Crazy Time, and other big wheel games at our top-rated live dealer casinos.
Evolution Gaming Deal or No Deal Live
Another exciting example of a gambling wheel online from Evolution Gaming is Deal or No Deal Live. This game is obviously based on the hit TV show.
To win the game, you need to choose the right briefcase with a valuable prize or accept the offer that the banker gives you.
You have to play two casino games with a spinning wheel before you can get to the briefcase and banker portion of the game.
The first game has three spinning wheels with silver and gold sections. You have to spin the wheels and hope a gold section on each wheel lands in the "locked" position.
If you don't have three gold sections in the locked position, you have to keep spinning until you win. You can't qualify for the rest of the game without winning this portion.
Each spin of the three wheels costs you one bet. Keep that in mind because it is easy to spend way more than you anticipated when you have to spin the wheel dozens of times.
Once you have qualified, you have another wheel game to play. It only has one spinning wheel, and it allows you to "top-up" or add money to your chosen briefcase.
Deal or No Deal live is available at many online casinos with wheel games. It is a multi-faceted game, but the spinning wheel games are an integral part.
| | | | |
| --- | --- | --- | --- |
| Game | Provider | Max Win | House Edge |
| Deal or No Deal Live | Evolution Gaming | 500x | 95.42% |
Wheel of Fortune and Other Slots
The most iconic wheel game, both in and out of the casino, is Wheel of Fortune. IGT is the only software provider with the rights to offer branded Wheel of Fortune games.
Fortunately, they have plenty of games available. In fact, there are 250 different variations, and more are in the works.
Here are just a few of the Wheel of Fortune casino wheel games.
Double 3x4x5 Lucky Pays
Double Diamond 2X
Five Times Pay Red White & Blue
Red Hot Wild
Retro Multi-Win
Secret Spins
Sizzling 7
Ten Times Pay
Triple Extreme Spin
Wild Getaway
Each of these variants has unique symbols and bonus features. The basic structure is a classic video slot with a Wheel of Fortune bonus game.
For example, the Triple Extreme Spin game has three spinning wheels. One wheel offers prize multipliers, and the other two wheels offer cash prizes.
Wheel of Fortune slot games have been around for 25 years, and they are still one of the most popular money wheel casino games. They are available in casinos all across the USA.
Unfortunately, you cannot play Wheel of Fortune casino wheel games online. IGT focuses on producing slot machine kiosks for brick-and-mortar casinos.
There are plenty of other online slot games that have wheel-based bonus games. Here are a few examples of slots with wheel game components.
Game
Provider
Max Win
RTP
Wheel Element
Mega Moolah
Microgaming
Uncapped Progressive Jackpot
88.12%
*Not including the jackpot
Spinning wheel with four jackpots
Mega Fortune
NetEnt
Uncapped Progressive Jackpot
96.6%
Spinning wheel with three jackpots
Avatars: Gateway Guardians
Yggdrasil
2,525x
96.3%
Three concentric wheels + multiplier wheel
Flintstones
Playtech
$420,000
95.45%
Flintstones Rocky Ride bonus game
Monopoly
WMS
$73,500
95.97%
Multiplier bonus game
If you are going to play online casino wheel games, like any of these slot games, it is crucial to find a quality casino site. This page has some recommendations of the best gambling apps for slot games.
Playtech's Money Drop Live
Another example of exciting casino games with a big wheel is the Money Drop Live game from Playtech. It is based on the British television show, The 100k Drop.
The game starts with spinning a large wheel that is similar to other online wheel games. It has 54 sections with multipliers between 8x and 5,000x and three "card clash" sections.
Based on where the wheel lands, you will immediately enter a bonus game. Your goal is to keep as much of your multiplied bet amount as possible.
For Example
If you bet $1, and the wheel landed on a 100x space, you would have $100. But you don't get to keep the $100 until after two rounds of the money drop game.
During the money drop game, you will divide your $100 between four platforms. You can place all of your money on one platform, divide it evenly, or spread it across the platforms randomly.
Then, a random number generator chooses one platform to drop. Any money that you had placed on that platform will be lost.
The number of drops and how many platforms you can choose varies based on the multiplier from the wheel portion of the game.
Throughout the game, a game host will spin the wheel and facilitate the game. All of the money drops are determined randomly.
You can play Money Drop Live on any online casinos with game shows. It is also a mobile casino wheel game, so you can play it from your mobile device if you prefer. Any casino with Playtech games will have it too.
Here are our recommendations for the best live dealer casino apps and Playtech casinos.
Other Money Wheel Casino Games Online
So far, I have covered some of the top online casino wheel games. But they are not the only casino games with big wheels available.
Depending on where you live, you may or may not be able to access some of those games. That is because each software provider has different locations they work with.
Here are a few more wheel games you might enjoy that might be available in other areas.
Adventures Beyond Wonderland
Adventures Beyond Wonderland is a wheel game based on Alice in Wonderland. It has a spinning wheel with 54 segments, including four numbers and three bonus games.
Two of the segments on the wheel are Mystery segments that offer additional prizes to everyone.
Both the Wonderspins bonus and the Mystery bonus games have additional wheel games. There is also a dice-based bonus game.
Those bonus rounds add a lot of excitement to the game, including augmented reality characters from the Alice in Wonderland story. They also increase your chances of winning, so it is worth it to bet on the bonus games.
Adventures Beyond Wonderland Live is available at any site with Playtech live casino games.
Mega Wheel
Mega Wheel is an exciting gambling wheel game from IGT.
The base game is a five-reel slot with twelve rows. All of the bonus rounds use a spinning wheel that looks like the Big Wheel on the Price is Right.
You can win free spins, prize multipliers, or re-spins from the bonus wheel.
There are is a money wheel casino game online, too. It is created by Pragmatic Play and works the same way as the Dream Catcher game from Evolution.
Both of these games are casino games with a spinning wheel, but only the Pragmatic Play Mega Wheel game is available online.
Evolution Gaming's Mega Ball
Mega Ball is different from any of the other money wheel games I have covered so far. It is a bingo game where the players choose the number of bingo cards they want to play.
The whole game is automated, so you don't have to track which numbers have been called. Each round includes 20 bingo balls, and your goal is to have those numbers line up on one of your cards.
At the end of each round, the host will spin the Mega Ball wheel to determine a multiplier. Then, they draw one last bingo ball.
If you get a bingo with the Mega Ball number, your win will be multiplied by the number determined on the wheel.
Spin a Win from Playtech
Another exciting money wheel online is the Spin a Win wheel from Playtech. It is similar to the Dream Catcher game from Evolution.
The Spin a Win wheel has 53 segments, with numbers 1, 2, 5, 10, 20, and 40. There are also two spaces with multipliers.
In addition to betting on the main game, you can make side bets. The main side bets on odd, even, and multipliers. There are 30 odd spaces on the wheel and 21 even spaces.
If you enjoy playing Dream Catcher, you will appreciate this similar game. The primary difference between these two games is the side-betting options on Spin a Win.
Play n Go's Money Wheel
The last of the money wheel casino games I want to recommend is Money Wheel from Play n' Go.
It is similar to the live money wheel games I have mentioned, but it is operated as a digital table game. There is no live host, and the money wheel spins on its own.
You can bet on five numbered spaces that offer payouts between 1:1 and 20:1. Or you can bet on the bonus bets, which offer 45:1 payouts.
When you play wheel games in casinos online, the results are always random. But this game uses random number generator software instead of an actual spinning wheel.
Summary
Online wheel games are a unique and exciting way to gamble. If you want to add some variety that is different from card games and slot machines, these games are the way to do it.
Your access to these games will depend on the software providers that create each game and whether they partner with casinos in your area.
Most of these games are available on mobile casino sites, and you don't have to download a specific money wheel app. Instead, you can access your favorite online casino through your device's mobile browser.
Here are our recommendations for the best casinos and gambling apps with casino wheel games online worldwide and in the United States.
So, what are you waiting for? Check out one of our recommended casinos and start playing money wheel casino games today!
September
Casino of the Month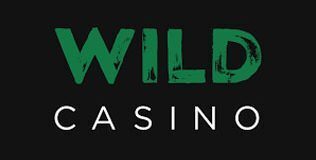 Welcome Bonus
250% up to $5,000