Hide Bonus Offers
| | | | | |
| --- | --- | --- | --- | --- |
| #1 | Bovada Sports | 50% Up To $250 | Visit Site | Bovada Sports |
| #2 | BetUS | 125% Up To $2,500 | Visit Site | BetUS |
| #3 | MyBookie | 100% Up To $1,000 | Visit Site | MyBookie |
| #4 | Everygame | 100% Up To $500 | Visit Site | Everygame |
| #5 | BetOnline Sports | 60% Up To $1,000 | Visit Site | BetOnline Sports |
Professional Athletes That Are Involved in Esports

The Esports industry is expected to generate a $2 billion income in 2022 as it takes a further push into the mainstream.
As a result, traditional sports news outlets are likely to start paying more attention to Esports. The same goes for athletes involved in traditional sports, some of whom have already made their entrance to the video games universe.
Most of them did it through Esports sponsorship deals – Steph Curry, Kevin Durant, Odell Beckham, and others. However, some pro athletes took things into their own hands either by launching their own Esports teams or becoming Esports players. And some did both!
Those athletes are the ones I will focus on in this blog post. With that, join me as I take a look at the top 7 pro athletes involved in Esports.
Shaquille O'Neal
NBA legend Shaquille O'Neal was one of the first major sports personalities to get involved with video games – he did it some 25 years ago!
The year was 1994, and O'Neal was starting to make a name for himself in the NBA. As an Orlando Magic player, he helped the team make the playoffs for the first time in franchise history.
To cash in on the Shaq buzz, the 7-1 center decided to accept the proposal of Electronic Arts (EA) to create a fighting game with him as the main character.
After witnessing the success of games like Street Fighter and Mortal Kombat, the executives from EA hoped "Shaq Fu" would also become a fan favorite.
But, they were wrong. The game turned out to be a complete disaster and is often cited as one of the worst video games ever made.
All this, however, didn't put Shaq off video games. It did, however, make him stay away from the virtual world for years. Then in the 2010s, he had an epiphany while attending an Esports event at Staples Center in LA with his kids.
As per Shaq's own admission, he was shocked to see how popular Esports has become among younger generations.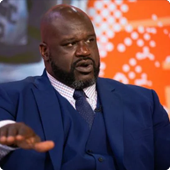 "I'm wondering what is this a concert or something? Justin Bieber or something?"
O'Neal decided to act on his hunch. In 2016, he invested a portion of his fortune in an emerging Esports team. His choice was NRG Esports, which, at the time, was still making baby steps in the video game world.
Fast-forward to 2022 and NRG Esports is one of the most valuable Esports teams on the planet – Shaq's Esports organization has total equity of $155 million according to Forbes.
Shaq's Esports journey didn't end there. Two years after investing in NRG Esports, Shaq was named the general manager of Kings Guard Gaming, aSacramento Kings-owned Esports team competing in the NBA 2K League.
Sergio Aguero
In 2021, Sergio Aguero finished his professional career at 33. Due to heart problems, Diego Maradona's son-in-law had to stop playing soccer at a pro-level. However, the end of his sports career meant the beginning of something else – his Esports career.
Aguero has been a passionate gamer since his teens, but it wasn't until the COVID-19 pandemic put the world in lockdown that he decided to try himself as an Esports player.
With no soccer to be played due to the pandemic, Aguero started live-streaming his Esports adventures on Twitch using the account SLAKUN10. His Twitch channel quickly became super-popular, especially in the Hispanic community, which made him the fastest-growing streamer in May 2020.
In 2022, Aguero ranks among the top 50 Twitch streams in the entire world, with a total of over 3.6 million followers. One of the reasons behind his channel's success is that his streams often feature other celebrities. Among those are his BFF Lionel Messi and Spanish-Norwegian internet celebrity El Rubius.
Apart from Twitch streaming, Aguero is also involved in competitive Esports. In October 2020, Aguero founded KRU Esports, an Argentine Esports team specializing in Valorant.
Ronaldinho
During his professional career as a soccer player, Ronaldinho mesmerized the planet with his skills, winning himself all kinds of awards along the way. Some of his achievements include winning the 2002 FIFA World Cup (with Brazil) and the 2006 Champions League (with Barcelona).
After his pro career ended in 2015, Ronaldinho continued to mesmerize the world with his fun and sometimes surreal antics.
Over the next couple of years, we saw him taking part in the Indian Futsal league, developing his own cryptocurrency (Ronaldinho Soccer Coin, a.k.a. RSC), and even ending up in a Paraguayan prison.
Ronaldinho has been placed on house arrest after spending the past month in a Paraguayan jail for attempting to enter the country with an altered passport. pic.twitter.com/X2H0bAyVY3

— ESPN FC (@ESPNFC) April 7, 2020
Another thing he did was launch his own Esports team. Keeping up with the soccer theme, Ronaldinho created an organization called R10 Esports (where R stands for his name while 10 refers to his shirt number) which competes in EA Sports' FIFA.
Apart from FIFA, the Brazilian also has ties with its main competitor, a Konami-powered soccer video game called Pro Evolution Soccer (PES). Ronaldinho is the man behind the PES league called eLigaSul, which organizes tournaments in 26 countries around the globe.
Rodger Saffold
The video game-loving athletes I have covered so far are all retired from professional sports. However, Rodger Saffold is still pretty much in the game. A guard for the Tennessee Titans, Saffold started each of his team's 17 regular-season games during the 2021-22 campaign.
With so much on his hands, you might wonder how Saffold manages to find time for Esports? According to the man himself, playing video games has been his hobby since childhood. He claims that he's been a gamer for more than 30 years, having played his first video game at the age of three.
As a kid, he played games on his sister's Super Nintendo. As a grown-up, Saffold's games of choice are first-person shooters like Call of Duty: Modern Warfare.
Live-streaming himself on Twitch made Saffold realize there's money to be made from his hobby. That prompted him to invest in creating his own Esports team in 2014.
That's how Rise was born, an Esports team competing in Apex Legends, Fighting Games, Overwatch, and Rainbow Six.
Gordon Hayward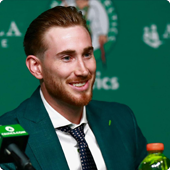 The former Utah Jazz power forward who made it to the 2017 NBA All-Star is now a part of the Charlotte Hornets roster. Since arriving in Carolina, he's been doing great on the court, but basketball hasn't been the only thing on his mind lately.
Hayward, an avid League of Legends player, decided to get into the Esports business a year ago. In Spring 2020, he invested in an Esports team called Tribe Gaming.
What caught his eye is that this isn't a regular Esports organization. Instead, Tribe Gaming focuses only on mobile video games. As of 2022, the team has rosters in the following games.
Brawl Stars
Call of Duty: Mobile
Clash Royale
Clash of Clans
That list is pretty tiny in the grand scheme of things when looking at the wide world of Esports. Just take a look at the most popular Esports games right now.
Jeremy Lin
After winning the NBA Championship with the Toronto Raptors, Jeremy Lin moved to Beijing Ducks, where he's still active professionally. "Linsanity" might be over in the NBA, but we could see the 33-year-old making a name for himself in the world of American Esports.
Lin indeed has plenty of experience with video games, particularly Dota 2, his favorite game since his high school days. He spoke about his love for the game in the Valve-produced 2014 documentary called Free to Play.
Two years after the documentary's release, Lin made his hobby a business by investing in a professional Dota 2 team. He partnered up with Vici Gaming to create a team then-called VGJ. Storm, which was later rebranded J.Storm.
Demetrious "Mighty Mouse" Johnson
Since 2020, Demetrious Johnson has been an official partner of Method Gaming, one of the world's most successful Esports organizations, which numbers 75+ elite players on its roster. The partnership didn't happen by accident as "Mighty Mouse" has been an avid gamer for ages.
The former UFC Flyweight Champion is a self-professed video game fan who's been streaming on Twitch for the past seven years. His channel – MightyGaming – was created back in 2015.
According to Johnson, he spends more than 15 hours every week playing games like World of Warcraft, Fortnite, and Grand Theft Auto V. The reason? Fun, but also to keep mind active between two fights.
Betting on Esports
These days, everyone seems to be playing video games, although a majority of gamers do it just for fun. However, those whose gaming skills are superior to others tend to get involved with Esports professionally.
In 2022, the number of professional Esports players is estimated to be around 11,000. You can watch those players compete in online tournaments on platforms like Twitch and YouTube Gaming.
Not only can you watch Esports teams in action – including those owned by superstar athletes – but you can also bet on them.