The 7 Best Ways to Make Money from Betting on the NBA

With each new NBA season, sports bettors get to take a whole new approach to betting on the NBA. Free agency, the draft, and trades have this league constantly changing more than any other, which starts up top with betting on the NBA Finals and trickles all the way down to the actual player transactions.
You honestly have the ability to bet on virtually anything involving the NBA these days. Once NBA trade rumors pop up, you can wager where star players will get traded to or what their next team could be the following year.
During the season, your betting options are at their greatest height, as there are a litany of player and team bets to choose from.
While the list is rather long as far as NBA betting opportunities go, there's a small group of NBA wagers you should focus most of your time and energy on. With that, here are the seven best ways to make money betting on the NBA.
Bet on NBA Preseason Games
Talk about an edge. Normally, the top NBA betting sites set NBA odds with confidence, but even the most reputable sites have to admit they aren't always sure how things will unfold.
They're obviously setting the price they think bettors will respond to, but as things first get going, nobody has a clue what will happen. Why? Because these games don't matter.
Teams will limit or rest their marquee players without hesitation, so your usual NBA betting strategy may not work here. However, if you research how coaches and players operate during preseason play and keep tabs on NBA news (follow NBA team beat writers), you can gain a serious advantage in this type of basketball betting.
Bet on Who Will Win the NBA Finals
This is a tried and true season-long prop bet that bettors can attack before the current season ends, and that's often talking about the next season's Finals.
NBA Finals odds are made available extremely early at the top NBA betting websites, and they're constantly updated throughout the year. Regardless of when you feel like betting on the NBA Finals champion, you will usually have the ability to do so.
Bettors may want to pick their timing wisely for this wager, of course. The NBA can be fluid prior to the league's NBA trade deadline each year, while placing bets before the summer's free agency period ends is rarely suggested.
That being said, the NBA's offseason usually paints a fairly accurate picture of who the top teams are and which NBA Finals sleepers could be worth backing.
Whatever your stance, you can bet on this wager virtually 365 days a year. You'll just have to wait until the end of the NBA playoffs to find out if you won or not.
Make Money Betting on NBA Player Props
The art of NBA player prop betting should be mixed into your season-long NBA wagers. As noted, you can bet on where players will be traded or play down the road, but the list of NBA player props doesn't end there.
Individual awards like the coveted NBA MVP, Most Improved Player, Defensive Player of the Year, 6th Man of the Year, and even NBA Coach of the Year are among the best NBA player prop bets for you to target.
The nice thing is that like NBA Finals betting, most of these props are hosted at the most respected NBA sportsbooks for a good portion of the season. You can take advantage of early NBA odds by placing bets prior to the season, but as more information trickles out, you can still hedge your bets (or double down) with additional wagers.
Sometimes, the NBA can be predictable to the point where division winners or title favorites offer little to no value. When that's the case, NBA bettors can aim a little higher with NBA player props.
Exploit NBA Point Spreads
You can bet on the NBA all year long, but the most action admittedly comes during the regular season. Props and futures are still out there to be targeted, but the grind refers to trying to figure out how to bet on individual games.
One of the most popular types of sports wagers is the point spread, as bettors try to find sustainable profit through picking teams to cover or beat spreads.
Whether you're betting on an NBA team to cover a 5-point spread (win by six or more points) or beat a 10-point spread (lose by 10 or fewer points), this is a common bet due to the ability to win without being right about the actual winner.
There isn't much value in backing favorites in pro sports, so spread betting allows you to take a look at how games are priced and see if there's an advantageous approach.
How you bet on NBA spreads will always depend on a multitude of circumstances, but this checklist is a good one to abide by.
Injuries/starting lineups
Recent series history
Fatigue/schedule
ATS data
Home/away splits
Eye test
Find the best value
This is a good list of criteria to check off as you prepare to bet. If any star players for either side are out, that needs to be noted. Of course, this is especially important for the favorites, and it becomes a bigger deal the larger the spread is.
If the Golden State Warriors are favored by 10 points and Stephen Curry is ruled out, the Warriors covering suddenly gets a little dicey.
Leaning too much on past results can get you in trouble, but rivalries and "mental holds" can be real things in a sport like basketball. If a team has won six straight in a series or 10 of the last 12, that isn't something to ignore.
Perhaps more important than anything when betting on NBA spreads is assessing team fatigue and how each team's schedule impacts them. Teams on long road trips, playing back-to-backs, or hitting the floor for the third time in four or five days can suffer immensely from mental and physical fatigue.
On top of that, it's always useful to take a look at a team's against the spread data, as well as straight-up results and home vs. away splits.
Lastly, don't overlook the eye test.
This applies to the matchup at hand, in addition to the pricing by whatever NBA sportsbook you're betting at. If you can quickly assess a matchup and a team is favored by -10 and shouldn't be, the bet could be as simple as that.
Of course, before putting any of this into play, be sure to go NBA lines shopping at your most trustworthy NBA betting websites. The more sites you can look at, the better prices you'll find.
This should lead to maximum value and an easier, safer bet.
Nail Massive NBA Underdogs
Everything we just touched on can and should be applied to your search for that huge NBA upset pick. Betting strictly on NBA underdogs probably isn't the best idea just because it can backfire horribly, but sometimes there are very sneaky spots to target insane value.
When looking to bet on NBA upsets, there are five huge factors to consider.
Price
Matchup
Schedule
Fatigue
Injuries
NBA betting odds are always going to dictate what you do to some extent. Be sure to shop around just like with any wager and work your way down from there.
Of course, be sure to dissect the matchup at hand so that you know how to view the prices for the game. Consider what major injuries are expected to have an impact, how tired players can be, and what their schedule has been like.
There is information online as far as which games are most likely to be "trap" games for every franchise, but you can do the digging pretty easily yourself. Basically, if a team has played numerous games in a short amount of time — and/or if they're coming off of a huge game or looking ahead to one — they could be physically or mentally ill-prepared.
Betting on NBA underdogs can be highly profitable, but it's not guaranteed to always be sustainable. It's best to pick your spots and try to refrain from always betting only on the major underdogs (+145 is a nice win, too).
Use Pace to Attack NBA Totals
Another popular way to bet on NBA games is to pick a side on game totals. The top NBA betting sites assign an overall total for points scored in the game, and bettors need to decide if it's too high or too low.
There are absolutely going to be instances where you'll just want to leave it alone and bet on something else, but totals can be fairly easy to exploit.
Here are some things to consider before betting on NBA totals.
Injuries/fatigue/schedule
Pace of play
Offensive efficiency
Defensive efficiency
Just like with most NBA wagers, be sure to do your research and know what big injuries to account for, as well as anything pertaining to player fatigue or schedule impact.
The next big thing to look for is team pace. Some teams rely on a slow, methodical offense, simply aren't great at scoring, and/or try to beat teams defensively. The slower the pace, the fewer possessions you have to work with.
If one team plays fast and the other doesn't, these offensive philosophies could cancel each other out. Teams can also change the way they play depending on matchups and whether they're at home or on the road.
If in search of a tiebreaker, home teams tend to dictate the pace — at least initially.
Offensive and defensive efficiency are also very important to note, and you can add in shooting percentages, both inside and from long range. The point is to build a strong case that one or both teams are going to struggle to score or dramatically slow the game down, or both teams can contribute to a very explosive shootout.
The point spread is often used to figure this out, too. If the total is high but the spread is also high, there is a risk of a blowout. The over would then be at risk of not delivering.
Ideally, betting on the over has both teams offering average or above average paces and capable, efficient offenses. If you can have one or both teams playing average-to-poor defense, that only helps.
It works the other way for the under, while pricing can be crucial no matter what the case is for either team. That's where the eye test and hunting for elite NBA betting value once again come into play.
Take Advantage of Live NBA Betting
Lastly, consider trying live sports betting. This isn't just about hedging previous bets, either (although it's okay to do that a little bit).
Rather, betting on the NBA live is more about taking advantage of game momentum and line movement. If the Warriors open a game as 10-point favorites but are down by five at the break, their game line will almost certainly dip.
Perhaps now they're no longer favored to win the game, or at a minimum, that 10-point spread shrinks drastically. In-game injuries, team adjustments, and player performance can play into things swinging back the other way, while anyone who watches the NBA knows how much basketball can go back and forth.
Betting on the NBA is a roller coaster ride in general. Live NBA betting simply allows bettors to exploit it.
One great NBA betting strategy to use with live NBA betting is noting how teams perform in the third and fourth quarters. Whether it be coaching adjustments, lineup changes, or just an overall team philosophy, some teams come out red hot to start second halves, and others tend to cave.
That's just one sliver of information you can use to bet live on the NBA and hopefully do so successfully. More than anything, though, NBA live betting allows you to keep the game exciting (and potentially profitable) from start to finish.
Just be sure to research the very best live sports betting websites before placing your bet.
Where to Bet on the NBA
As you can see, there is a lot to soak up in the NBA betting world. Your options for betting on the NBA know no bounds, as you can wager on players and teams all year long or even bet on the games as they go.
Of course, this all circles back to what I opened with, and that's first finding the best value at the most reputable basketball betting websites.
Finding which site is the best for you as an individual is a process you personally need to take on because every site can be different as far as bonuses, promotions, customer service, and payment methods go.
Ideally, though, you can find a handful of NBA sportsbooks that package most of that criteria and are also safe to play at.
For a short list you can trust, here are some great NBA betting sites to consider.
I won't waste your time running through these websites to tell you where to bet, but all of these NBA betting sites check off the major boxes. Those would be safe, reputable, and elite in terms of pricing and promotions being offered.
I don't think the point is to ever pick just one site to bet on the NBA, though. NBA betting is so volatile by nature that you will always want to keep your options open. That applies to wagers offered but also to pricing.
Hopefully, this post helps point you in the right direction in terms of where to bet on basketball and which wagers to attack. For more NBA betting odds, insight, and advice, hit up our NBA betting guide.
September
Casino of the Month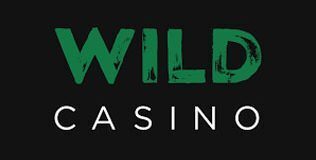 Welcome Bonus
250% up to $5,000