2017 FIBA EuroBasket Early Odds and Predictions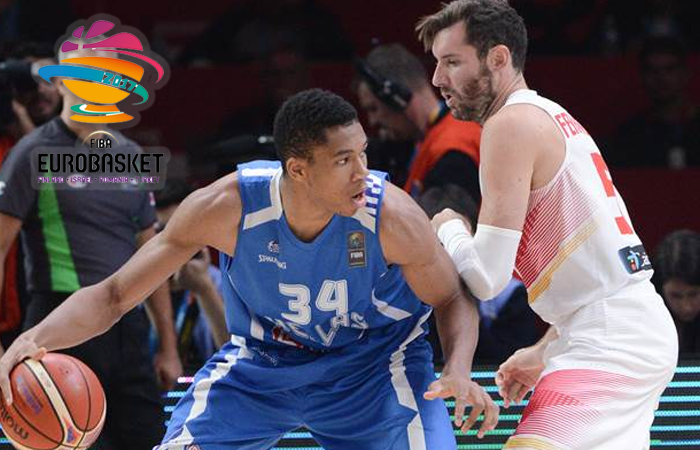 Don't feel like waiting until the start of next NBA season in October to place your next bet on professional basketball? Fortunately, you don't have to.
FIBA EuroBasket, also known as the European basketball championships, returns to entertain us this summer (August 31-September 17). The tournament has allowed active NBA players to participate since 1991, making it a true professional level competition.
There's much more on the line than simple bragging rights in Europe. EuroBasket has always doubled as a qualifying tournament for either the Summer Olympic Games or the FIBA Basketball World Cup.
Now that EuroBasket has switched from a bi-annual format (every 2 years) to once every 4 years, it will strictly serve as an Olympic qualifier.
The 2017 tournament will be hosted by 4 different countries: Israel, Romania, Finland and Turkey. Only the group stage will be split up across 4 nations, however. Once the tournament reaches the knockout rounds, all games will be contested at the Sinan Erdem Dome in Istanbul, Turkey. With crowd support such a big part of European basketball, the 16,000-seat stadium could provide the Turks with a significant advantage later in the tournament.
Teams are divided into 4 pools, with the top 4 finishers in each advancing to the playoff stage. Here's a look at the groupings:
Group A
Poland
Greece
France
Finland
Iceland
Slovenia
Group B
Ukraine
Israel
Lithuania
Georgia
Italy
Germany
Group C
Croatia
Czech Republic
Spain
Montenegro
Romania
Hungary
Group D
Great Britain
Russia
Serbia
Latvia
Turkey
Belgium
2017 FIBA EuroBasket Championship Odds
The 2 most dominant countries in tournament history no longer exist. The Soviet Union won 8 consecutive EuroBasket titles from 1957-71 and claimed gold in 14 of 20 tournaments at one point, but Russia has managed just 1 gold since the USSR was dissolved in 1991. Yugoslavia, which won 5 of the 10 EuroBaskets from 1973-1991 and claimed 8 titles all-time, became defunct in 2006.
The absence of those countries has opened the door for greater parity in the tournament. You could argue that Spain is the current dynasty (having won 3 of the last 4 competitions while playing for a medal in 9 straight tournaments), but France has won gold, silver and bronze in the past 3 EuroBaskets, Lithuania has earned silver in each of the last 2 tournaments, and 7 different countries have hoisted the trophy over the last 9 events.
Here's a look at odds for all 24 teams in this year's tournament, as posted at BetOnline.
Spain: +150
Serbia: +400
France: +500
Greece: +800
Lithuania: +1000
Turkey: +1400
Croatia: +1600
Italy: +1800
Slovenia: +2500
Latvia: +5000
Montenegro: +5000
Russia: +6600
Germany: +6600
Israel: +10000
Czech Republic: +10000
Finland: +15000
Poland: +15000
Belgium: +20000
Georgia: +20000
Ukraine: +25000
Great Britain: +25000
Iceland: +25000
Hungary: +33000
Romania: +50000
Four Favorites to Watch
Spain
Though 5 countries pay less than +1000 to win FIBA EuroBasket 2017, Spain is the only nation paying less than +400. That's hardly a surprise, given the Spaniards' recent success, and their hopes were bolstered in June with the announcement that Pau Gasol will participate in this year's tournament.
Gasol is no longer the NBA player he used to be (averaging just 12.4 points per game last year in limited minutes for the Spurs), but he's still a dominant big man in the international game. Gasol was the MVP of EuroBasket 2015, and he brings tons of veteran experience to a Spanish squad that could also feature his brother Marc (who missed both EuroBasket 2015 and the 2016 Olympics), EuroBasket 2011 MVP and 5-time Olympian Juan Carlos Navarro, Ricky Rubio, Serge Ibaka, Nikola Mirotic and Real Madrid star guard Sergio Llull.
Spain should have no problem winning the easiest group in the tournament, but I do have some concerns about how the age of their stars (Pau Gasol is 36 and Navarro is 37) could affect them in the knockout stage. They will also be without several key pieces from their past success in Jose Calderon, Rudy Fernandez and Felipe Reyes.
Serbia
The Serbs' EuroBasket title chances took a hit in early July when Denver Nuggets star Nikola Jokic was officially ruled out for the tournament. The 22-year-old Jokic, who chose to skip EuroBasket in order to focus his summer on personal development, is the second of 3 NBA players from Serbia who won't be available, along with injured Timberwolves forward Nemanja Bjelica.
Fortunately for Serbia, they still have plenty of the international talent that helped them win Olympic silver at Rio 2016, including captain Milos Teodosic. They've also got Pistons big man Boban Marjanovic to fill the void at center left by the absence of Jokic.
Though Serbia has done well at other major international events recently, including a silver at FIBA Basketball World Cup 2014, the country hasn't won a medal at EuroBasket since 2009. That could be the motivation this team needs to push itself over the top.
France
This will be a much different-looking French team than the one we've seen in recent years. All-time EuroBasket scoring leader Tony Parker is gone, Rudy Gobert and Nicolas Batum have made themselves unavailable, and only 6 players are back from the squad that was eliminated in the quarter-finals of last year's Olympics.
However, French coach Vincent Collet is embracing the change ("We have an opportunity to start a new adventure with a lot of interesting talent," he told reporters) and he's got a lot to work with. That includes 35-year-old Boris Diaw, who can bring a nice veteran presence to a roster full of youngsters.
Led by Magic shooting guard Evan Fournier, there are also tons of dynamic, talented ball-handlers in the backcourt to soften the loss of Parker. But Collet is focusing more on defense, something that the French lacked in Rio, and believes his team will have a defensive "specialist" in every position.
Greece
International basketball is all about versatility, and the Greeks might have the most versatile player in the tournament in Bucks budding superstar Giannis Antetokounmpo. Whether it's dunking or blocking shots in the paint, or controlling the ball and draining three-pointers from the perimeter, the Greek Freak could be the most dominant player at EuroBasket 2017.
Greece has another ace up its sleeve: the return of veteran coach Kostas Missas. Long known as arguably his country's top basketball expert and a former senior national team player himself, Missas' experience could shine through in set plays out of timeouts and make a difference at the end of games.
Unfortunately for Greece, they appear to be in the toughest group. Having to beat out France and Slovenia (ranked 9th on BetOnline's title odds) for first in Group A may lead to a tough quarter-final matchup.
Dangerous Darkhorses
Turkey
The last time Turkey hosted this tournament, the Turks won their first-ever EuroBasket medal, reaching the 2001 final before falling 78-69 to powerhouse Yugoslavia and settling for silver. Home court advantage means something to Turkey ("Turkey are always 30 per cent better at home", said Serbia coach Aleksander Djordjevic) and that could make them a very dangerous darkhorse in this tournament.
They're the second-rated team in their group, according to the odds, so you have to like Turkey's chances of getting to the knockout round. Once they get there, the crowd may be enough to push the Turks to at least the semifinals, where you can either let it ride at +1400 or hedge off with bets on their opponent to guarantee yourself a profit.
Croatia
The Croats have something else that's dangerous in international competition and sports in general: momentum.
Croatia surprised many last year by winning the FIBA Olympic Qualifying Tournament in Turin, then advancing as far as France did in the Olympics, reaching the quarter-finals. Now, with basketball excitement in their country as high as it's been in a long time, they've recalled veteran sharpshooter Marko Popovic, who provides the point guard depth they were lacking in Rio.
Marko Tomas and Damjan Rudez are also former national teamers who wanted back on the team this year after the 2016 success. This veteran firepower could make Croatia surprisingly dangerous at EuroBasket.
2017 FIBA EuroBasket Betting Predictions
If I didn't make it obvious enough earlier, I don't see any value on Spain in this tournament. The biggest reason the Spanish are such a big favorite over the rest of the field is because of their recent history, not so much an accurate reflection of what they're bringing to this year's competition.
To me, betting on Spain because of what it's done at the last few tournaments is like paying an aging NBA star based on how many points he scored when he was in his prime. You're going to pay more than you should, and you'll probably be disappointed with the results.
From all accounts I've read, this is expected to be one of the more wide-open EuroBasket championships in quite some time. So I'm going with a couple of picks at longer odds, believing they've got a chance to win it all but also having the expectation that they at least get far enough in the tournament for me to hedge off them at some point to lock in a profit.
I love the +1000 value on Greece with Giannis Antetokounmpo and 7 other players that return from last year's FIBA Olympic Qualifying Tournament. They have a nice mix between the young Giannis and veterans like Ioannis Bourousi and Giorgis Printezis. Their group is tough, but France could struggle a bit early and if Greece can finish atop the pool, the format sets up well for a trip to the semifinals at the least.
And I just can't shake this feeling that Turkey is dangerous because of home court. Just watch some footage of international basketball in Europe to see what I'm talking about. The noise and passion that basketball crowds bring in Europe rivals what you see in soccer, and it can be enough to rattle opponents or intimidate referees. At +1400 odds, I'm riding Turkey to win its second-ever EuroBasket medal, and maybe this time it will be a golden one.
September
Casino of the Month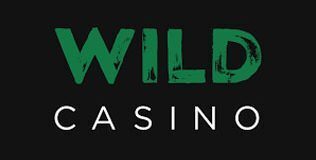 Welcome Bonus
250% up to $5,000