How and Where to Bet on the Copa America
The Copa America is the oldest international soccer tournament. Many believe it to also be the most entertaining.
Originally for South American national teams only, teams from North America and Asia now take part. The tournament always features some of the most technically gifted players on the planet.
Watching the games is a must for every fan, purely for the spectacle. There are also plenty of opportunities to make money by betting on Copa America.
This Copa America betting guide includes recommended online betting sites, information about the latest edition, tips that can help you win money, and key stats from Copa America's history.
Best Copa America Betting Sites
Rank
Betting Site
Exclusive Bonus
Get Started

#1

BetOnline Sports

60% Up To

$1,000

Visit Site

Visit Site

#2

Bovada Sports

50% Up To

$250

Visit Site

Visit Site

#3

BetUS

125% Up To

$2,500

Visit Site

Visit Site

#4

Everygame

100% Up To

$500

Visit Site

Visit Site

#5

MyBookie

100% Up To

$1,000

Visit Site

Visit Site
If you are looking for the best sites to bet on the Copa America online, look no further than the sportsbooks above. They all work under a legitimate license for real money online gambling and protect their customers via the latest security measures.
These top Copa America betting sites offer excellent soccer odds and plenty of betting markets. You'll find futures, props, and bets for each individual match in the competition.
There are bonuses available to bet on Copa America, along with other attractive promotions.
It's easy to see why these are among the very best soccer gambling sites, especially when you add in the other perks. They include fast payments, mobile betting via apps or mobile websites, and more.
You can read more about online sports betting sites and apps, how we assess them, and how to bet online on the following pages.
The 2021 Copa America
The initial plan was for Copa America to run in 2020, but the health crisis that hit the world changed that. The tournament is now scheduled to take place in 2021 instead.
Argentina and Colombia will host Copa America 2021. It's the first time that there has been more than one host since 1983.
Twelve teams will fight for the title between June 12th and July 10th. A new format will be introduced after the COMNEBOL association was split into a North and South Zone. Each of them features five countries from South America that will be in the same group and that's something to consider when betting on Copa America 2021.
Australia and Qatar were invited to join the competition. The draw decided where each of them would be distributed, and here are the two final groups for Copa America 2021.
| | |
| --- | --- |
| Group A (South Zone) | Group B (North Zone) |
| Argentina | Colombia |
| Australia | Brazil |
| Bolivia | Qatar |
| Uruguay | Venezuela |
| Chile | Ecuador |
| Paraguay | Peru |
The first four teams from each group progress to knockouts and play in the single-bracket elimination until the winner is determined.
You can learn more about the complete Copa America 2021 schedule and the dates from the tournament's official website.
Copa America 2021 Winner Odds
The early betting odds for the winner of the 2021 Copa America favor Brazil and Argentina. That's hardly a surprise.
The local superpowers have the deepest and most talented squads on the continent. And yet, the likes of Colombia, Uruguay, and Chile can certainly compete with them.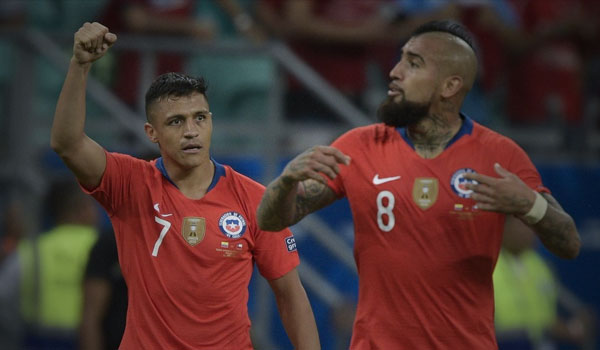 The latter two countries rely on aging stars that will be eager to push for one last time and lead their nations to glory. You should not underestimate them if you bet on the Copa America winner because experience matters at this level.
You can read more detailed analysis of the early Copa America odds in our initial 2021 Copa America betting preview.
Copa America 2021 Predictions and Picks
It's a little early to be making solid predictions for gambling on Copa America 2021 at this point. We don't have enough clarity about the physical condition and the form of most players. We also have no clue if there will be fans in attendance, and that can make a crucial difference.
Keep an eye on our soccer blog, though, as we'll be keeping track of things between now and the start of the tournament. You can expect to see all kinds of content added, with plenty of insight and analysis into Copa America 2021 betting. This will include our predictions when the time is right.
Once the tournament is underway, we'll also be adding picks for every individual game. You'll find those in our soccer betting picks section.
General Tips for Betting on Copa America
It's time to move on to our tips for betting on Copa America. Before we move on to advice that can improve your chances to win money by exploring specific markets and stages of the competition, let's talk about some principles that apply to Copa America wagering in general.
We recommend that you also read our sports betting tips for beginners if you're just entering the world of sports gambling for real money.
Don't Underestimate Any Team
Brazil and Argentina have been producing world-class players for the top European leagues for decades now. One would assume that the two powerhouses should dominate Copa America based on the talent at their disposal, but that hasn't been completely true.
While they are always among the leading favorites with Copa America betting sites and apps, the rest of the continent is fighting hard to compete. You'll see that when we cover the tournament's history later on.
Always consider just how much passion the teams have when betting on Copa America games. Soccer is a religion in most of the nations that take part, which makes the players desperate to perform well.
Don't underestimate the smaller South American countries or you will likely regret it. There are never any guarantees that the biggest teams with the biggest stars will win.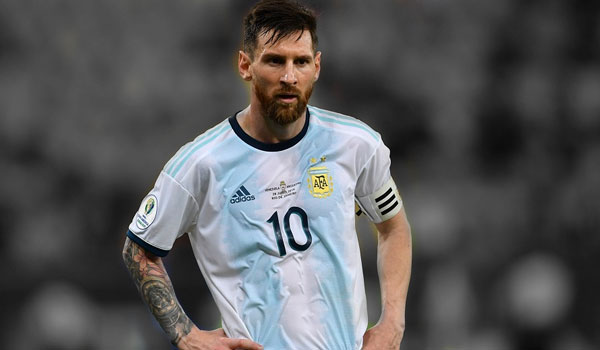 The Invited Teams Rarely Perform Well
Copa America is unique in comparison to similar competitions, because COMNEBOL invites countries outside of the region to join every time. Mexico managed to leave a notable mark throughout the years, but that's pretty much it.
No team outside of COMNEBOL has managed to lift the trophy and that's something to consider when you place your bets on the Copa America winner.
It's also worth bearing in mind when betting on individual games. Most "foreign" teams fail to compete with the strong South American sides and some even serve as the punching bag of the tournament.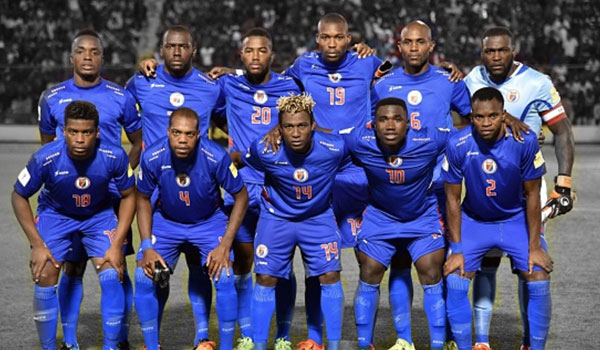 Fatigue Plays a Huge Role
Another very important factor is related to the players that are involved in the best European leagues. They play at the highest soccer level which helps them improve and fulfill their potential.
On the other hand, they often join their national teams depleted after a tiring season with their clubs. Just imagine playing 50-60 games against top competition throughout the campaign and then going to Copa America.
Some of the biggest stars are often not at their peak physical condition as a result and you should be aware of that when you bet on Copa America.
Consider The Home Advantage
We already mentioned how passionate the fans are and that's why you should always include the home advantage in your Copa America betting analysis.
Let's take a look at the last ten Copa America winners to further illustrate this point.
| | | |
| --- | --- | --- |
| Year | Host | Winner |
| 2019 | Brazil | Brazil |
| 2016 | USA | Chile |
| 2015 | Chile | Chile |
| 2011 | Argentina | Uruguay |
| 2007 | Venezuela | Brazil |
| 2004 | Peru | Brazil |
| 2001 | Colombia | Colombia |
| 1999 | Paraguay | Brazil |
| 1997 | Bolivia | Brazil |
| 1995 | Uruguay | Uruguay |
The title was won by the host nation four out of ten times. The only host team to be favorite that didn't capitalize was Argentina in 2011. While home advantage is obviously no guarantee of winning, it's clearly a significant benefit.
Advanced Copa America Betting Tips
With the more general Copa America betting tips out of the way, it's time to focus on the different stages of the competition.
The group phase and the knockouts both feature plenty of good opportunities to make some money at the top Copa America betting sites. You should know how to approach them.
Be Careful with the Early Games
You should always be careful when betting on Copa America games in the first round. You could spend a ton of time researching the teams, looking at friendlies, and evaluating how strong they are.
But the specifics of international soccer suggest that it could be hard to get a good grip of what's going on. The players don't have too much time to train and prepare together, so you don't know if they'll click until the tournament starts.
Be careful with the first matches and keep your wagers small. Observe patiently in order to understand the condition of each team at the start of Copa America.
The Top Teams Tend to Peak Later
Copa America includes a number of matches in a short span and fatigue plays a role, especially for countries who rely mostly on players from the top European leagues. The favorites can usually afford to take it easy in the earlier stages and preserve some energy.
The format allows them to take a wrong step or two and still progress to the next stage. That's something you should account for when betting on Copa America with real money.
The underdogs try hard right from the start, because they simply have to if they want to progress. This means there's often value in backing an upset.
The Last Group Round Has Plenty of Factors in Play
By the time we reach the last round in the group stages, every team is in a different situation. Here are several examples.
Some teams don't have a chance to progress
Some teams have secured the top spot in the group
Some teams need a win to progress
Certain teams have the luxury to "pick" their next opponent or at least avoid specific countries
That last part is crucial because it could lead to some strange results. Here's a hypothetical example.
Let's say that Brazil has made some mistakes and can't finish at the top of Group B. Argentina could finish first or second in Group A, which gives them a decision to make.
The team could decide to rest some players and take it easy, as a loss would mean they avoid Brazil. If they push hard to win the last match, they'd risk facing the other powerhouse on the continent. It's hard to expect Argentina to play at its best under such circumstances.
You should always include the different scenarios in your preparation because the last round is rarely decided by who is better in a vacuum.
Betting on the Copa America Knockouts
Once the group stage is done, we enter the most exciting part of Copa America. The best teams left in the competition face each other in the knockouts and there's no room for error.
That raises the pressure significantly and we see a more conservative approach by most teams. Seven of the last twenty-one Copa America knockouts (excluding third-place playoffs) have ended in a goalless draw.
Many others saw a single goal and that's definitely something to consider for your Copa America bets. The fear of going out is often stronger than the desire to attack, especially when it comes to the lesser favored teams that made it to this stage.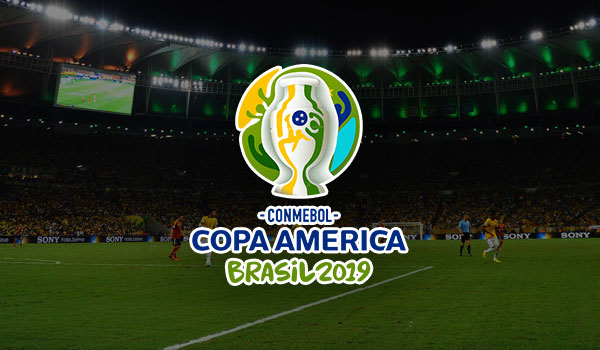 Copa America Format, History, and Records
If you are going to bet on Copa America for money, it's good to know more about the history of the competition and explore some important stats.
Here's what you need to know.
History of the Copa America
Copa America is the oldest intercontinental competition in the history of soccer. It all started in 1916 when Argentina held a tournament that would feature the host nation, Brazil, Chile, and Uruguay.
The event was called Campeonato Sudamericano de Football (South American Soccer Championship), and it was organized as part of the celebrations in honor of Argentina's 100th independence anniversary.
The tournament was a huge success, and the countries that took part founded CONMEBOL in the same year.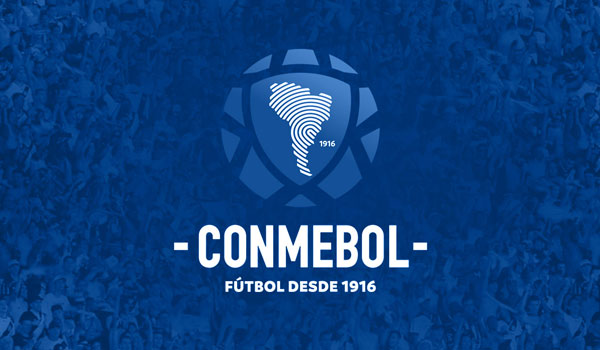 The competition became an annual event at the start, and more nations from South America slowly joined the ranks.
After World War II, the schedule of the tournament changed. The Campeonato Sudamericano was now played once every four years, similarly to the FIFA World Cup. Some of the countries on the continent were indifferent to the competition, and there was chaos in the 1950s and 1960s.
There was even a pause of eight years before 1975, when the tournament was restarted and officially renamed to Copa America. The games were played in various different countries, and there was no single host nation.
CONMEBOL decided to bring some order and changed the format in 1986. It was decided that the tournament would take place in one country, and the title would be contested by all members of the association.
Furthermore, the tournament would take place every two years, and the countries will rotate to host it in alphabetical order.
The interval between the different editions of Copa America changed a couple of times since, but it currently is held once every four years, similar to the FIFA World Cup and the UEFA Championship.
Copa America Stats and Records
You might expect to see Brazil or Argentina at the top of the Copa America standings when it comes to titles, but Uruguay is actually the most successful country in the competition's history.
| | |
| --- | --- |
| Country | Titles |
| Uruguay | 15 |
| Argentina | 14 |
| Brazil | 9 |
| Paraguay | 2 |
| Chile | 2 |
| Peru | 2 |
| Colombia | 1 |
| Bolivia | 1 |
Only Venezuela and Ecuador have yet to win a Copa America trophy out of the South American teams. In fact, the two nations have yet to reach the semifinals of the tournament.
There's an argument that Argentina has been the best team in Copa America based on all matches played. Here's are the point-per-game rankings.
| | | | | | | | |
| --- | --- | --- | --- | --- | --- | --- | --- |
| Country | Matches | Wins | Draws | Losses | Goals scored | Goal conceded | Points per game |
| Argentina | 195 | 122 | 40 | 33 | 462 | 179 | 2.08 |
| Brazil | 184 | 103 | 37 | 44 | 418 | 201 | 1.88 |
| Uruguay | 201 | 110 | 36 | 55 | 406 | 220 | 1.82 |
| Honduras | 6 | 3 | 1 | 2 | 7 | 5 | 1.67 |
| Mexico | 48 | 19 | 13 | 16 | 66 | 62 | 1.46 |
| Colombia | 117 | 47 | 22 | 48 | 135 | 184 | 1.39 |
| Paraguay | 172 | 62 | 42 | 68 | 256 | 297 | 1.33 |
| Peru | 154 | 56 | 37 | 61 | 220 | 241 | 1.33 |
| Chile | 183 | 66 | 31 | 86 | 288 | 311 | 1.25 |
| Costa Rica | 17 | 5 | 3 | 9 | 17 | 31 | 1.06 |
| Panama | 3 | 1 | 0 | 2 | 4 | 10 | 1 |
| United States | 18 | 5 | 2 | 11 | 18 | 29 | 0.94 |
| Bolivia | 115 | 20 | 26 | 69 | 106 | 288 | 0.75 |
| Ecuador | 121 | 16 | 23 | 82 | 129 | 318 | 0.59 |
| Venezuela | 66 | 8 | 15 | 43 | 50 | 174 | 0.59 |
| Japan | 6 | 0 | 3 | 3 | 6 | 15 | 0.5 |
| Qatar | 3 | 0 | 1 | 2 | 2 | 5 | 0.33 |
| Jamaica | 6 | 0 | 0 | 6 | 0 | 9 | 0 |
| Haiti | 3 | 0 | 0 | 3 | 1 | 12 | 0 |
There's an obvious Big Three on the continent that includes Brazil, Argentina, and Uruguay. It's interesting to note that Mexico is always a strong contender, so if you see the country invited, make sure to take it seriously with your Copa America wagers.
Most of the other teams from outside the continent have struggled badly. Here's how they did in the past five Copa America editions.
Year
Invited teams
Stage of elimination
2019
Qatar
Japan
Group stage
Group stage
2016
Costa Rica
USA
Haiti
Mexico
Jamaica
Panama
Group stage
Semifinals
Group stage
Quarterfinals
Group stage
Group stage
2015
Mexico
Jamaica
Group stage
Group stage
2011
Costa Rica
Mexico
Group stage
Group stage
2007
Mexico
USA
Semifinals
Group stage
As you can see, only Mexico (twice) and the USA managed a strong run in the tournament. The latter did that when hosting the 2016 Copa America, so the home advantage was a big factor for the success.
More Useful Soccer Betting Advice
We hope that our Copa America betting guide was useful to you and can help you build a successful gambling strategy for the tournament.
If you do decide to go ahead and bet on the tournament, remember to use the top Copa America betting sites. The online sportsbooks and betting apps we recommend are all great for real money betting online. We suggest joining at least a couple of them.
We also suggest that you read some of our other advice for betting on soccer. The soccer betting section of our site is full of expert tips and strategy that can improve your chances of winning money.
We also have pages dedicated to several other major soccer competitions, so feel free to check them out for even more betting tips.
July
Sportsbook of the Month

Sign up Bonus
60% Up To $1,000
READ REVIEW
Visit Site
X