Super Jackpot Party Slots
Since entering the casino gaming industry in the 1990s, WMS has produced a number of hit slot machines. Super Jackpot Party, a 5 reel, 20 pay line game, is one of their earliest slots successes.
These days, Super Jackpot Party looks like just another slot machine because its graphics aren't too appealing. But there's more to this game than what meets the eye, especially in terms offeatures.
What are these features? And does Super Jackpot Party have any place in today's slots world?
Find out as we cover this game's symbols, graphics, bonus round, betting options, and discuss a sequel called Jackpot Block Party.
Overview
Super Jackpot Party is literally a party, complete with balloons, disco balls, party horns, presents, punch, and solo cups. The party aspect is further sold with festive music that plays everytime you spin the reels.
If this doesn't already put you in a good mood, then perhaps the animations will. Animations include: balloons bobbing around, the disco ball spinning, dollar signs spilling out of the presents,and the party horn shooting out.
The background also plays into the fun filled theme, with multi colored circles all over, and multi colored letters spelling out Super Jackpot Party at the top.
If we stopped the review here, this would seem like a must play game. But the big downside is the graphics, which don't compare to many modern slots.
It seems unfair to pit Super Jackpot Party against the stellar 3D slots of today. But if you see Super Jackpot Slots next to the latest superhero game, you'll probably choose the latter basedon looks alone.
This isn't to say that Super Jackpot Party doesn't have good qualities, though, because the bonus feature is very detailed for an older slot machine.
Super Jackpot Party Pay Table and Graphics
Super Jackpot Party offers the following symbols and payouts:
Disco Ball Wild

The disco ball only appears on reels 2 5, substituting for everything except Feature 1 and Feature 2. This wild symbol offers no payouts on its own.

Super Jackpot Party Icon

The Super Jackpot Party symbol pays 5,000 credits for 5 symbols, 500 for 4, 100 for 3, and 10 for 2.

Multi Colored 7

The first of three 7s in this game, the multi colored version pays you 1,000 credits for 5 symbols, 300 for 4, and 50 for 3.

Green 7

The green 7 pays 500 credits for 5 symbols, 100 for 4, and 30 for 3.

Purple 7

This 7 pays 400 credits for 5 symbols, 80 for 4, and 20 for 3.

Present

In addition to shooting dollar signs out, the present pays 200 credits for 5 symbols, 40 for 4, and 15 for 3.

Balloons

These three balloons, which all feature dollar signs on them, pay 150 credits for 5 symbols, 30 for 4, and 10 for 3.

Punch

Complete with mixed fruit, this orange punch pays 100 credits for 5 symbols, 20 for 4, and 5 for 3.

Solo Cups

These two solo cups look exactly like what you'd play beer pong with. They pay 80 credits for 5 symbols, 15 for 4, and 5 for 3.

Mixed 7s

While 7s offer higher payouts when they're the same color in a pay line, they also offer payouts when mixed. You get 60 credits for 5 mixed 7s, 15 for 4, and 5 for 3.
Symbol Graphics
Earlier we touched on the overall graphics, saying that they're outdated compared to modern 5 reel slots. We don't have anything better to say when focusing on the symbols.
The symbol graphics are grainy and don't immediately inspire you to play. You can still tell what every symbol represents, but this speaks to their simplicity rather than good design.
The symbol graphics aren't so bad that you should completely avoid Super Jackpot Party. But they don't add anything to this game either.
Super Jackpot Party Bonus Features
Despite its older appearance, Super Jackpot Party offers a couple of nice bonus features. Here's a closer look at each bonus:

Jackpot Party
When you get a combination of Feature 1 and Feature 2 symbols on reels 1, 3, and 5, you trigger the Jackpot Party bonus.
This brings up a second screen where a party is happening in the middle, and dozens of presents line the outside. As for the party scene, you see five people laughing and talking in aliving room, while Gloria Estefan's Turn the Beat Around plays.
You select presents to earn credits, and the bonus round ends when you pick the Pooper symbol, which can be a green alien, cop, or your boss. All the partygoers freeze, the Pooper says aline, and everybody runs off.
The bonus isn't over yet, though, because you get to choose a party favor to earn one more prize. Four of the party favors are credit prizes, while one favor is a Party Saver that allowsyou to keep selecting presents.

Jackpot Party Multiplier
If you select a multiplier during the Jackpot Party, your credit payouts will be multiplied on your next 1 3 selections. Multipliers range from 2x to 10x, and as long as your multiplier isactive, a Pooper can't ruin your party.

Jackpot Party Dance Feature
If you find the Dance Feature during the party, a man starts dancing in the middle screen. The more he dances, the large your bonus prize will be.

Whack A Pooper
This is just like whack a mole, except the Pooper takes the mole's place. Every time that you whack the Pooper, you'll earn a payout.
Betting Options
Unlike many other WMS slots that we've played, Super Jackpot Party allows you to adjust pay lines from 1 20. You can also adjust the coin size from $0.01 to $5.00.
This makes for a minimum bet of $0.01 per spin and a max wager of $100.00.
Classic and QuickBet Panels
Many WMS games offer a helpful feature where you can switch between Classic and QuickBet Panels by clicking the C or QB in the lower left hand corner.
The Classic Panel features plus and minus arrows that allow you to adjust the coin denomination by one cent increments.
The big advantage to this is that you have more control over how much money you bet.
The downside is that it takes a while to go from low to high bets.
The QuickBet Panel makes the process faster because you can use a sliding bar to move through larger total bet amounts. The space between bets grows larger as you move up the betting range.
Here are examples of this: bets from $0.20 to $2.00 increase in $0.20 increments. And bets from $60.00 to $100.00 increase in $10 increments.
The QuickBet Panel is better from a convenience perspective, but it also gives you far less control over your bet size in the higher ranges.
Other Options and RTP
Super Jackpot Party allows you to preset conditions for when you'll stop playing.
These conditions include: stop playing when you've played X number of games, when X number of minutes have passed, when your balance increases by X, when your balance decreases by X, when anysingle win meets X, and when any big win is awarded.
Other options include the ability to turn sound on / off, and being able to auto spin the reels for 50 spins. You can shut auto spin off at any time by clicking the button again.
Return to Player Percentage:
Return to player, known as RTP, for Super Jackpot Party is 96.01%, which is average for an online slot.
This feels like a higher paying slot, though, because the volatility is low. Super Jackpot Party doesn't feature any enormous payouts or multipliers, which means that you'll win more frequentlythan with other slots.
Comparison to Jackpot Block Party
Fueled by the success of the first game, WMS launched a sequel called Jackpot Block Party. The concept is the same since the theme is another big party.
But there are a few notable changes between Super Jackpot Party and Jackpot Block Party, beginning with 30 pay lines in the sequel. You can see some of the other differences below.
Better Graphics, Different Symbols
While Jackpot Block Party's graphics don't stand out in the industry, this game is a visual improvement over the original. The graphics are crisper and more colorful, while the background lookscleaner.
Jackpot Block Party brings back some of the same symbols from the original, including presents, 7s, and an icon. But you'll also see different symbols like a record player, new disco ball, lavalamp, Party Zone sign, chips and dip, and birthday cake.
New Bonuses
This game has new bonus features, including a Pick a Present feature that happens when you get 3 or more present scatter symbols anywhere on the reels. This allows you to pick one of the presentsand earn a prize.
You can unlock a Jackpot Party in this game too by getting Feature symbols in reels 1, 3, and 5.
This takes you to a second screen with four panes that are labeled with the following names: Player Party, Office Party, Costume Party, and VIP Party. You'll also hear KC & The Sunshine Band'sBoogie Shoes playing during this round.
Only the Player Party pane is active and filled with presents. You continue picking credit prizes until you either get a Plunger, Buzz Kill, or Pooper symbol.
The Plunger opens up the other three parties and allows you to select from more prizes. The Buzz Kill and Pooper symbols end the bonus and take you back to the main game.
We have to say that Super Jackpot Party has a better bonus round because you see the partygoers in the middle screen, and it features more animations. But the Jackpot Block Party bonus is stillgood when compared to any other slot.
Different Betting Options
Jackpot Block Party only allows you to change your coin denomination from $0.01 to $2.00, which is less than the $5 max in Super Jackpot Party. This makes for a minimum bet of $0.01, and a maxwager of $60.00 when max coin size and all 30 pay lines are used.
The other options are still available, such as switching from Classic to QuickBet Panels, setting stopping limits, and turning the sound on/off.
We like the graphics better in Jackpot Block Party, but the bonus round better in Super Jackpot Party.
As for the other factors, they are a draw and we don't see one or the other game having an overall advantage. If you like one of these slots, you're probably going to like the other one.
Conclusion
First impressions can sometimes be deceiving with slots, and this is the case with Super Jackpot Party. When you first see this game, the graphics make it look like a below average game.
But once you start playing, you're treated to festive symbols, music, good betting options, and a detailed bonus round.
The bonus is far more detailed than you'd expect, with partygoers dancing in the middle screen, the ability to select from dozens of presents, and a chance to save yourself through the partyfavors.
You can even earn extra bonuses through this bonus, including the Dance Party and Whack A Pooper.
Our only problem with the bonus feature is that you won't earn it very often. We played 20 pay lines for several hundred spins before finally getting the bonus.
Our Thoughts:
Overall, the average player will enjoy Super Jackpot Party if they give it a try. This is especially the case if you can look past the subpar graphics in the early going. tent
September
Casino of the Month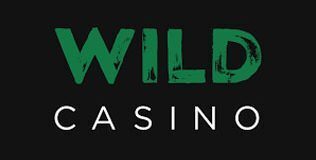 Welcome Bonus
250% up to $5,000