Renoir Riches Slot Machine
Renoir Riches is a 5 reel, 99 pay line slot machine that was developed by High 5 Games and is licensed by IGT.
This game is based on French painter Pierre Auguste Renoir, who lived from 1841 to 1919. Renoir became famous for being one of the leading developers of the Impressionist style.
Renoir's artistic talents were first discovered while working at a porcelain factory. His boss told his family that they should consider enrolling him in art school.
He studied at the distinguished Ecole des Beaux Arts and painted hangings for overseas merchants and designs on fans to pay tuition. He eventually studied under Charles Gleyre, who taught otherfuture Impressionist artists like Alfred Sisley, Claude Monet, and Frédéric Bazille.
Renoir later joined forces with these same painters to hold the first Impressionist exhibit in 1874. Critics weren't fond of the exhibit, but they thought that Renoir's paintings stood out incomparison to other artists.
After a few more exhibits, Renoir traveled to Algeria, Madrid, Florence, Palermo, Sicily, and Guernsey, English Channel, where he gained more inspiration for his work. The cliffs and shores ofGuernsey served as the site of one of Renoir's most famous paintings, Moulin Huet.
The Frenchman would go on to develop a number of other iconic Impressionist paintings. But seeing as how Renoir produced many famous paintings, High 5 can only include so many in their slotmachine.
Which ones did they choose?
Find out as we review this online slot machine and discuss its atmosphere, music, animations, pay table, graphics, and bonus features.
We'll also discuss how this game compares to a couple of High 5's other artist themed slots – an area where this company truly stands out above other slots developers.
Renoir Riches Slot Machines Overview
Tumbling Reels
This game features tumbling reels, where symbols from winning combinations disappear and are replaced by falling symbols from above.
Wins from the tumbling reels feature continue until no new wins can be formed.
Slots like this are exciting because your wins can pile up within the same spin. This, coupled with the 99 reels, ensures that you have a solid chance to win on any spin.
Atmosphere / Background
The background is a decorated piece of purple velvet. The background won't excite you while playing, but it blends well with the symbols.
A picture frame outlines the reels, which helps sell the artistic theme. Many of the symbols are also framed, although different types of frames are used to avoid having them look just like theoutline of the reels.
Music and Sound Effects
We don't like this game's music and sound effects because they don't match the theme.
First off, you hear a generic tune when you spin the reels that sounds like it could be from any slot machine.
Another problem is the sound effects during winning payouts, which consist of explosive sounds as the symbols disappear.
Animations
Much like the music, the animations fail to live up to this game's artistic theme.
Every winning combination that you form explodes into a flash of light. While this may add excitement to wins, it doesn't have anything to do with Renoir or his works.
Renoir Riches Pay Table and Graphics
Some of the High 5 slot machines that we've played have double symbols, which create unique pay tables.
Renoir Riches isn't one of these games, though, and it offers straightforward symbols and payouts, which you can see below:
2 Wild Symbols

There's a blue and green wild symbol in this game, and both substitute for all other symbols except the Free Games icon to form wins. The blue wild only appears on reels 1, 2, and 3, whilethe green wild appears on reels 2, 3, and 4.

Free Games Icon

Appearing only on reels 1, 2, and 3, the Free Games icon triggers the bonus when it lands 3 times within an active pay line. This differs from other online slots, where the bonus icon is ascatter symbol that can trigger free spins from anywhere on the reels.

RR Icon

The RR icon is the highest paying symbol, offering 1,000 credits for 5 symbols, 500 for 4, and 50 for 3.

Portrait of Charles and Georges

Created in 1882, this painting shows the sons of famous French art dealer Paul Durand Ruel. This symbol pays 1,000 credits for 5 symbols, 200 for 4, and 40 for 3.

Young Girl with Long Hair

We're not sure why High 5 used Young Girl with Long Hair because it's not one of Renoir's most notable paintings. This portrait offers 400 credits for 5 symbols, 100 for 4, and 25 for 3.

By The Seashore

Completed in 1883 and housed in New York's Metropolitan House of Art, By the Seashore shows a wealthy woman sitting on the shores of Guernsey. This symbol pays 300 credits for 5 symbols, 75for 4, and 20 for 3.

A

The A pays 100 credits for 5 symbols, 40 for 4, and 10 for 3.

K

This letter offers 100 credits for 5 symbols, 30 for 4, and 10 for 3.

Q

The Q delivers 75 credits for 5 symbols, 20 for 4, and 5 for 3.
Symbol Graphics
In order to create an authentic experience with this game, High 5 has included real paintings from the artist. Seen in the pay table above, these works include By the Seashore, Portrait ofCharles and Georges, and Young Girl with Long Hair.
High 5 did an excellent job of designing symbols that look exactly like the Impressionist artwork that they portray.
One problem we have with the symbols, though, is that there aren't many available. Besides the three paintings, all you'll see are wild and Free Games icons, the RR symbol, and three letters.
It would've been nice if High 5 included another painting or two, instead of relying on so many icons and letters.
Renoir Riches Slot Bonus Features
Beyond the tumbling reels, the only other special feature offered in Renoir Riches is free spins.
If you land 3 Free Games icons in an active pay line, you'll earn 1, 2, 3, or 4 free spins. The fact that you earn so few free games makes this a lame bonus, but the good news is that free spinsare triggered often.
When you trigger free spins, an alarm begins ringing before you're taken to another screen.
This screen features a gold colored background and a new picture frame. You'll also hear a tune that sounds like it would play on the title screen of a DVD.
The free spins run automatically, but you can stop them just by clicking off the browser where your game is playing. This differs from other High 5 games we've tried, where your free spins runcontinuously even if you want to take a break.
Unfortunately, you won't be able to earn any bonuses beyond these free spins. And considering that the free games don't offer any extra frills – like special wild symbols or multipliers – RenoirRiches is really weak in the bonus department.
Betting Options
You can play 1, 10, 25, 50, or 99 pay lines, and you can adjust your coin denomination from $0.01 to $10.00.
This creates a wide betting range where you can wager anywhere from $0.01 to $990.00 per spin. We doubt that anybody will reach the upper portion of this betting limit, but it's still nice thatRenoir Riches offers something for high and low rollers.
Once you set your betting preferences, you can use Auto play to automatically spin the reels for between 5 and 25 spins.
Other Options
This is another High 5 slot machine with a Replay option, where you can re watch the previous spin. Replay is nice if you get a big win and want to relive the moment and/or record it on yoursmartphone.
The only other options are basic things like turning the sound on/off and viewing the pay table and rules.
Win Frequency
It's hard to compare the win frequency of Renoir Riches to other slots because there aren't many games with 99 pay lines. But in comparison to Aristocrat's Wild Panda, which has 100 pay lines,Renoir Riches pays out far more often.
Many of our wins involved the wild symbol combining with letters or the By the Seashore painting. These symbols may not pay the most, but it's still nice to frequently get money back when you'replaying 99 pay lines.
The only complaint we have about the win frequency is how little you land any other symbols beyond the wild, letters, and By the Seashore.
We realize that the game can't offer high payouts all the time, but the low to high payout distribution is overly skewed towards low prizes.
Return to Player RTP
RTP for Renoir Riches is 94.9%, which is below average for an online slot.
This doesn't bode well for when you play 99 pay lines because, even at one cent per line, you're risking almost a dollar per spin.
If you have the bankroll, this game offers enough low payouts that you won't have to wait around for one big win to recoup losses. But we suggest that you cut back to 25 or 50 pay lines if$0.99 per spin is too much.
Game Rules
Most of Renoir Riches' rules fall in line with other 5 reel slot machines. The only notable difference is that the tumbling reels cause rule discrepancies from other slot machines.
You can see how the tumbling reels affect this game along with Renoir Riches' other rules below:
Symbols from winning combinations disappear, and symbols directly above them take their place. This effect continues until no new wins can be formed.
Every time that the reels tumble, combinations are evaluated and winning payouts are made accordingly.
Winning combinations must start on the leftmost reel and go right.
Stopping the reels early with the spin button has no effect on the outcome of the game.
Only the highest win on each active pay line is awarded.
Comparisons to Other Art Themed Slot Machines
Art themed slot machines are extremely rare in the gaming world, but it just so happens that High 5 has made other games based on famous artists.
That said, let's look at how Renoir Riches compares to a couple of other High 5 art slots in Secrets of Da Vinci and Michelangelo.
Michelangelo Slot Machines
This 5 reel, 99 pay line online slot machine revolves around Michelangelo di Lodovico Buonarroti Simoni, the Italian architect, painter, poet, and sculptor who lived from 1475 to 1564.
Michelangelo slot focuses on the sculpting aspect of his life, with symbols including David, Moses, and Leah. The fact that sculptures are used instead of paintings gives this game a nicecontrast from Renoir Riches' paintings.
The background is an ugly green color, while the reels are outlined by a thin picture frame. Overall, we like the aesthetics of Renoir Riches better.
Michelangelo offers tumbling reels and free spins just like Renoir Riches, so neither game has an advantage here.
If you're a fan of Michelangelo's sculpture work, then this game is worth a try. But we give Renoir Riches the advantage because it has a more pleasing background.
Secrets of Da Vinci Slot Machines
This 5 reel, 20 pay line online slot is based on the famed Italian inventor and painter Leonardo Da Vinci.
Living from 1452 to 1519, Da Vinci was a universal genius who was skilled in many different pursuits, including architecture, botany, cartography, engineering, literature, and mathematics.
But in this game, High 5 focuses on the painting side of Da Vinci's life.
Unfortunately, the only two paintings used as symbols include La Belle Ferronnière and Madonna of the Yarnwinder. But the good news is that High 5 includes a portrait of Da Vinci too, which issomething that we think Renoir Riches should've also done with the featured artist.
We like the music in this game, which offers mysterious tunes that match the Secrets of Da Vinci title. Da Vinci had such an unworldly knowledge of so many subjects that far fetched theoriessuggest he had a connection to an advanced alien race.
Secrets of Da Vinci offers a superior background to Renoir Riches, with an Italian city featured underneath the reels.
Given the good background graphics and music, we like Secrets of Da Vinci better than Renoir Riches, although both are quality games.
Conclusion
If you like art, then you're going to enjoy Renoir Riches thanks to the authentic paintings that are used as symbols. Even if you could care less about art, this game may have enough features tokeep you interested.
For starters, Renoir Riches features 99 pay lines and tumbling reels, which gives you an opportunity to form frequent payouts.
Another thing to like about this game is the high win frequency, which makes it worth paying 99 pay lines if you have the bankroll to do so.
We also appreciate how High 5 developed a slot about an artist who isn't as well known as Da Vinci or Michelangelo.
Things that we don't like about Renoir's Riches include the music, animations, and lack of big wins.
Neither the music nor animations match the theme and are more in tune with a generic slot machine.
As for the wins, you'll rarely see the high paying symbols form payouts.
We know that the game can't offer jackpots every few dozen spins due to the extra payouts that you'll get from the tumbling reels. But it would be nice if you could hit a large payout once in awhile, instead of a constant stream of low prizes.
Renoir Riches gives us mixed feelings due to its proportionate number of pros and cons. But this game is worth a few spins if you like art and / or slots that pay frequently.
September
Casino of the Month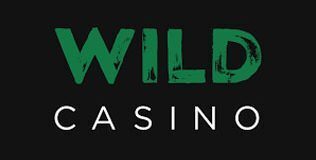 Welcome Bonus
250% up to $5,000