A Night Out Slot Machine Game
When it comes to funky slot game themes; no one does it better than Playtech. The game developer is always trying to test itself and push creativity limits all the time. The result of suchendeavors leads to slot games such as A Night Out.
A Night Out is classified as a video slot. The game carries the standard 5 reels across 20 paylines. From a visual and graphics perspective alone; this game certainly carries a certain vibe.Mostly cocktails, chugs of beer, beautiful and stylishly dressed women and sultry music kind of vibes.
The game has gained immense popularity since its release. This could have something to do with the fact that for the most part, not many people hate a night out.
Features
Game Type: Video Slots
Genre: Nightlife
Software: Playtech
Coin Size: min 0.01, max 2
Minimum Coins Per Line: 1
Maximum Coins Per Line: 20
Jackpot: 10000
Bonus Features: Yes
Progressive: No, unless enabled
Wild Symbol: Yes
Scatter Symbol: Yes
Autoplay: Yes
Multiplier: Yes
Free Spins: Yes
Bonus Rounds and Payouts
Free Spins – It has been established and proven time and time again that free spins make the slot universe go round. The same holds true with A Night Out. The game has a freespins bonus features that are bound to wet your slot playing appetite. Landing a free spin bonus requires you to land the bartender symbol on reels one and five. This opens the gateway for youto pick the free spin option and multiplier level you want. Your multiplier ranges from x5 to x50 and your free spin option range from 2- 20.
Jackpot: The Dollar Ball – This is a progressive jackpot that needs to be enabled in order for players to have access to it. This jackpot gives you the chance of strategicallypicking a number between 1 and 49 on every spin. This results in five numbers being drawn. Essentially the result of this feature is to match the numbers to your chosen numbers. Matching allfive can result in large jackpot winnings.
Additional Game Features
Graphics and Visuals – As mentioned earlier, this slot game doesn't shy away from being graphically explicit. We mean this in a good way. It clearly depicts and stays true tothe narrative of "a night out". The music and sounds also follow suite to enhance the story.
Mobile compatibility – This slot game has been a prominent feature in the Playtech video slot lineup for some time and has amassed a large following of fans. It isn'tsurprising that Playtech decided to adapt the game for mobile compatibility. They even added a few extra trinkets to fit the boot. There are few slight differences to note when playing A NightOut on your smartphone or tablet device. The most prominent is Playtech having reduced the RTP from 97% online to 96.16% on mobile.
The variation in maximum bets could essentially be the sole cause of this slight reduction. The mobile maximum bet is 2 compared to the steeper maximum bet of 1000 on its online counterpart.
Wild Symbol – The symbol that your heart needs to yearn to activate is the Beer wild symbol. This symbol is highly appropriate and suitable, given the slot's name and carrieswith it some impressive payouts.
Summary
A Night Out is perfect for slot newcomers. The game carries a smooth and steady play progression throughout. There are no sneaky surprises and if you bet small at first, you can quickly get thehang of things.
Once you have built more confidence and wish to bet larger amounts; a maximum bet of 1000 surely won't hurt. The winnings multiplier and free spin options should also be enticing factors for youto get your hands on this video slot.
September
Casino of the Month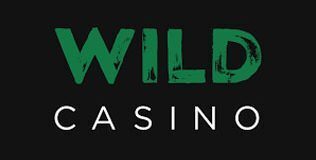 Welcome Bonus
250% up to $5,000