Cracker Jack Slot Review
Microgaming's Cracker Jack is a classically designed and simple online slot. Cracker Jack only has one payline which makes it incredibly easy to master.
The symbols and payout framework make it easy for you to walk away with tidy earnings.
The colourfully coordinated reels are set against a static backdrop so you don't get easily distracted by the usual 3D animation that accompanies most modern day, 5-reel online slots.
Microgaming has basically used all the tools in their toolbox to create the classic Cracker Jack.
The aesthetic beauty of Cracker Jack is simple yet bursting with life and is a kaleidoscope of colour. Cracker Jack ensures hours of fun with its attractive gameplay elements and outstandingdesign.
Features
Genre: Classic Slots
Software: Microgaming
Reels: 3
Pay Lines: 1
Slot Volatility: High
Min Coin Size: 0.25
Max Coin Size: 5
Max Bet: 2 coins
RTP: 95%
Wilds: Yes
Scatter: No
AutoPlay: Yes
Multipliers: Yes
Free Spins: No
Jackpot: 5000
Mobile Play: Yes
Bonus Rounds and Payouts
The Cracker Jack logo is a mediocre, incredibly poor cash cow symbol. The bonus payout symbol proves to be worthy in comparison to the other playing icons but is not as lucrative as you think asit serves as a multiplier and wild symbol.
The Payouts are much more rewarding when you achieve matching dynamite icons. A single dynamite icon only allows you to earn a measly 2 coin payout. Triple single bars, double bars and dynamitesearn you a substantial amount of winnings ranging from 10-60 coins depending on the symbol.
A set of three 7s and triple bars enable a better payout of 50, 100 and even a whopping 200 coins. The Cracker Jack jackpot enables you to earn a massive 5,000 coins.
Additional Game Features
Cracker Jack is a simplistically designed 3-reel, one payline online slot game produced by Microgaming. The game features a colourful, static backdrop of the logo 'Cracker Jack,' withsimplistically designed reels that reminds one of classic slots.
The playing symbols featured on the reels include the number 7 that is a major payout symbol, the Cracker Jack logo as well as single, double and triple bars. Cracker Jack offers standardgameplay with players matching playing symbols on all three reels on a single payline. The online slot contains basic elements with regard to gameplay and graphic design.
The gameplay elements are definitely vintage-inspired with matching symbols of any typical 3-reel slot. If you are in the mood for something breathtakingly fresh and you love the oldies then thisonline slot is definitely for you. The gameplay is incredibly simpleto follow and is easy for one to get lost in.
The coin value of the slot ranges from 0.25 to 5. The Jackpot offers a massive payout that is the equivalent of 25,000.
Symbols: Dynamite, 7, single bar, double bar, triple bar, Cracker Jack logo
Wild: The Cracker Jack logo
Scatter: None
Free Spins: None
Summary
Do you enjoy retro online slots, featuring simplistic gameplay elements? Cracker Jack's 3 reel, one payline feature will have you craving for more simplistically designed slots with a vintagefeel.
Both amateur and experienced players will enjoy the benefits of Cracker Jack. The winnings are highly lucrative with a huge jackpot payout. The wild symbol isn't as highly lucrative as it mayseem but matching symbols on all three reels will leave you with substantial winnings.
The magnetic visual effects of Cracker Jack will leave you spellbound, craving for more. Although Cracker Jack offers simplicity, the payouts are incredibly rewarding.
September
Casino of the Month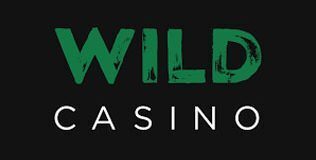 Welcome Bonus
250% up to $5,000