Buffalo Thunder Slots
Buffalo Thunder is a 5 reel, 40 pay line slot machine developed by Novomatic for land based and online casinos.
Buffalo (bison) once roamed North America in massive herds. Unfortunately, bison nearly became extinct amid commercial hunting, slaughter, and bovine diseases introduced by domestic cattle.
Thankfully, buffalo have survived and continue to roam America.
This has led to several software companies creating slot machines in honor of these large, powerful animals. Novomatic is one of these companies, adding Buffalo Thunder to a collection of similarslot machines.
How does Buffalo Thunder compare to these other games?
We'll answer this question by offering comparisons to a couple of Buffalo themed slot machines later.
But first, let's discuss Buffalo Thunder's atmosphere, sound effects, animations, pay table, graphics, bonuses, and betting options.
Buffalo Thunder Slot Machine Overview
Atmosphere / Background
Buffalo Thunder takes place on the Great Plains, which is reflected by the long grass and butte in the background. The grass looks realistic, and the butte does a good of completing thebackground.
The only complaint we have is that the background looks really dark, like a heavy rain is coming any second. Perhaps this is done to reflect the title, but Novomatic would've done a better job ofsetting the atmosphere by lightening up the sky.
You'll also notice that the reels are outlined by rustic stone, which further offers a western American feeling.
Buffalo Thunder's background has all the elements of a good atmosphere. But again, it would look better with a lighter colored sky.
Music and Sound Effects
The main game doesn't feature any music, but you'll hear some sound effects. These include a generic tune while the reels are spinning, which will remind you of walking through a Vegas casino.
The most annoying part of the music appears after winning payouts, when the combination of a ticking clock and an alarm sound plays. This continues until you decide whether you want to gamble orcollect your winnings.
Sound effects include a chant during most low payouts, a gallant sound when the wild icon appears a thump when the tribal mask lands on the reels, and a powerful tune when buffalos provide wins.
Animations
This game has a few animations that involve the high paying symbols.
Animations include: the wild icon shooting yellow thunder out of the words, the white buffalo pawing dirt and turning its horns at the screen, the brown buffalo blowing air out of its nose, theeagle's shadow flying across a rock, the lizard's shadow crawling across a rock, the screen zooming in on the mask's blue eyes, and the letters flashing.

Buffalo Thunder Pay Table and Graphics
Buffalo Thunder offers the following symbols and payouts:
Buffalo Thunder Icon Wild – The icon substitutes for every symbol except the tribal mask scatter. This is also the highest paying symbol, offering 1,000 credits for 5symbols, 200 for 4, and 40 for 3.
Brown Buffalo, White Buffalo – Both buffalos offer the same payouts, including 400 credits for 5 symbols, 80 for 4, and 20 for 3.
Eagle Shadow, Lizard Shadow – These two symbols pay 240 credits for 5 symbols, 60 for 4, and 20 for 3.
Tribal Mask Scatter – The tribal mask triggers 5 free spins when it lands anywhere on the reels 3 or more times.
A, K – These letters offer 160 credits for 5 symbols, 40 for 4, and 8 for 3.
Q, J, 10, 9 – These four letters pay 100 credits for 5 symbols, 20 for 4, and 4 for 3.
Symbol Graphics
The symbol graphics are strong, with the two buffalos, an eagle, lizard, and tribal mask all looking particularly good.
The Buffalo Thunder icon is the worst looking symbol, only because the title and its red letters ruin the picture. The letters all look decent and have a Native American flare to them.
We wouldn't say that the symbols look as good as the background from an overall perspective. But they do look better than what's seen in most slot machines.
Buffalo Thunder Slot Bonus Features
Free Spins – When you trigger free spins with 3 or more tribal masks, a small screen pops up on the reels. The camera view will rapidly take you through the plains, towards atribal mask in the middle of nowhere. After the camera zooms in on the mask, you'll be shown that you win 5 free spins. The screen also goes black before the reels, which is weird becausethis looks far worse than the main game screen. You'll also hear music during the free spins, which is a powerful beat that fits both the tribal and buffalo theme. You can retrigger 5 freespins by landing 3 or more tribal masks anywhere on the reels. Once your free games are over, you'll be shown the tribal mask again while your winnings are added up.
Gamble Feature – Following any win, you can click the Gamble option and try to double your payout. This takes you to a second screen, where you'll see a playing card with arocky back. You need to choose whether the card color will be red or black to double your winnings. If you guess correctly, you can either collect your winnings and leave or continue playing.You can win up to six straight times before you're forced to exit back to the main game. If you lose at any point, you'll lose your triggering bet and any winnings that you've accrued in theGamble feature. One bad thing about the Gamble round is that you'll hear an annoying sound that represents the card rapidly changing colors. We understand the thought of making the colorschange so that you don't know what to pick, but the sound seems unnecessary. This irritating sound is partly offset by the fact that you can see a beautiful nature background. This alonemakes it worth trying the Gamble feature a few times.
Betting Options
You can play 1, 5, 10, 20, or 40 pay lines, and you can change your coin denomination from $0.01 to $1.00. This makes the minimum bet worth one cent per spin, and the max wager worth $40.00.
Once you've selected your betting options, you can auto play the reels for between 1 and 1,000 spins. If you want auto spin to end before the set number of spins is up, just click the buttonagain to stop them.
Other Options
You can make the screen full size by clicking the small screen button in the lower right hand corner. This makes the game take up almost your entire PC / Mac screen, which is a third largerthan the normal size.
You'll also find a tool symbol above the screen button that allows you to change your language from English to Italian, change screen quality from high to low, and increase or lower the volume.
The purpose of changing graphics quality from high to low is for those with slow speed PCs / mobile devices who want to avoid lag.
One more option you have includes clicking the half circle button in the lower right hand corner to take a snapshot. This is good if you want to preserve a big win and / or unique feature thatyou've been waiting for.
Win Frequency
The win frequency for Buffalo Thunder is below average for a 40 pay line slot. We played all 40 lines and would experience cold spells where we didn't win anything for 6 to 8 consecutive spins.
Sometimes these lean periods were offset by us winning several times in a row. Most of these wins occurred thanks to the Buffalo Thunder icon.
We recommend only betting one cent per pay line if you use all 40 pay lines due to the below average win frequency.
Return to Player RTP
RTP for Buffalo Thunder is 94.03%, which is below average for an online slot.
This is one definite reason for why you don't win enough during the main game. If you're dealing with a small bankroll, then Buffalo Thunder isn't a good game for you to play.
Comparison to Other Buffalo Themed Slot Machines
As mentioned in the introduction, many slot companies have made Buffalo themed games. But we've narrowed this down to a couple of slot machines to compare to Buffalo Thunder, which you can seebelow.
Aristocrat's Buffalo Slot Machine
Buffalo is one of Aristocrat's Xtra Reel Power games, meaning it gives you 1,024 ways to win. But considering that the minimum bet is $0.40 per spin, this is similar to a 40 pay line slot likeBuffalo Thunder.
One strange thing about this slot machine is the background noise, which sounds like a carnival. This is the last thing that you'd expect to hear from a game that's about buffalo and otherwildlife.
The weirdness doesn't end here because you'll also hear what sounds like a frat boy yelling buffalo when the wild symbol forms a winning payout.
This seems like an attempt at humor by Aristocrat, but it's a poor decision when the background noise is already bad.
The rest of the game seems serious, with different animals like a cougar, deer, eagle, and wolf lining the reels. The symbol graphics are decent, but not of the same quality of Buffalo Thunder.
The background is also less inspiring since it doesn't feature much detail and is too dark.
Overall, Buffalo is a mediocre slot machine that doesn't measure up to Buffalo Thunder.
Rival Gaming's Blazin' Buffalo
As the title suggests, Blazin' Buffalo combines buffalos with fire to create a unique atmosphere.
Every time that you spin the reels, they'll catch fire at the bottom. If you hit a big win, a giant buffalo jumps at the screen and leaves a trail of fire.
The free spins also use this element since the first reel fills with blazing wilds while you spin for prizes.
Beyond all of the fire, Blazin' Buffalo is like the other games that we've discussed, including wild animals and a western setting.
The animals – bear, buffalo, eagle, ram, and rattlesnake – feature even better graphics than Buffalo Thunder.
Thanks to the superior graphics and unique fire theme, Blazin' Buffalo is a more entertaining slot than Buffalo Thunder. But the latter is good if you're just looking for a regular wildernessslot without too many frills.
Conclusion
Buffalo Thunder isn't original in its theme, nor is it filled with special features that'll amaze you. But this game does have a few redeemable qualities, beginning with its atmosphere.
This slot offers a realistic depiction of the Great Plains, which makes you feel like you're in Montana or Wyoming. The symbols also look good, especially the detail in both buffalos.
Buffalo Thunder offers a couple of special features in free spins and the Gamble option. The free spins begin with a little introduction video that takes you across the plains, while the Gamblefeatures have a nice background.
You'll also have plenty of player options, including the ability to change the game's language, alter graphics quality, and change pay lines from 1 to 40.
As discussed before, there are some downsides to this slot, beginning with the low win frequency and RTP. These two elements combine to chip away at your bankroll, especially if you're playingall 40 pay lines.
Another drawback is how free spins are the lone bonus that you can unlock. Considering that you only get 5 free games and they don't come very often, this won't be enough to satisfy many players.
We also don't think that Buffalo Thunder does enough beyond its realistic background to differentiate itself from similar games.
If you want a game with an authentic wilderness feel, then Buffalo Thunder isn't a bad choice. But it doesn't offer many surprises to keep the attention of more serious slots players.
September
Casino of the Month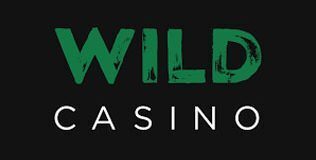 Welcome Bonus
250% up to $5,000