Buffalo Slot Machines
Aristocrat Leisure Limited introduced the Buffalo slot machine game to land-based casinos in 2006. The game uses graphics matching magazine-quality illustrations and also replaces the older paylines times bet per line betting system with the innovative Xtra Reel Power system described below. This new system was considered an improvement over the once popular 243-way Reel Power bettingsystem.
The symbols in the game are drawn from the North American wildlife library. The game's titular creature is the American Bison, which everyone calls a Buffalo. Other creatures included in the gameare the Bald Eagle, the Elk, and the Puma.
It is an interesting coincidence that all of the animals featured in the game are widely known by multiple names: Buffalo (Bison), Bald Eagle (American or White Eagle), Puma (Mountain Lion orCougar or Panther), and Elk (Wapiti). Many animal species have been given multiple names but these four important North American animals are well recognized under two or more names by the generalpublic.
As an aside, the Wapiti is native to eastern Asia as well as North America and since 1998 DNA analysis has shown that Elk (once thought to be a sub-species of deer) are a distinct species withseveral sub-species. But you don't need to know any of that if you're just interested in gambling unless you want to pick up a few dollars in a bar bet.
Aristocrat released an online version of the game in 2012. This article reviews the online version of Buffalo.
Rules of Buffalo Slot Game
Aristocrat's Buffalo is a 5 reel, 4 row video slot featuring up to 1024 ways to pay. All prizes pay from left to right and are paid in multiples of bet per reel except for Scatter wins which payin any combination and are multiples of the total bet.
Pay Lines
Instead of using pay lines Buffalo uses Aristocrat's Reel Power betting system. The player purchases positions in the 5 x 4 tile playing area in 5 levels. The first 4 Reel Power levels purchase 1to 4 reels starting from the left side of the screen and all positions on row 3.
Wagers are made on a "per reel" basis rather than "per line" as in most slot games. Each reel has a bet multiplier associated with it.
Wild Symbol
The Sunset symbol is the game's Wild and it substitutes for all other symbols in the game except the Scatter. The Sunset only appears on reels 2, 3, and 4. The sun glistens and sets in any tilesthat contribute to a winning combination.
Scatter Symbol
The Gold Liberty Coin is the game's Scatter symbol. Three or more Scatters trigger the Free Spins bonus game described below. The Scatter pays 20 times total bet for 5 of a kind, 10 times totalbet for 4 of a kind, and 2 times total bet for 2 of a kind.
Other Symbols in Buffalo Slot Game
The Buffalo is the highest value symbol in the game. This is also the only stacked symbol. You may see up to four Buffalos appear on any reel. The Buffalo pays 300 times bet per reel for 5 of akind, 100 times bet per reel for 4 of a kind, 50 times bet per reel for 3 of a kind, and 10 times bet per reel for 2 of a kind. When the Buffalo symbol forms a winning combination the tilesbecome animated, showing several buffalo charging at you; the animation also has a soundbite in which several men yell out "buffalo!"
The Eagle and the Puma are the next highest value symbols in the game. Both symbols pay 150 times bet per reel for 5 of a kind, 100 times bet per reel for 4 of a kind, and 50 times bet perreel for 3 of a kind.
The Wolf and the Elk both pay 120 times bet per reel for 5 of a kind, 80 times bet per reel for 4 of a kind, and 20 times bet per reel for 3 of a kind.
The remaining six symbols in the game are drawn from playing card symbols, as is traditional with many slot machine games.
The Ace, depicted as a red "A" with a green gemstone, pays 100 times bet per reel for 5 of a kind, 50 times bet per reel for 4 of a kind, and 10 times bet per reel for 3 of a kind.
The King, depicted as an orange "K" with a broad red and gold crown, pays 100 times bet per reel for 5 of a kind, 50 times bet per reel for 4 of a kind, and 10 times bet per reel for 3 of akind.
The Queen, depicted as a yellow "Q" with a slim gold and red crown on its tail, pays 100 times bet per reel for 5 of a kind, 20 times bet per reel for 4 of a kind, and 5 times bet per reelfor 3 of a kind.
The Jack, depicted as a blue "J" with a red and gold shield, pays 100 times bet per reel for 5 of a kind, 20 times bet per reel for 4 of a kind, and 5 times bet per reel for 3 of a kind.
The red "10" pays 100 times bet per reel for 5 of a kind, 10 times bet per reel for 4 of a kind, and 5 times bet per reel for 3 of a kind.
The green "9" pays 100 times bet per reel for 5 of a kind, 10 times bet per reel for 4 of a kind, 5 times bet per reel for 3 of a kind, and 2 times bet per reel for 2 of a kind.
How to Play Buffalo Slot Game
All of the game controls are located below the playing reels area, keeping the user interface relatively simple. There is a transparent message marquee above the playing reels area that advisesyou of game progress or which offers encouraging messages. Another transparent message marquee immediately below the playing reels tallies up the various winning combinations, how much they pay,and any multiples of winning combinations.
A multiple of a winning combination means there were 2 or more ways that the combination was formed based on the tiles in the purchased positions. You might have a symbol in the 3rdposition on reel 1, the 2nd position on reel 2, and a Wild in the 3rd position on reel 2, and the symbol again in the 3rd position on reel 3. This forms the same3-tile combination in 2 different ways; hence, the game reports a "(X2)" for that combination.
The controls are positioned near the bottom of the screen on a transparent dashboard and from left to right they handle Reel Cost, Bet Per Reel, Total Bet, Win, and Spin (plus Auto).
The Reel Cost widget consists of a multiplier display area and two buttons, green Minus for decrementing the number of reels you purchase and green plus for incrementing the number of reels youpurchase. Buying 1 reel multiplies your Bet Per Reel by 1 so the widget shows a multiplier of X1. Buying 2 reels multiplies your Bet Per Reel by 5 so the widget shows a multiplier of X5. Buyingthree reels results in a cost multiplier of X10. Buying four reels produces a cost multiplier of X20. Buying all five reels produces a cost multiplier of X40.
The Bet Per Reel widget sets the coin value, the range for which is:
$01
$02
$05
$10
$25
$50
$75
$1.00
$1.25
$1.50
$2.00
$2.50
Hence, the maximum total bet is $100.00 when you choose 5 active reels. Adjust the coin value by using the green Minus and Plus buttons.
The Total Bet widget merely displays how much each spin will cost you based on the Reel Cost times the Bet Per Reel.
The Win widget merely displays how much you won (in total) on your last spin or free bonus game.
The green "Play" button initiates 1 paid spin at the current Total Bet value. After a brief delay, the button becomes an orange "Stop" button that allows you to interrupt the animation of thespinning reels. There are times when the game goes into "turbo" mode if one or more Scatters has appeared, giving the impression you can stop reels 3, 4, or 5 with a Coin to trigger the bonusgame. This should be considered a visual effect.
Attached to the "Play / Stop" button is an "Auto" widget that controls how many automatic spins you can purchase. Use the Minus and Plus buttons to set the number and then click "Play". The autospins count down in the widget for you and they continue until you leave the game, click on the orange "Stop" button, win a Free Spins bonus game, or your available credit drops below the amountof the Total Bet. The game automatically deducts the cost of each spin from your balance.
A utility dashboard sits at the very bottom of the screen. It displays your available balance in the far left. On the far right are two small controls. The Gear activates a small window thatallows you to toggle on or off the options for sound effects, ambient sounds, and whether the space bar acts like a spin button.
The question mark button brings up the pay table screens. You navigate through the screens by clicking on the page titles at the top.
How the Buffalo Bonus Game Works
When three or more Scatter symbols appear anywhere on the screen (including positions that have not been purchased with the Reel Cost widget) the Free Spins bonus game is triggered. You win 20free games for five Scatters, 15 free games for four Scatters, and 8 free games for three Scatters.
When two Scatters appear at the same time during the free spins another five spins are awarded. This can happen multiple times.
The Wild Sunset symbol multiplies all free spin prizes by 2 or 3 (this is determined randomly and indicated on the tiles).
Additionally, the total win for any spin may be multiplied by up to 27.
Conclusion
The Reel Power system is a new learning experience for slot players. It doesn't work out the exact same way as the older Bet Per Line and Active Pay Lines systems do. A worthwhile question to askis whether you really need to pay for the fifth reel. How likely is it that you'll see five of a kind wins ending on rows 1, 2, and 4?
The cost multiplier for 5 reels is X40 but that gets you 1024 ways to win. The cost multiplier for 4 reels is X20 and that gets you only 260 ways to win. But you still have the fifth position onthe third row which means you could win up to 256 five of a kind prizes (very unlikely to happen, but possible).
Looking at the three reel option your probabilities become far less favorable as you'll only have 72 ways to win, but you could still conceivably win a lot of five of a kind prizes.
Paying less per spin is appealing but combine that with the fact that you don't have to pay for all the screen space in order to win the bonus games and you really do have to ask if it's worth itto pay for all five reels. That is something each player will have to decide for himself.
Overall the game plays very well. The theoretical return to player is 94.85% which is really not bad for an Aristocrat game although they do have some better choices. Still, RTP is calculatedacross the expected lifetime of a game, not across a player session. Many a slot player has dumped his or her entire bankroll into a game and walked away with nothing.
You don't have to worry about accidentally playing fewer reels than you intend. The Xtra Reel Power system highlights the active playing positions with brighter colors. In other words, theunbought positions are hidden in transparent shadows. The contrast is stark and clear. It would be difficult to mistake ineligible slot positions for eligible positions unless you were being veryinattentive.
The ambient sounds are designed to make you feel like you are playing in a real casino. You hear other people playing similar games around you. You'll occasionally hear "Buffalo!" called out asif someone else got a Buffalo combination nearby. This is a clever bit of psychology but you should recognize it for what it is.
While there may be more exciting and engaging games on the market now, Buffalo offers an interesting experience for anyone who has never played the Xtra Reel Power system before. That third rowkeeps your options open for winning five of a kind on the Buffalo symbol and the rule allowing Scatters to count even in shadowed areas is very player-friendly. So this is really a good 5-reelgame for anyone who has a limited budget.
The betting options are flexible enough to appeal to most players. Although high rollers may not be titillated by $100 a spin that is still heart-stoppingly high for most slot enthusiasts. Theability to increase your risk and potential return is a real plus for this game.
September
Casino of the Month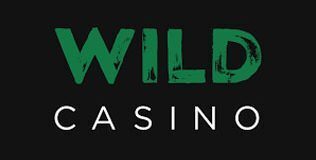 Welcome Bonus
250% up to $5,000