More Gambling Information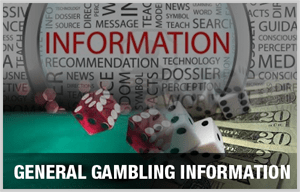 In this section, we provide lots of information relating to gambling that doesn't fit in the other parts of our website. Some of this information is very useful, while some of it is just plain interesting. Much of it is both of these things. Suffice it to say, if you're a gambling enthusiast, then you will find plenty here that catches your attention.
There are some important topics covered here, such as online gambling laws and regulations, and also some that are more light-hearted. These include the best gambling movies and books, for example. There is a detailed history of online gambling, too, which also covers the complete history of all the major gambling sites and various related companies.
We've written biographies of some people that have played key roles in the gambling industry, and also provided information on a number of legendary gamblers. There's a whole sub-section dedicated to mathematics in betting and gaming, some useful directories, and a collection of articles on some of the basics of gambling.
Here's a complete list of everything covered in this section. You can scroll through the page to find out more, or just click on the relevant button if you want to go straight to something specific.
Gambling 101
Online Gambling Laws and Regulation
Online gambling laws vary in different parts of the world, as does the way the industry is regulated. As such, the subject of online gambling legislation and regulation is quite a complex one. It's not necessarily a subject that you need to fully understand, but if you are gambling over the internet, then it certainly doesn't hurt to have a handle on the legalities and regulatory practices involved.
We have put together a useful guide to these, in which we take a look at the legalities of online gambling in several regions. The United States, the United Kingdom, Europe, and Canada are just a few examples. We also explain all about gambling jurisdictions and include information on several of the best-known licensing authorities.
Online Gambling History
It may seem like online gambling has been around forever, but it's still a relatively young industry. It does, however, already have an interesting and colorful history. We've provided a detailed account of this history, starting with details of the early online casinos, betting sites, and poker rooms. We've also explored how things have developed over the last couple of decades, and written some additional articles on various major events that have taken place.
We've also compiled histories on a number of gambling sites and other companies operating in the industry. Many of these are big names that you will instantly recognize, while others are not so well known but have still influenced the evolution of the industry in some way. Most of the sites and companies that we have written about are still in existence today, but some of them have ceased to operate, have been taken over, or have merged with other companies.
Biographies from the Gambling Industry
The gambling industry employs thousands of people around the world in all kinds of different roles. Many of these people have had a notable impact on the way we do our betting and gaming, especially those who have been key players in the development of online gambling. Software designers, marketing experts, gaming lawyers, technology geniuses, and many others have all played important roles.
Some of the most significant people in the industry are those who have actually created gambling sites from nothing. Many of these sites have become almost household names, and the people behind them are often well known, too. The following individuals are all good examples of this.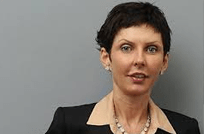 DENISE COATES
(Bet365 Founder)
Many gambling site founders have kept themselves far from the public eye, though. The same is true for other important people in the industry. In a society where being a celebrity is such a phenomenon, it's really quite strange to think that some of the most influential people in one of the biggest industries in the world are often virtual unknowns.
We have done extensive research on the owners and founders of a number of gambling sites, both past and present, and other major players, too. We've written detailed biographies on them, and these provide a great insight into the people who have helped to shape the online gambling industry into what is today. We've also written about some of the biggest names in land-based casinos.
Mathematics and Gambling
Mathematics plays an important role in all forms of gambling. If your goal is to try to make money from gambling, then you really need an in-depth understanding of the relevant mathematical principles that apply. There are various concepts and calculations that you'll find invaluable when trying to implement the correct strategies.
We are currently working on producing a comprehensive guide to all the math you need to know, and we'll be adding that to the site soon. In the meantime, the following page serves as a basic introduction to some of the math involved in gambling.
Famous Gamblers
Wagering and gaming over the internet might be relatively new, but the act of gambling itself has been around for pretty much as long as man has. Throughout history, there have always been gamblers, and many of these have become famous for one reason or another. Here are some examples.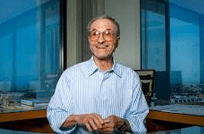 EDWARD THORP
(The "godfather of card counting)
We have researched several famous (and infamous) gamblers and provided details on each them. Covering categories such as big winners, casino cheats, and poker players, this part of our site makes for fascinating reading.
Miscellaneous Articles
We've written some other gambling-related articles, too, that don't fall into any of the above categories. These are listed below. We'll be adding more topics over time, so please keep checking back to see what's new.