Gambling Books – Reviews of the Best Gambling Books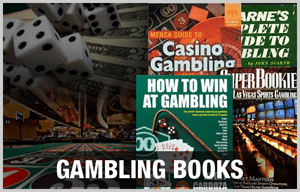 On this page we've listed a selection of our favorite gambling books. If you have an interest in gambling and like to read, then there's plenty here for you to enjoy. In fact, many of the books listed here are absolute must-reads for the avid gambler.
We've covered three separate categories in our listings. We've got a strategy book category, featuring what we consider to be the best books for improving your gambling skills. Some of these can turn you into a consistent winner if you're dedicated enough. All of them will at the very least help you to get the best possible value for money when betting and gaming.
Please note that we haven't included any poker strategy books here. There are A LOT of them, and so we've covered them separately in our poker section.
The category for other non-fiction gambling books features a number of interesting and entertaining reads, such as true story accounts of the gambling world. For fiction books, we've included some great novels that are related to gambling in some way
Gambling Strategy Books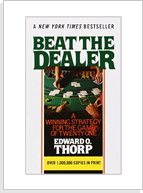 This was one of the first books written on blackjack strategy and card counting, and it remains a leading authority on the subject today. It's suitable for both beginners and experienced players, as it explains all the rules and basic strategy as well as more advanced theories.
Beat The Sports Books: An Insider's Guide to Betting the NFL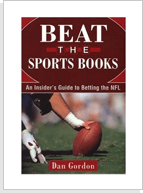 The National Football League attracts more betting interest in America than any other sport. It's therefore no surprise that there have been a number of books written about betting on the NFL. This book is up there as one of the best and, while it doesn't particularly bring anything truly groundbreaking to the table, it contains a lot of useful information and advice.
Casino Gambling For Dummies
Like most of the "for dummies" books, this is a great introduction for anyone new to the subject in question – casino gambling in this case. However, this is also far more than just a guide for beginners. This informative, and very well written, book has a huge amount of useful advice for both novices and experienced gamblers.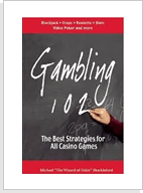 The author of this book is well known in the gambling world for his in-depth study of the mathematics involved in casino games. In this book he explains a number of mathematically sound strategies for a range of casino games. It's probably not one for the beginner as it assumes a certain amount of knowledge, but there is some incredibly useful information in here for even the most experienced casino players.
The Complete Idiot's Guide to Gambling Like a Pro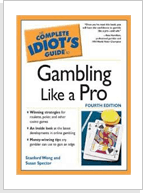 Stanford Wong is a very well-known gambling author. In this publication he explains the rules and strategies of a number of casino games. There are no promises of amazing systems that will help you win your fortune like some other gambling books. Instead, there is a simply a stack of useful information that is well written and easy to understand. Wong is also the author one of the best books ever written about blackjack, "Professional Blackjack". Published back in 1975, this book is still in print today and remains very well respected. He has written a number of other gambling related books too, including the next one in this list.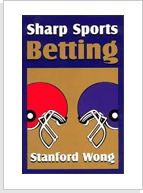 This book discussed many aspects of betting on spots, and covers a variety of different wagering methods. You'll need a solid grasp of math to get the best out of it, but it's definitely a recommended read. It contains a number of sample problems, and the solutions, which helps to put a lot of the strategy into context.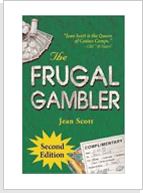 Casual gamblers will love this book. As well as some basic, but useful, casino game strategy it contains a ton of advice on how to get the best value out of the comp systems that all Las Vegas casinos (and other casinos around the world) offer. It has proved to be a real hit, and also spawned a follow up – "More Frugal Gambling".
The Video Poker Answer Book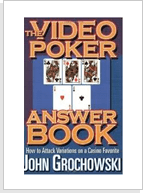 This is arguably the best and most complete book about video poker available. There are over 250 pages of truly useful information and game strategy. The content is first class, although there has been some criticism about how it is structured. Virtually the whole book uses a question and answer format, which is not the easiest way to absorb the information. With that being said this is still a great book.
This book is not dedicated to gambling strategy, but we feel it's well worthy of inclusion. It provides a very interesting look at predictive ability, a skill that is extremely useful for betting on sports, and covers several thought-provoking concepts. The author compares areas where predictions are incredibly difficult, despite the availability of large amounts of data, with those where predictive ability can be used with great success. We found this book to be a truly enthralling read.
Other Non-Fiction Gambling Books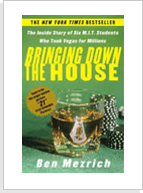 This is the true story of a group of MIT students that made fortunes in Las Vegas casinos by playing blackjack and counting cards. So fascinating is this story that it's hard not to think it is work of a fiction. The book has been made into a film,21, starring Kevin Spacey and Lawrence Fishburne.
Confessions of an Ivy League Bookie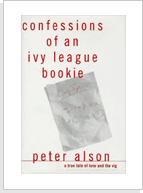 This the true story of a Harvard graduate and how he ended up in the bookmaking world when he was down on his luck. It is written in a diary style and provides a look at what it is like to be an illegal bookmaker in New York.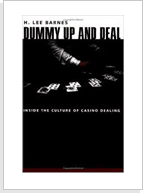 The glamorous world of casinos is seen very differently through the eyes of those that work in them. The author of this book was a dealer in some of the biggest Las Vegas casinos and he tells us stories from the other side of the gaming tables. It's all very interesting stuff and a great insight into the life of a casino dealer.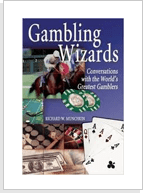 Containing interviews with some of the greatest gamblers of all times, this book is a great insight into the minds of successful players and bettors. Interviewees include poker players Chip Reese and Doyle Brunson, blackjack player Tommy Hyland and sports bettor Billy Walters.
Roll The Bones: The History of Gambling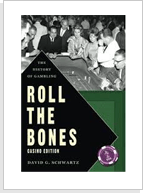 This is the most comprehensive narrative of the history of gambling ever written. It starts with a look at the first forms of gambling in pre-historic times and covers the topic through the ages right up to modern day internet gambling. It is a fascinating read for anyone with an interest in how gambling has evolved over time.
Telling Lies and Getting Paid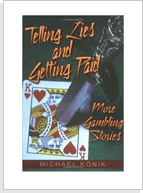 An interesting read that contains 14 separate true stories that all some kind of gambling theme. The story of the Chicago nun who regularly beats the bookies alone makes this book worth reading. Well written and thoroughly entertaining, you can probably learn a few lessons from it too.
Fiction Books With a Gambling Theme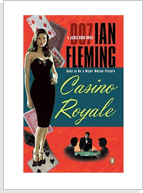 Casino Royal was the first James Bond novel written by Fleming and was the beginning of the successful Bond franchise that spawned many more books and movies. There is plenty of casino action in the book, which was made into a movie in 1967 and then remade in 2006.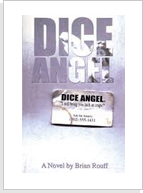 This fast paced novel is set in Las Vegas and tells the story of a saloon owner, Jimmy, who needs money fast to save his business. Jimmy enlists the help of the "Dice Angel", a mysterious woman who guarantees to help him win money at the craps tables.
To find out more, read our full review and summary of the book here.
Fear and Loathing in Las Vegas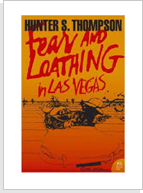 Although this classic novel is not exactly focused on gambling it stills makes our list of gambling books. It is truly excellent story about a crazy drug-fuelled trip to Las Vegas, all in the name of chasing the American Dream. It has been adapted into a film starring Jonny Depp and Benicio del Toro.
To find out more, read our full review and summary of the book here.
Megasino: The 13th Casino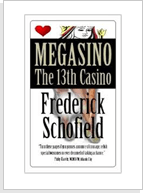 This is the story of the corporate casino world, as two gambling entrepreneurs compete against each other over the construction of a new super-casino. It is a great thriller with unrelenting action and some fabulous characters. A real page turner, it is well worth a read.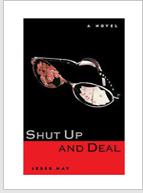 A gritty and realistic novel, Shut Up And Deal is set in the world of poker. It follows the story of a professional high-stakes poker player, Mickey. It's a little bit light on plot, but it's an accurate portrayal of the mind of a poker player and a very interesting read.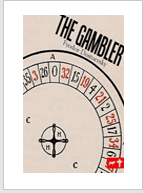 This short novel is said to have been inspired by Dostoyevsky's own penchant for roulette. The primary subject matter is of course gambling, but there is a lot more to this book too. It is also a look at morality, human weakness and love. The Gambler may not be one Dostoyevsky's greatest works, but it is still an excellent read.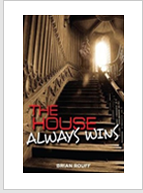 Brian Rouff, a man who has lived in Las Vegas for several decades, recently came out with yet another engaging book. Set in Las Vegas, this novel has suspense, romance, and an element of murder mystery. To learn more about why we recommend reading this piece of literature, feel free to read our extensive review.