Complete Guide to Super Bowl Prop Bets
Not everybody who watches the Super Bowl is an avid fan of the game. In fact, some don't have any rooting interest whatsoever when it comes to who ends up hoisting the Lombardi Trophy. But even those people often get involved with the wide variety of Super Bowl prop bets available each year.
Many Super Bowl props them don't have anything to do with what happens on the field. This means that, no matter who you are or what you're passionate about, you're likely to find several Super Bowl prop bets that catch your eye.
It's hard to imagine a more enthralling way of betting on sports online. Your options are endless, you'll be entertained, and you'll have tons of ways to make some money.
This guide features everything you need to enjoy betting Super Bowl props. We help you identify which ones to target, and our experts even share their picks for the best prop bets for the Super Bowl.
Our first piece of advice here is to make sure that you choose the right online gambling sites for Super Bowl prop bets.
Best Super Bowl Prop Betting Sites
Best Super Bowl 2021 Prop Bets
There are many different ways to make money betting on the 2021 Super Bowl. None are as much fun, or offer as much choice, as Super Bowl props.
Being that you're bound to encounter a plethora of options, it's important to attack the Super Bowl prop bets that offer some sort of value or upside.
The advice on this page will help you do that, but we also like to offer some extra guidance each year.
Our resident football betting experts put the hard yards in at Super Bowl time, to bring you the best possible advice for gambling on the big game. You can find it all by monitoring our Super Bowl blog. We offer all kinds of Super Bowl content there, throughout the whole year.
Here's some of their top advice for Super Bowl prop bets in 2021.
We also have printable Super Bowl props sheets for 2021 if you want to run your own contests.

Where to Find Super Bowl Prop Bets
Betting on Super Bowl props is a unique opportunity, and there's really nothing else quite like it. Can you think of any another time you can scroll through hundreds of ways to bet on a single NFL game?
Due to the expanded interest and demand in various markets, you shouldn't have any trouble locating the massive selection of Super Bowl prop bets. Essentially, anywhere that allows football betting is going to have an abundance of props bets in the leadup to the big game.
With that being said, don't just be satisfied with the options you encounter at the first sportsbook you visit. Browsing multiple Super Bowl betting sites is going to open your eyes and allow you to truly flourish in the gambling world.
Not Every Site Offers the Same Props
One site might specialize in the entertainment aspect of Super Bowl prop betting. Perhaps they have loads of pregame and halftime wagers, but they lack an assortment of game-related bets.
The only way to see the grand scope of what's really out there is to actively peruse all of the top betting sites.
Lock-In the Best Odds
While you'll come across some Super Bowl prop bets that will be unique to that specific sportsbook, there will be lots of others lurking across the entire industry.
If you shop your lines when you're betting a side or betting a total, why wouldn't you shop them when you're betting Super Bowl props?
There are enough trusted sites out there, so don't leave any equity on the table.
What Kind of Super Bowl Prop Bets Exist?
The better question would be, what kind of Super Bowl prop bets DON'T exist!? We'll give you some examples below, along with the odds you can expect to see.
Pre-Game Props
This involves any wagers that will be decided before kick-off.
How Long Will the National Anthem Last?

Over 1:47 -160
Under 1:47 +120
Which Side of the Coin Will Be Called?
Will Any Player Take a Knee During the National Anthem?
Halftime Props
These are the props that are tied to the halftime performance. A few of the memorable ones from Super Bowl 53 are as follows.
Total Number of Songs Played During the Halftime Show

Over 6.5 -115
Under 6.5 -115
Will Adam Levine Be Wearing a Hat at the Start of the Halftime Show?
To reiterate an earlier point that was made, look at the odds that were available for this last prop at another site. "Yes" was +200, and "No" was -300.
This major discrepancy in pricing proves that being active at multiple Super Bowl betting sites is absolutely imperative.
Broadcasting Props
Super Bowl 53 was broadcasted on CBS, meaning Jim Nantz and Tony Romo had the pleasure of calling the game. You didn't think the two guys wearing suits in the booth would be left off the Super Bowl props sheet, did you?
Will Jim Nantz Say, "Hello Friends" When the Announcers Come On-Air?
Super Bowl LIII US Viewership (According to Nielsen)

Over 106.5 million -115
Under 106.5 million -115
Will Jim Nantz or Tony Romo Say, "Underdog?"
Commercial-Related Props
Some people only watch the Super Bowl because of its commercials. For crying out loud, they cost millions of dollars to produce. It should come as no surprise that the top bookmakers generate props that are relevant to the advertisements we see.
How Many Commercials Will Have a Dog in It?

Over 5.5 -115
Under 5.5 -115
Which Soft Drink Brand Commercial Will Air First?
Will "Dilly Dilly" Be Said During a Bud Light Commercial?
Game-Related Props
Due to the rise in fantasy football and Daily Fantasy Sports (DFS), the interest level in NFL players' performances has gone through the roof. For this reason, lots of the game-related Super Bowl props are types of bets that are also offered during the regular season.
The main difference is that the diversity and raw number of these props will be much, much greater come the time of the game.
Julian Edelman's Longest Reception

Over 23.5 yards -115
Under 23.5 yards -115
Todd Gurley – Total Rushing Yards

Over 63.5 -110
Under 63.5 -110
Tom Brady – Pass Completions

Over 24.5 -120
Under 24.5 +100
Crossover Props
Perhaps the most fun of all the Super Bowl prop bets, the crossovers are when another sport or athlete is mixed into the bet.
Which Number Will Be Higher on Super Bowl Sunday?

Kawhi Leonard points scored -125
James White rushing yards +105
Which Number Will Be Higher on Super Bowl Sunday?

Tom Brady passing yards + Rickie Fowler's final round score -110
Jared Goff passing yards + Jon Rahm's final round score -110
Which Number Will Be Higher on Super Bowl Sunday?

Russell Westbrook rebounds -250
Total number of punts +200
Gambling Handle Props
With as much money and action as there is flying around the Super Bowl, it's only fitting that some of the sportsbooks (both land-based and online) will come through with some prop bets related to the handle.
Just to be clear, the "handle" refers to the total amount of money wagered.
Total Amount Wagered on Super Bowl LIII in Nevada (as reported by Nevada Gaming Control Board)

Over $165.6 million -130
Under $165.5 million +100
Largest Wager on Super Bowl LIII by Floyd Mayweather (Must share ticket image on official Instagram account for action)

Over $2 million -115
Under $2 million -115
Total Amount of Seven-Figure Wagers on Super Bowl LIII at Nevada Sportsbooks (as reported by ESPN Chalk)

Over 6.5 -110
Under 6.5 -120
Which Super Bowl Prop Bets Are Best?
There's no exact science to guarantee profitability with the Super Bowl prop bets, but there are certain approaches that are more advantageous than others. Likewise, there are some that you're better off avoiding altogether.
Super Bowl Prop Bets to Take Advantage Of
Sticking to the prop bets that you can measure with supportive data is never a bad thing. Betting on Super Bowl props is meant to initiate excitement and keep you engaged, but that shouldn't come at the expense of losing money aimlessly.
Figuring out how many passing yards a quarterback will throw for is a lot easier when you can go back and study recent performances.
On the flip side, there's nothing to fall back on when trying to calculate if Adam Levine is going to be wearing a hat when he walks onto the stage at halftime.
Super Bowl Prop Bets to Stay Away From
If you bet on the outcome of the coin toss, all you are doing (in the long run) is donating the juice to the sportsbooks.
If you're betting on what color Gatorade bath the winning coach is going to receive, you're just throwing things at a wall hoping something will stick.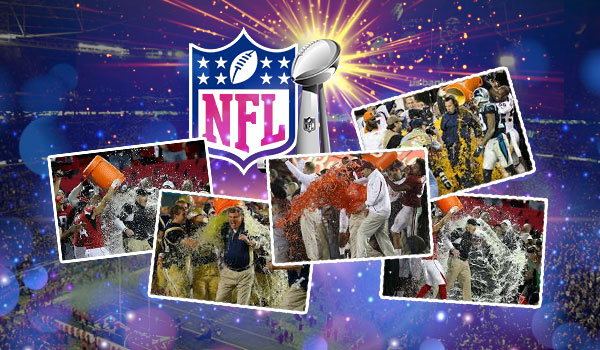 Given the vast range of Super Bowl props you'll run into, you're better off not trying to cover every base. Sometimes, there's simply no edge to be had.
More Super Bowl Prop Betting Tips
There are some folks that are going to bet Super Bowl props simply to add an element of exhilaration to watching the festivities. Then, there is part of the betting population that is looking at the Super Bowl props as an avenue to pad their bank account.
In order to put your best foot forward and capitalize on some value, here are a few strategies you can employ.
Look Back at Past Data
Blindly betting on Super Bowl prop bets without doing your homework is a surefire way to diminish your potential. If you want to seize the opportunity of having fun AND make money, you'll want to complete your due diligence.
This means going back and studying past data that is applicable to the bet you want to place. For example, we highlighted the example of being able to bet on the over/under for the length of the National Anthem.
Well, you can scour the internet and learn how long the National Anthem lasted in previous Super Bowls. Then, you can use that information to help you form a more educated opinion!
Avoid Getting Overwhelmed
We briefly alluded to the idea of not feeling like you have to "cover every base," and here is where we expand on that theory. The number of Super Bowl prop bets out there can very easily be overwhelming, and there's no reason to think you have to touch on them all.
Figure out where you see value or what keeps you entertained. That's the whole goal of attacking these props in the first place.
Conclusion
This Super Bowl prop betting guide was designed to steer you toward success. Not only will you always know where to find the best Super Bowl prop bets, but we also shed light on which types of Super Bowl props are really worth your while.
Nobody wants to carelessly lose money at online betting sites, so we displayed some props that you're better off not touching, even with a 10-foot pole.
Chances are, you're interested in these wagers because you want to spice up the action, but you should also be focused on placing intelligent bets. Look for the betting value rather than just what seems fun, and you've every chance of making some money.
July
Sportsbook of the Month

Sign up Bonus
60% Up To $1,000
READ REVIEW
Visit Site
X