How Much Money Does an Online Casino Make Each Month?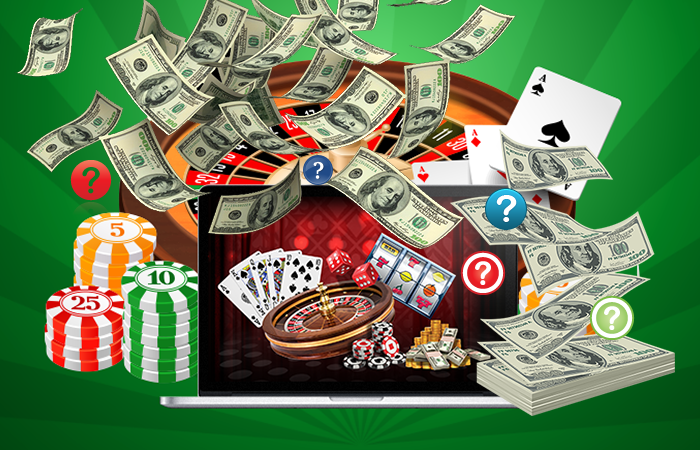 So you're wondering how much money an online casino makes each month. The answer is going to vary from website to website, but I have some ideas about how we might calculate what an average Internet casino makes each month. Some of this is wild speculation, but sometimes it's fun to speculate.
Keep In mind that this is all speculation, as we are not an online casino ourselves, nor do we have any concrete information to know about these companies finances.
Feel free to continue reading and see the crazy amount of money that these online casinos have the ability to generate.
How Much Does It Cost to Run an Internet Casino?
Let's start by calculating the costs of running an Internet casino each month. The biggest expense most online casinos have is software related. Almost all gambling sites lease their software from one of the big 3 casino software providers:
Playtech
Microgaming
Net Entertainment
I've seen estimates that claim these 3 companies power 60% of all online casinos.
All of them have one thing in common:
They're expensive.
All of these providers charge $11,000 or $12,000 a month to lease their software. They also get a 15% cut of the casinos' winnings. That's a pretty big expense right out of the gate.
But that's not the only expense. Almost all online casinos run an affiliate program in order to drive business to their site.
Here's how that works:
A webmaster runs a gambling information portal or site. He signs up for a casino affiliate program. He advertises the casino in exchange for a commission on each player.
This commission usually takes 1 of 2 forms:
A CPA (cost per acquisition)
Revshare (revenue sharing)
A CPA is a flat amount that the casino pays the affiliate for each player who signs up and makes a deposit at the casino. This amount can range from $25 to $500, depending on how much volume a site is able to send a casino.
With a CPA arrangement, the casino risks paying more for the player than the player loses to the casino. But it's okay, because over a large number of players, a casino has an idea of what the average player is going to lose. That amount is always more than the CPA.
I've heard from reliable sources that the average online casino gambler is worth at least $1000. That takes into account the low rollers who only deposit and lose $25, but it also takes into account the high rollers who deposit and lose $10,000 a month for months at a time.
The other arrangement is called revshare, or revenue sharing. In this arrangement, the casino pays the affiliate a percentage of the players' losses for the lifetime of the player. This amount varies, but it hovers around 25%. Big affiliates can demand higher revshare percentages.
So if an affiliate refers a player who deposits and loses $10,000 a month, he gets $2500 in commission each month.
But affiliates on revshare also have to take into account the amount of money their referred players win. If that $10,000 a month high roller gets on a hot streak, he can wipe out the earnings from the other dozen or 100 players the affiliate has referred.
So far we have a flat fee of $12,000 a month going out the door. We're also seeing 25% of the casino's wins being paid out in commissions, and we have 15% royalties going to the software provider.
Casinos also have to pay for customer service and hosting. Let's assume you can operate a world class customer service department using offshore labor and spending only $5000 a month.
Let's also assume that a casino is using its own secure server. I don't have a lot of experience with Web hosting for sites with this kind of traffic or that sites that use so much bandwidth by hosting games, but I'm going to assume it's expensive, but not too expensive. I'm going to call it $2500 a month. And if I'm way off on that estimate, let me know in the comments section.
So now we have almost $20,000 a month in fixed expenses, and we have 40% of player revenue accounted for on top of that. So just to break even, an online casino needs to earn enough money so that 60% of its earnings equate to $20,000 a month.
So we're looking at a minimum casino win of at least $33,000 a month just to break even.
Let's Approach This from a Different Angle
The size of the online casino market is roughly $40 billion or $50 billion a year. That's about $4 billion a month.
If we take the number of online casinos in operation, and divide that $4 billion by the number of online casinos in operation, we'll have an estimate of how much an average online casino makes. The reality will be far different, but that's a starting point, anyway.
The best known source of information for online casinos is CasinoCity, especially when it comes to managing a database of properties. When I look at their list of online casinos, I initially only get 205 properties, but my settings only allow me to see casinos which operate in English, accept players from the state of Texas in the USA, and which accept US dollars.
When I change those preferences to "ANY" across the board, I get a list of over 3600 casinos.
Let's assume that CasinoCity isn't perfect and has left 400 casinos off their list. That means we have 4000 online casinos generating $4 billion in revenue per month.
$4 billion divided by 4000 is $1 million.
Does that mean every online casino makes $1 million per month gross?
No.
I'm sure the Pareto principle applies here as well as it does everywhere else.
The top 20% of online casinos probably make 80% of the profits.
So we probably have 800 online casinos generating the bulk of that money, while the other 3200 casinos make up a relatively small amount of that money.
Still, let's assume that the $1 million a month is the number.
You knock 40% of that off the top to cover affiliate commissions and software. That leaves you with $600,000 a month in profit.
Subtract the other costs, and you still have well over half a million dollars in profit per month.
Conclusion
It's impossible to provide an entirely accurate estimate of how much money an online casino makes each month. Suffice it to say that even with the high expenses involved in running such a business, the Internet gambling sites offering casino games make plenty of money.
Of course, depending on where you live, the prospect of running an online casino might pose legal risks, especially if you don't have strict limits on which countries you accept players from.
It still makes for an interesting set of numbers to analyze.
AUGUST
Casino of the Month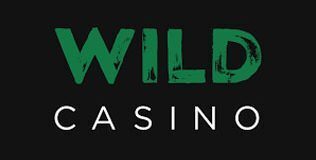 Welcome Bonus
250% up to $5,000
Read Review
Visit Site