7 Best MLB Pitching Rotations of All-Time

In baseball, a great pitching rotation is a key to winning a World Series. One great pitcher can make a difference, but it's nearly impossible to defeat four or five great pitchers.
It's no coincidence that the best pitching rotations of all time led their team on a deep playoff run. A lot goes into a great rotation. Wins, ERA, WHIP, and strikeouts are the main factors.
Let's see which rotations stand out above the rest.
7. 1988 New York Mets
This was a toss-up between the 1986 New York Mets and the 1988 team. The 1986 team won the World Series, but the 1988 rotation had better numbers.
All-stars David Cone and Dwight Gooden led the rotation. Cone led the team with 20 wins, 213 strikeouts, and a 2.22 ERA. His excellent season allowed him to finish third in NL Cy Young voting.
Gooden went 18-9 with a 3.19 ERA, 1.20 WHIP, and 175 strikeouts. Gooden had the second-worst ERA among Mets starters despite making the all-star team. Both Bob Ojeda and Sid Fernandez had an ERA under 3.05.
People knocked Ojeda for his 10-13 record, but his dominance with a 2.88 ERA with 33 walks and 133 strikeouts no denies his dominance. His 4.03 strikeout/walk ratio led the NL.
Fernandez didn't have a great record either at 12-10. However, he posted a 3.03 ERA with 1.05 WHIP. He also led the majors with 6.1 hits per nine innings.
The "weak link" of the rotation was Ron Darling. Darling went 17-9 with a 3.25 ERA, 1.16 WHIP, and 161 strikeouts.
All in all, here are the stats for the Mets pitching. All four categories led the majors.
Mets 1988 Pitching Stats
2.91 ERA
1.15 WHIP
1,100 Strikeouts
2.72 Strikeout/Walk Ratio
The Mets finished with an NL-best 100 wins in terms of team success. They met up with the Los Angeles Dodgers in the NLCS.
Gooden had a pair of solid performances in games one and five. Cone kept the Mets alive with a complete game in Game 6.
While the Mets had a great rotation, they had nothing for Dodgers pitcher Orel Hershiser in Game 7. Hershiser had a legendary season and led the Dodgers to one of the biggest upsets in World Series history.
Even with the loss, we can't discount the greatness of the Mets rotation in 1988.
6. 2011 Philadelphia Phillies
The only entry from the 21st century is the 2011 Philadelphia Phillies. The Phillies had a trio of starters that dominated from start to finish.
It's hard to differentiate the three, but we can start with the most notable player, Roy Halladay.
Halladay was coming off his second career Cy Young award, and it's possible his numbers in 2011 were even better.
| | | |
| --- | --- | --- |
| | 2010 | 2011 |
| Record | 21-10 | 19-6 |
| ERA | 2.44 | 2.35 |
| WHIP | 1.04 | 1.04 |
| Strikeouts | 219 | 220 |
He also led the league in complete games for the fifth year. Ultimately, he finished second in NL Cy Young voting.
Cliff Lee acted as Halladay's running mate. The left-hander went 17-8 with a 2.40 ERA, 1.03 WHIP, and a team-high 238 strikeouts. Lee also led the majors with six shutouts. He came in just behind Halladay in NL Cy Young voting.
Their third all-star in the rotation was Cole Hamels. Hamels arguably had the best season of his career with a 2.79 ERA, 0.99 WHIP, and 194 strikeouts. His great season allowed him to finish fifth in NL Cy Young voting.
Those were the main contributors, but Vance Worley and Roy Oswald also produced solid numbers.
| | | |
| --- | --- | --- |
| | Vance Worley | Roy Oswald |
| Record | 11-3 | 9-1 |
| ERA | 3.01 | 3.69 |
| WHIP | 1.23 | 1.34 |
| Strikeouts | 119 | 93 |
After winning an MLB-best 102 games, the Phillies went into the playoffs as heavy favorites. I mean, who was beating that rotation. Well, the St. Louis Cardinals.
None of their starters had "bad starts," but their offense couldn't pick them up. Philadelphia lost in the NLDS in five games. If you take out Game 1, the Phillies averaged less than three runs per game.
It was another case of running into a better pitcher, as Chris Carpenter pitched a complete-game shutout in Game 5.
Even the best rotations need some run support.
5. 1993 Atlanta Braves
In the 1990s, the Atlanta Braves dominated baseball with their great rotation. In 1993, we saw the beginning of their greatness. What's crazy about this rotation is their best pitcher didn't make the all-star team.
Greg Maddux shook off the all-star snub and went on to win the NL Cy Young award. Check out his numbers.
20-10
2.67 ERA
1.05 WHIP
197 strikeouts
His ERA and WHIP led the majors. The Braves signed him in the offseason in one of the best free-agent signings in MLB history.
John Smoltz, Tom Glavine, and Steve Avery made the all-star team. Avery was the best of the bunch in terms of ERA with a 2.94. He also had a 1.16 WHIP and 125 strikeouts.
Smoltz was their strikeout guy with a team-high 208. He also had a 3.62 ERA and a 1.26 WHIP.
Then, we have Glavine. Glavine won the NL Cy Young award in 1991 before finishing second to Maddux in 1992. In 1993, he fell one more spot in the voting to third.
He led the majors with 22 wins while posting a 3.20 ERA and 120 strikeouts. Pete Smith was their fifth starter, but he only started 14 games.
Overall, here are the numbers for the Braves pitching.
Atlanta Braves 1993 Pitching Stats
3.14 ERA
1.22 WHIP
1,036 strikeouts
They allowed the fewest hits, runs, and home runs in the NL. That all contributed to winning an MLB-best 104 games.
In the playoffs, the Braves suffered a disappointing defeat in the NLCS. Their starters never had a bad game, but their offense let them down. The Philadelphia Phillies won the final three games, with the Braves scoring a combined seven runs.
Luckily, this wouldn't be the end of the Braves run. This won't be the last team we talk about their rotation.
4. 1954 Cleveland Indians
The 1954 Cleveland Indians were one of the best teams in baseball history. They won 111 games in a 154-game season. Their .721 winning percentage is an AL record. Their rotation is the biggest reason for their record-breaking season.
I'm not sure how only two players in the rotation made the all-star team, but we can start with those players.
Mike Garcia led the AL with a 2.64 ERA, a 1.13 WHIP, five shutouts, and 0.2 home runs allowed per nine innings. The Cy Young award didn't start until two years later, but I imagine Garcia would've won it.
Bob Lemon made his seventh consecutive all-star game appearance in 1954. He led the majors with 23 wins, and his 21 complete games were an AL high. His other key stats included a 2.72 ERA, 1.24 WHIP, and 110 strikeouts. Lemon finished fifth in AL MVP voting.
Early Wynn and Bob Feller failed to make the all-star team, but their numbers matched with Garcia and Lemon.
| | | |
| --- | --- | --- |
| | Early Wynn | Bob Feller |
| Record | 23-11 | 13-3 |
| ERA | 2.73 | 3.09 |
| WHIP | 1.14 | 1.19 |
| Strikeouts | 155 | 59 |
Feller didn't have as many strikeouts, but that's the only difference between him and the top three pitchers on this Indians team.
Art Houtteman was the final member of their rotation. He went 15-7 with a 3.35 ERA. Certainly not bad for a fifth starter.
In this era, the winner of each league battled in the World Series. The Cleveland Indians faced the New York Giants. Unfortunately, it wasn't much of a battle.
New York swept the World Series, outscoring the Indians 21-9. The loss makes Cleveland one of the greatest teams to not win the World Series.
Their pitching was good, not great, but it doesn't matter when your offense gives you nine runs in four games.
3. 1966 Los Angeles Dodgers
The 1966 Los Angeles Dodgers didn't have much offense, but they came into the season with three of the best pitchers in MLB history.
You can't have a pitching staff with Sandy Koufax and not talk about him first. Koufax is one of the best pitchers of all time and concluded his career with maybe his best season of all time.
27-9
1.73 ERA
0.99 WHIP
317 strikeouts
27 complete games
5 shutouts
8.8 strikeouts/per nine innings
Every single one of those stats led the majors.
Koufax won the NL Cy Young award for the third time in four seasons. He also finished top two in NL MVP, voting for the third time in four seasons.
Don Drysdale and Don Sutton didn't make the all-star team, but they were always among the best pitchers.
Drysdale didn't have a great record, but he recorded a 3.42 ERA, 1.18 WHIP, and 177 strikeouts. Sutton showed glimpses of his Hall of Fame career in his first season. He had a 2.99 ERA, 1.08 WHIP, and 209 strikeouts.
Los Angeles' supposed weak line, Claude Osteen, won 17 games and posted a 2.85 ERA. Here are the overall numbers for the Dodgers pitching.
1966 LA Dodgers Pitching Stats
2.62 ERA
1.13 WHIP
1,084 Strikeouts
They led the NL in complete games, shutouts, hits, runs, and home runs.
We've seen a theme of great pitching staffs falling short in this ranking. Unfortunately, it's going to continue with the 1966 Dodgers.
Los Angeles scored two runs in Game 1 of the World Series. Those were the only runs they scored in the four-game series.
Osteen and Drysdale held the Baltimore Orioles to a combined two runs in games three and four. However, Los Angeles' offense couldn't provide any run support.
2. 1971 Baltimore Orioles
All the stats are lovely to talk about, but it's about wins at the end of the day. That's what earns the 1971 Baltimore Orioles a spot near the top of this list.
In 1971, they became the second team in MLB history to have four pitchers win at least 20 games.
The most recognizable name in the Orioles rotation was Jim Palmer. Palmer was at the beginning of his career and had yet to reach his peak. Still, he won 20 games and had a 2.68 ERA, 1.20 WHIP, and 184 strikeouts.
Palmer and veteran Mike Cuellar made the all-star team.
Cuellar matched Palmer's 20 wins, adding a 3.08 ERA, 1.12 WHIP, and 124 strikeouts.
Pat Dobson and Dave McNally failed to make the all-star team, but overall, they were as good, if not better, than Palmer and Cuellar.
| | | |
| --- | --- | --- |
| | Pat Dobson | Dave McNally |
| Record | 20-8 | 21-5 |
| ERA | 2.90 | 2.89 |
| WHIP | 1.10 | 1.10 |
| Strikeouts | 187 | 91 |
McNally finished fourth in AL Cy Young voting. Baltimore's 2.99 ERA, 71 complete games, and 416 walks led the AL.
Overall, the Orioles finished the season with a 101-57 record. That marked their third straight season with over 100 wins. They also made the World Series for the third consecutive season.
The Orioles swept the Oakland Athletics, holding them to seven runs in the ALCS.
McNally kicked off the World Series with a complete game. The Pittsburgh Pirates scored three unearned runs. Palmer recovered from a poor Game 2 with a complete game in Game 6. Baltimore won in extras to send it to a Game 7.
Cuellar only allowed two runs in eight innings, but the Orioles offense only scored one run in the loss.
Yet again, it was an offense letting down an elite rotation.
1. 1998 Atlanta Braves
You aren't going to hear much argument with this one. The 1998 Atlanta Braves dominated teams with their Hall of Fame pitching staff.
The core that led the 1993 team remained intact for 1998. Once again, we saw Greg Maddux lead the way.
18-9
2.22 ERA
0.98 WHIP
204 strikeouts
5 shutouts
He didn't win the NL Cy Young award, but he led the majors in ERA and WHIP. Why didn't Maddux win the NL Cy Young? Because the honor belonged to Tom Glavine.
Glavine led the majors with 20 wins. He also recorded a 2.47 ERA, 1.20 WHIP, and 157 strikeouts. Maybe it was a case of voter fatigue because Maddux had better numbers. Still, I'm sure the Braves weren't complaining.
John Smoltz didn't make the all-star team, but he finished fourth in NL Cy Young voting. He went 17-3 with a 2.90 ERA, 1.13 WHIP, and 173 strikeouts.
Before he became one of the worst free-agent signings in MLB history, Denny Neagle had a 3.55 ERA and 165 strikeouts with the Braves.
Kevin Millwood was the final member of their rotation. He won 17 games and recorded 163 strikeouts.
Atlanta's pitching led the NL in these statistics.
1998 Atlanta Braves Stats
3.25 ERA
24 complete games
14 shutouts
1,291 hits
117 home runs
1,232 strikeouts
Of course, Atlanta wouldn't be in this spot if their great rotation didn't lead to success. In 1998, they finished with an NL-best 106 wins.
Atlanta held the Chicago Cubs to four runs in a three-game sweep in the NLDS.
The rotation never allowed more than four runs in a game in the NLCS. Unfortunately, their offense couldn't produce. Atlanta scored 18 runs, but 15 came in two games.
They lost in six games and failed to make the World Series.
Other Great MLB Pitching Rotations
1972 Oakland Athletics
1964 Chicago White Sox
The 1972 Oakland Athletics had five starters with ERAs under 3.00. Catfish Hunter led the way with a 21-7 record and 2.04 ERA.
Joe Horlen led the 1964 Chicago White Sox rotation with a 1.98 ERA. Their other three starters sported an ERA under 3.00.
It's amazing how all these great rotations failed to win a World Series. Still, I believe that's the winning formula, and teams should continue replicating it.
If you want the winning formula for MLB betting, check out our MLB betting guide.
If you want the winning formula for MLB betting, check out our MLB betting guide.
MLB Betting Guide
September
Casino of the Month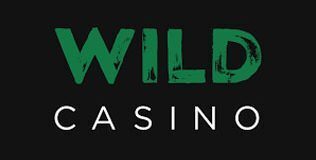 Welcome Bonus
250% up to $5,000