Super Monopoly Money Slots
Released by Parker Brothers in 1935, the original Monopoly board game was based on buying and selling property in Atlantic City. Now, there are many different versions of Monopoly that are basedon different places.
Such is the case with WMS' Super Monopoly Money slots, which is based in Europe. We assume Europe was chosen as a way to differentiate this 5 reel, 25 pay line game from several other Monopolyversions out there.
What else distinguishes Super Monopoly Money from other slots based on
this famous board game?
Find out as we cover Super Monopoly Money's setting, pay table, graphics, features, betting options, and compare it to other Monopoly slots.
Overview
This game is a hodgepodge of European monuments and landmarks. You see Big Ben and the River Thames in the background, indicating that this game takes place in London.
But you'll also see other iconic European monuments like the Eiffel Tower and Leaning Tower of Pisa. This makes it hard to pinpoint which country Super Monopoly Money is located, but thedifferent monuments are still fun to look at while you're playing.
WMS did a good job with the background graphics too, making everything look nice without being so detailed that it takes away from the reels.
You hear classic piano music every time that you spin the reels, which perfectly exemplifies Mr. Monopoly and the entire game. You'll also hear people bustling, children playing, and dogsbarking, making it feel like you're in a city park.
Based on everything that's happening away from the reels, it seems WMS paid great attention to detail when designing this game.
Super Monopoly Money Pay Table and Graphics
Regular symbols and payouts in Super Monopoly Money are as follows:
Jackpot Symbol w / o Wild

If you get 5 Jackpot symbols without any wild symbols involved, you earn 25,000 credits.

Jackpot Symbol

Any winning Jackpot combination that uses one or more wilds pays 500 credits for 5 symbols, 150 for 4, and 50 for 3.

Wild Symbol

The wild symbol substitutes for all symbols except the Bonus, MM Bonus, MM Wild, and Jackpot. By itself, the wild offers the same payouts as Jackpot payouts with wilds involved.

Monopoly

Officially known as Rich Uncle Pennybags in the board game, Mr. Monopoly pays 200 credits for 5 symbols

Limo Driver

Dressed in yellow and tipping his hat, the limo driver pays 200 credits for 5 symbols, 100 for 4, and 40 for 5.

Monopoly Dog

A classic piece on the Monopoly board, this Scottish terrier is brought to life with color and cash in his mouth. The dog pays 150 credits for 5 symbols, 80 for 4, and 30 for 3.

Monopoly

Featuring Monopoly written on the front and sides, this bus pays 125 credits for 5 symbols, 50 for 4, and 15 for 3.

Black Car

The car pays 100 for 5 symbols, 40 for 4, and 10 for 3.

Moneybag

The moneybag pays 100 credits for 5 symbols, 30 for 4, and 10 for 3.

Monopoly Car

This silver car is exactly like the one in the original game, and it pays 80 credits for 5 symbols, 25 for 4, and 10 for 3.

Ship

The ship pays 80 credits for 5 symbols, 25 for 4, and 10 for 3.

Shoe

Another piece straight from the board game, the silver shoe pays 50 credits for 5 symbols, 20 for 4, and 5 for 3.

Top Hat

One more replica piece from the board game, the hat pays 50 credits for 5 symbols, 20 for 4, and 5 for 3.
Symbol Graphics
Earlier we discussed that the background looks good while not overshadowing the reels. This allows the symbols and their vibrant colors to stand out.
Mr. Monopoly, the black car, bus, limo drive, and ship all feature excellent detail. Symbols from the board game like Free Parking, the car, shoe, and moneybag are toned down to reflect the game.
Several other Monopoly slots have good graphics too, but we'd have to say that WMS' version ranks at the top of this category.
Super Monopoly Money Bonus Features
Another aspect to like about Super Monopoly Money is that it offers plenty of features. Below you can see a description of each feature:

MM Wild
If the MM Wild symbol appears anywhere on reel 5, it expands to fill the entire reel and substitute for everything except the Free Parking symbol.
When the MM Wild helps form a winning combination, you not only receive a credit prize for your win, but also Monopoly Money, or MM. If no winning combination is formed, you might still beawarded 10x to 100x your line bet in MM.

Free Parking Symbol
The Free Parking feature can be triggered when one or more of these symbols appear anywhere on the reels. When the Free Parking feature is triggered, you pick one of 5 cars to reveal eithera win, larger existing win, or bonus round.
The 5 Free Parking cars will always contain an MM Wild, wild, and the 3 symbols that landed in the first reel. If a jackpot lands on reel 1, it will be replaced with a wild in the FreeParking selection.
When Free Parking comes up during free spins, the 5 selections will always contain a wild, bonus symbol, and the 3 symbols in the first reel.

Free Spins
3 or more bonus and/or MM Wild symbols appearing left to right on an adjacent reel will trigger free spins. The number of free spins that you'll be awarded are 8 free spins for 3 symbols,10 free spins for 4 symbols, and 15 free spins for 5 symbols.
MM Wild, MM Bonus, and Jackpot symbols don't appear during free spins.

Wheel Bonus
When you earn Monopoly Money through the MM Wild, you spin the Wheel Bonus to turn your MM into a prize.
This takes you to a second screen, where you'll see Mr. Monopoly and a big wheel above him. Once you click Mr. Monopoly, he spins the wheel and you get to see your prize.
If the wheel stops on a multiplier, your MM is multiplied and turned into a credit value.
If the wheel stops on a Chance space, you choose 1 of 3 Chance Cards for a multiplier bonus worth 5x to 10x, or a Go! Re spin. The Go! Re spin gives you the opportunity to win between a 10xand 200x multiplier.
When the wheel stops on a Community Chest space, you pick 1 of 12 Community Chest Cards for a multiplier worth 1x to 25x, or Award All. The Award All result gives you the sum of all theCommunity Chest Cards.
If the wheel stops on Go! Re spin, you get another spin on the wheel. Multipliers on the Go! Re spin wheel range from 10x to 200x.

Monopoly Houses and Hotels
A Monopoly house or hotel can be awarded following any win where MM is not paid. The value of the house or hotel is paid in MM only.
Your chances of randomly winning a house or hotel increase when you bet more.
Betting Options
You must play all 25 pay lines, but you can change your coin denomination from $0.01 to $0.40. This is one of the lowest coin denominations that we've seen in a WMS slot machine.
You also have to make at least a $0.10 Feature Bet before spinning the reels. The Feature Bet increases as you increase your coin denomination.
Taking pay lines, coin denomination, and the Feature Bet into account, the lowest bet is $0.35 per spin and the highest wager is $14.00.
You can also auto spin the reels with your selected betting options for between 10 and 200 spins.
Other Options
Other gameplay options include several ways to preset your stopping conditions.
These options include: stop playing when X minutes have passed, when X spins have finished, when your balance decreases by X, when your balance increases by X, or when any single win meets X. Youcan type in whatever number you want to fill in the X's.
One more option is the ability to turn sound on and off.
Comparison to Other Monopoly Slots
As mentioned before, Super Monopoly Money is just one of the many slots that have been produced over the years. But it's currently the newest and most popular slots version of the board game.
Here are a couple other Monopoly slots that are popular in casinos.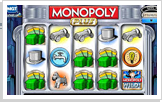 Monopoly Plus
This is one of several Monopoly games that IGT has made, and it's arguably their most popular version.
Featuring 5 reels and 30 pay lines, Monopoly Plus uses all the board game pieces as symbols, like the dog, railroad, hotel, top hat, utility company, and water works.
The graphics are good in this game, but they don't measure up to Super Monopoly Money's visuals. Where Monopoly Plus does stand out, though, is with its board game bonus feature.
When you unlock the bonus round by getting three or more dice anywhere on the reels, you choose your game piece to move around the board with. You then throw dice and travel around the Monopolyboard looking for properties and other bonuses.
You also get a chance to spin a mini 3 reel slot machine in this round. Dice give you extra rolls, houses give you between 40x and 400x on your triggering bet, and hotels offer between 120x and1,500x your wager.
Another feature is the Get Out of Jail Bonus!, which gives you three chances to roll double numbers and earn up to 300x your bet.
Overall, the Monopoly Plus bonus features are just as good as those in Super Monopoly Money. But the latter has better graphics, which is why we give Super Monopoly Money the edge.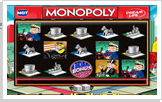 Monopoly Dream Life
Monopoly Dream Life centers on Uncle Rich Pennybags' lavish lifestyle. Symbols include the Monopoly Man driving a racecar, steering a ship, playing poker, and attending a premier event.
You'll also see original pieces from the board game, such as the dog, ship, and top hat.
The background is a corner of the Monopoly board, and you'll see cars drive by the bottom of the screen. The graphics aren't bad in this game, but they aren't on equal footing with the twopreviously discussed slots.
When you unlock the bonus, you're taken to the Monopoly Man's private suite to pick four playing cards. The value of each card represents how many free spins you'll get.
If you don't like the value of your card, you can make two discards. Once your four card hand is complete, you go back to the reels and finish your free spins.
Monopoly Dream Life is on a lower rung than both Monopoly Plus and Super Monopoly Money. But it does have enough good qualities to make it worth a try if you're a Monopoly fan.
Conclusion
Some people think of Monopoly as the board game that never finishes because it takes too long. If you fall into this category, then cast your preconceived notions aside because Super MonopolyMoney doesn't feel long and drawn out.
Instead, it offers action right from the beginning with a number of bonus features. You'll see Free Parking early and often, while the Wheel Bonus and Free Spins come around enough too.
We especially like the sequence in how you earn Monopoly Money through the MM Bonus, then get to spin the prize wheel afterward.
But while the features are good, what really makes Super Monopoly Money special is the graphics and atmosphere. This isn't a classic Monopoly setup, but it offers enough elements of the boardgame combined with a new setting to make most players happy.
Our Thoughts:
The only possible downside we see to this game is if you absolutely don't like Monopoly, and/or get annoyed by classical music. And you can always wear headphones and listen to your own music.
As long as this doesn't describe you, then we fully recommend that you try Super Monopoly Money.
September
Casino of the Month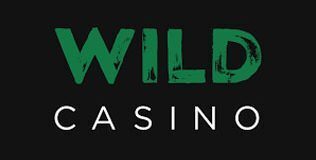 Welcome Bonus
250% up to $5,000