Betting on US Presidential Elections
The US presidential election is one of the most important political events in the world. The outcome doesn't just affect Americans, as the President of the United States has a global influence.
The race to the White House officially takes place every four years, but the presidential election is almost a permanent event. As soon as a president is elected, attention immediately turns to the next election. Some people find politics boring to pay attention to and talk about, but the presidential election is often exciting and constantly creates discussion points. It also creates betting opportunities.
Ever since political gambling became a thing, betting on the US presidential election has been extremely popular. There are many presidential election betting markets, and most of the top politics betting sites offer at least a few election wagers at any given time.
How We Rate

Safety & Security
You should be able to gamble online without fear. So we only recommend licensed sites that use the latest security and encryption techniques.

Bonuses
Maximize your bankroll with fantastic bonuses. Our recommended sites offer valuable bonuses with fair terms and conditions, including manageable wagering requirements.

Games & Betting
The best sites have the best wagering options. That's why you will find extensive games and betting opportunities on our recommended sites.

Banking
Getting your money to and from your account shouldn't be a hassle. We only recommend sites with a variety of convenient banking methods, including cryptocurrency and e-wallets.
Gambling real money on political events such as the US presidential election can be a lot of fun. You can potentially win good money if you know what you're doing, and presidential election betting is not that difficult to get to grips with.
You don't need to be a politician or political science major to make profitable wagers on the election, you just need to understand some basics and pay attention to relevant information.
This US presidential election betting guide will help. We cover the following topics and more.
Best political gambling sites for betting on the US presidential election
How to bet on presidential elections
The different presidential election betting markets
How to make money from betting on the presidential election.
Our goal is to give you all the information you need to enjoy betting on the next US president while improving your chances of winning some cash.
Let's get started.
Best Betting Sites for the US Presidential Election
Your first step towards betting on the US presidential election for real money is to join a safe and trustworthy online gambling site. We suggest choosing from the above list.
These sites have all been offering political betting online for many years. They offer a wide range of presidential election betting markets so there's plenty of opportunities to find good wagers.
There are many other advantages to using these sites to bet on the US election, too. They offer competitive political betting odds, bonuses for new and existing customers, and much more besides.

How to Bet on the Presidential Election Online
It's not hard to bet on the presidential election online. But, of course, that's easy for us to say as we've been gambling online for years. If you're new to it, we understand why it might be a little daunting.
Allow us to help you out by showing you how to get started.
Join a Legit Political Gambling Site
Your first task is to find a top-quality site for betting on politics online. You can try to find one on your own, but if you don't have much experience of betting online, you may not know what to look for.
So, why not let us show you where to bet on the US presidential election instead? As we explained above, our recommended election betting sites are safe, have fair odds, and offer loads of political betting markets.
Join one or more of the sites we endorse now, then move on to the next step!
Make a Deposit and Claim Your Bonus
The next step is to make a deposit. The online gambling sites we endorse accept a variety of options such as credit and debit cards, bank wires, money transfers, and cryptocurrencies.
American bettors should strongly consider using cryptocurrencies, like Bitcoin, for the following reasons.
It's anonymous
You can transfer four, five, and six-figure sums
There aren't any fees (or the fees are small)
You can use Bitcoin for both deposits and withdrawals
You get very fast payouts with Bitcoin
When you make your first real money deposit, you'll have the option to claim a deposit bonus. A deposit bonus is an offer in which the betting site matches a percentage of your deposit.
These offers can add hundreds and even thousands of dollars to your bankroll.
Place Your Wagers
Now that you have cash in your account, you can start placing some real money bets. But make sure you know what you're doing first. If you're going to win money betting on the US presidential election, you need to understand a few things.
For starters, you should know all about the different types of bets you can make on elections. Let's dive into that now.
Presidential Election Betting Markets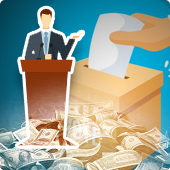 The top-rated betting sites for the US presidential election offer a great variety of wagers. This is not really surprising, given the political importance of the event and the fact that so many people enjoy gambling on the election.
We're not going to go over ALL of the election wagers you can place, as that would take a seriously long time. In any case, part of the fun is finding them out for yourself.
What we will do is cover the main presidential election betting markets that you'll find at political gambling sites.
The following are widely available, and among the easiest wagers to understand.
Moneyline
A moneyline bet is a straight up wager that's very simple. There are typically just two selections to choose from, although sometimes there are more.
An obvious example of a presidential election moneyline is on which party will win the election. The bet would look something like this.
You can also bet on who will win the electoral college, who will win the senate race, and more.
Futures
A futures bet is a wager that can be made several weeks or months in advance. Sometimes, you can even find presidential election futures offered YEARS in advance.
Here is an example of a futures bet for the 2020 US presidential election that was available before the field was narrowed down.
Earlier on in the race there were even more candidates you could bet on. If you're able to spot a winning candidate with high odds at an early stage, you have the potential to make a tidy profit.
It's not exactly common for a huge underdog to win, but presidential election upsets do happen.
Prop Bets
Props are usually bets in which the outcome doesn't always impact the bigger picture outcome, such as who will win the presidency.
The outcomes are tougher to predict since they're often unprecedented. They're often on silly things where you usually just have to guess, but there is potential to make money with them in the right spots.
Here are a some of examples of presidential betting props ahead of the 2020 US election.
Will @RealDonaldTrump be kicked off Twitter before the end of the year?
Will Kanye West file a statement of candidacy?
Will Donald Trump win more than 36.5 states in the Electoral College?
You can find many more political prop bets than these. Your options will depend on the political betting sites that you join.
Tips for Betting on the Presidential Election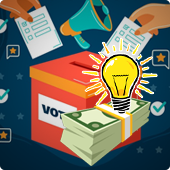 Now you know how to bet on presidential elections, and what your betting options are. That's a good start, but it's only one piece of the puzzle.
If you're going to be profitable in your endeavors then there's a bit more to learn.
The good news it that it's possible to make money betting on the US presidential election even if you're not an expert in politics. Just don't expect it to be easy. It can definitely be done, but you need to place the right bets at the right time.
The following tips will help you do that.
Don't Blindly Trust the Media
In some cases, it pays to stray from public opinion. We saw this firsthand during the 2016 presidential election. A lot of the major news sources predicted that Hillary Clinton would win.
Oops! She didn't. Because of this, many were able to profit off of betting on the election underdog. The point is that you want to dig deep and do your own research. Don't trust any one news source, especially if they favor one side of the aisle over the other. And don't assume that the presidential election odds are always an accurate indicator of what's going to happen.
Otherwise, there's no way you'll make money betting on the next US president.
Consider How the US Economy is Doing
The economy is a good indicator of whether a president will win reelection. Since 1900, only one president has won a reelection bid during a recession, William McKinley. The other presidents lost.
William Taft (1912)
Herbert Hoover (1932)
Jimmy Carter (1980)
George H.W. Bush (1992)
Always bear in mind that the economy can change quickly, and for unexpected reasons. For example, the US economy was doing okay at the start of 2020 up until around mid-March and the global pandemic. Millions of people were laid off or lost their jobs.
The United States entered a recession, possibly the worst in decades. At around the same time, Trump's presidential election betting odds started to lengthen. There were perhaps several reasons for this, but a contributing factor would definitely have been the economy. However, there were always going to be people who didn't blame Trump for the recession.
Which Way Are the Swing States Swinging?
Trump lost the popular vote in the 2016 presidential election but won the electoral college because he picked up major electoral votes in the swing states.
He won these votes by razor thin margins, by less than two percent.
That's why it's important to pay attention to which way the swing states are swinging. Losing the votes in even just one state can have a major impact on who will win the presidency.
Watch the Presidential Debates
There are a couple of reasons why you should watch the debates.
One, you can bet on who will win the debate. You might even find prop bets on what might be said or done during a debate.
Another reason to watch the debates is to learn about the candidates' main messages, what their platform is, and whether they're connecting with the American public.
Whoever connects with the public more will have an advantage going into Election Day. This can help you choose which way to bet on the presidential election.
Pay Attention to Current Events
You want to pay attention to current events. Current events can shape the public's perception of the president, which will impact which way they vote.
And you certainly won't find a better example of this than the 2020 election cycle where plenty of significant events are leading up to a major election.
Many things impact who people will vote for during each election. And you want to pay attention to all of this, whether it's current events, swing states, and so on. Having all of this insight will help you make more correct predictions, as well as spot more profitable betting opportunities.
And that, essentially, is how you make money with presidential election betting. We have some more tips for you, too.
How the US Presidential Election Works
Many people don't fully understand how the US presidential election works because there are so many moving parts.
It's going to be hard to bet the presidential election successfully if you're not fully up to speed with the process, so what we want to do now is try to simplify it as best we can.
Primaries and Caucuses
Each major political party holds primaries and caucuses. These start at the beginning of the election year and end around the middle of the year.
Primaries and caucuses are held within each state around the country. Candidates travel to different states in attempt to garner enough delegates from those states. Delegates are used to determine who the presidential nominee should be for that party.
National Conventions
About halfway or two-thirds of the way through the election year, each party hosts a convention. The point of the convention is to determine who the presidential nominee will be. The candidate with the most delegates will win their party's nomination.
Both the Republican National Convention and Democratic National Convention were announced for August during the 2020 election year.
Presidential Debates
The two presidential candidates will debate three times prior to the election.
They will also campaign around the US to garner support.
Election Day
Election Day, or Voting Day, in the USA takes place on the first Tuesday after the first Monday in November. Whoever receives at least 270 electoral votes will be the next President-elect.
And that's a simplified overview of the presidential election process in the United States. What's neat about this from a betting perspective is that you can place wagers on nearly every phase.
You're now in pretty good shape to starting placing real money wagers on the presidential election. You know much of what you need to. Don't leave us just yet, though.
The next section covers a few things that many elected presidents have had in common. This can be useful information when deciding which candidate to bet on in a presidential race.
Commonalities in Elected US Presidents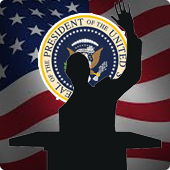 When you're betting on anything, political or otherwise, it's often useful to look at trends.
There aren't too many trends worth considering when betting on presidential elections, partly because they're four years apart and circumstances are frequently very different from the previous one.
One thing that is good to think about, though, is how a candidate compares to previously elected presidents. Does he or she have the traits and experiences that have typically been common among those who have held office?
The following is a list of six things that many presidents have had in common.
#1 – Military Service
32 of 44 presidents have served in the US Armed Forces.
According to one poll (with 3,128 voters), however, military experience wasn't important to nearly 50% of voters. Only 10% of the voters said they'd definitely prefer someone with a military background.
While the military isn't for everyone, it's incredibly beneficial for the people who do enlist. You can learn a lot about discipline, leadership, honesty, and grit in the military. These are all important qualities for a president to have.
#2 – Education
Higher education is another common trait that many US presidents have in common. Of the 44 presidents (Grover Cleveland was our 22nd and 24th president), only 12 didn't have a degree.
Many of the presidents who didn't earn a degree still went to college but for some reason didn't finish. And Milliard Fillmore should probably get a pass because he founded two universities. He clearly thought education was important despite not earning a degree himself.
Every president since 1956 has had a degree, and there have been eight presidents who earned undergraduate degrees. Polls show that the public cares about education.
Of more than 3,600 voters, 20% feel that the president should have a bachelor's degree. Roughly 80% of voters felt that higher education (beyond high school) is important.
#3 – Legal Experience
26 presidents had legal experience prior to taking office.
That includes George Washington, John Adams, Thomas Jefferson, James A. Garfield, Franklin D. Roosevelt, Bill Clinton, and Barack Obama.
#4 – Previous Political Experience
Most presidents have former political experience. This includes time spent as the vice president, secretary of state, state governor, or US senator.
Only five presidents had zero previous political experience going into the White House.
Zachary Taylor
Ulysses S. Grant
Herbert Hoover
Dwight D. Eisenhower
Donald Trump
In their defense, four out of the five presidents listed above were in war (usually as a high-ranking commander). They were serving the country in another way.
Donald Trump is the exception. He had no previous political experience prior to his first presidential election, and no military experience.
#5 – Business Experience
15% of US presidents had business experience prior to becoming the president.
Opinions appear to be mixed as to whether business experience results in a good presidency. Harding, for example, was a successful businessman but is considered one of the worst presidents in history.
However, Harry Truman failed at business but is considered one of our nation's best presidents. So, it's hard to say how much business experience helps in running the country.
#6 – Religion
Most US presidents were or are religious. Most identified as Christians, though the further back you go in history, the more presidents you see that identified as Protestants, Nontrinitarian, Reformed, and Anglican. Dig into the 1700s and 1800s, and the presidents were Unitarian, Deist, and Anglican.
No president has stated he was atheist or agnostic. However, there were a few presidents, such as Abraham Lincoln and Thomas Jefferson, whose religious beliefs were unknown. Those closest to them made it clear that they believed in something or, at least, had opinions about religion.
Those are the most common factors or backgrounds that the presidents of the United States have in common.
None of these experiences are required to become the president. Political or military experience and higher education definitely seem to help, though.
It's certain that some of these experiences help future presidents develop the characteristics needed to successfully run the United States of America. So, when you're betting on the presidential election, it's worth taking them into account. Because the voters will be.
Legal Requirements for Becoming a US President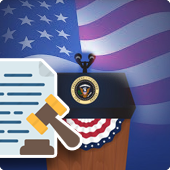 This is not especially related to betting on the next president, but it's something else worth knowing about out.
Americans who want to become the next POTUS have need to meet three requirements before Inauguration Day on January 20th.
Each is a legal requirement is written under Article II Section 1 of the Constitution of the United States of America.
Let's take a more detailed look at the necessary qualifications for the office of president, along with why they exist.
#1 – Presidents Must Be a Natural Born US Citizen
This requirement for a president's eligibility has given the most grief of the three because "natural born citizen" isn't clearly defined in the Constitution.
This has resulted in a few situations where a candidate's eligibility was in question.
President Barack Obama – Many conspiracy theorists believed that Obama wasn't born in Hawaii but Kenya or Indonesia instead. They also believed that he faked his birth certificate. Obviously, this wasn't true.
Ted Cruz – Cruz was born in Calgary, Alberta, in 1970. His father wasn't a US citizen, but his mother was. And since his mother was a US citizen, Cruz is therefore a citizen, too.
John McCain – McCain was born in the Panama Canal Zone because his father was stationed there while serving in the US Navy. People questioned whether this meant McCain was a natural born citizen. Legal scholars stated that McCain's status as a US citizen was not in question.
There are several other examples where natural born citizenship seemed questionable, which goes to show just how unclear the Constitution is regarding this presidential requirement. It's created many questions around the following situations.
US citizens' children who were born abroad
US citizens born in territories such as Puerto Rico
Native Americans born on reservations
Foreign-born children adopted by US citizens
The Citizen Clause, which is the first sentence in the 14th Amendment, is the only clarification we have for these situations. Here's what it says.
"All persons born or naturalized in the United States, and subject to the jurisdiction thereof, are citizens of the United States and of the State wherein they reside."
If a candidate fits the bill, then he meets this requirement for becoming a president of the US.
#2 – Presidents Must Be 35+ Years Old
The Constitution says that the president must be at least 35 years old on Inauguration Day. This means they can campaign and even win the presidency at a younger age, but they must be 35 before taking office.
It's not exactly clear what would happen if the president-elect failed to meet this or any other requirement prior to January 20th.
Some people say that if a candidate fails to meet the requirements, they'd be disqualified. The vice president elect would assume the role instead.
The other school of thought is that the vice president would serve as president until the president-elect came of age.
Either way, it's unlikely we'll ever have an election where someone this young runs for president and wins. Now, the Founding Fathers had a couple of reasons for including this age limit in the Constitution.
One reason was to avoid a dictatorship where a king (or president) passes on their rule to their kids. Between this requirement, term limits, and the election process, it's much harder to keep the presidency "in the family."
The other reason is to ensure that whoever becomes the president is mature and has some life experience.
Whether this reason holds water in 2019 is debatable. I know of many teenagers who have far more maturity than the 70-year-old politicians berating each other on Twitter.
That's a topic for another day, though. Let's move on to the last US presidential legal requirement.
#3 – Presidents Must Be a US Resident for at Least 14 Years
The last requirement presidential candidates must meet is that they need to have been a US resident for at least 14 years.
This requirement's interpretation, like the US citizenship requirement, has raised a lot of questions. People have wondered if this means that they need to have lived in the US for 14 years total or 14 consecutive years.
The best way to answer this question is to look at our history. There are a couple of examples that will help us out.
Herbert Hoover is one example. He lived in London from 1910-1917 and was inaugurated in 1929. If he had to live in America for 14 consecutive years, he wouldn't have met the criteria.
President Eisenhower spent four years in Africa and another seven in Europe. This was only a couple of years before he became president of the United States in 1953.
So, it stands to reason that, as long as the presidential candidate has lived in the US for 14 years total and meets the two other requirements, they're eligible to become the President of the United States.
With that covered, these requirements aren't the only thing US presidents have had in common. While not a prerequisite, most share the experiences in the following section. But keep in mind that it's debatable as to how much of this has helped each president while in office.
Ready to Bet on the Next Presidential Election?
Politics aren't the most fun for everyone. Following politics and learning about laws in general can be taxing and require a lot of research. But the best way to make politics fun is to bet on it! Political gambling is continuing to grow in popularity, and it's not hard to see why.
We like betting on politics online because there are so many opportunities. For example, you can bet on who the next senator will be or whether a big law will pass. And, of course, you can find plenty gambling sites with US presidential election betting odds.
Presidential election betting is one of our favorites. Elections take place every four years, and there is a lot of historical data to draw predictions from. You can definitely make some cash if you know what to pay attention to.
To get started, all you need is an account with one of the best political betting sites, like the ones we endorse on this page. Join one of these sites, and you'll never have to wonder where to bet on the presidential election online again.
August
Sportsbook of the Month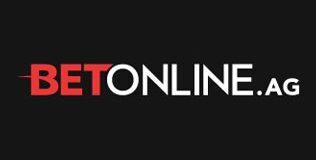 Welcome Bonus
50% up to $1,000