Best Overwatch Betting Sites of 2022
Overwatch looks like its setting up to become one of THE top games in professional esports. It's already had a significant impact, despite not being developed specifically as an esports game. The first major competition for Overwatch was announced by ESL Gaming in June 2016, just ONE MONTH after the game was officially released by Blizzard Entertainment.
The competitive Overwatch scene is now attracting plenty of attention, even though it's still in its infancy, really. Most professional matches are watched by large audiences, and there's a lot of betting interest, too. This hasn't gone unnoticed by the esports betting sites. Some of them started offering Overwatch betting markets almost immediately, and many others have followed suit.
This means there's no shortage of options if you're looking for somewhere to bet on Overwatch. However, you should choose which sites you use carefully. There are some excellent ones out there, but some pretty bad ones too. Having spent some time checking them all out, we've picked out the following as the best. In our opinion, these are currently the best Overwatch betting sites around.
Rank
Betting Site
Exclusive Bonus
Get Started

#1

BetOnline

50% Up To

$1,000

Visit Site

Visit Site

#2

Bovada

50% Up To

$250

Visit Site

Visit Site

#3

BetUS

125% Up To

$2,500

Visit Site

Visit Site

#4

Everygame

100% Up To

$500

Visit Site

Visit Site

#5

MyBookie

100% Up To

$1,000

Visit Site

Visit Site
Each of these sites has been included on our list for a reason. They're all reputable and trustworthy (which is the most important thing), and they all provide an excellent service. We're absolutely convinced that these are THE best places to bet on Overwatch. You won't be disappointed with your experience at any of them.
Please bear in mind, however, that we've ranked these sites based on their OVERALL performance. They all perform well enough in each of the important areas, but they naturally perform better in some areas than others. This means that one or two of them may be more suitable for you than the alternatives. Not everyone has the exact same requirements from a betting site, so personal preferences do come into play.
Therefore, we suggest that you sign up with ALL of these sites. This way you can play around and see which ones you like the best. You may decide to spread your action around at different sites, or you may decide to use just one. It doesn't really matter either way. There are some advantages to using multiple sites, but the most important thing is to use whichever site(s) suit YOU the best.
You can read more about how we select our recommended sites below. We've also provided a few basic details about the Overwatch game, as well as some other useful information.
About Our Recommendations
We rank the top gambling sites in dozens of different categories at GamblingSites.com. It's something we take VERY seriously. We have a strict set of rules for deciding which sites to recommend to our readers, and we ensure that only the highest quality sites make the cut. This means we must do a great deal of research and testing before compiling our rankings.
There are several factors we look at during this research and testing. Certain factors are important for ALL types of sites, while others depend on which category of site we're ranking for. Here's a list of some of the main factors that we consider for all sites:
Licensing & regulation
Reputation/past issues
Security & encryption
Ease of use
Banking options & processes
The first three points here are all about ensuring that a site is safe to use. This is extremely important to us. There are a few sites out there that CANNOT be trusted, and we obviously don't want them anywhere near our rankings. Checking factors such as licensing arrangements and past issues helps us to weed out the dodgy sites.
Ease of use is important because it can greatly affect our overall experience. Sites that are well-designed and user-friendly are a joy to use, whereas sites that aren't just cause frustration. We don't like getting frustrated when we're gambling online, and we're pretty sure our readers don't either!
The final point on our list is a vital factor for us to consider. Getting our money in and out of our online gambling accounts SHOULD be simple, but that's not always the case unfortunately. There are a lot of sites that offer very few methods for depositing and withdrawing, and that can be a real pain. There are also sites that make it very difficult to make withdrawals, or take far too long to process them. These sites obviously don't make it into our rankings.
When it comes to ranking the best Overwatch betting sites, the following factors are among the most important:
Overwatch betting options
Coverage of Overwatch tournaments and leagues
Competitive odds for Overwatch betting markets
It's clear why these factors are important. They all have a direct impact on how suitable a site is for betting on Overwatch. We like to have plenty of choice when picking our wagers, and we like to be able to bet on a lot of different competitions. Getting competitive odds ensures that we're getting good value for our money, which is a significant benefit and ultimately improves our chances of making money.
There's a load of other factors that we look at when ranking sites, too. We don't really need to list them all though, and it probably wouldn't make for very interesting reading. The key point we want to make is that we are VERY selective when it comes to making our recommendations. We only ever recommend sites that we like to use ourselves, and we're as demanding as anybody when it comes to the standards we expect.
In short, you can trust our recommendations. If you're looking for the best places to bet on Overwatch, you really don't need to look any further.
The Basics of Overwatch
Overwatch was released in May 2016. It was developed by Blizzard Entertainment, a game designer best known for its World of Warcraft and StarCraft franchises. It was their first attempt at a first-person shooter (FPS) game, and they brought their own style to the genre. There are obvious similarities between Overwatch and other FPS games, but there are a lot of differences too.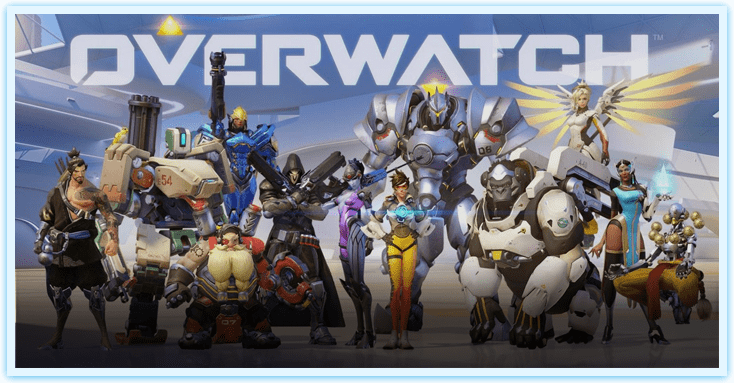 Blizzard Entertainment is one of the best game designers around, and they know what the gaming community wants. It came as no surprise to us that Overwatch was an instant hit, winning "Game of the Year" and "Best Esports Game" at the 2016 Game Awards. It's gained a huge following already, with over 30 million registered as of the middle of 2017.
Like many of today's popular video games, Overwatch is played in teams. A match features two teams of six players, with each player taking control of one of 24 characters. These characters are known as "heroes", and they all have their own unique set of attributes and abilities.
The heroes in Overwatch are divided into three distinct categories. These are as follows:
Damage

The primary role of offense heroes is to attack the enemy. They deal large amounts of damage but have low health.

Tank

Tank heroes have very high health. Part of their role is to protect their allies by taking on enemy fire. They're also tasked with breaking down enemy defenses.

Support

Heroes in this category are not very strong in battle. However, they have abilities that enable them to enhance their allies and weaken the enemy.
Selecting the right hero is an important part of Overwatch. Players must think carefully about which hero is most suitable for their style of play and their role on the team. They must also ensure their team is balanced with a good mix of attributes and abilities.
Blizzard make regular adjustments to the heroes, and also introduce new ones occasionally. They're constantly trying to ensure that none of the heroes are too overpowered or underpowered. Naturally though, there are a few heroes that players seem to favor above all others. These are the five most popular at the moment.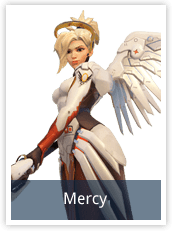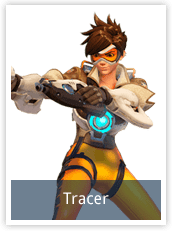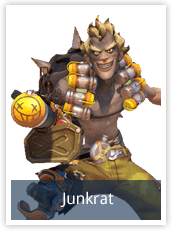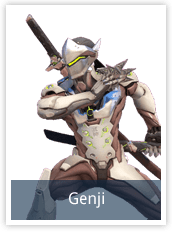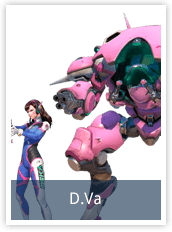 There's a full list of Overwatch heroes on the official site. It's worth studying this list, as it includes details of each hero's abilities. This can be useful information to know when betting on Overwatch.
One aspect of Overwatch that has helped the game succeed as an esport is the different game modes. In addition to the various "arcade style" modes that are popular among casual players, Blizzard has created four simple modes that are well suited for competitive play. These are as follows:
Assault

In assault mode, one team is picked as the attacker and the other as the defender. The attacking team is tasked with capturing a number of specified areas of the map, and the defending team must attempt to stop them.
Escort

This mode also sees one team made the attacker and one team made the defender. The attacking team's objective here is to escort a payload across the map. The defending team must capture or destroy the payload.
Hybrid

This mode essentially combines the two previous modes. The attacking teams must first capture a specific point on the map. This releases a payload which they must then escort to another part of the map. The defending team's objective is to stop the attacking team.
Control

Control mode is similar to assault mode, but teams are not set as attackers and defenders. Instead, they are both tasked with taking control of specific points on the map.
We've only covered the basics of Overwatch here in order to give you a broad idea of what the game is all about. We strongly recommend learning about it in more detail if you're planning to bet on Overwatch matches and competitions. Simply knowing the basics is not enough, as you need an in-depth knowledge of the game if you want to make good betting decisions on a regular basis. The following guide will teach you everything you need to know, and you should also consider playing the game for yourself.
Best Overwatch Streamers
Learning all about Overwatch and how it's played is the MINIMUM you should do before betting on the game. There are other things you can do to improve your chances of making money, too. Getting to know the teams and players can definitely help, and so can watching plenty of the professional competitions.
Something that we find especially useful is watching Overwatch streamers. These are people who video themselves playing the game while providing a running commentary about what's going on. Watching their videos is GREAT for learning more about the intricacies of Overwatch and all the strategies involved, while helping to give us an edge when making our betting decisions.
There are tons of Overwatch streamers who share their videos on sites such as YouTube and Twitch. Some are professional players, while others are just casual gamers. Videos from the professional players are generally the most useful, but some of the high-level casual gamers provide really good insight too.
Here's some information about a few of the streamers we watch on a regular basis. We STRONGLY recommend checking them out for yourself.
Roflgator
Rob "Roflgator" Malecki is a professional esports coach. He previously coached the hugely successful Fnatic team, and is currently coaching Tempo Storm. He's also a very accomplished Overwatch player who makes some excellent videos.
A_Seagull
A_Seagull is easily one of our favorite esports streamers. His real name is Brandon Larned, and he used to be on the main roster of NRG esports. He recently stepped down to take a sub position, so that he could spend more time on his streaming. This was no great surprise as he has large followings on both his YouTube channel and his Twitch channel.
Lassiz
A professional streamer for Team Dignitas, Lassiz is a very skilled Overwatch player. He favors an offensive style of play, and is among the top ranked players in the world for kill/death ratio. Previously a SMITE player, he grew to hate that game and switched to Overwatch. One of the reasons we like his Twitch videos so much is that he hits just the right balance of entertainment and insight.
MoonMoon
There's no doubt at all that MoonMoon could play Overwatch professionally. He's one of the most talented players around, but has said many times that he prefers to stream. We're very grateful for that! We love his videos, and learn a lot from them. He streams for around 10 hours a day, five days a week, so there's no shortage of content to watch.
iddqd
Andre "iddqd" is one of the leading professional Overwatch players. He's played for a number of esports teams over the years and is currently with NRG. Although he's not the most prolific streamer around, his videos are definitely worth watching. He's especially good at explaining what he's doing in the game and why.
One more streamer we should mention is Ryu Je Hong. We don't actually watch his Twitch channel because he only speaks in his native Korean language. Unfortunately, that's not a language we understand. We've heard that his videos are excellent though, and he's certainly an accomplished player.
The Overwatch League
Overwatch has already featured in several esports tournaments and leagues. Currently, however, there aren't that many established competitions that are dedicated to Overwatch. The main ones are as follows:
Overwatch World Cup
Overwatch Premier Series
Overwatch Pacific Championship
Overwatch Contenders
There are few others too, but many of the current Overwatch events are "one-offs" rather than regular leagues and tournaments. This is only because the game is still so new though, and we're confident it will change in the future.
One competition that's definitely on the horizon is simply named, "The Overwatch League". This was announced by Blizzard in 2016, and it will be organized by the game developers themselves. Their plans for it are VERY ambitious, as they're attempting to create a league that is similar to those of traditional professional sports.
The Overwatch league will feature franchised teams based in various cities around the world. These teams will recruit players in the same way as professional football and basketball teams in the United States. There'll be a combine and a draft each year, just like in the NFL and the NBA. Once recruited, players will be paid fixed salaries with bonuses based on performances. There'll also be minor leagues, where teams can scout for upcoming talent.
According to a report by ESPN, Blizzard has had some problems recruiting franchises. However, the league is still expected to go ahead as planned. We're excited to see how it all pans out, as it could be a major development for the esports scene in general. A global league with franchised teams would a be a huge step towards esports entering the mainstream.
You can keep up to date with what's happening with The Overwatch League on the official site.
June
Sportsbook of the Month

Sign up Bonus
60% Up To $1,000
READ REVIEW
Visit Site
X