Ranking the 10 Greatest NFL Defenses of All Time

A great NFL defense can lead a team to the Super Bowl. An elite defense can do the heavy lifting as long as the offense is somewhat respectable. Over time, the NFL has shifted towards a more offense-centric league. That's why many great defenses come from the pre-21st century.
They didn't say "defenses win championships" for nothing, and teams who had elite units on that side of the ball often opened the year with favorable odds at the best Super Bowl betting sites. Times have changed, but elite defenses still have to be respected.
Looking back at the best NFL defenses in history, there is a strong consensus with the top three. From there, however, the other seven slots are up for grabs. Wondering which defenses rank where? Join me for a breakdown of the 10 greatest defenses in NFL history.
10. 1962 Green Bay Packers
The Green Bay Packers dominated the 1960s with their dominant defense, but 1962 marked their best season.
Green Bay had five future Hall of Famers, which included the following players.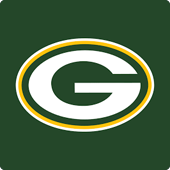 Willie Davis
Henry Jordan
Ray Nitschke
Herb Adderley
Willie Wood
Davis led the team with 13 sacks, while Wood and Adderley combined for 16 interceptions.
The Packers allowed 14 points in their first four games. They allowed fewer than 10 points in six of their last ten games. Overall, they had three shutouts.
Green Bay allowed a league-low 10.6 points per game and second-fewest yards per game. They also held opposing QBs to a 43.5 passer rating.
A 13-1 record allowed Green Bay to play in the NFL Championship. They matched up with a New York Giants team that led the league in yards per game.
Ultimately, the great defense took down the great offense. Green Bay's defense forced three turnovers in a 16-7 victory. New York's only touchdown came on a blocked punt return.
Nitschke claimed MVP after recovering both of the Giants fumbles. Green Bay's potent offense allowed them to finish with the best point differential in the 1960s.
Some may say this was the original great defense.
9. 2002 Tampa Bay Buccaneers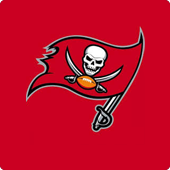 When they name a coverage scheme after your defense, you know it's among the best of all time.
The "Tampa 2" has two deep safeties with seven players dropping into coverage. The middle linebacker will cover the deep middle.
Simeon Rice and Warren Sapp were the sack artists, as the two combined for 23.0. Derrick Johnson joined Rice and Sapp as members of the All-Pro first team. Brooks racked up 118 tackles and recorded five interceptions.
Tampa Bay's defense had a rough showing in Week 1, allowing a season-high 26 points. They proceeded to hold five of their next seven opponents under 10 points. Check out their final numbers.
Points Per Game: 12.3 (1st)
Yards Per Game: 252.8 (1st)
Turnovers: 38 (3rd)
Sacks: 43 (6th)
Even with a 12-4 record and first-round bye, the Buccaneers didn't come into the playoffs as one of the favorites. Well, they allowed a combined 16 points in their first two games. And yet, they still went into the Super Bowl as (+3.0) point underdogs.
The Buccaneers defense wreaked havoc, forcing five turnovers in the 48-21 victory. Dwight Smith and Derrick Brooks combined for three pick-sixes, while Dexter Jackson won Super Bowl MVP with two interceptions.
January 26th 2003! On this day 17 years ago the @Buccaneers won Super Bowl XXXVII defeating the Raiders 48-21!! #GoBucs @DBrooks55 @WarrenSapp @rondebarber @simeon_rice @DJackson_MVP @JohnLynch49ers 💪🏈 #DefenseWinsChampionships pic.twitter.com/Z9zcBmFyPI

— Adam (@Taggsy79) January 26, 2020
This is a perfect example of getting hot at the right time.
8. 1991 Philadelphia Eagles
The 1991 Philadelphia Eagles allowed a little more points than most great defenses, but that has more to do with their terrible offense.
Philadelphia had an insane defensive line that included Reggie White, Clyde Simmons, and Jerome Brown. Check out the sack total for each player.
Reggie White: 15.0
Clyde Simmons: 13.0
Jerome Brown: 9.0
Those players played a big hand in the Eagles defense, allowing the fewest yards, passing yards, and rushing yards per game.
The issue with the Eagles was their offense was among the worst in the league. Randall Cunningham tore his ACL in Week 1, and the Eagles began the season 3-5.
Their defense came on strong in the second half, allowing 14 points or less in five of their last eight games. Unfortunately, a 7-1 stretch wasn't enough to qualify for the playoffs.
Earlier, I mentioned how a great defense needs a respectable offense. The Eagles didn't have that. They scored 13 points or less in all six of their losses.
With all the talent on the defense, they at least deserved a playoff spot. Who knows how far they could've gone.
7. 1986 New York Giants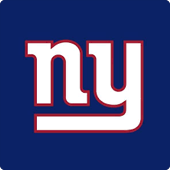 The Big Blue Wrecking Crew dominated opponents from the late 1980s to the early 1990s. At the center of the New York Giants defense was Hall of Famer Lawrence Taylor.
Taylor put together a legendary season with 20.5 sacks. He became the second player in NFL history to win MVP, and he did it unanimously.
But Taylor was far from the only impact player on the Giants defense. Carl Banks had 113 tackles, and Leonard Marshall racked up 12.0 sacks.
New York didn't have a great passing defense, but no one was running on them.
Rushing Yards Per Game: 80.3 (1st)
Touchdowns: 10 (1st)
Yards Per Carry: 3.7 (6th)
Following a 31-28 loss in the season-opener, the Giants defense didn't allow over 20 points until the season finale. They went into the playoffs as a (+250) favorite to win the Super Bowl.
In their first two playoff games, they outscored their opponents 66-3. So yeah, they were dominant.
The Giants capped off their fantastic season with a 39-20 victory in the Super Bowl. They sacked John Elway four times, with Marshall picking up two.
They left no doubt as to who was the best team in 1986.
6. 2013 Seattle Seahawks
In an era where offenses are better than ever, the Seattle Seahawks shut down offenses with the Legion of Boom.
The Legion of Boom featured All-Pros Richard Sherman, Earl Thomas, and Kam Chancellor. Sherman was their star with eight interceptions and two fumble recoveries.
Then, you had Michael Bennett and Cliff Avril combining for 16.5 sacks.
Only once did the Seahawks allow more than 24 points. That played a big hand in them leading the league with 14.4 points allowed per game. Here are a few more of their defensive stats.
Yards Per Game: 273.6 (1st)
Passing Yards Per Game: 172.0 (1st)
Interceptions: 28 (1st)
Turnovers: 43 (1st)
It was tough to pass on the Seahawks defense in an air raid league.
Seattle cruised through the playoffs to set up a Super Bowl against the Denver Broncos and the greatest offense of all time. It was like an immovable object vs. an unstoppable force.
The first snap of the game flew over Peyton Manning's head and into the end zone for a safety. That set the tone for a dominant performance.
On this day in 2014, the Seahawks win their 1st Super Bowl title, over the favored Broncos 43-8.

LB Malcolm Smith returned an INT of a Peyton Manning pass 69 yds for a TD late in the 1st half, and Percy Harvin returned the opening kickoff of the 2nd half 87 yds for another TD pic.twitter.com/2noCkV6AV5

— ESPN Stats & Info (@ESPNStatsInfo) February 2, 2021
Their defense forced four turnovers en route to a 43-8 victory. Malcolm Smith claimed Super Bowl MVP with a pick-six and fumble recovery.
It was the perfect ending to a historic season.
5. 1971 Minnesota Vikings
Here, we have another defense that earned a legendary nickname. The "Purple People Eaters" was a dominant force on the defensive line.
Their defensive line included Hall of Famers Carl Eller and Alan Page. Jim Marshall, who owns one of the dumbest plays in NFL history, played a significant role in this defense.
Page became the first defender in NFL history to win MVP. He recorded nine sacks and three fumble recoveries. Charlie West, Paul Krause, and Ed Sharockman combined for 19 interceptions.
The Minnesota Vikings pitched three shutouts and only allowed one opponent to score over 20 points. They held their opponents to 9.9 points per game.
In the playoffs, the Vikings matched up with the Dallas Cowboys. Minnesota's defense looked strong early, holding Dallas to six points in the first half. Unfortunately, their offense turned the ball over five times in a 20-12 loss.
This became an unfortunate trend for the Vikings. They lost in the Super Bowl four times in eight years. In every Super Bowl, their offense scored 14 points or less.
Even with the disappointment, we can't discount their accomplishments.
4. 1975 Los Angeles Rams
The Los Angeles Rams dominated the 1970s, with their peak coming in 1975. Jack Youngblood was their lone first-team All-Pro with 15.0 sacks and two fumble recoveries. They also had a host of Pro Bowlers.
Merlin Olsen
Fred Dryer
Jack Reynolds
Isiah Robertson
Bill Simpson might have been their most impactful defender with all the talent. He racked up six interceptions and five fumble recoveries.
Los Angeles allowed 9.6 points per game. That is the third-fewest in NFL history. If you take out their two losses, that number would go down to 7.8 points per game.
The Rams were one of three teams to finish with a 12-2 record.
In the Divisional Round, the Rams forced five turnovers in a 35-23 victory. The Rams had a pair of pick-sixes and a fumble return touchdown.
Los Angeles entered the NFC Championship Game as a (-6.5) point favorite. Unfortunately, their defense had the worst game of their season.
Roger Staubach went off with four passing touchdowns, scoring 37 points on the Rams defense. Their offense couldn't make it competitive in a 37-7 loss.
It was a disappointing ending for one of the best defenses of all time.
3. 2000 Baltimore Ravens
Now we're getting into the defenses that truly separated themselves from the pack.
The 2000 Baltimore Ravens dominated opponents with their legendary defense. They had four shutouts and only allowed three opponents to reach the 20-point threshold.
Defensive Player of the Year Ray Lewis was at the front of that defense.
137 tackles
14 tackles for loss
0 sacks
3 fumble recoveries
2 interceptions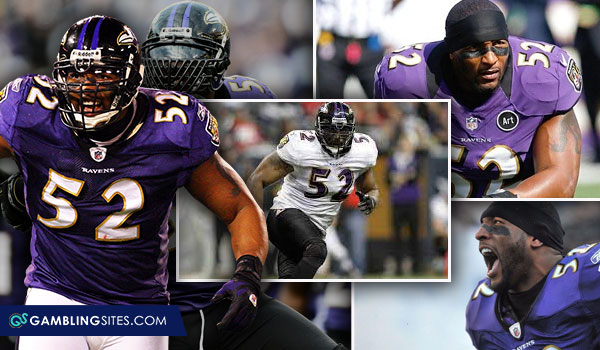 Baltimore had a ton of stars, including Rod Woodson, Sam Adams, Rob Burnett, and Peter Boulware.
The Ravens allowed 924 points and 970 rushing yards. Both marks set an NFL record for a 16-game season. In the playoffs, there was a very little letdown.
Following a 21-3 victory over the Denver Broncos, the Ravens were (+6.0) point underdogs against the Tennessee Titans. In the fourth quarter, it was a 10-10 game. That's when the Ravens iced the game with a blocked field goal touchdown and a pick-six.
Baltimore advanced to the Super Bowl with a 16-3 victory over the Oakland Raiders.
The over/under for the Super Bowl was 33 points. Baltimore forced five turnovers for the second straight game as they defeated the New York Giants 34-7. New York's only touchdown came on a kickoff return.
To recap, Baltimore allowed one offensive touchdown in four playoff games.
2. 1976 Pittsburgh Steelers
The Steel Curtain just hit differently. The Pittsburgh Steelers defense was an absolute force in 1976. It's hard to pick their top player because they had so many greats.
Mean Joe Green had six sacks, Jack Lambert recovered eight fumbles, and Mel Blount recorded six interceptions. Lambert and Jack Ham made the All-Pro first-team.
This team faced adversity with a 1-4 start. In that stretch, the defense wasn't great.
Pittsburgh won their final nine games, allowing 26 points in that stretch. That's less than 3.0 points per game. The Steelers had five shutouts and went 22 straight quarters without allowing a touchdown. Check out their overall numbers below.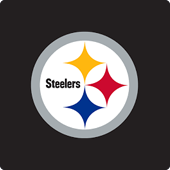 Points Per Game: 9.9 (1st)
Yards Per Game: 237.4 (1st)
Passing Yards Per Game: 133.3 (6th)
Rushing Yards Per Game: 104.1 (1st)
Turnovers: 46 (5th)
Imagine how low their points per game could've been if they didn't allow 110 points in their first five games.
The Steelers took care of business with a 40-14 win in the Divisional Round, but they couldn't get it done in the AFC Championship Game. Pittsburgh came in as (-4.0) point favorite but lost 24-7 to the Oakland Raiders.
It was a brutal ending for a team that deserved to play in the Super Bowl.
1. 1985 Chicago Bears
The greatest defense of all time belongs to the 1985 Chicago Bears. Chicago's front seven was ruthless, with players like Mike Singletary, Richard Dent, Steve McMichael, and Dan Hampton.
Dent led the way with 17.0 sacks. Otis Wilson and McMichael combined for 18.5 sacks.
The Bears allowed 24+ points in two of their first three games. It didn't take long to settle in, as they held 12 of their last 13 opponents under 20 points. Chicago's only loss of the season came in one of the greatest Monday night football games of all time.
Here are the rest of their defensive numbers.
Points Per Game: 12.4 (1st)
Yards Per Game: 258.4 (1st)
Passing Yards Per Game: 176.0 (3rd)
Rushing Yards Per Game: 82.4 (1st)
Turnovers: 54 (1st)
Sacks: 64 (3rd)
Chicago went into the playoffs as the clear favorite (+100) to win the Super Bowl.
The Bears defense didn't allow a single point until the Super Bowl. They were (-10.0) point favorites against the New England Patriots, with the over/under coming in at 37.5
It wasn't much of a battle as the Bears forced six turnovers on their way to a 46-10 victory.
This team is one of the greatest in NFL history.
Other Great Defenses in the NFL
2015 Denver Broncos
1969 Kansas City Chiefs
Following a brutal end to the 2013 season, the Denver Broncos changed their philosophy. They became a defensive juggernaut, allowing the fewest yards and passing yards per game. Denver knocked off league MVP Cam Newton in the Super Bowl.
The 1969 Kansas City Chiefs defense led the league in yards, passing yards, rushing yards, and points per game. They allowed 20 points in three playoff games, winning the Super Bowl over the Minnesota Vikings.
Six of the ten greatest defenses went on to win the Super Bowl or NFL Championship. That success rate is much higher than the greatest offenses of all time.
Playoff games are more competitive, and we see more even matchups. I think that favors the great defenses. The defense seems like a better bet if you're deciding between a great offense and defense.
Every great offense needs a coach that will lead them to victory. Sometimes franchises need to part ways with coaches in order to build their success. Unfortunately, these coaches got the axe way too soon. See who they are in the blog below.
AUGUST
Casino of the Month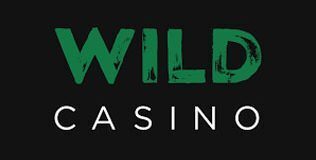 Welcome Bonus
250% up to $5,000
Read Review
Visit Site