Hide Bonus Offers
| | | | | |
| --- | --- | --- | --- | --- |
| #1 | BetOnline Sports | 60% Up To $1,000 | Visit Site | BetOnline Sports |
| #2 | Bovada Sports | 50% Up To $250 | Visit Site | Bovada Sports |
| #3 | BetUS | 125% Up To $2,500 | Visit Site | BetUS |
| #4 | Everygame | 100% Up To $500 | Visit Site | Everygame |
| #5 | MyBookie | 100% Up To $1,000 | Visit Site | MyBookie |
Betting on the 2019 NFL MVP – Early Odds, Predictions, and Pick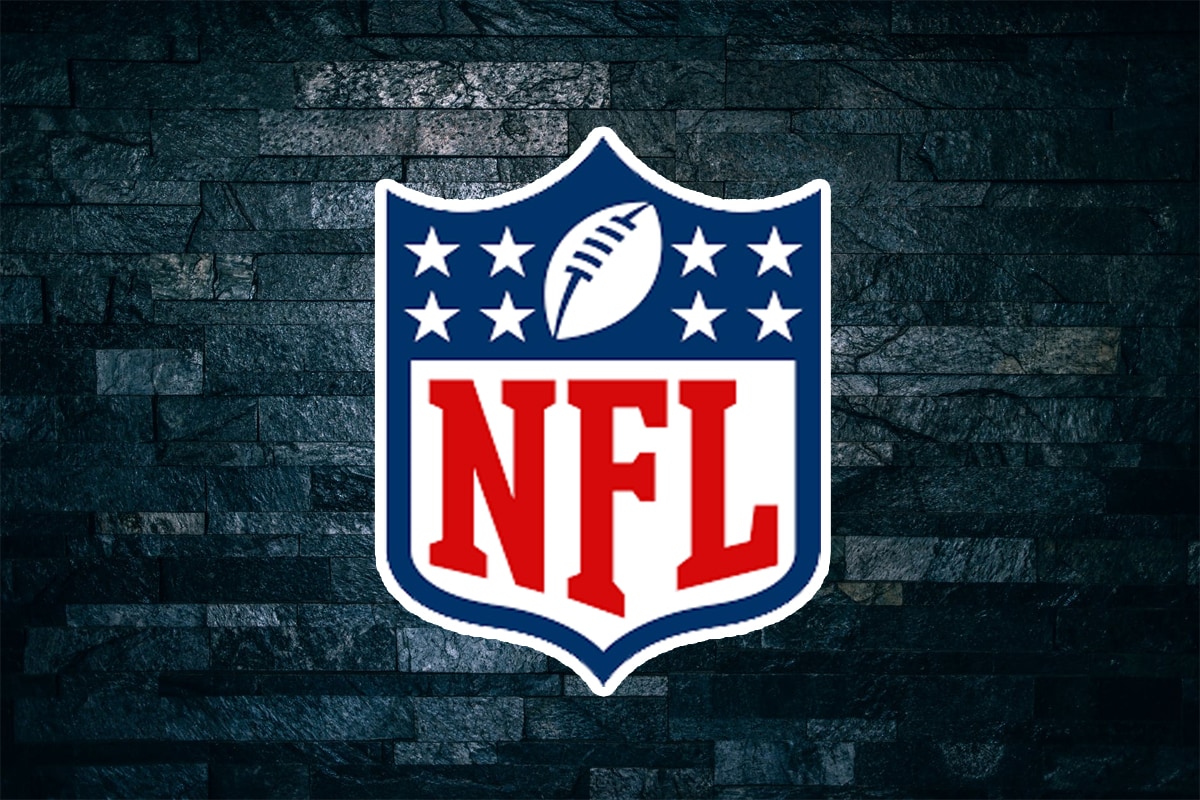 The NFL MVP race wasn't as close as many wanted it to be in 2018. It was getting so obvious for stretches that there were feeble attempts to prop up guys like Philip Rivers or Todd Gurley.
The only realistic option to go against Patrick Mahomes was Drew Brees, and even that felt forced.
In fairness, Brees was having a special year as he pushed 40. He completed a mind-boggling 74.4% of his passes, tossed just five picks, put up 32 touchdowns through the air, and almost got the New Orleans Saints to the Super Bowl.
In fact, he probably should have. The case for Brees to finally get his career-defining MVP was plenty strong. The problem? It came in a year where the league had Mahomes Fever.
For good reason, of course. Mahomes was a freak from the jump. The newly anointed starting quarterback of the Kansas City Chiefs dropped four touchdowns in his first 2018 start and kept on trucking along with six more in week 2 against the Steelers.
That was ten touchdowns during a 2-0 start on the road — a streak that rose to 5-0 before Mahomes lost a shootout to the eventual champion Patriots.
Suffice it to say, Mahomes capping the year as the youngest NFL MVP winner since Dan Marino isn't a shock. Not when you note his 5,097 passing yards, 50 touchdowns, and how good his Chiefs were.
But is all of that enough to get bettors to back Mahomes for a second straight season? If you only want to ask the top NFL betting sites, then sure.
2019 NFL MVP Odds
Mahomes isn't too shocking as the early front-runner for 2019 NFL MVP. His Chiefs enter the new season tied with the Patriots for the best Super Bowl 54 odds (+700 at Bovada.lv), and he's coming off a truly sensational campaign.
What's really changed in a year? Mahomes is in the same offense, he's still a natural-born playmaker that loves to chase the big play, and he still has loads of talent around him.
Anything close to a repeat would have Mahomes in the driver's seat to repeat as NFL MVP, and most pro football betting sites tend to agree. Of course, we can't ignore that he lost running back Kareem Hunt, and stud wide receiver Tyreek Hill has an ongoing legal matter that could come back to bite him.
If for some reason defenses adjust, and Hill isn't available to Mahomes for any amount of time in 2019, things could change in regards to how Vegas views these odds.
Here's how the latest NFL MVP odds look at the moment, however.
Patrick Mahomes – QB, Kansas City Chiefs
+375
Andrew Luck – QB, Indianapolis Colts
+700
Aaron Rodgers – QB, Green Bay Packers
+800
Tom Brady – QB, New England Patriots
+1400
Baker Mayfield – QB, Cleveland Browns
+1500
Drew Brees – QB, New Orleans Saints
+1500
Deshaun Watson – QB, Houston Texans
+2000
Russell Wilson – QB, Seattle Seahawks
+2000
Carson Wentz – QB, Philadelphia Eagles
+2500
Philip Rivers – QB, Los Angeles Chargers
+2500
Matt Ryan – QB, Atlanta Falcons
+3000
Alvin Kamara – RB, New Orleans Saints
+3500
Aaron Donald – DT, Los Angeles Rams
+4000
Cam Newton – QB, Carolina Panthers
+4000
David Johnson – RB, Arizona Cardinals
+4000
Odell Beckham Jr. – WR, Cleveland Browns
+4000
Ben Roethlisberger – QB, Pittsburgh Steelers
+5000
Ezekiel Elliott – RB, Dallas Cowboys
+5000
Khalil Mack – LB, Chicago Bears
+5000
Saquon Barkley – RB, New York Giants
+5000
Todd Gurley – RB, Los Angeles Rams
+5000
Jimmy Garoppolo – QB, San Francisco 49ers
+5500
Jared Goff – QB, Los Angeles Rams
+7500
Julio Jones – WR, Atlanta Falcons
+7500
Dak Prescott – QB, Dallas Cowboys
+8000
DeAndre Hopkins – WR, Houston Texans
+8000
Joey Bosa – DL, Los Angeles Chargers
+8000
Kirk Cousins – QB, Minnesota Vikings
+8500
Antonio Brown – WR, Oakland Raiders
+10000
J.J. Watt – DL, Houston Texans
+10000
The list actually goes on for much longer, but I can't sit here and mention every single player in the NFL. Not only would that list take over this entire post and bore you to death, but it'd also be comprised of a bunch of names that have no realistic shot at winning NFL MVP.
Some names you see above really don't, either.
In reality, this is a quarterback-driven league, and non-passers simply don't win league MVP. Like it or not, the quarterback position is incredibly valued in the NFL, and without a great one, you usually don't get very far.
It's no coincidence that the titles won in NFL history with the likes of Trent Dilfer and Nick Foles are so few and far between. You can win with a strong running game, an elite defense, and a quarterback who doesn't get in your way, but more often than not, you need a tried and true signal caller that can get you out of jams.
You'll see that by going back and looking at Super Bowl winners, but the league votes that way no matter what. It'd take a truly special season from a non-quarterback, seeing as the position is responsible for winning league MVP 38 out of 57 times.
Barring a crazy statistical campaign, you can probably forget about betting on anyone not playing the quarterback position in 2019.
I do still think there is some wiggle room for some iconic defensive or rushing seasons, though. That may make flier bets on guys like Khalil Mack, Aaron Donald, and Saquon Barkley worth some mild risk.
Top MVP Favorites for 2019
While it's always a fine idea to take a shot at some upside, I prefer that to be done with more logical plays. Before you get to that point, however, it's wise to invest the majority of your time (and money) into the top favorites for most wagers.
That's certainly to be said for NFL MVP, especially when you look back and see names like Aaron Rodgers, Tom Brady, and Peyton Manning littered across the NFL MVP winner circle.
There has to be room for outlier seasons and rising talent, but the big names are in the mix for a reason. Guys like Rodgers (+800), Brees (+1500), Brady (+1400), and even Andrew Luck (+700) need to be looked at long and hard before finalizing any NFL MVP betting this year.
They join Patrick Mahomes as the top overall favorites to win the award.
Sneaky MVP Sleepers in 2019
Betting on the favorites to win NFL MVP makes sense, but how many people vouched for Patrick Mahomes as MVP before the 2018 NFL season? My guess is the number was pretty low.
I know a lot of NFL experts liked his talent and felt he'd be in for a big year, but 5,000+ yards and 50 touchdowns? I don't know if anyone called that.
I'm not so sure anyone saw Cam Newton or Matt Ryan busting out for career campaigns during the 2015 and 2016 seasons, either.
For me, a true sleeper has to offer elite betting value, and they need to be a bit under the radar. Odds aside, I wouldn't exactly call veterans like Philip Rivers, Ben Roethlisberger, or Russell Wilson NFL MVP sleepers.
They've all been plenty good, and it wouldn't be that shocking if they went out and had an amazing year and truly competed for this honor.
Instead, I'd go a little more outside the box and consider targeting guys like Deshaun Watson (+2000), Jimmy G (+5500), and maybe even embracing the "prisoner of the moment" mentality with Baker Mayfield (+1500).
If Vegas is assigning people odds, then they're already on the radar and could be in play. But I'm probably looking at options priced better than +10000 and that have a clear path to enjoying a big year.
In terms of sleeper appeal, I don't know if anyone has it better than Garoppolo going into 2019.
Who Will Win the 2019 NFL MVP?
Jimmy Garoppolo is my favorite NFL MVP sleeper, but I'm not going that far out on a limb. He still has to come out of a suddenly loaded NFC West, he couldn't stay healthy in 2018, and he's really never proven for a long period of time that he's MVP-level material.
I also won't be going back to the well with Patrick Mahomes.
Peyton Manning is proof that you can keep stacking NFL MVP trophies if you're good enough (he won five of them), but he'd be joining elite company of people who have won the award in consecutive seasons.
Manning accomplished that feat twice, while the only other players to be named NFL MVP two years in a row are Brett Favre and Joe Montana.
That doesn't mean Mahomes can't be the MVP again in 2019, but history could work against him a bit, and his odds don't demand you to take that chance. That, and the competition around Mahomes is only getting stiffer.
I think you could go in a number of directions here, but I'm Team Saints in a lot of ways going into 2019. I feel like New Orleans has been wronged by bad luck and terrible decision-making over the last two years, and they are going to come out with a massive chip on their shoulder this season.
That's led me to double down on them as my Super Bowl pick for the second year in a row, and if that's going to happen, my guess is a 40-year-old Brees will have to cook up another special season.
The types of video games-esque production Mahomes dropped in 2018 just don't come around very often. In any other year, Brees being as surgical and efficient as he was last season would have earned him an elusive MVP nod that he probably has deserved many times already.
Assuming I'm right about the Saints, I expect Brees to have one last huge year, perhaps culminating in a title run before he heads into retirement. Adding an individual trophy via the league MVP would be the cherry on top, and at +1500, bettors would bring home some nice value in the process.
Be sure to shop around before finalizing wagers on the MVP or anything else. Also keep in mind that throwing a variety of bets on a prop like this can be a great idea (and fun!). For me, though, the smart money is on Brees in 2019.