7 Superhero Themed Slot Machines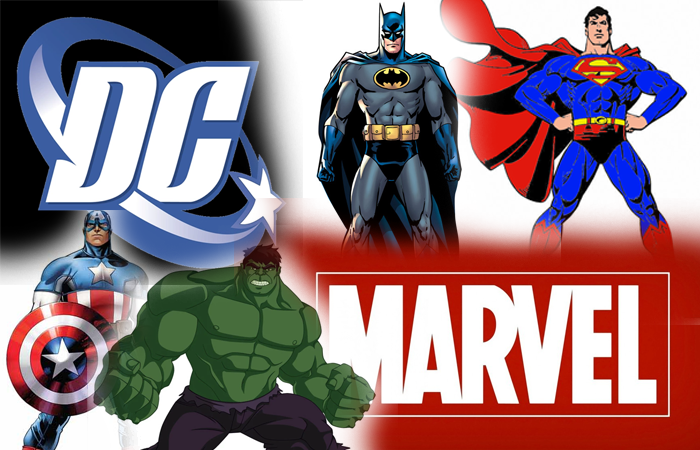 Superheroes have been a staple for children everywhere for a very long time. Over the years the following of comic books that feature these super human characters has grown to an almost cult like following.
In most recent years there's been an onslaught of superhero related entertainment. From television shows like Marvel's Agents of S.H.I.E.L.D and the CW hit Supergirl, Arrow, and The Flash to the many different movies that have been released, superheroes have made a major comeback.
Superheroes used to be just for kids but with these new adaptations they've brought these amazing characters back to life and even been able to rope in the adults which makes it common sense to start making slot machines based on these characters.
Some of the biggest grossing movies of the past few years have been superhero themed ones. Iron Man, the Avengers, Spider Man, Batman, Thor, and the Hulk have all done well. Even secondary superheroes like Doctor Strange and Ant Man are getting their own movies.
Some of the games that are based on the most famous superheroes can be found in both casinos and online. Let's see what you can find if you're a superhero fan looking for a slot game to play.
1 – Dark Knight Rises
Batman took on a new look with the release of the most recent Batman movies. The movies that star Christian Bale and Ben Affleck as Batman took on a darker feel and included some of the best villains of all time. These movies went on to win many awards and have a huge following. So when Microgaming was looking for their next slot theme they chose The Dark Knight Rises, the last film in the trilogy. Below you can read my review of the Dark Knight Rises game.
Game Information
The game is on the dark side just like the film it's based on. Even with the dark theme the graphics and symbols in the game are stunning and portray some of the most recognizable characters from the movie. These symbols are actual pictures of scenes from the movie, which gives the game a more realistic feel.
You also get the music that was featured in the movies as the sound track. Along with the sound track you also get short clips from the movie that play when you get certain combinations on the reels. Some of the characters you can expect to see on the reels include John Blake, Commissioner Gordon, Bane, and of course Batman
This game gives you the options of choosing who you want to follow through the game. You can choose to follow Bane or Batman and each comes with a different bonus option. The bonus features aren't the only thing to look forward to because Microgaming included some great features in the base game as well.
The game is set up with 5 reels and 243 pay lines. This set up allows for you as the player to have a total of 243 chances to win on each spin. The game has a 30 cents minimum bet and a max bet of $7.50 per spin. You play the game with coins that can range in monetary amounts of one to five cents each.
The game has many different features that can be triggered during the base game. Tile scramble is one of these features. This feature is triggered at random when you don't get a winning combination on a spin. When this feature triggers the tiles on the reels scramble to give you another chance at getting a win out of a losing spin.
The designers also included expanding wilds and free spins features to make the game more exciting and profitable for the players. The bonus features in the game are triggered when you get three or more bomb symbols on the reels. When this happens you're given a screen that shows both Batman and Bane and you must then choose who you want to go with.
Batman comes with free spins, an extra wild blast feature which lets you choose symbols you want to become wild, and also the Heat Seeking Wilds which splits wilds in two. If you choose Bane you also get free spins, along with rolling reels, and super stacked wilds.
This game has everything any Batman fan could ever want and for those who love the movie it gives you a little extra when the scenes from the movies are triggered. Overall this is a pretty great game and I highly recommend you give it a shot.
2 – Marvel's Spiderman Slot
Game Information
Spiderman is one of the most recognized superheroes of all time. With his red suit and spider like abilities it makes him the perfect hero to help get anyone out of a sticky situation.
The game takes you to the comic book version of the superhero. This is where Spiderman came to life and the graphics are awesome even if they have a little bit too much of a comic feel. Most people are familiar with Spiderman from the comic books and will find this atmosphere suiting for the Spiderman slot machine game.
The game has a wonderful background of a city full of skyscrapers that gives you the feel that you're getting ready to see Spidey leap off the reels and go flying between buildings on his way to save some poor victim.
The game is a five reel game that has 25 pay lines available for you to win on. The symbols found in the game represent some of the most recognizable items from the comic books and movies. You get to see Mary Jane, The Green Goblin, newspapers, and Peter Parker's camera.
This game has four progressive jackpots that give you even more reason to keep playing this game. The base game has a max payout of 10,000 when you get the wild symbol on an active pay line five times.
The bonus features can be triggered when you get Spiderman to land on reels 1, 3, or 5. When this is triggered you have to hit the stop button to find out what collection you've triggered.
If you trigger the Hot Zone you get free spins and a hot zone web will be placed on the reels. Then you also have the Rivaling free games, radioactive free games, Spiderman City Chase, and Spiderman Ultimate Fight each with its own special features. Check the game out to find out more.
3 – Iron Man Slot Game
Game Information
Iron Man is one of the biggest superheroes there is right now. Thanks to the movies that brought Robert Downey Jr. to us as Tony Stark, many more people have gotten the chance to become fans of this amazing superhero. The original game launched in 2009 and with the huge success of the follow up movies the designers have also increased the series of slot machines. The original still to this day remains a favorite for players online and in casinos alike.
The game is a 5 reel game with 25 unfixed pay lines. This allows you as the player 25 different chances to get a winning combination on each spin. Since the pay lines aren't fixed this also gives you the ability to decide whether you want to play all 25 lines or not. Of course I recommend playing all available lines so that way you don't miss out on any wins you may get.
Some of the features you can look forward to in this game are the expanding wilds and scatter symbols. This game doesn't have a progressive jackpot but that doesn't mean you can't get a big win out of it. In the base game alone you have the chance of winning 5,000 coins by landing five Iron Man symbols on an active pay line.
The expanding wild isn't something you see in all the slot machines on the market. The Iron Man expanding wild is triggered when you get the Iron Man icons on top of one another on a reel. This triggers the expanding and they stack up to take over the entire reel and increase your wins for that spin.
The scatter symbol is triggered by the Iron Man logo and has multipliers that are added to your total bet for that spin. If they land on an active pay line you can trigger the Missile Attack bonus that gives the symbol the ability to appear anywhere on the reels and increase your win opportunity.
Give Iron Man slots a try and see if Tony Stark will help you become a winner.
4 – Thor Slot Machine
Game Information
The Thor slot machine game is based on the second installment of the movies Thor: The Dark World. In the game you get to see the characters of the movie represented by graphics straight out of the film. The graphics and sound track are high movie quality which adds excitement to the game.
This slot can be found in both land based casinos and online so if you're looking for a way to play the game without having to go to the casino you can just find it on the web and get to playing.
The game has 5 reels and 30 pay lines for you to rack up the wins on. The pay lines for this game aren't fixed so you have the ability to change the number being played on each spin. This isn't the recommended way to increase your wins because when you start lowering your pay lines you take away your chances at wins.
The symbols used in the game include Heimdall the Gatek, Loki, The Warrior 3 and Sif, and Odin just to name a few. These all have pretty nice pay outs when you get three of them on the reels. Heimdall can cover reel 3 and take you to the Rainbow Bridge where you have to choose from two orbs that either take you to Earth or Jotunheim.
Both of these worlds include Thor wilds and are played on a new set of reels. If you get transferred to the Earth free games you also get multipliers that you can win. The free games are over when Heimdall appears on the 3rd reel again and you're taken back to the base game.
Even though this game doesn't have any really large pay outs the fact that it's so close to the movie makes it a fun game to play and definitely one that can draw in the Thor fans.
5 – Captain America Slot Machine
Game Information
For those Captain America fans out there, Playtech has designed a Captain America slot machine game just for you. Based on the movie Captain America: The First Avenger; this game takes you to the iconic battle between our beloved Captain America and Hitler's Chief of Weapons. This game makes you feel like you're right there in the action and have the chance to be the next Avenger.
The game is a 20 pay line 5 reel game. You can decide how much you want to bet on each spin along with how many pay lines you want to be active. Having all the pay lines active is the best way to go. In the background of the game you see the images of Captain America and Red Skull with a shadow of Captain America's shield between them.
The game is full of prize symbols that include two different wilds and Captain America Scatter Shields. You also get bonus games that include Villain and Hero Super Spins and Super Energy Free games. This isn't all either; the game also has four progressive jackpots for you to win.
The game also comes with prize symbols that can trigger prizes in both the main game and the bonus game. These symbols trigger on reels 3, 4, and 5 and must be on an active pay line. You can trigger prizes with the dog tags, red crosses, and both Captain America's and Red Skull's shields. These symbols can pay out as little as 15 and as much as 2000.
Captain America wasn't always a part of the Avengers, and even when he was on his own he was a force to be reckoned with, and this game embodies this in every aspect. This is a great game to play with great chances to win.
6 – Man of Steel Slot Machine
Game Information
Superman is probably the best known superhero of all time. He's been featured in everything from comic books, movies, television shows, to video games. Bringing him to the gambling world just made sense so that's why Playtech chose to base this new game on the movie Man of Steel.
The game has two different game modes; one where you get to play on Earth and one that takes you to Krypton. The game includes features like wild symbols, scatters, bonus rounds, and free spins. All of these features make the game a fun and exciting game even if you aren't a superhero fan.
The game's theme is clear from the start when the game loads and you get your first glimpse of the famous logo. The game is full of easily recognizable symbols like Superman, General Zod, a camera, newspaper, glasses, and Jor El.
You can make winning combinations on the 5 reels and across the 50 available pay lines you find in Man of Steel. The options give you a higher chance of getting winning combinations. The game also has great betting range that enables the game to be played by anyone who wants to. The minimum bet is 50 cents and the max is 2,500 per spin. With a range like this everyone is covered from the social gambler to the high rollers.
To trigger the bonus game in this slot you have to get the Superman and General Zod symbols on the same reel. This triggers the Battle for Earth Free Game. When you trigger this game Superman and General Zod continue as wild symbols but when they appear on the same reels they clash, which creates more wilds and increases your chance to win big.
The game also comes with an amazing atmosphere and great sound track that adds to the excitement of the game. If you're a Superman fan you'll want to play this game as soon as possible, but for those who aren't fans you can count on becoming one after playing this game.
7 – The Incredible Hulk Slot Machine
Game Information
The Incredible Hulk has been one of the superheroes who have gotten a lot of air time in both movies and on television. With his own show back in the day, to being part of many different cartoons over the years, we knew it wouldn't be long before a big movie would be making its way to the theater and 2003 was the year this happened. This movie wasn't all it was made up to be so a new film was done and in 2008 we got the movie that this slot game is based on.
When the Incredible Hulk slot machine game loads you see that the Hulk is being chased by the police and his enemies from the army who want to stop the Hulk and use his powers for their own uses and we all know that never ends well.
Some of the symbols you'll see in the game are gamma rays that turn Dr. Bruce Banner into the Hulk, helicopters, police cars, and radiation symbols. The black and yellow radiation symbol can pay out as much as 4,000 coins when you get five of them on an active pay line.
This game is a part of the Marvel game series and like many of the other games about the Marvel superheroes this game also has four progressive jackpots that are up for grabs. You also have multiple different special features that can be triggered.
The Smash Bonus is one of these features and to trigger it you have to get the Bonus symbol on reels 1 and 5. When this game is triggered you have to smash three out of seven police cars to reveal how much you've one. The second round has you smash one out of three helicopters to reveal multipliers that are applied to your winnings. If you get lucky and trigger the Hulk Rage bonus you can really win big by smashing all the police cars.
The Incredible Hulk slot also has expanding wilds where the hulk can take up an entire reel when he lands on reel number 3. This gives you a chance to get multiple wins on one spin.
All of these features make this raging green monster a sure fire way to win some big money. You have to give yourself time and play the game to trigger these great prizes but as long as you play responsibly you should be able to trigger some of these great features any time you play the game.
Conclusion
Superheroes aren't for everyone but these games really bring a different spin to these classic characters. Batman has been one of the superheroes that's been honored and looked up to for many different generations. Along with Superman and Spiderman these lesser known superheroes have had the ability to break into the public life and make a huge impact not just on the fans but on the industry as a whole.
For a long time, and still to some extent now, superheroes were a sure thing and as long as you were branding your game with one you could count on getting a huge following of fans. These games all have massive fan bases just based on the character that's featured in the title, but that's not the only reason people love these games.
Each of these games has great features that go along with the exciting base game play to look forward to. From expanding and shifting wilds, to free spins, scatters that award multipliers, and a number of different bonus games to keep you wanting more.
These games are mostly based on movies that I've included in this review but the comic book fans don't seem to be overly loyal to one adaptation. This is great because without these solid and loyal fans these heroes wouldn't be in our world and there would be a lot less for kids to imagine is possible.
These games are all high quality games and offer you a chance to play a game with your favorite superheroes for a short amount of time while you're winning some money. If I haven't included your favorite superhero don't worry I'm sure there's a game out there that has your hero front and center. These are just the few that I've played and enjoyed; so until next time play responsibly and have fun.
AUGUST
Casino of the Month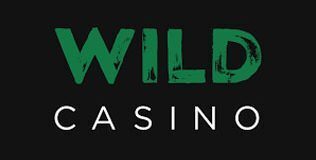 Welcome Bonus
250% up to $5,000
Read Review
Visit Site