Hide Bonus Offers
| | | | | |
| --- | --- | --- | --- | --- |
| #1 | BetOnline Sports | 60% Up To $1,000 | Visit Site | BetOnline Sports |
| #2 | Bovada Sports | 50% Up To $250 | Visit Site | Bovada Sports |
| #3 | BetUS | 125% Up To $2,500 | Visit Site | BetUS |
| #4 | Everygame | 100% Up To $500 | Visit Site | Everygame |
| #5 | MyBookie | 100% Up To $1,000 | Visit Site | MyBookie |
The Truth About Online Gambling – 15 Things You May Not Know But Should

The online gambling market worldwide is an industry worth billions of dollars a year worldwide. But it's amazing how little some people know about about gambling online. After all, it's not like cars or fast food—not everyone participates.
However, if you DO gamble online for real money then there are certain things you should understand. And if you're thinking of starting, you should learn about what you're getting yourself into. Either way, this is the blog post for you.
I'm going to give you the truth about online gambling, with 15 facts you might not know but really should.
1. Online Gambling Laws Are Complicated
Online gambling isn't exactly legal everywhere, but it isn't exactly illegal, either. Confusing, right?
I'm writing this post from the United States, and the legal situation related to betting and gaming online is murky at best. There are no federal laws explicitly banning activities like online casino games and online poker, although the Federal Wire Act does forbid betting on sports over any kind of "telephone-like" device.
It IS illegal for a person or company in the USA to offer gambling to US citizens if they are not licensed. That's why many of the top US gambling sites are based overseas.
Most of the other laws related to real money online gambling in America are at a state level, and they vary wildly.
In some states, specific kinds of Internet gambling are explicitly illegal. For example, in the state of Washington, it's a felony to play poker for money! (As far as I know, no one has ever been charged or prosecuted there, though.)
In a few states, online casino gambling is explicitly legal and regulated. In others, online sports betting has been legalized. Some states have regulated both these forms of gambling, and even others.
And in still other states, the laws prohibiting gambling are intentionally broad. They'll often say something to the effect that using any device for gambling purposes that isn't specifically mentioned in the laws of the state is illegal. This would presumably include a computer that's connected to the Internet.
But for practical purposes in the United States, gambling online might as well be completely legal. Gamblers are almost never charged or prosecuted for placing wagers online. The only exceptions I know of are a couple of cases related to sports betting, and in both of those cases, it's likely that the sports bettors were facilitating bets for other people. (In other words, they were running their gambling like a business, which is always riskier than recreational gambling.)
The United States authorities seem to treat online gambling the way they do some other vice crimes (like prostitution, for example). They focus their enforcement efforts on the business people who are providing the services to the customers rather than trying to arrest the customers themselves.
Some other countries have far stricter laws related to online gambling. In the Middle East, it's illegal to play chess in some countries. You can imagine how the laws of that country relate to blackjack played for money on the Internet.
Other countries enjoy unlimited access to almost any kind of legal online gambling that they want. England, for example, has a tightly controlled and active gambling industry.
Sports betting is a traditional activity that's promoted heavily in England. You can hardly walk a block in London without seeing an advertisement or a billboard for an online bookmaker.
What does all this mean for you?
It means that it's up to you to determine what level of risk you're comfortable with. It's also up to you to make an educated decision about whether or not it's legal for you to gamble on the Internet from your jurisdiction. My advice, of course, is to obey the law where you live.
You should at least do some research into the laws and realize that online gambling can carry legal risks when compared to traditional brick and mortar gambling.
If you choose to gamble online, make sure you use safe and trusted gambling sites such as the ones we recommend.
2. The Random Number Generator (RNG) is Important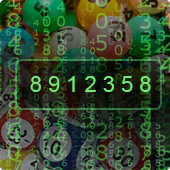 This statement applies to online casino games, online bingo games, and online poker games. But it obviously has no bearing when it comes to online sports betting.
If you want to understand a little bit about the Internet gambling niche, you should start by learning what a random number generator (RNG) is.
Here's briefly how a RNG works.
All online casino games (apart from live dealer games) use a random number generator program.
A random number generator is a computer program that generates random numbers.
Those random numbers determine outcomes in games (such as what cards are dealt).
This isn't unusual, by the way. All the gambling machines (slots and video poker) that you see in a traditional land-based casino use the same kind of software to determine their outcomes, too.
The program is essentially just a list of numbers. Each of those numbers corresponds to an outcome in a gambling game. The program cycles through those numbers thousands of times per second. When you hit the "deal" button in a game of Internet blackjack, for example, that program stops on whatever number it was at during that millisecond.
The parameters for these programs usually correspond to the game you're playing so that you're seeing the same odds you would in a real casino.
Example of an RNG (Roulette)
On a traditional American roulette wheel, you have 38 numbers. Each off those has an equal chance of being the result on any given spin. The random number generator duplicates this probability.
You have a 1/38 chance of any given result on a spin of the wheel, regardless of whether you're playing on an actual physical reel in Las Vegas or on an animated reel at an online casino with roulette.
Example of an RNG (Blackjack)
You're playing single deck blackjack at online casino. The random number generator has numbers that correspond to each card in the deck. Each time you press the "deal" button or take a hit, the random number generator has a 1/52 chance of dealing a particular card. But it also keeps track of which cards have already been played, so you don't wind up getting duplicate cards.
The net effect is to duplicate the odds you'd see if you were playing blackjack at a regular casino.
All Internet gambling games use the same kind of software to generate their results. It doesn't matter if you're playing poker, bingo, or craps—the computer program (the RNG) behind the results works in approximately the same way. The only thing that changes is the parameters for that game.
3. Online Slots Generate a Lot of Profits for the Industry
A large percentage of the profits made in the land-based casino industry in the USA come from slot machines. The same is true in lots of other countries.
For example, I know that Australians LOVE playing the "pokies" with a passion that's hard to understand. Finding a blackjack table in a land-based casino there can be done—it's just not easy.
A lot of the online gambling profits come from slots, too.
Online slot machines are about as close as you can get to duplicating the traditional casino experience on the Internet. The technology works in largely the same way. Land-based slot machines also use random number generator programs, just like Internet casinos.
In fact, the days of mechanical and electro-mechanical slot machines are long gone. Even the slots in a traditional casino which LOOK like mechanical slots are powered by a computer program.
How Slot Machines Work
Here's how a modern slot machine works, online or off.
You have a number of spinning reels. Often you might have 3 reels, but 5 reels is more common now. Each of those reels has a number of "stops". Some of them are blank and some of them have symbols on them. (On some machines there are no blank stops.)
Each stop has a probability of coming up on any given spin, but it's not necessarily the same as the other stops. For example, you might have a bar symbol that's programmed to show up with a probability of 1/10, but the cherry symbol might have a probability of 1/20.
The designers of these games know the probabilities of each symbol appearing. They can then calculate the probabilities of combinations of these symbols. They then program the payoffs for those combinations in such a way that the house has a mathematical edge over the player.
Let's use that cherry symbol with the 1/20 chance of appearing as an example. Let's say you're playing on a 3 reel machine. The probability of getting a cherry on each reel is 1/20 X 1/20 X 1/20, or 1/8000.
The designer programs the 3 cherries to pay off at 6000 to 1. That seems like a great payout, but look at what happens to your bankroll if you achieve mathematically perfect results.
Suppose you're betting $1 per spin. You make 8000 spins, so you've contributed $8000 to the casino. But you've won $6000, so the casino only gets to keep $2000.
In the short run, anything can happen. But over time, actual results will start to resemble the mathematically expected results.
A casino, either online or off, relies on the laws of large numbers to make its profit. Since they have hundreds of machines being played by hundreds of gamblers for hundreds of spins per hour, their results start resembling the mathematical expectation in short order.
This is why the casino doesn't mind when you win. If you never won at a slot machine, you'd never play, and that would be disastrous for their business model.
In the long run, though, the casino always wins more on its slot machines than it pays out in winnings.
This is true of almost every other casino game, too. I'll explain why later.
4. You Can't Count Cards in Online Blackjack
Not all Internet gambling games are powered by a random number generator. Some casinos offer the option of playing some table games via video with real live dealers and actual decks of cards, roulette wheels, or dice. Basically the game is replicated as if it were being played in a land-based casino.
Live dealer blackjack is especially popular. But don't think that this is an easy way to count cards online. It's not.
Counting cards is one of the few ways to be a long term winner in the casino. It's not hard to do once you know how. You just assign a value to the low cards in the deck and a value to the high cards in the deck. Then you move your count up and down as the cards are dealt.
This is a heuristic method for keeping up with the ratio of high cards to low cards that are left in the deck. When there are a lot of high cards (aces and tens) left in the deck, you have a better chance of being dealt a "natural" or a blackjack. Since that hand pays out at 3 to 2 instead of even money, you raise the size of your bets when the deck is stacked in your favor.
But this only works in a game where the deck doesn't get shuffled on every hand.
When you're playing a traditional Internet game, the random number generator ALWAYS starts with a freshly shuffled deck of cards. After all, why wouldn't it? You're using a computer program. It takes no time or effort for a computer program to reshuffle a deck of cards.
But what a lot of neophyte blackjack players on the Internet might not realize is that live dealer blackjack casinos also shuffle after every hand. They use automatic shuffling machines for thispurpose.
When you're getting cards from a freshly shuffled deck every hand, counting cards doesn't help you in any way.
Most, if not all, casinos on the Internet use automatic shufflers.
That's not to say that blackjack isn't the best game available at many Web casinos. It is. The house edge at some Internet casinos—assuming you're playing with perfect basic strategy—is as close to 0 as any you'll find.
But that's not true of every blackjack game. Do a little research into the rules variations being used where you play to see what the house edge is for yourself. Most gambling websites I've played at offered at least half a dozen blackjack variations, but only one or two of them offered the best odds. The other games aren't even worth playing if your goal is to keep the house edge low.
5. Online Casino Bonuses Aren't Always a Good Deal
New casino gamblers on the Web are often impressed with their ability to get free money to play with just by signing up to play at an Internet casino. These offers are there to incentivize new players to sign up and gamble. They seem, at first glance, anyway, to be a can't-lose situation.
The reality is not quite as pretty.
Here's how most online casino signup bonuses work.
You deposit a certain amount of money, and the casino matches those funds at a certain bonus percentage. For example, you might be playing at a casino with a 200% matching bonus worth up to $400.
This means that when you deposit $200, you get a $400 signup bonus.
Your total bankroll is $600.
This seems like money for nothing, and it is. But only sort of.
Casinos don't want to be taken advantage of. Early advantage gamblers quickly did the math on these kinds of promotions and figured out that they could use the extra funds to get an edge over the casino.
In the early days of Internet gambling, wagering requirements for cashing out were minimal. You were generally only required to wager your entire deposit plus bonus once before cashing out. In the case of the example I'm using now, you'd need to make $600 in wagers before being eligible to cash out.
But suppose you're playing blackjack. It's not even an especially good blackjack game, either—the rules are set up so that the house edge is 1%.
You wager your $600, and your expected loss is only $6. You expect to have $594 left. You cash out, and you've made $394 profit, most of it because of the signup bonus you got.
So casinos started raising their wagering requirements. For a while, wagering requirements were more like 12X or 15X your deposit plus bonus.
So instead of having to wager $600 before cashing out, you might have to wager $7200 or $9000.
But smart blackjack players would still have an edge. 1% of $7200 is still only $72. 1% of $9000 is only $90. That still leaves the bonus player with a significant profit.
So casinos decided to start disallowing wagers on games with a low house edge, or at least limiting how much they counted towards wagering requirements.
At most Internet casinos, only wagers placed on slot machine games count fully toward fulfilling your wagering requirements.
Wagering requirements themselves have increased over time. Now it's common to find casinos who require you to wager 25X, 35X, or even 50X your deposit plus bonus before being eligible to cash out.
What effect does this have on the expected value of your bonus?
I'll be generous and assume that the online casino in this example has slot machines with a 95% payback percentage. That means the house edge is 5%.
I'll also assume that this casino skews toward the lower end of the wagering requirements and only demands that you bet 25X your deposit plus bonus.
25 times $600 is $15,000 in total wagers. 5% of $15,000 is $750.
Since you started with a bankroll of $600, your expected winnings are -$150.
And most casinos have higher wagering requirements and a lower payback percentage on their slots games.
Don't get me wrong. Free money is great, and you can still come out ahead when using a casino bonus. But that bonus doesn't necessarily give you better odds of walking away a winner at all.
6. Most Online Casino Games Aren't Rigged
Many people misunderstand how online casino games work. They assume that the casinos are able to manipulate the results behind the scenes in order to guarantee their profits. You might remember a scene in the movie Casablanca where Rick has his croupier rig the game so that a particular player could win a certain amount of money.
That's not how it works in real life, online or off.
The house gets its edge by paying out winnings at less than the odds of winning.
I'll use roulette as an example since we were just discussing it in the context of Casablanca.
Here's Another Example
One of the most popular bets at the roulette table is the single number bet. It's a bet that a specific number will come up. The odds of that happening are 37 to 1.
That's pretty easy to understand, right?
There are 38 numbers on the wheel. When you bet on one of them, you have 37 ways to lose and 1 way to win.
The bet pays off at 35 to 1.
See the difference?
Here's what it means mathematically, though:
Let's say you play a mathematically perfect 38 spins, making the same single number bet on all of them. And let's also say that you're betting $100 per spin.
You lose 37 times, for $3700 in losses. You win once, for $3500 in winnings.
The casino's profit is $3700-$3500, or $200.
That $200 in casino winnings can be amortized over all 38 spins. $200/38 is the same as $5.26 per bet.
That indicates the house edge. And since we were talking about betting units of $100, we can say that this game offers the house an edge of 5.26%.
All of the bets at an American roulette table have the same house edge (except for one).
Let's look at one of the even money bets as an example. Let's say you're betting on black.
The roulette wheel has 18 black spots, 18 red spots, and 2 green spots. That means the odds of winning are 20 to 18. (You have 20 ways to lose and 18 ways to win.)
You place $100 bets on 38 spins, and you lose 20 times for a net loss of $2000. You win 18 times for a net win of $1800. (This bet pays even money instead of 35 to 1.) Again, you've lost $200 in 38 bets, or $5.26 average per bet.
All casino games work in a similar manner. You place a bet, and you get paid off at a certain amount when you win. But the odds offered by the payoffs are always less than the odds of winning.
You might argue that this constitutes rigging the game. You might be correct. But it's not the same type of rigging that most people think of when they talk about rigged games.
The casinos have no control over who wins or loses on a particular spin of the roulette wheel. Their blackjack dealers aren't card sharps. They're not using loaded dice.
They don't have to.
The math is in their favor.
And this is just as true of an Internet casino as it is of a traditional casino.
In fact, casinos have an incentive not to cheat. Since they have nothing to gain—the math's already rigged in their favor—they have to consider what they have to lose. In the case of Internet gambling, reputation is everything. And gamblers talk.
If an Internet casino cheated with the results of their games, they'd get caught.
7. Online casinos have loyalty clubs just like traditional casinos do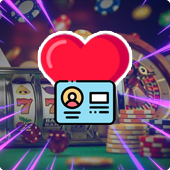 If you've read any pages on the Internet offering legitimate tips for slot machine players, you've heard of loyalty clubs at casinos. They're sometimes called slots clubs or players clubs. But they all work more or less in the same way:
They track how much you play and how much you're risking when you play. Then they provide you with rebates and comps equal to a percentage of what your expected losses are.
Here's Another Example
You're playing at a casino in Oklahoma. You play the dollar slots, and you visit the casino twice a week and spend 4 hours playing each time.
An average slot machine player makes 600 spins per hour. At a dollar a spin, you're putting $600 per hour into action. If you're playing an average of 8 hours per week, you're putting $4800 per week into action.
The casino knows that its payback percentage on their slot machine is say 92%. (I'm just using that number as an example—we don't know what the actual payouts are in Oklahoma casinos, as they're not required to disclose that information.)
This means the casino expects you to lose 8% of the $4800 you're putting into action. That's $384.
Since you're expected to lose $384 a week, it makes a lot of sense for the casino to give you 2 comp meals at the buffet every time you're there. That's 4 meals costing $20 each, or $80. The casino still makes $300 profit.
And actually, they make even more than that, because their cost on those meals is probably closer to $6 or $7.
Depending on how much you gamble and how often, they might be willing to provide you with even more comps and even send you cash rebates or free spins on their slots.
But it's all based on your expected loss.
That number is easily calculated. It's the product of the amount you're betting per wager, the number of wagers you make per hour, and the number of hours you play.
Internet casinos provide the same kinds of rewards, although they usually provide these rewards in the form of cash rewards or rebates. An Internet casino doesn't have a buffet on site.
I've heard, though, that high rollers on the Internet get special treatment just like high rollers at land-based casinos. This means you get your own host, and he rolls out the red carpet for you. This means free trips, event tickets, and meals out.
If you're a high roller at an Internet casino, you should always contact the casino to find out what kinds of rewards they can offer you. They can probably even increase the size of your betting limits.
8. Some online poker players cheat
Cheating at online poker can be defined in various ways. One way is data mining. At one time, most Internet cardrooms had no rules preventing the use of software that tracked players' statistics en masse. You could pay for a subscription and get access to their database, and it would act as an overlay on top of the poker application.
You could literally see, historically, how often a particular player put money into the pot. You could see whether he was overall profitable. You could see how often he placed in tournaments.
And you could use that information to make better educated decisions about how to play against him.
Is this cheating?
Some might argue that it isn't. They might contend that they're using information that anyone else could access.
Most Internet cardrooms disagree, though. They now forbid the use of this kind of software.
Some Internet cardrooms, like Ignition Poker, have eliminated the problem entirely by making the players anonymous. When you play Texas hold'em at Ignition, your designation is Player 1 or Player 2.
You can take notes on your opponent while you're at the table with them, but those notes disappear when the player leaves the table.
But that's not the only kind of cheating that's gone on at Internet cardrooms. Collusion is another example.
Let's say you have a buddy in Ohio who likes to play poker just as much as you do. You could easily play at the same table as he does. And it would be easy to call him on the phone and share information about what cards you're both holding.
In fact, you could conference in your buddy from Indiana, too. Now you have 3 seats out of 9 at the table, so all 3 of you know what hole cards you're holding.
How much of an advantage does this give you over the other players?
It depends on your skill level. But any advantage that you gain this way is cheating, by definition.
You wouldn't want to play at a table with these 3 guys, would you?
Most cardrooms have software that helps them identify collusion when they see it. For example, if a player has pocket kings and folds them when you have pocket aces, that's a clue that something might be wrong. It isn't prima facia evidence, but it's a clue, and when a pattern develops, it sometimes makes sense to draw a conclusion based on that pattern.
But those aren't the only examples.
A few years ago, some members of a poker forum noticed some odd playing patterns from some of the other players at Absolute Poker. It turns out that Absolute Poker had a "super-user" login, where someone who was logged in as a super-user could see all the other players' hole cards.
The outrage over this event resulted in ruined reputations for multiple players. It also meant the end of the line for the businesses involved.
This is another example of something I mention every time I write about Internet gambling sites and their reputations. Regardless of how strict or lax the licensing authority in question is, the site's reputation is the make it or break it factor that will determine whether or not the business succeeds.
Don't make the mistake of thinking that I'm discouraging you from playing poker online, either. I'm just encouraging you to go into it with your eyes open.
9. Online sports betting is no easier to beat than traditional sports betting
Did you ever wonder why it's so hard to make a profit betting on sports?
It's actually similar to how the casinos make their money.
The book makers require you to wager at least $110 for every $100 you win. Some of the Internet book makers even require wagers of $120 to win $100.
Usually they've set the lines in such a manner that you'll have a roughly even chance to win.
So let's say you're a sports bettor who bets on 100 games per season. You're smart, but once you take into account the lines (or the point spreads, as they're called), you've only won 50% of your bets.
So you've lost $110 on 50 games and won $100 on 50 games. Your losses are $5500, and your winnings are $5000, so your net loss is $500. Over 100 games, that means you've lost an average of $5 per game.
If this were a casino game, that would be considered the house edge, but in sports betting terms, it's called the "vig" or "vigorish". The phrase basically means something similar to commission.
But in a nutshell, it's the reason the sports book is able to operate at a profit.
In order to beat the vig, you have to win closer to 53% of the time.
Here's what happens in that case:
You win 53 times for a total of $5300 won. You lose 47 times for a total of $5170 in losses. Your net profit is $130, or $1.30 per game.
And winning 53% of the time ain't easy, folks, regardless of whether you're placing the bets online or off. They use the same oddsmakers to set the point spreads. And those guys have the most advanced software in the business to help them determine the point spreads.
Let's talk about point spreads for a minute, too. I'm an American writer, and so when I write about sports betting, I'm thinking mostly about betting on football.
When you're betting on football, one of the teams is almost always the favorite. You'll rarely find a game where the teams are evenly matched.
When one of the teams is favored over the other, they have to subtract the point spread from their score to determine whether or not they've won.
If the Green Bay Packers are a 3 point favorite over the Cowboys, and if they win 10-7, you still lose your bet, because they didn't beat the point spread. Their score of 10 has 3 subtracted from it, which means the game resulted in an effective tie.
The point spread is used by the books to make sure that they get an equal amount of action on either side of the game. From the book maker's perspective, it makes sense to get half the money on one team and half on the other. That way the book can use their winnings from one side to pay off their losses to the other side.
And since everyone is laying $110 to win $100, the book makes a profit.
Here's Another Example
A book maker takes 100 bets on a game. 50 of the bets are one side, and 50 are on the other side. They've collected a total of $11,000—100 bets at $110 each.
Only 50 of those bets win, and the book only has to pay them $5000 in winnings.
That's how bookmakers stay in business, and they have the same business model on the Internet as they do in Vegas.
10. Most online gambling information sites are loaded with nonsense
The sad truth about the Internet is that when there's a lot money to be made, people will invest the minimum effort and expense into making the biggest return they can. Internet casinos are insanely profitable. The average player is probably worth a minimum of $1000 over the life of the player.
Most Internet casinos are willing to pay between $100 and $500 in referral fees to webmaster who refer these players to their business.
This gives information portals a huge incentive to say nice things about the casino in question, regardless of whether or not those nice things are true.
And many of these information portals rely on traffic from search engines for their marketing plans and business models to work. One popular phrase that results in a lot of conversions is "example casino review".
Yes, you can find some real reviews of online casinos by searching for reviews on Google. But you'll probably find 9 advertorials for every legitimate review.
Luckily, it's not hard to discern between legitimate reviews and advertorials. Just be skeptical about the claims that are made in the review. Also, look for examples of marketing language in the so-called review.
How often have you reviewed a product on Amazon and called it "the premier example of this product"?
That's the kind of thing a marketer would write for an ad. It's not the kind of thing a real reviewer would write about a product he's reviewing.
In fact, legitimate reviews will usually include a list of pros and cons about a product. You'll find few casino reviews which list the pros and cons of a casino. Most of them just list the selling points of the casino.
But that's not the only kind of bogus information you'll find on the Internet related to gambling.
Another popular type of site is the one that sells bogus gambling systems to unsuspecting readers. You can recognize these easily, because they'll offer vague promises about how you can beat games which are mathematically unbeatable. They'll offer no real advice on their sales page, either.
They'll just promise you the ability to earn insane amounts of money using their "little known expert secrets".
But here's the deal:
There is no system that will get you a mathematical edge at roulette or craps.
There are legitimate advantage gambling techniques you can learn, but those are limited to certain activities. And there aren't many of them.
You can get an edge at the following gambling activities:
Blackjack
Fantasy sports
Horse betting
Poker
Sports betting
Video poker
You might also sometimes be able to take advantage of a promotion at another game which puts the odds in your favor, but that's rare.
The good news is that legitimate information about beating those gambling games isn't expensive. You can usually learn what you need to know by spending a tiny amount of money on a book or two.
Here's an example:
You can buy a used copy of Sklansky Talks Blackjack for a penny on Amazon. The shipping costs are $3.99. So for just $4, you can learn how to count cards and beat blackjack.
On the other hand, you can buy a bogus system for beating slots for $25. The book is written by a "slot machine technician", so how could you go wrong?
The sad thing is that even though you've spent 6 times as much money for the slots book as compared to the blackjack book, the amount you'll earn from it is nothing. In fact, it's worse than nothing, because slot machines can't be beaten with any kind of consistency.
The house edge on a slot machine is unassailable.
Almost all gambling games are impossible to beat. If someone is selling a system for beating a gambling activity that isn't on the above list, be VERY skeptical.
Those aren't the only kinds of sites which are misleading. In this niche, where you can make a large bounty just for referring a single depositing player, your return on investment can be huge—especially if the cost of creating your content is low. Google and Bing have gotten better at returning results which are well-written and accurate, but they're not perfect yet.
Be on the lookout for pages that are poorly written. It's not that people who write badly can't sometimes share good information. It's just that they often get their information from elsewhere, and sometimes they misinterpret the info or draw erroneous conclusions from it. Often they leave out important details and subtleties, too.
One way to get a little more confidence in the site that you're reading is to look for sites where an author's name is attached to the page. That's not a guarantee of quality, but it's a clue. If the author's name links to an about page for that writer, and that about page includes a detailed biography and photo of the author, that's another clue that the site and its information is for real.
Be wary of anonymously written content, though.
You might also consider the length of a page. If you'll spend a little time on this site, you'll notice that the other writers and I cover subjects in-depth. That demonstrates that a certain amount of care and effort went into the production of these pages. That's a clue that you're looking at something worthwile, too.
Even the headlines can be a clue. Generic headlines like "Best Online Casinos" or "Top Internet Sportsbooks" are often hyper-focused on keyword phrases so that the page will rank in the search results. But if the page doesn't include some words to back up that headline, it's useless—and misleading.
Finally, if you're a blogger, be wary of which gambling sites you link to. The SEO community spreads a myth that it's bad for your site to link out to sites about gambling. That's not true.
But it is bad for your site to link out to poor quality sites about gambling. That is true.
Learn discernment.
11. Many of the online licensing authorities are sketchy at best
Since most Internet casinos and gambling sites are located offshore (again, I'm writing from an American perspective), the licensing authorities that govern their activities are also offshore. This doesn't mean that a casino or sportsbook licensed by one of these authorities is bad. It just means you can't put as much confidence into some of these jurisdictions as you can others.
On the other hand, some of these licensing authorities are strict indeed. They audit their licensees and keep close tabs on them.
How do you know the difference?
Some of it's just common sense.
The Isle of Man, for example, is part of the United Kingdom. They license gaming sites, sure, but they're strict about it. The cost of getting a license there is astronomical. That weeds out some of the greedier and less ethical elements immediately.
Kahnawake, on the other hand, is just a tiny Indian tribe in Canada. Getting a gambling license from them is inexpensive. They provide little to no oversight of their licensees.
Here's a list of some of the jurisdictions which license online casinos:
Alderney – This is one of the oldest countries on the list. It's small but legitimate.
Antigua and Barbuda – These are small islands that provide little oversight. They're closer to a rubber-stamp for Internet gambling sites.
Costa Rica – Another licensing body that's notoriously lax in their oversight.
Gibraltar – This is one of the better licensing bodies on this list.
Isle of Man – It's basically a small island in the Irish Sea, but they provide reasonably strict oversight to their licensees (of which there aren't many).
Kahnawake – A tribal licensing body located in Canada. They're similar to Antigua and Barbuda.
Malta – Another reputable licensing body with high standards.
Netherland Antilles
United Kingdom – Obviously the United Kingdom is one of the more trustworthy governmental bodies in the world, and a license from them is a good sign.
The industry also has several regulatory organizations that online gambling sites can become part of. Some of these memberships mean something. Not all of them do.
Here's a list:
eCogra (eCommerce and Online Gaming Regulation and Assurance) – This is actually an arm of the Internet gambling industry itself. It's meant to help the industry regulate itself. Not all sites are members of eCogra. Not all members of eCogra are perfectly trustworthy.
EGBA (European Gaming and Betting Association) – This organization is similar to eCogra but it operates in the sports betting side of the industry. It's made up of six privately owned sports betting companies.
G4 (Global Gambling Guidance Group) – Their stated goal is to help prevent problem gambling via strict accreditation for member sites.
IBAS (Independent Betting Adjudication Service) – This is the oldest name on the list, having been around since 1998. They provide arbitration for gamblers who have disputes with betting sites.
And there are also organizations which audit the numbers behind the scenes.
Some of these organizations include:
APCW (Association of Professional Casino Webmasters) – This is an unusual site on this list, because its purpose is to look out for the interests of webmasters who run informational sites in the industry. Adherence to certain standards of operation is required for an Internet casino to have a membership, but this is NOT a player advocate in any way.
BMM Compliance – This is an Australian company that provides consulting and auditing related to internal procedures and practices.
CFG (Certified Fair Gambling) – They audit game logs for fairness and look for irregularities. It's a California-based company.
Directorate of Offshore Gaming – This is the auditing arm of the Antigua and Barbuda industry.
ESSA (European Sports Security Association) – They monitor betting activity to prevent insider sports betting. These are the folks who are looking out for unusual betting patterns.
Gambling Commission – They regulate and audit gambling in Great Britain.
Gaming Associates – They test software and provide consulting regarding internal procedures.
iTech Labs – They analyze and audit random number generator software to make sure the games are fair.
Jacobson Gaming – The leader in terms of analyzing any particular gambling game for its fairness and accuracy in terms of duplicating the actual odds found in a casino.
KPMG – They provide auditing services for eCogra.
LGA (Lotteries and Gaming Authority of Malta)
Price-Waterhouse Coopers – They're one of the biggest accounting firms in the world. They do provide auditing services for Internet gambling sites, but it's a small piece of their overall business, and not one they promote heavily on their site. Still, any site that's been audited by Price-Waterhouse Coopers is almost certainly running a fair game.
RGA (Remote Gambling Association) – Their focus is on making sure Internet gambling sites are doing their part to prevent underage and problem gambling.
Talisma – They provide secret shopping services for Internet gambling sites. They also provide consulting for how to improve your customer service if you are in the industry.
TST (Technical Systems Testing) – They provide testing of games and random number generator software to various licensing bodies. They work for the governments rather than for the casinos.
VerifyME – Their auditing focuses on membership controls—making sure the company is screening underage gamblers and problem gamblers.
There's a bewildering number of organizations of various categories that license, represent, and audit Internet gambling sites. Treat all of them with a skeptical eye, but some of them are better than others.
Your jurisdiction as a player matters, too. If you're from the United States, you'll have a hard time finding a casino on the Internet that's licensed in the United Kingdom, for example. Those properties tend to avoid accepting real money players from the USA.
12. Don't believe anything you read, even on players' forums
I mentioned earlier that this is one of the most lucrative industries on the Internet. Any time there is a lot of money involved, opportunists are everywhere. You won't find a lot of players' forums anymore, but even on the ones you do find, remember that you're dealing with anonymous members.
Any one of them could be a hidden shill for the casino.
You'd be surprised at how easy they are to spot when you become aware of them. Just knowing that they exist makes their posts pop out like a sore thumb.
You can even find people complaining about casinos who are representing that casino's competitors.
It's a strange industry. I enjoy gambling online. I think a lot of people do, and I don't begrudge them those pleasures.
But be aware that you have to be cautious.
13. Online gambling is a $45 billion a year industry, and it's growing at 11% per year
This fact is important to understand. Here's how that compares to some other industries:
The land-based casino industry generates about $300 billion a year. $45 billion doesn't sound like much compared to that, but keep in mind that most online casinos don't accept United States players. That makes for a lot of lost customers. It's amazing that the Internet industry has become as large as it has in comparison with land-based casinos.
The industry is tiny compared to a larger, broader industry like travel and tourism. That industry is worth an estimated $7 trillion throughout the world. Of course, some of that includes travel and lodging at gambling related facilities.
The restaurant industry in the United States alone sees sales of $780 billion a year. Compared to eating out, online gambling is a tiny business indeed. In fact, land-based casinos don't even compare to that. But keep in mind that everyone eats, every day, and a large percentage of that eating is now done in restaurants.
The other factor to keep in mind is the value of a single customer. Sure, a restaurant customer might be worth $1000 a year or more to a restaurant. But how much is an average gambler worth over time?
Depending on the demographics, probably quite a bit more than that.
14. Not all online casinos have good customer service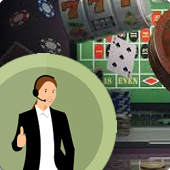 In fact, when you hear about an Internet casino cheating customers, it almost never has anything to do with them dealing an unfair game. It almost always has to do with a customer who is having problems getting her withdrawal processed. That's the nature of this business.
If you spend any time at all on player forums, you'll find that having a hard time collecting your winnings is the #1 challenge you'll face. You won't find this problem at all casinos, though. The sites listed on our site have been thoroughly vetted, in fact.
We can't guarantee that you'll have a great experience at every casino we refer you to. But we do spend a lot of time looking into the reputations of the properties listed here. We're confident that the casinos on our site conduct themselves with integrity.
In fact, one of the advantages of signing up at an Internet casino through an informational portal such as ours is the fact that you have someone you can go to and ask for help when advocating for yourself. Casinos listed on this site (and on other sites) have an interest in keeping their partners happy. They can't do that if the partners are getting player complaints.
After all, who has more pull with the casino—an individual player, or a site that refers dozens or maybe even hundreds of players per month?
Internet casinos have a financial interest in keeping their advertising partners happy. And that means keeping their customers happy.
Here's an example of what can sometimes happen with a rogue casino:
You sign up at a casino and deposit $200. You get a $400 bonus. You have a 35X wagering requirement, so you have to place $21,000 in wagers before cashing out.
On your first spin of the wheel, you win a $10,000 jackpot. By the time you finish your $21,000 in wagers, you wind up with $8000. You go to the cashier and withdraw your funds.
Then nothing happens.
A few days later, you contact customer service to ask about the status of your withdrawal. They advise you that they need further documentation as proof of your identity.
This in itself isn't unusual, actually.
But then nothing happens.
You contact customer service again. They tell you they'll look into it and get back with you.
Then nothing happens.
You contact customer service again, and this time they tell you that they received the copies of the documents you sent, but something was wrong and the files weren't clear enough.
At this point, you figure what the heck. You already have the money in the account. Maybe you can run it up to $10,000 while you're waiting for customer service to review your documents.
But instead, you lose $3000.
You immediately try to withdraw the $5000, and the cashier says the withdrawal has gone through.
A couple of days later, you check your account, and your funds still haven't been sent. In fact, they're back in your account again.
You contact customer service again. They apologize and say that there was a problem processing the transaction, and they'll try again.
These stalling tactics are done in the hopes that you'll eventually go back into your account and lose all the money you've won. It's unethical.
But it's effective.
After all, we are talking about casino gamblers, here. They love to play, and if the money's in the account, they're likely to take a shot at a big win.
But since the house has a mathematical edge, the longer you play, the more likely you are to lose.
If you get this kind of treatment from an Internet casino, contact the site that referred you and ask for their help. They might not be able to do much for you, but then again, they might.
You should also look into the various player forums on the Internet. Tell them what happened. Ask for advice. Most of the players on those sites will have some idea of what you should do.
15. Online gambling is still better for society than the lottery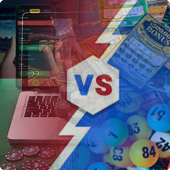 You might come away from reading some of these facts to think that I'm negative about online gambling.
That's not the case.
In fact, I'm pro-gambling.
I think adults who earn their own money should be allowed to spend that money on anything they want to, even games of chance where the other party has an edge.
I also think that those adults have a responsibility to educate themselves about the games they're playing and how the math works.
But I'm anti-lottery.
Here's why:
The lottery offers the worst odds in the business. No self-respecting casino offers games with a house edge of 50%.
I'm baffled as to why the American public is so willing to take such a bad bet.
Wait. No I'm not.
Most Americans play the lottery because it's the only game in town.
And that's the main reason I'm opposed to the lottery. State governments shouldn't be running the equivalent of a bad casino. That's not government's role.
And the smarmy commercials that make the outrageous claims about how much good that additional revenue does are sickening. Most of the money collected from lotteries goes to pay for corporate subsidies and tax breaks. That money isn't specifically earmarked for education at all.
You can do some before and after analysis of most state's budgets to see that their education budgets never increase after the establishment of a lottery in that state.
The lottery has been called a tax on people who can't do math, but it's more than that.
It's also a regressive tax on the poor—the people who can least afford to be gambling.
And the irony is that if people were better educated about math and personal finance, they would NEVER buy a lottery ticket. NEVER.
And the money generated by the lottery is supposed to go to education.
Notice the conflict of interest there?
I think most people who like to gamble are better off playing at an Internet casino or bingo hall than they are buying a scratch off ticket at the grocery store. Even if you don't play the games with the best odds (blackjack and video poker), you're still getting odds that are way better than those offered by the lottery.
Then again, if enough people did that, the state governments might actually step up their enforcement efforts related to online gambling.
That would be a drag, too.
Maybe the solution is to take a look at what various politicians think about gambling on the Internet and using that as a factor when deciding how to vote.
I know it sounds crazy, but it just might work.
Conclusion
Online gambling can be a lot of fun, but it's more fun when you know exactly what you're getting into. That's the main reason I wrote this post. I wanted to make sure you knew most of the above facts before getting involved.
Of course, if you're already involved, it's still important that you're up to date on the facts about the industry. A smart gambler is an educated gambler. With any luck, this post is just the beginning of your online gambling education.