Gambling Laws in the United Kingdom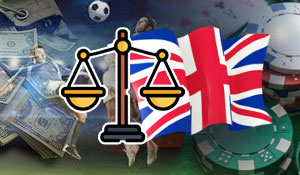 Unambiguous. That's the best word you can use to describe gambling and online gambling laws in the United Kingdom.
You can't say that about many other places, even those that have legalized gambling to some extent. Most locations are vague about online gambling especially, while others relegate decision-making to various states, territories, or provinces.
While there were other gambling laws, like the 1960 Betting and Gaming Act, the United Kingdom streamlined gambling legislation and regulation when the UK Gambling Commission emerged in 2007.
Aside from horse racing, the Commission is the catch-all for applications, oversight, and implementation of new gambling laws in the UK.
Whether you're interested in learning more about online casinos, land-based gambling venues, sports betting, or problem gambling support, there are definitive answers to be had. We're going to share them in our guide to UK gambling laws.
Overview of United Kingdom Gambling Laws
One of the most significant distinctions with UK gambling laws is that they cover both land-based and online services, which is unusual compared to many other regions.
Several countries enforce brick and mortar compliance but are loose about virtual gaming betting, either ignoring the topic or using language that's open to interpretation.
The best place to start with an in-depth look at gambling and online gambling laws in the United Kingdom is with one simple rule.
Both land-based and online gambling are 100% legal in the UK, as long as the provider is licensed through the UK Gambling Commission.
If you're familiar with the gambling laws in other countries, that decree may seem unusually clear. It's a system that actually works in the United Kingdom, as there's a long list of licensees, both in-country and from other jurisdictions.
Because there are so many approved providers, residents don't need to look elsewhere for online gambling services.
There are more than 1,000 remote licensees provide legal gambling services online. Then, you've got 8,300+ bookmaking operations throughout the country, the lottery, 51,000 pubs with two gambling machines each, more than 150 land-based casinos, and online betting services too.
Here's a list of all the legal and regulated gambling activities available in the United Kingdom.
Land-based casinos (slots and table games)
Online casinos (slots and table games)
C or D category gambling machines in pubs
Sports betting and online sports betting
Horse racing betting –on course, online, and at bookmaker shops
Poker and online poker
National Lottery (and other private lotteries)
Bingo and online bingo
The Progression of Gambling Laws in the UK
All you have to do is look at the list of legal gambling pursuits in the UK to see that the country has taken a very liberal stance.
The clarity of UK gambling laws is a positive for sure. But is the abundance of available betting and gaming activities a good thing?
Pros and Cons of Legal UK Gambling
There are some issues currently being addressed, like addiction and underage gambling. However, a tightly controlled legal gambling system has also been beneficial. The industry contributes a few billion to the government each year. Yes, that's billion with a b.
Also, with licensing and regulation, players have a safer environment, particularly with online gambling services.
Things weren't always "anything goes" in Great Britain, though.
The 20th century began with limited gambling opportunities before it ended with sportsbooks, casinos, poker rooms, and bingo halls.
UK Gambling Expansion in the 1960s
One of the most pivotal pieces of UK gambling legislation was the 1960 Betting and Gaming Act. It ushered in the era of land-based casinos and bookmakers on the High Streets.
More than 16,000 licensed bookmaking shops popped up within five years of the Betting and Gaming Act passing.
The Gambling Law of 1968 cleaned up some of the 1960 legislation language, as casino-type betting became almost a free for all, with casinos popping up in private venues across the country.
In 1968, a Gaming Board was established. Casinos were still legal, the parameters were stricter.
UK Online Gambling Laws Introduced in 2005
UK online gambling laws date back to the Gambling Act of 2005. The act legalized internet betting and designated the UK Gambling Commission, replacing the Gaming Board.
So, all at once, both land-based and online gambling was wrapped up in a neat little regulatory package. The Commission set up licensing and regulation guidelines, explicitly spelling out terms, conditions, and tax obligations.
While 1960 and 2005 were two critical pieces of gambling expansion legislation, there have been quite a few other milestones on the journey.
Here's a summary showing the evolution of gambling laws in the UK.
1569
Queen Elizabeth I approved lotteries
1928
Newspaper-sponsored football pools disapproved moving forward
1930
Littlewoods, the Liverpool-based betting company and retailer, began bookmaking operations
1934
Pool Promoters Association established
1934
Betting and Lotteries Act (eased restrictions)
1934
William Hill established
1960
The 1960 Betting and Gaming Act passes legalizing sports betting and casino gaming
1961
Britain's first legal casino, Port Talbot Casino, opens with gaming, a bar, restaurant, and cabaret club
1968
The 1968 Betting and Gaming Act expands on the 1960 legislation
1968
Emergence of poker rooms and bingo halls
1994
Microgaming launches the first online casino
1994
A National Lottery is established
1998
William Hill launches the first UK betting site and online casino
2000
Betfair betting exchange goes live and online in the United Kingdom
2005
Gambling Act of 2005 officially legalized online gambling and provides for the UK Gambling Commission
2007
The UK Gambling Commission takes over from the Gaming Board
2007
The British Horseracing Authority is established as the governing body for the UK racing industry
2011
The Health Lottery launches
2014
Gambling Licensing and Advertising Act of 2014 mandates that remote operators need a UK license and are subject to taxes on profits from UK players
The Role of the UK Gambling Commission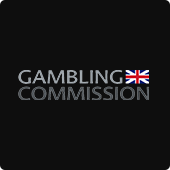 UK's Gambling Act of 2005 made provisions for the UK Gambling Commission, officially established in 2007.
The Commission licenses and regulates the gambling industry, including bookmakers, casinos, and the National Lottery. But it doesn't do it alone, as it's in conjunction with nearly 400 local licensing authorities in England, Wales, and Scotland.
Gambling is a big business in the UK, amounting to billions of pounds annually, and the Gambling Commission manages those numbers.
Overall, the program consists of five types of licenses and seven streams of income.
The five types of UK Gambling Commission licenses are as follows.
Non-remote general betting
Remote general betting
Remote general betting limited
Remote intermediary – trading rooms
Pool betting – remote and physical
Taxes are generated as follows.
Bingo duty
Gaming duty
General betting duty
Lottery duty
Machine games duty
Pool betting duty
Remote gaming duty
Depending on the operator, there could be crossovers, and each is set at different tax rates. For example, machine games alone break out into three categories.
Type one machines attract a 5% tax, type two a 20% tax, and all others are at a 25% rate. While the remote gaming duty started at 15%, it was increased to 21% in 2019.
If you're wondering which duty contributes the most to the economy, you might be surprised to learn that it's the lottery. In the first half of 2020, lottery proceeds accounted for 34% of gambling revenue.
Betting Laws in the United Kingdom
Off-the-books horse betting in England dates back several centuries. The industry picked up speed in the 19th century.
After the 1934 Betting and Lotteries Act passed, and the Pool Promoters Association was established, prominent providers like Littlewoods and William Hill took the reins.
The Emergence of UK Betting Shops
The 1934 legislation was geared toward the racecourses instead of street bookmakers, so off-course betting was in a gray area.
It wasn't until the 1960's Betting and Gaming Act that legal bookmaking was finally recognized. Once the government gave the nod, the industry exploded.
More than 10,000 licenses were awarded almost immediately, and affinity for betting shops has never gone away. You'd be hard-pressed to find a high street without at least one, if not a handful.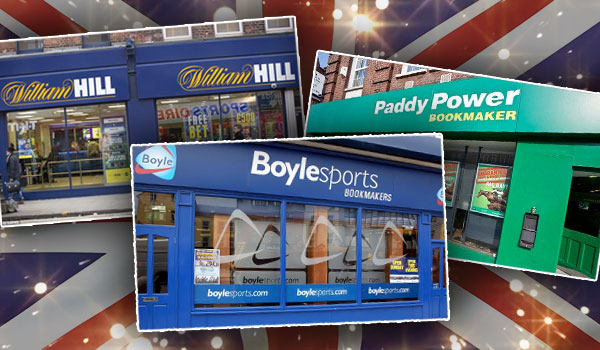 Online Sports Betting and Horse Race Wagering
Bookmaking legend William Hill didn't wait for the Gambling Act of 2005 to give the OK to online betting. William Hill launched a sports betting and casino website in 1998. Seven years later, internet-based bookmakers joined the betting shops as officially sanctioned UK services.
Remote gaming providers pay duties based on the type of bets. For example, financial spreads are only set at 3%, while general betting is 21%.
Horse racing is also handled through high street bet shops as well as online operations. Again, bookmaking is only legal if the provider has an active license with the UK Gambling Commission.
UK Laws for Casinos and Online Casinos
Bookmaking may have more longevity in the United Kingdom, but don't underestimate a slot or fruit machine's power.
Pub Machines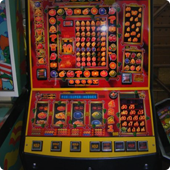 Gambling machines and pubs go together like chips and vinegar. There are more than 51,000 permits for machine-based gaming.
Every liquor-licensed establishment throughout the UK is automatically eligible for two machines with Gambling Commission notification. However, the pub or club can request a license for more.
It's not just pubs that carry casino-type gaming machines, though. Since they were approved back in the 60s, they're in casinos, clubs, betting shops, bingo halls, adult gaming centers, commercial clubs, etc.
Minimums, maximums, and payouts depend on the category of machine.
Land-Based Casinos in the UK
The casinos throughout the United Kingdom also have their share of machines, bank after bank of them. But table games and electronic table games also take up prime real estate on the gambling floor.
There are just over 150 casinos, and 75% are under the Grosvenor or Genting Group branding. While proposals for Super Casinos have come and gone, the majority of gambling venues are smaller operations.
They may have Vegas-style gaming, but you wouldn't compare them to the mega-resorts in Sin City.
Three Times the Casino Action Online
Remote or online casinos are another story, as the UK Gambling Commission has more than 1,000 licensees. Revenue for online slots and table games is now nearly triple what the brick and mortars are generating.
The fiscal year 2019 produced just over £1 billion in gross gambling receipts from non-remote casinos. Remote (online) casino gambling came in at nearly £3.2 billion.
Online gambling laws in the UK encourage residents to stick to authorized providers. That, in turn, keeps the tax money flowing.
Locations where online gambling is not properly regulated but still going strong lose out on any tax benefits.
In the UK, every remote casino, bingo provider, poker room, and bookmaker is required to secure approved licensing and pay the proper duties.
Changes to UK Online Gambling Laws
When it comes to the gambling laws and online gambling laws in the UK, expansion isn't up for discussion as everything is already approved. The only caveat is that all providers be licensed through the UK Gambling Commission.
Instead, the gambling focus in the United Kingdom is on protecting problem and underage gamblers.
Law Changes with Credit Cards and Age Verification
As of April 2020, licensed gambling sites can no longer accept credit cards. That carries over to services like PayPal, which attaches to debit and credit cards to fund the e-wallets. PayPal has notified all of its customers, and the new law will be strictly enforced.
Recent studies by the UK Gambling Commission have also shown a rise in underage gambling.
Nearly a half-million Brits between 12 and 16 are using betting sites occasionally, if not regularly.
New regulations and training are also in effect for gambling providers regarding age verification.
The UKGC has provided kits with tips and new rules for substantiation. They can take up to 72 hours to allow a player to use the service.
Free Services for Problem Gamblers in the UK
There are plenty of resources for anyone with a gambling problem in the United Kingdom, no matter how mild or severe. However, one of the issues, on top of the compulsiveness, is that only 3% of British citizens who fall into the category seek help.
In addition to taking credit cards off the virtual table, gambling laws in the UK are being reevaluated to address players who aren't merely betting for fun.
The NHS has an entire list of agencies and resources addressing problem gambling. The following are the most utilized.
GamCare and the National Gambling Helpline (0808 8020 133)
Gambling Anonymous UK (with local support groups)
UK Gambling FAQ
What is the legal gambling age in the UK?
For casino gambling and sports betting, 18 is the legal age. However, anyone 16 or older can buy lottery tickets, scratch tickets, or participate in betting pools (pools only; not sports betting).
The same age ranges apply to legal online gambling in the UK as well.
Which casino is the largest in the UK?
The Aspers Casino in Stratford, Resorts World in Birmingham, and the Hippodrome London are relatively close in size.
Each has more than 100 slots and plenty of table games, dining, and more.
Are gambling winnings taxed in the United Kingdom?
No. UK gambling laws have maintained that winnings are not taxed.
Instead, the licensed providers cover the tax burden through seven duties (bingo, gaming, general betting, lottery, machine games, pool betting, and remote gaming).
What is the minimum RTP on a fruit machine in a pub?
UK gambling laws require machines to have a minimum of 70% RTP.
That means that for every £1 invested, there should be a £0.70 return averaged over time.
What are the top deposit methods for UK gambling sites?
While traditional debit cards are still at the top of the list, other popular methods include PayPal, Neteller, and Skrill.
Banking menus vary per site and include prepaid vouchers and different ways to make it easy to move money back and forth. As of Spring 2020, credit card acceptance is off the table, though.
Can you fundraise for charity with gambling activities in the UK?
Yes, charity fundraisers are prevalent throughout the UK. A license isn't even required for small lotteries under £20,000, but agencies need to register with their local authority.
Casino, bingo, poker, and race nights are also allowed and remain in "non-gambling status" if participants are charged £8 or less, and the prize pool stays under £600.
United Kingdom Gambling Laws Recap
You don't need to have a law degree to understand gambling and online gambling laws in the United Kingdom. They're straightforward, as anything goes as long as it's through a provider that's licensed and regulated by the UK Gambling Commission.
Residents aren't limited either. In some countries, there could be a handful of approved vendors. But in the UK, players can take advantage of over 1,000 licensed betting sites. That includes casinos, sportsbooks, bingo, and poker.