Heavyweight Division in the UFC
As the oldest division in the UFC, heavyweight has seen the best and the worst of mixed martial arts.
Although the early days look so different to the UFC's present-day incarnation, there is a theme that has run consistently through the years at heavyweight.
Whether it is the likes of Mark Coleman and Maurice Smith, or Stipe Miocic and Francis Ngannou, the honor of being the champion of this division is like nothing else in the sport.
We've put together this page to help you win money betting on UFC heavyweight fights. You will learn about the upcoming fights in the division, as well as the champion, contenders, and the prospects all vying for glory.
We also look at the champions of old, the greatest heavyweight fights of all-time in the UFC, as well as the rivalries that have brought glory to everyone blessed with the tag of the "baddest man on the planet."
You will find the following subjects covered.
Major Upcoming Heavyweight Fights
Francis Ngannou vs. Jon Jones – TBD
Alistair Overeem vs. Alexander Volkov – UFC FN 187
Aleksei Oleinik vs. Chris Daukaus – UFC FN 188
It's a good idea to bookmark this page now.
That way, you can easily come back and find UFC heavyweight fights to bet on.
A little planning ahead always works when placing your bets on fights, as you can avail of early odds for heavyweight fights in the UFC, among other things.
Current UFC Heavyweight Champion
Current Champion: Francis Ngannou
Champion Since: February 27, 2021
Successful Defenses: 0
Last Opponent: Stipe Miocic
The scariest man in MMA. Period.
Ngannou, a former sand miner, holds the world record for the most powerful punch.
At 96 horsepower, the force he generates is similar to getting hit by a medium-sized car traveling at top speed. If that isn't enough of a reason to want to avoid "The Predator," we don't know what is.
Ngannou's famous win at UFC 261 cemented his status as the king of the heavyweight division. With so many pretenders to the crown, "The Predator" will not be short of offers to fight.
Top Heavyweight Contenders in the UFC
In the UFC heavyweight division, the threat of monster after monster banging down your door is par for the course.
Traditionally, no heavyweight could defend the title more than twice. That's despite some of the best fighters of all time doing their darned best to keep hold of the coveted strap.
These days, the threat of being dethroned violently has never been as serious. What's more, betting on UFC heavyweight fighters and fights has never more exciting with these guys all looking to take the crown.
Stipe Miocic
Daniel Cormier enjoyed a brief tenure as UFC heavyweight champion between Stipe Miocic's ruling eras.
The first Cormier vs. Stipe bout was won by DC in the first round via a stunning knockout that shook up the heavyweight division. In terms of UFC betting upsets, it wasn't that crazy. DC was the favorite with almost every MMA betting site offering odds for Stipe vs. Cormier.
Some fans speculated that some nasty tactics including illegal eye pokes were behind the win, but Cormier had dethroned the man. He was the champion. But not for long.
When Cormier took the title from Miocic, he truncated Stipe's extended heavyweight title domination. But when the two men faced each other in a rematch, Stipe was triumphant, taking back the title as well as the honor of being on top of the heavyweight food chain.
He is regarded as the greatest heavyweight of all time and holds the record for the most defenses of the title (4).
Beaten by Francis Ngannou in their rematch at UFC 260, Miocic was dethroned. Can he win the UFC heavyweight championship a third time, and set another record?
Curtis Blaydes
An extraordinarily powerful wrestler, Blaydes is one of the best heavyweights on the planet.
Over the past few years, his striking has come on in leaps and bounds.
This, of course, makes him an even greater threat to anyone standing in front of him. The odds for Curtis Blaydes to become a champion in the future will not be through the roof.
Other than Stipe Miocic, there is no American heavyweight better than this guy.
Jairzinho Rozenstruik
Before being poleaxed by Francis Ngannou in 20 seconds, this Surinamese kickboxer was on an impressive unbeaten run.
Rozenstruik is a dangerous prospect for anyone on the UFC heavyweight roster.
With a valuable combination of power and speed, "Bigi Boy" is always a threat on the feet.
Will Rozenstruik become the first Suriname-born fighter to win a UFC title?
Derrick Lewis
Beloved by the UFC faithful, Lewis's hilarious personality can often seem at odds with the raw brutality of his striking.
A seasoned knockout artist, the Texan also has an iron will that has seen him pull wins out of the bag when all hope appeared lost.
Lewis has fought for the UFC title unsuccessfully, against Daniel Cormier. He would love nothing more than to get a second bite of the cherry before he retires.
Jon Jones
UFC legend. Multiple-time champion.
Sure, Jones has achieved a lot in the game. But at 205-pounds.
Can the light heavyweight G.O.A.T do it at heavyweight?
Who knows. But it will be fun finding out.
Best Prospects in the Division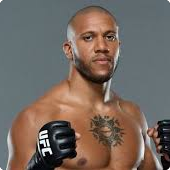 Cyril Gane
Tom Aspinall
Alexander Romanov
We spoke above about how this page is designed to help you bet on UFC heavyweight fights like a pro.
Part of this is recognizing the talent coming through in the division. So, if you see odds for Cyril Gane becoming a future champion, you might want to consider taking them. The Frenchman is one of the best prospects in MMA right now.
Gane has looked awesome in the UFC so far, and will surely be in the mix for a shot at the title, as long as he keeps putting his opponents away.
But then again, so will England's Tom Aspinall.
Aspinall's ridiculous ability to end fights early has seen him enter the conversation of heavyweights that can rule the division in years to come.
With huge power in his hands and a black belt in BJJ, Aspinall is as well-rounded a prospect as there is at heavyweight.
Alexander Romanov is another that could be knocking on the door of the champion soon.
The Moldovan is a showstopping brute of a heavyweight, who has a passion for spectacular knockouts and scary submissions.
Romanov is a fighter to keep an eye on.
Past Heavyweight UFC Champions
The hardest belt to keep in UFC history is the one that feels lightest to those who pick it up.
We are, of course, talking about the heavyweight title. The greatest title in combat sports, but a crown that doesn't remain long on most champions' heads.
Over the years, we have seen some of the best and most memorable champions own this most precious of titles.
Let's check them out.
Stipe Miocic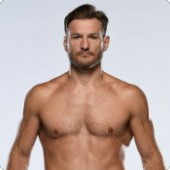 Won Title: Against Daniel Cormier (August 17, 2019)
Lost Title: Against Francis Ngannou
Successful Defenses: 4
This Ohio-born boy of Croatian descent bounced around from sport to sport until he became a training partner for retired MMA pro, Dan Bobish.
Miocic felt confident enough in what he'd learned in that timeframe to take part in a local MMA event, where he was triumphant. This essentially led him down a path all the way to the UFC.
He signed a multi-fight contract with the promotion, winning all of his initial fights via TKO or unanimous decision. A solid boxer, Miocic developed into a real problem before knocking out Fabricio Werdum to win the title in 2016.
One of the nicest, most humble fighters of all time, Miocic works part-time for the Ohio Fire Department.
Daniel Cormier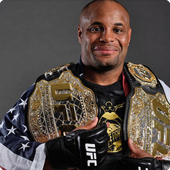 Won Title: Against Stipe Miocic (July 7, 2018)
Lost Title: Against Stipe Miocic
Successful Defenses: 1
At one time, Cormier was hated by MMA fans.
That's the kind of emotion a fighter will provoke in fanboys when they are seen as the greatest threat to Jon Jones' legacy. But when Jones' controversies turned many of those same fans against him, DC's popularity grew exponentially.
Cormier won the UFC light heavyweight title but moved up to heavyweight to try his hand at becoming a two-division world champion. He became just the second man after Conor McGregor to hold belts in two separate weight classes, simultaneously.
Cormier is a legend of the sport and an eternal champion.
Fabricio Werdum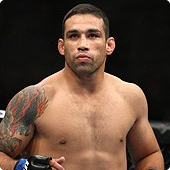 Won Title: Against Cain Velasquez (June 13, 2015)
Lost Title: Against Stipe Miocic
Successful Defenses: 0
Werdum had the ability to dominate any competition he took part in.
A second-degree BJJ black belt, the Brazilian also holds a black belt in Judo. He is a master of Muay Thai and was an exceptional striker in his day.
Werdum was regarded as one of the most dangerous submission artists in the sport. Ironically, it was an attack by a family friend — in which he was choked until he lost consciousness — that convinced him to take up martial arts.
Vai Cavalo has a history of fighting in many of the greatest MMA promotions of all time, therefore he was always popular with fight fans betting on heavyweight bouts in the UFC. He was the best in the world at one point, undoubtedly.
Cain Velasquez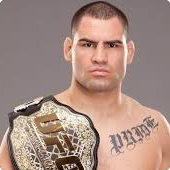 Won Title: Against Junior dos Santos (December 29, 2012)
Lost Title: Vacated due to injuries
Successful Defenses: 2
The child of an illegal immigrant, Velasquez grew up in Yuma, Arizona.
A Division I wrestling standout, Cain's record was an astounding 110-10, which he amassed while serving as the captain of the football team.
Upon graduation from Arizona State University, he enrolled at the American Kickboxing Academy to begin an entirely new chapter of his education. It turned out to be an excellent move, as Velasquez found his way into the UFC, winning his first nine fights in a row before earning the heavyweight title.
Unfortunately, Vasquez would suffer a torn rotator cuff as well as chronic back problems that would affect his longevity in the sport.
Still, he is regarded as one of the very best heavyweights of all time.
Junior dos Santos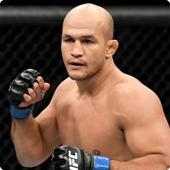 Won Title: Against Cain Velasquez (November 12, 2011)
Lost Title: Against Cain Velasquez
Successful Defenses: 1
Current Status: Active
Junior dos Santos' route to UFC heavyweight championship status began in a Brazilian Kenpo dojo.
A solid striker with a black belt in BJJ, dos Santos was regarded as a new breed of heavyweight when he began to tear up the division.
Although he had boundless potential, dos Santos found longevity in the division a problem. In the later stages of his career, he developed a reputation for being "chinny," which was certainly not the case when he fought in his prime.
Cain Velasquez
Won Title: Against Brock Lesnar (October 23, 2010)
Lost Title: Against Junior dos Santos
Successful Defenses: 0
The second time we have covered Velasquez as a champion.
His win over Brock Lesnar was the highlight of his career. Not only did he become a UFC heavyweight champion, but he shook the very foundations of the promotion with the manner of that victory.
Velasquez is regarded as the man that convinced Brock Lesnar that he didn't belong in MMA.
Brock Lesnar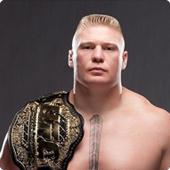 Won Title: Against Randy Couture (November 15, 2008)
Lost Title: Against Cain Velasquez
Successful Defenses: 2
Lesnar is a fighter out of Saskatchewan, and he has all the size and muscular bulk of the mythical Sasquatch creature.
At 6'3″, 265 pounds, and with a reach of 81 inches, Lesnar was regarded as a beast inside the cage. But his limitations as a mixed martial artist saw him exposed very early in his career.
Although he returned to fight Mark Hunt at UFC 200 in July 2016, Lesnar stayed in pro wrestling. His vicious and domineering nature meant that his role as a heel in the WWE worked well, especially as it didn't involve him getting beaten to a pulp as he did in the UFC.
Still, in terms of the entertainment factor, Lesnar was hugely popular. Lesnar's odds for UFC fights in the heavyweight division were among the most searched for in the history of the promotion. That should tell you all you need to know about how much the MMA betting public was fascinated by this monster.
Randy Couture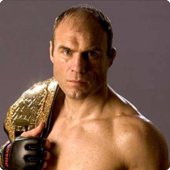 Won Title: Against Tim Sylvia (March 3, 2007)
Lost Title: Against Brock Lesnar
Successful Defenses: 1
Couture is a genuine legend of MMA.
In his time in the cage, he fought 30 total bouts, winning 19. But his reputation and character endeared him to the public like very few fighters that came before or after him.
An Army sergeant, Couture decided to try out for the Olympic team upon discharge. He was a designated alternate in Greco-Roman wrestling for the Seoul, Barcelona, and Atlanta Olympic games.
On this list three times, Randy Couture is no stranger to losing the belt and winning it back. He has defeated opponents who outweighed him by 100 pounds, and, and has lost the title for the worst of reasons: a contract dispute.
Regardless, Couture is a genuine UFC Hall of Fame legend.
Tim Sylvia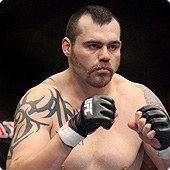 Won Title: Against Andrei Arlovski (April 15, 2006)
Lost Title: Against Randy Couture
Successful Defenses: 2
Sylvia referred to himself as a "redneck country boy."
With passions involving involves donning camo, sneaking through the woods, and doing a little crossbow hunting, he always seemed to fit the mold.
Before he got the call from the UFC, Sylvia was fighting three bouts a night in regional promotions, pushing himself to the absolute limit of his abilities.
Standing at 6'8″ and weighing in at 265 pounds, there have been fights that Sylvia has won before ever throwing a punch. His opponents would try to get him to the ground to mitigate the disparity in height, but Silva's brute strength often saw him wrangle his way out of all kinds of dubious situations.
An unlikely champion, Sylvia was knocked out by boxing legend Ray Mercer in an MMA fight in 2011.
Andrei Arlovski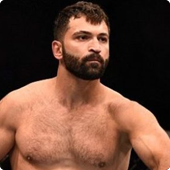 Won Title: Against Justin Eilers (June 4, 2005)
Lost Title: vs. Tim Sylvia
Successful Defenses: 2
As a child growing up in a fortress town in Belarus, Arlovski was bullied and pushed around on the streets.
To stand up for himself, he began weightlifting and took up kickboxing. This eventually led him down to Sambo and Judo.
Sambo is a Soviet-developed hand-to-hand combat sport designed for soldiers, and Judo teaches the art of grounding an opponent, forcing submission. Both of which came in very handy when he eventually set his heart on a career in mixed martial arts.
When Frank Mir was sidelined with injuries, the UFC organized a fight between Arlovski and Tim Sylvia to determine who would hold the title of the interim heavyweight champ. Arlovski got Sylvia to the ground and applied a compression lock that caused Sylvia to tap out, making Arlovski the interim champ.
A few months later, he was confirmed as the heavyweight champion, proper.
Frank Mir
Won Title: Against Tim Sylvia (June 19, 2004)
Lost Title: Stripped due to injury
Successful Defenses: 0
Francisco Santos Mir is a fighter out of Las Vegas, Nevada.
With black belts in Kenpo and BJJ, Mir is tailor-made for the sport of MMA. Kenpo, which means "Law of the Fist," is a combat form that contains influences from Japan, China, the Philippines, and Japan. Joint breaking and use of pressure points are taught in many Kenpo dojos, and these skills can "beef up" the typical MMA toolkit.
Mir is a southpaw (left-handed) fighter. His dad had been a competitive wrestler in his day and emphasized the need for ground strength to his son. Mir decided to give wrestling a go while in high school. It was a disaster, at least in the beginning, with Mir losing nearly every match. By senior year, however, he was 44-1. That is a significant, incredible 180-degree flip.
Mir suffered injuries in a motorcycle accident in September of 2004, just 12 weeks after winning the UFC heavyweight title. He broke his femur in multiple places and destroyed all of his knee ligaments in the affected leg.
He would be stripped of his title but came back with a vengeance less than two years later.
Tim Sylvia
Won Title: Against Ricco Rodriguez (September 27, 2002)
Lost Title: Against Frank Mir
Successful Defenses: 1, Gan McGee
Current Status: Retired
Raised in Maine, Sylvia's nickname is "Maine-iac." He picked up Karate as a kid, managing to find a dojo despite living in a tiny town near Bar Harbor, Maine. He picked up MMA after he saw a flyer announcing a fight while he was working as a bouncer. He states, "I had no idea what I was doing," but he won the first fight and continued with the combat sport.
Because Sylvia was older than many of his opponents when they faced each other inside the Octagon, he would often be subject to extra medical examinations. But the facts speak for themselves; he is on this list twice because he took the UFC heavyweight title twice. You can't argue with that.
Sylvia has participated in an impressive 42 professional MMA fights. Of those 42 bouts, he won 31. Twenty-two of his wins came through a knockout, seven by decision, and two by submission.
Sylvia now works as a part-time cop. And he is still no lightweight.
Ricco Rodriguez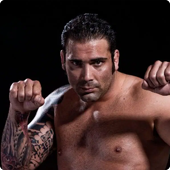 Won Title: Against Randy Couture (September 27, 2002)
Lost Title: Against Tim Sylvia
Successful Defenses: 0
A New Jersey native, Rodriguez took honors at the BJJ World Championship in 1998, 1999, and 2000. He is one of the few fighters from the U.S. to have achieved so much in this field.
Rodriguez moved to California to take up BJJ under the Machado brothers, members of the extended Gracie family, who boast the great Jean Jacques as kin. His skills on the mat suggested that there were few men capable of owning him when the fight hit the deck.
Ricco defeated Andrei Arlovski by TKO in his first-ever UFC bout. He tore through three more opponents before taking the UFC heavyweight title from Randy Couture, becoming the first fighter of Puerto Rican heritage to do so.
Josh Barnett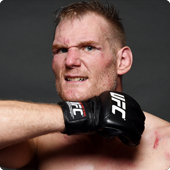 Won Title: Against Randy Couture (March 22, 2002)
Lost Title: Stripped after a failed drug test
Successful Defenses: 0
Barnett, aka "the Babyfaced Assassin," spent much of his career fighting in Japan for Pancrase and Inoki Genome Federation.
He won his UFC debut in 2000 by TKO vs. Gan McGee, losing his next bout against Pedro Rizzo before going on a legendary winning run.
Barnett won the UFC heavyweight title but had it taken away from him when he tested positive for banned substances. He then moved on to fight in Japan for PRIDE, and in 2010 signed a multi-fight contract with Strikeforce. A decade after he'd had his title stripped by the UFC, he returned to fight with the organization.
Barnett competed in MMA for almost two decades.
Randy Couture
Won Title: Against Kevin Randleman (November 17, 2000)
Lost Title: Against Josh Barnett
Successful Defenses: 2
Couture won his second heavyweight title at the Trump Taj Mahal in Atlantic City in November 2000 at UFC 28.
The card was labeled the "High Stakes" bout and it certainly lived up to its billing. This was the first time that the state of New Jersey was allowing a UFC event to take place within state lines, so locals were thrilled, and the stadium was packed.
Couture, born in 1963, is the oldest fighter thus far to become an MMA champion. He has opened numerous gyms across the U.S. and Canada under the name Xtreme Couture Mixed Martial Arts.
Kevin Randleman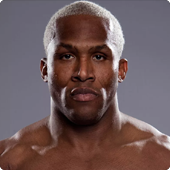 Won Title: Against Pete Williams (November 19, 1999)
Lost Title: Against Randy Couture
Successful Defenses: 1
One of eleven children, Randleman grew up knowing how to use his fists.
He wrestled for Ohio State University, with his college naming him Wrestler of the Century. That's a pretty impressive title to have, especially at a college that has produced so many exceptional athletes over the years.
One of his Ohio State coaches pointed Randleman in the direction of Vale Tudo, the Brazilian art that is one of the main contributors to MMA. This turned out to be an excellent recommendation, as Randleman would go on to put together quite the career.
Randleman, unfortunately, died from pneumonia complications in 2016 at the age of 44.
A UFC Hall of Fame inductee, Randleman also made it onto the list of the UFC's top 500 moments.
Bas Rutten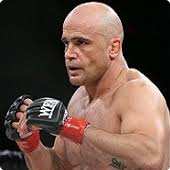 Won Title: Against Kevin Randleman (May 7, 1999)
Lost Title: Vacated
Successful Defenses: 0
Like many professional fighters, Rutten took up combat sports to deal with something difficult in his life.
Illness as a child made him constantly sickly, and he was bullied because of his frailty. Seriously. Bas Rutten was bullied. If that doesn't give hope to any kids going through crap right now, nothing will.
Rutten grew up in the Netherlands. He began boxing, and then reportedly became interested in martial arts when he saw the Bruce Lee movie Enter the Dragon. He wasn't able to fully immerse himself in learning martial arts until he was an adult, as his parents were against the violent nature involved.
Rutten was eventually discovered by Pancrase (a Japanese fighting organization) scouts. He fought for that organization before moving over to the UFC in 1998, where he won his debut fight with an eleventh-hour knockout.
He is considered one of the greatest pioneers in MMA history as well as one of its brightest characters.
Randy Couture
Won Title: Against Maurice Smith (December 21, 1997)
Lost Title: Title stripped
Successful Defenses: 0
No, you're not suffering a heavy case of deja vu. Couture is a three-time UFC heavyweight champion, hence why he has appeared on your screen again.
A committed and meticulous trainer, Couture mastered the ground-and-pound method where he could leverage his skills in Greco-Roman wrestling to bring opponents quickly to the mat. From here, they would be subject to an overwhelming flurry of strikes.
Couture served with the Army's 101st Airborne Division, also known as the "Screaming Eagles." This division has been called, "the tip of the spear," and is known for being able to capture large areas of terrain via air assault.
Maurice Smith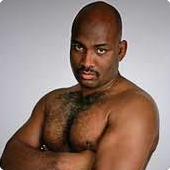 Won Title: Against Dan Severn (July 27, 1997)
Lost Title: Against Randy Couture
Successful Defenses: 1
Mo Smith, like Bas Rutten, got into martial arts after watching a Bruce Lee movie.
Smith was reportedly 13 when he watched Chinese Connection, and it changed everything.
Before Smith discovered kickboxing, he studied Wing Chun and other traditional martial art styles. He would eventually move into kickboxing, where he would go on to achieve legendary status.
Smith began his MMA career fighting in Japan for UWF Newborn and, later, Pancrase and Battlecade Extreme. He eventually found himself in the UFC, becoming just the second heavyweight champion in the promotion.
Smith, an awesome striker, followed a similar path to the UFC as Israel Adesanya.
Mark Coleman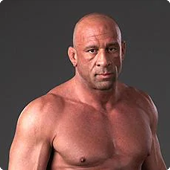 Won Title: Inaugural champion
Lost Title: vs. Maurice Smith
Successful Defenses: 0
Coleman wrestled on the United States Olympic team, earning seventh place at the 1992 Olympics in Barcelona. He then became interested in the evolving sport of Mixed Martial Arts.
Using the nickname, "The Hammer," Coleman fought with Pride and HUSTLE, interspersed with time spent fighting under the UFC banner.
It is widely believed that Coleman invented the common MMA term, "ground and pound," which makes sense considering his go-to style involved takedowns and vicious shots from the top.
A legend of the sport, Coleman is also a true pioneer of the UFC.
Other Notable Heavyweights in the UFC
The UFC heavyweight division has always had its fair share of warriors ready to put it all on the line.
This weight class is also quite unique in the sense that many fighters who should have gone on to win titles somehow ended up empty-handed. Conversely, there were other fighters with less talent that went on to be crowned as kings of the division.
But regardless, a handful of the heavyweights that failed to be coronated will probably be remembered more than some champions.
Below are other notable heavyweights in the UFC. There is a big chance that you will know these guys.
Mirko Cro Cop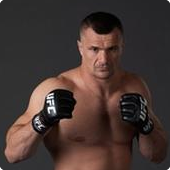 One of the greatest heavyweights of all time.
Croatia's former cop, Cro Cop (get it?), lit the MMA world on fire in his lengthy career.
He even finished on a ten-fight win streak that includes victories in the UFC, Rizin FC, and Bellator.
A PRIDE Open-Weight Grand Prix champion, Cro Cop is also remembered for some of the greatest knockouts and fights in the history of the UFC's heavyweight division and beyond.
Mark Hunt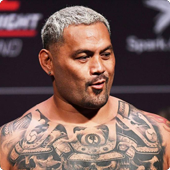 One of the greatest things in MMA history was the Mark Hunt walk-off knockout.
The "Super Samoan" was one of the most exciting heavyweights there was.
Always up for a scrap, the Kiwi's commitment to battle was unparalleled in the weight class.
Unfortunately for fans, Hunt's relationship with the UFC soured badly due to his lawsuit against the promotion.
It deprived fans of the chance to give him a good send-off.
Antonio Rodrigo Nogueira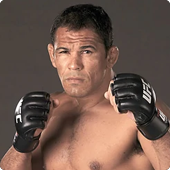 Considered one of the best heavyweights of all time, Nogueira ultimately failed to win a UFC title.
Still, he is remembered as being a ferocious fighter in his prime.
You could argue that his best days were behind him by the time he hooked up with the promotion in 2007.
He still put one hell of a shift in over the years.
A very popular heavyweight that will be remembered for years to come.
Great UFC Heavyweight Fights
When you have guys the size of small houses pummeling each other, it's going to make an impression.
As the oldest division in the UFC, there have been some major wars at heavyweight over the years.
It doesn't take long to recall the great fights between Stipe Miocic and Daniel Cormier, or even the red-hot run of fights ended by the ferocity of Francis Ngannou.
There are so many examples to choose from when putting together the greatest UFC heavyweight fights. But these stand out more than the rest.
Hunt vs. Silva
Event: UFC Fight Night 33
Result: Draw
When two colossal heavyweights collide inside the cage, a knockout is always on the cards.
But on December 7, 2013, fans hoping to tune in for a little blood and guts got much more than they bargained for.
You can talk and talk for days about MMA being a violent sport. And while there is a lot of truth to that statement, the sport is more than just mindless mayhem. But if you sit any MMA detractor down and show them Hunt vs. Silva, you might as well give up on any further debate.
Hands down, one of the greatest fights of all time.
Mir vs. Nogueira II
Event: UFC 140
Result: Mir by Submission
Mir earned an unlikely knockout at UFC 92 over Nogueira.
It was the greatest win of his career to date. But the American took umbrage to comments made by his Brazilian opponent after the fight regarding a staph infection, and to be more precise, how that infection affected Nogueira's performance on the night.
Nevertheless, a rematch was booked for UFC 140, three years following their first bout.
This time around, Mir made it clear who was boss, earning a second-round submission over the MMA legend.
Barry vs. Kongo
Event: UFC on Versus 4
Result: Kongo via TKO
When Nate Marquardt vs. Rick Story was scratched as the headline fight, fans were pissed.
But as soon as Barry and Kongo started to go at it, those same fans appeared a little more enthusiastic about this heavyweight clash.
Both men went hell for leather, landing shot after shot on each other with pure ferociousness. The tables turned constantly, with Barry and Kongo looking desperately close to stopping each other. Even referee Dan Miragliotta appeared set to intervene and wave the fight off in favor of Barry. But he didn't.
That proved to be a highly fortuitous decision for Kongo, who came back to life like a zombie, landing crushing shots to Barry's skull that knocked him out cold.
Crazy.
Lesnar vs. Velasquez
Event: UFC 121
Result: Velasquez via TKO
October 23, 2010. A highly touted UFC prospect named Cain Velasquez was set to be the next victim on the resume of UFC heavyweight champion, Brock Lesnar.
Lesnar made his way to the Octagon having pushed a police officer out of the way. Sporting a beard, the former pro wrestler looked confident of making this a short night.
Well, it was a short night, but one that didn't go the way Lesnar would have liked. The UFC heavyweight king and betting favorite was beaten to a pulp by Velasquez and made to look like a complete amateur at the hands of the younger man.
Just like that, Cain Velasquez was the new UFC heavyweight king.
Highest Grossing UFC Heavyweight Fights
Event
Date
PPV's
Ticket Sales
UFC 100 – Lesnar vs. Mir
07.11.2009
1.3 Million
$5,128,490
UFC 116 – Lesnar vs. Carwin
07.03.2010
1.1 Million
$4,053,990
UFC 121 – Lesnar vs. Velasquez
10.23.2010
1,000,000
$2,237,070
UFC 61 – Sylvia vs. Arlovski
07.08.2006
775,000
$3,350,775
UFC 141 – Lesnar vs. Overeem
12.30.2011
750,000
$3,101,000
We weren't lying earlier when we said how popular Brock Lesnar was to those betting on UFC heavyweight fights.
To give you a better idea of how much fights fans enjoyed watching him win, or lose, check out the top five highest-grossing UFC heavyweight fights, above. Lesnar appeared in four of them.
The colossal WWE star can boast starring in five of the top six heavyweight fights in the UFC. Now, that's serious.
The sad news is that you can't bet on UFC heavyweight fights involving Lesnar anymore. Unless he does decide to come back to the promotion to fight Stipe Miocic, of course.
That might be a great spectacle. But a great fight? We're not sure it would make it onto the following list, put it that way.
Biggest UFC Rivalries at Heavyweight
Having access to footage dating back to the early days of the UFC heavyweight division feels like opening up a wormhole to the past.
One of the greatest aspects of MMA is that it leads to such heated rivalries. Looking back over the greatest of them all in this weight class can keep you entertained for hours upon hours.
But the best rivalries in the UFC heavyweight division were built upon more than just healthy competition.
By looking to the past, we can also learn more about betting on heavyweight fights in the UFC in modern times. History has a habit of repeating itself, and when rivalries in this division go down, the cooler head is often the one who prevails.
But not always.
Brock Lesnar and Frank Mir
In terms of UFC debuts, WWE wrestler Brock Lesnar didn't exactly have the easiest start to his career.
Lesnar was matched against former champion Frank Mir at UFC 81. It was seen as a baptism of fire for the new man, who had fought just one professional fight before Mir.
Although he showed some early signs of promise, Lesnar was ultimately submitted by the former champ. He was, however, very pissed that referee Steve Mazzagatta failed to stop the fight when he tapped.
A rivalry was born after that fight, following some pretty disparaging comments for Mir regarding Lesnar's place in MMA.
They met again at UFC 100, with Lesnar stopping Mir in his tracks in Round 2. This time, it was the gigantic blonde destroyer that paraded around the cage, rubbing salt into his opponent's wounds.
Mir later apologized to Lesnar following some pretty dark comments made at the height of their rivalry.
"I want to fight Brock Lesnar. I hate who he is as a person. I want to break his neck in the ring. I want him to be the first person that dies to Octagon-related injuries."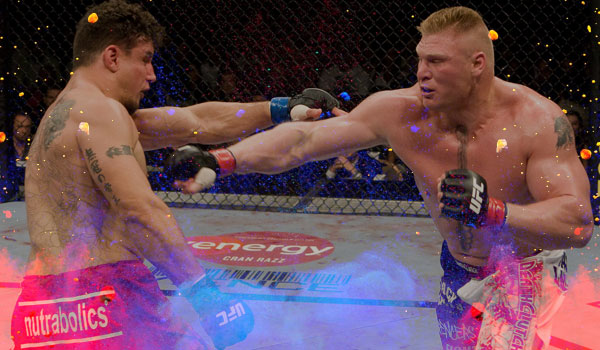 Stipe Miocic and Daniel Cormier
Two of the greatest heavyweights of all time, it was inevitable that Cormier would run into Miocic upon moving back up to heavyweight.
The two ended up part of an enthralling trilogy, with Miocic winning two fights to Cormier's one. The three bouts had pretty much everything a fan could wish for, with UFC betting sites unable to separate both men.
Miocic would go on to cement himself as the very best heavyweight to have ever competed in the promotion. Cormier, who broke fans' hearts when he decided to walk away, left the Octagon as one of the true all-time greats of the sport.
It was a rivalry that was completely professional. It was one that was, at least, for the most part, built on respect and honor.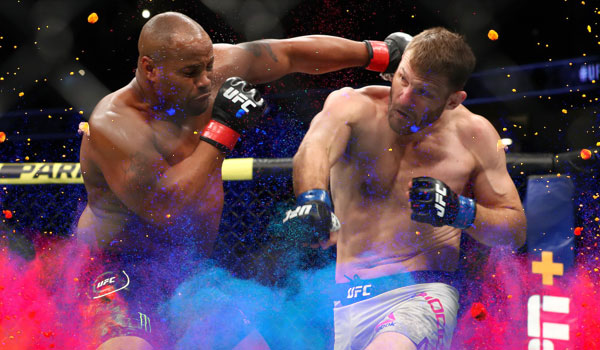 Cain Velasquez and Junior dos Santos
Much like the respect that was shown between Stipe and Cormier, Velasquez and Santos enjoyed a trilogy of fights without resorting to insults and threats.
These two were champions. They represented the new breed of UFC heavyweight, despite having contrasting skillsets and excelling in different areas.
The first fight between the pair went down in November 2011. That night, it took dos Santos just over a minute to knock Velasquez out and take his title.
Naturally, the Mexican-American was keen to set the record straight. He did so by dominating his rival over fives to reclaim the championship.
It was seen as the birth of the new Cain Velasquez. A fighter that had the capabilities to defend his title and essentially keep a lock on the division for years to come.
When a third and final fight was set to headline UFC 166, some believed that dos Santos was ready to reclaim the title. But Velasquez's insane slam and follow up punch ended the rivalry once and for all.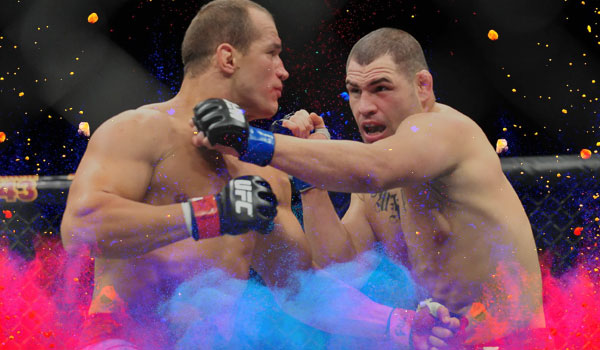 A Division Made for Giants
To be a UFC heavyweight fighter is to look down at the rest of the world with distinction. But to be a UFC heavyweight champion is to rule the world.
As the king of the promotion, there is nowhere else to go once you have attained such glory. And let's face it, who would want to?
This division is made for giants, inhabited by giants, and will continue to be pushed forward by… giants.
The greatest part is that there is so much more to come from this weight class. And we can't wait to tell you all about it.