UFC Betting Guide With Latest Odds and Picks
From bloody bandages, ripped rash guards, and stale sweat to the blinding lights, manic crowds, and glittering gold of the championship life. This is the UFC, a business that can transform bums to kings and villains to heroes with just a single punch. Is it any wonder why UFC betting is so popular these days?
That's we've put together this complete guide to betting on the UFC. It features all the information and advice you need to get started, along with the latest UFC odds, expert picks and predictions, and much more.
Rank
Gambling Site
Exclusive Bonus
Get Started

#1

BetOnline Sports

60% Up To

$1,000

Visit Site

Visit Site

#2

Bovada Sports

50% Up To

$250

Visit Site

Visit Site

#3

BetUS

125% Up To

$2,500

Visit Site

Visit Site

#4

Everygame

100% Up To

$500

Visit Site

Visit Site

#5

MyBookie

100% Up To

$1,000

Visit Site

Visit Site
Our expert UFC betting handicappers and connoisseurs live and breathe mixed martial arts and all things related to betting on the UFC. They can tell you all you need to know to make money from betting on the UFC. After all, they have decades of experience in providing gamblers just like you with advice, tips, and strategies designed to take your MMA betting game straight to the top.
Whether you are an unpolished rookie or fully-fledged MMA aficionado, consider this page as your one-stop encyclopedia for betting on UFC fights. Our resident experts have painstakingly put together this priceless catalog of material to help you get the most out of your UFC bets, so it would be kind of rude not to.
Although this is an all-encompassing UFC betting guide, we have created it for beginners and experts alike. So, wherever it is you sit between both poles, we're certain there will be something valuable for you to take away. That's a guarantee!
So, let's teach you how betting on UFC fights works. Allow us to lead you to the best sites for betting on MMA online. Just take a step into this Aladdin's cave of knowledge and mixed martial arts betting material that is sure to give you a jump on the competition.
Ready? Great. Here's what you can expect to find on this page.
UFC Odds and Betting Lines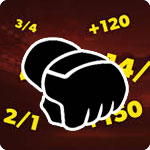 Looking to place UFC bets online? Well, this is where you will find a taste of what is to come.
Here's how things work, our experts effectively pick out the most appealing prices up for grabs on the leading UFC betting sites. That way, you don't have to spend hours trawling through them yourself. A good deal, huh?
Even if you're a complete newcomer when it comes to betting on UFC fights, you should have no problem understanding the UFC betting lines below. In short, the event is headlined, with the fighters and corresponding fights odds conveniently located beneath.
Hungry? Let's see what's on the menu.
UFC 265 Odds
Lewis vs. Gane: Lewis +270; Gane -330
Aldo vs. Munhoz: Aldo -120, Munoz +105
Luque vs. Chiesa: Luque -115, Chiesa -105
UFC 266 Odds
Volkanovski vs. Ortega: Volkanovski -185, Ortega +150
Shevchenko vs. Murphy: Shevchenko -1000, Murphy +600
Blaydes vs. Rozenstruik: Blaydes -300, Rozenstruik +235
Lawler vs. Diaz: Lawler -120, Diaz +100
UFC 267 Odds
Blachowicz vs. Teixeira: Blachowicz -250, Teixeira +200
Yan vs. Sterling: Yan -335, Sterling +255
Chimaev vs. Jingliang: Chimaev -350, Jingliang +265
Where Can I Find More UFC Betting Odds?
We suggest treating the above as just a small sample of the latest betting lines for UFC fights that have been released. If you are looking for the full package, we have a dedicated page where you can find a comprehensive list of UFC betting odds for upcoming events and Fight Night cards.
Upcoming UFC Fights to Bet On
One of the greatest things about UFC betting is that there's always a fight around the corner. It seems that the promotion will stop at nothing to deliver raw, unadulterated action all year round. And who's complaining?
As things stand, we have some very interesting events on the calendar to look forward to. Here's a little taste of the major fights on the horizon.
UFC 265
Derrick Lewis vs. Cyril Gane
Jose Aldo vs. Pedro Munhoz
Vicente Luque vs. Michael Chiesa
UFC 266
Alexander Volkanovski vs. Brian Ortega
Valentina Shevchenko vs. Lauren Murphy
Curtis Blaydes vs. Jairzinho Rozenstruik
Robbie Lawler vs. Nick Diaz
UFC 267
Jan Blachowicz v. Gloer Teixeira
Petr Yan vs. Aljamain Sterling
Khamzat Chimaev vs. Li Jingliang
But this is just another teaser. For a full list of upcoming UFC fights to bet on, check out the following page.
UFC Predictions and Picks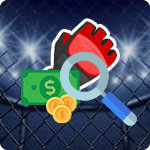 Looking for the latest UFC betting picks? Say no more. This is where you'll find a dedicated breakdown of the go-to guys and gals to choose when betting on UFC fights for real money.
We want you to pay special attention here because it's important to keep in mind. When you're betting on UFC fights for real money, you should be wary of any "betting advice" you come across. These days, there are a number of charlatans posing as MMA experts that really don't have a clue. What's more, they have no concern whether you win or lose with their picks.
But not us. As cheesy as it may sound, we have a genuine desire to see our UFC strategy adopted by true lovers of the sport. In other words, we are happy to help those who come to us asking how to win money betting on UFC fights.
When we provide UFC predictions and picks for the bouts, looking the UFC best bets, we want to cover as many as possible. And while we always cover the big fights, we avoid others. Not because of the caliber of fighters, or even the stature of the event in the eyes of the average fan, but because some aren't worth betting on.
We explain this in detail in on the following page, where you'll also find all our latest UFC predictions.
You can use our detailed predictions and picks when wagering on MMA fights to your advantage. Perhaps the easiest way to do this is by visiting our UFC betting blog.
If you look below, you will see examples of content dedicated to the latest UFC betting trends, as well as detailed fight previews and UFC picks.
If that's not enough to get you pumped, our sports betting experts have also created a page that summarizes the very best of our recommended UFC bets, week by week.
About Our UFC Betting Experts
The internet can be your best friend at times. But when it comes to betting on UFC fights for money, you ought to tread carefully.
We made a point of touching upon how advice for betting on MMA fights is ten a penny these days. The problem is that most of the information floating around is about as valuable as a cup of sand in the desert. They are baseless opinions, for the most part, and we genuinely worry for people spending their hard-earned money on someone's biased opinions.
Our team of tipsters, writers, and UFC fight odds geeks know their stuff and examine matchups objectively. In essence, they can be trusted to deliver the goods. Now, don't get it twisted. This doesn't mean they are always right. But they do have the expertise to comprehensively understand how the fights and bets work together.
With track records in competitive fighting, instruction, and covering MMA news, our experts are more than qualified to give you tips for UFC bets that you can trust.
For example, Adam Haynes is our lead UFC writer. Aside from years of involvement in the sport, Adam has previously operated for major MMA news publications. Additionally, he has worked with Evolve MMA, considered both the most powerful mixed martial arts organization and successful MMA team in Asia. He provided instructional material for both amateur and professional fighters.
Adam maintains a lot of our UFC content, including the latest information on current fighters and their upcoming fights. You can find all our fighter profiles, and more, in the following section of our UFC betting guide.
We also have detailed information on each UFC weight class, which you can find on the following pages.
How to Bet on UFC Fights
As any mixed martial artist or coach will tell you, it's important to get the fundamentals down before you try anything else.
The same applies when betting on the UFC. Understanding the basics will help you chose the right real money MMA wagers in both the short term and the long run. If that's important to you, which it very well should be, take the following advice from our experts on board. They don't just teach you how to bet on UFC fights, they teach you how to do it successfully.
Types of UFC Bets
UFC fight betting can be unpredictable. So, before locking in on your wagers, it's crucial to know what you're betting on.
As with any sport, real money bets on MMA are going to suck up your bankroll faster than a thirsty hippo if you don't know what you're doing. What looks like great odds to inexperienced eyes might only appear as appetizing as a fried diaper to those with a better understanding of how things work.
There are numerous ways to bet on UFC fights, but the three most common bets to place are as follows.
Moneyline Bet – You bet on Fighter A or Fighter B to win. It's simple.
Method of Victory – You bet on how Fighter A or Fighter B wins. For example, Fighter A by KO/TKO or Fighter B by submission. Sometimes, you can bet on the method of victory without specifying which fighter will win.
Round Betting – As an example, you can bet on Fighter A to win in Round 3, or Fighter B to win in Round 5. You can also bet on the round the fight ends without specifying which fighter wins.
Moving past these three prevalent UFC wagers, there are other wagers that are less familiar, but still fairly popular. For example, UFC over/under bets allow a gambler to wager on whether the fight will end over or under the 2.5 round mark.
All clear? Great. Once you have the grasp of these bets, you can then move on to some of the other opportunities that the top sites for UFC betting online offer.
These include parlay bets or simply "parlays" to the initiated. A parlay, or "accumulator" if you're living outside of the US or Canada, is a bet involving two or more choices. For example, Fighter A to beat Fighter B in the main event, Fighter C to beat Fighter D in the co-main, and Fighter E to beat Fighter F in the first bout of the prelims.
This is a really fun way to bet and is attractive because of the large odds you can obtain from wagering on UFC fights this way. We have added a link below that will explain more.
Still with us? Great. So, to many punters wagering real money on MMA fights, prop bets are where it's at. You can bet on everything from the combination of the method of victory and round a fighter will win, to who wins the "Knockout of the Night" bonus.
Many UFC props are very simple to understand and can be placed through most sites or even UFC gambling apps. If you think you have the knack for predicting the unpredictable, you could make yourself some nice coin for your troubles.
UFC Betting Tips
If you're a newbie to all this, that's fine. If you consider yourself a UFC betting expert that's just here to sniff around for free stuff, more power to you.
Regardless of your game, both types of punters can benefit from the following tips. For the rookie, we advise taking these well into account, and for the more experienced bettor, it's time to refresh your repertoire.
Although you might already be accustomed to some of this, we suggest that everyone adhere to the following guidelines when betting real money on UFC fights.
Set Your Bankroll – Bankroll management is so important when it comes to your wagers. Set your limit, stick to it, and don't bet more than you can afford.
Know Your Fighter – If you're going to bet on a fighter, make sure you know what shape they are in. How is their form looking? Are they moving up or down in weight class? Do they struggle against kickboxers or wrestlers?
Follow the News – A fighter could be going through all kinds of trouble outside of the cage, and this could affect their performance on the night. Hell, images of a botched weight cut might be circulating, but you've practically put the house on the to win. Why? Because you're not up to date with what's going on.
This is just a taster of the UFC betting tips we can offer you. Read the following page to learn how to maximize your chances of winning your UFC wagers.
Betting on the UFC Online
The modern age has given birth to modern problems. But modern problems require modern solutions, right?
And while we wouldn't exactly say that those without one of the best UFC betting apps is a loser, we are highlighting the fact that online betting for UFC fights just might be the best thing to happen since the Gracies came along.
Whether you're using your desktop to throw a few dollars down, or betting on live MMA bouts through your iPhone or Android device, this is the way forward. Not only can you access a library of odds from different UFC betting sites, but you can avail of bonuses, fast payouts, and much more.
Yes, that includes sitting in your pajamas and basking in the sheer convenience that comes with it all.
Live Betting on the UFC
If MMA betting for real money online changed the game, live betting has really pushed the boundaries. But you gotta know it to love it.
There are many advantages to betting UFC fights in-play, but our experts unanimously agree that the biggest advantage is getting a read on who looks the part in real time. UFC lines will change rapidly, but if your finger is on the pulse, you can surely make this work for you.
Sometimes, a fighter can look softer than usual, perhaps even mentally weaker. And the more you grow accustomed to wagering on the UFC, the more you will be able to pick up tell-tale signs when you watch the fight play out.
Imagine having the chance to see all this before putting your money down. Well, you do. And the following page explains how you can use this tool to your advantage.
UFC Betting Strategy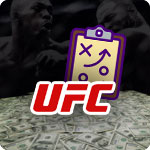 A successful general requires a great strategy. Perhaps that's why many of our modern-day mixed martial artists and coaches tend to obsess over the workings of strategic luminaries such as Niccolò Machiavelli, Sun Tzu, Napoleon Bonaparte, and, erm, Chuck Norris.
No names shall be named with reference to the "Temple of the Chuckster." But seriously, a UFC betting strategy is crucial to your success of winning money in much the same way as it can be to a fighter winning a bout.
You might think we're crazy for suggesting that the strategy of a fighter can also be used to bet AGAINST them, right? Well, this is one reason why you should definitely educate yourself about the complexities of what goes into deciphering UFC odds and bets before making the right picks.
Granted, the lion's share of your betting strategy for UFC fight betting will not be based on ancient teachings, or Walker, Texas Ranger. But that's not to say it won't be just as interesting…
Here, check it out for yourself.
UFC Betting FAQs
Phew, that's a lot of information to take in. But still, we understand that you might have further questions. You know, questions such as where to bet on MMA for real money, how to do it, and the like.
We hope the following FAQs will hopefully help you find the answers that you are looking for.
Can I bet on UFC fights for real money?
Absolutely. The great news is that there are plenty of ways to wager on UFC fights for real money. But keep in mind that you should only bet on sites that can be trusted.
The UFC continues to grow in stature to the point that it's becoming bigger by the year. Could this success be the main reason why MMA is fast becoming one of the most popular sports in the world to bet on for real money? We think so.
Where can I bet on UFC fights?
We strongly suggest checking our recommendations for the best UFC betting sites if you're looking to gamble on UFC bouts.
Not only are these sites 100% safe, trustworthy, and legal, but they're among the most reputable and recognizable brands in the industry. What's more, our recommended sites for MMA betting come highly-approved on account of things like top odds, markets, and attractive welcome bonuses.
How do I bet on UFC fights online?
You will find a huge catalog of material above that will help you get your UFC betting predictions right. Feel free to read through it as much as you like.
From the best bets to place to finding top best odds for MMA fights, our team of experts have crafted an all-in-one UFC betting guide to teach you absolutely everything you need to know about how it all works.
It's all yours to peruse!
Can I bet on other MMA fights?
If you're looking to bet on Bellator for real money, or gamble on ONE FC fights, then the answer is yes, you can definitely bet on other MMA fights.
While the UFC dominates MMA betting markets, our recommended sites for mixed martial arts betting cover a wide range of events from promotions all around the world.
There are plenty of other MMA promotions besides the UFC out there, you know?
Can I make money betting on the UFC?
The simple answer is yes, if you put your money down on UFC bets that are successful, you can win money.
That said, it is important to understand that betting for real money on the UFC carries the same risks that betting on other sports do. For example, you can also lose money when gambling on fights!
That's why it's important to follow expert advice when it comes to choosing the right UFC odds, wagers, and picks. Protect yourself at all times, right?
What are the best UFC bonuses available?
That depends on what floats your boat! We know some folks that cannot resist a fat welcome bonus, and there are others that will swear on Joe Pesci that odds enhancers or periodic rewards are the bee's knees.
It really does come down to what you find to be best for your situation. We're all different. And that's why we think it's best for you to look through our list of sites with great bonuses for MMA bets rather than pick our own favorites.
Is betting on the UFC better than betting on boxing?
Gambling for real money on UFC fights is very popular with punters these days. In contrast to boxing, you have considerably better-matched fights which, in turn, leads to better odds.
Boxing is a sport with numerous big-time promoters, unlike the UFC. This gives the latter more power over making big fights happen, and it also means that major events tend to happen more frequently. This is good news if you want to learn how to bet on the UFC, ONE FC, or even Bellator.
There are other reasons for choosing to bet on the events of the promotion over boxing matches, one being that many bookies have yet to catch up on how to handicap fights. This can provide great betting value if you know how to bet on a UFC fight.
What are the best MMA bets to place?
Once again, this is purely a matter of opinion. Some like to bet on the method of victory, while others prefer prop bets.
The best way to find out what types of bets work for you is to check out the markets over at a reputable MMA betting site and jot a few bets down on paper. Then, watch the corresponding fight, and find out what works.
When you're ready, maybe you can wager real money on a UFC fight.
Are UFC betting apps worth it?
Apps for any MMA gambling interest can be a great acquisition to you, but that does depend on the site or company that issues them.
There are some really cool UFC and MMA gambling apps out there. Just be sure to choose a safe, reliable, and legal one. We don't want to see anyone get sucker-punched, so keep your guard up and watch out for those sneaky shots.
Well, we hope that helps explain UFC betting thoroughly! Feel free to bookmark this page, and come back as often as you like. We've quite enjoyed your company!