Flyweight Division in the UFC
At one time, the UFC's flyweight division was viewed as an experiment that would ultimately result in failure.
Some believed that the 125-pound weight class was a novelty act. In essence, a project to allow some of the shorter, lighter mixed martial artists to compete for glory, but one that could never thrive when fans wanted to watch bigger, beefier competitors knock seven bells out of each other.
But years have passed, and this division still stands strong. In fact, it looks as though the UFC's flyweight stable is better than it has ever been.
While detractors had ruled out any scenario where fans would be paying to watch the "little guys" go at it, we have flyweight fights regularly headlining events and fighters that are considered among the pound-for-pound's greatest.
More than this, one of the very best fighters in the history of the sport emerged from the 125-pound roster. That's right, Demetrious Johnson. And alongside guys like Henry Cejudo and Joseph Benavidez, Johnson helped to create the division we now know as one of the most competitive in the promotion.
We've put this guide to the UFC flyweight division in honor of the men who have sweated blood and given their guts up for our entertainment.
It will also help you bet on upcoming flyweight fights and find out everything you need to know about the current champion, the emerging stars of 125, and so much more.
Upcoming UFC Flyweight Fights
Zhalgas Zhumagulov vs. Jerome River – UFC 264 (July 10, 2021)
Moreno vs. Figueiredo 3 – TBD
We keep this list updated to show all confirmed upcoming fights in the UFC's flyweight division.
If you are looking to get your hands on a full picture of fights to come in the UFC, visit our schedule page by hitting the button below.
Current UFC Flyweight Champion
Current Champion: Brandon Moreno
Champion Since: June 12, 2021
Successful Defenses: N/A
Last Opponent: Deiveson Figueiredo
Mexico's "Assassin Baby" is one hell of a fighter.
Tough as a coffin nail and with solid fundamentals, Moreno moved from one of the key contenders at flyweight to the champion with a submission win over Deiveson Figueiredo.
Although he was never one to be underestimated, Moreno appears to be growing in potential with every fight that passes.
Can he hold on to his title in a division full of killers?
Leading UFC Flyweight Contenders
Let's take a look over the men plotting and scheming to part the current champion with his crown.
These are the fighters that believe they can do a better job at the top of the 125-pound pile, but they will have to get through the champ first.
Deiveson Figueiredo
Although he was dethroned by Brandon Moreno in June 2021, the "God of War" is going nowhere.
He is still the number one contender in the division.
Askar Askarov
Despite being born deaf, Askarov continues to achieve in his chosen profession.
As part of the Russian invasion of the UFC, the Dagestani is regularly touted as a future champion of the promotion.
He is working his way through the flyweight division at a steady pace and will undoubtedly get his shot at the title at some point.
An excellent all-around mixed martial artist.
Alex Perez
Perez had an unsuccessful shot at Deiveson Figueiredo's title and is campaigning for another crack at gold.
The Californian looks to have what it takes to develop into a fighter that is challenging for the flyweight crown.
He has a few creases to iron out before he hits his ceiling and plenty of time to evolve.
This is certainly a fighter to watch.
Alexandre Pantoja
Another prospect with big potential in the 125-pound division is Alexandre Pantoja.
The Brazilian is as tough as they come and has a nice, well-rounded skill set that has seen him beat some of the top fighters in the division.
Pantoja has never been stopped in a fight.
Could he one day rule the UFC flyweight division? Perhaps. But here are a few fighters that he will one day have to get through in order to reach the summit of this weight class.
Best UFC Flyweight Prospects
Amir Albazi
David Dvorak
Raulian Paiva
Amir Albazi is a prospect that can really go far in this division.
Albazi has caught the attention of fans from all around the world with his all-action approach to fighting. The Swede is comfortable handling all types of fighters and has shown very impressive adaptability when put under pressure.
Raulian Paiva is another from a crop of UFC flyweight prospects to look out for. The same applies to David Dvorak, who also has what it takes to make a huge splash in the 125-pound talent pool.
Will these men one day enjoy the sweet taste that comes with being a UFC champion? Will they join the pantheon of other great champs in the lightest division in male mixed martial arts?
Let's now take a look over their competition.
Previous UFC Flyweight Champions
Believe it or not, but the UFC lightweight division is the youngest of the UFC's male weight classes.
However, one previous champion ruled the roost for almost six years, picking up coveted records in the process. That was until he was dethroned in dramatic style by a certain opponent.
The future of the UFC flyweight division is interesting. But the past is certainly unforgettable.
Let's take a look over the previous champions of 125.
Henry Cejudo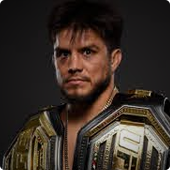 Won Title: Against Demetrious Johnson
Lost Title: Vacated Title (Dec 20, 2019)
Successful Defenses: 1
One of the few MMA stars to have earned his stripes in freestyle wrestling, Cejudo competed in the Olympics when he was just 21-years-old, taking gold in Beijing 2008.
Cejudo was the first American to take the medal in his weight class in more than a century. An incredible achievement. One that was tarnished when his medal melted in a Californian wildfire in 2017.
The American has also claimed medals in freestyle wrestling at the US National Championships, the Pan American Games, and the Junior World Championships. He is no stranger to world-class competition and can triumph under pressure like few others.
While fighting under the UFC banner, Cejudo held two titles simultaneously — flyweight and bantamweight. He was a handful for anyone in both divisions but ultimately chose to retire from MMA in 2020.
Often underestimated by his opponents, Cejudo achieved so much in MMA. He has wins over the likes of Dominick Cruz, T.J. Dillashaw, and the greatest flyweight of all time, Demetrious Johnson.
Demetrious Johnson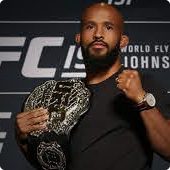 Won Title: Against Joseph Benavidez
Lost Title: Against Henry Cejudo
Successful Defenses: 11
To many mixed martial arts fans, and to some other fighters, Demetrious Johnson is the greatest to ever do it.
At the very least, Johnson occupies one of the spaces on the Mount Rushmore of MMA. A cerebral technician, the fighter known to fans as "Mighty Mouse" was also the consummate professional.
Johnson ruled the UFC's flyweight division, setting a promotional record of 11 straight title defenses. Wins over the likes of Henry Cejudo, Joseph Benavidez, and Wilson Reis established the American as the king of the flyweight division.
Johnson left the UFC for Asia's ONE FC in 2018. He was traded to the promotion in exchange for Ben Askren.
A legend of the fight game.
Other Notable UFC Flyweights
Look through the MMA history books and you will find the names of UFC champions across all divisions.
But not everyone could make it that far. Some fighters, despite having all of the ingredients to win championships, never did. Some of these fighters will be still be revered by fans for years to come. Others, however, will be lost rather than recalled.
Then again, some fighters will always be remembered for other reasons. It can be a bit of a mixed bag, as you will find out when you read about the following notable UFC flyweights.
Joseph Benavidez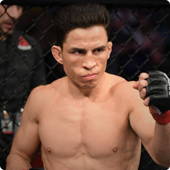 Benavidez will enter history as a member of a peculiar class of elite fighters that just could not get their hands on UFC gold.
Despite fighting for the UFC flyweight title four times, as well as the WEC bantamweight strap, Benavidez has always come up short when it truly mattered.
An excellent fighter in his pomp, Benavidez will be regarded among the greats of the UFC flyweight division.
John Dodson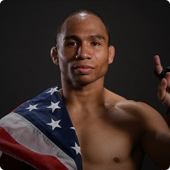 Dodson was a handful for any fighter looking to add his name to their resume.
Although Dodson fought a major part of his career in the UFC's bantamweight division, he will be remembered for a couple of awesome performances at 125-pounds.
Dodson was unsuccessful in two flyweight title scraps with Demetrious Johnson.
Not a UFC flyweight champion, but definitely belongs on this list.
Ray Borg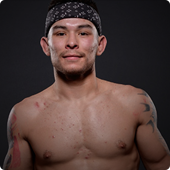 A one-time title challenger, Ray Borg is another fighter that will be remembered for failing to live up to his potential.
Although an accomplished mixed martial artist, Borg had numerous problems outside of the cage that appeared to affect his performances within it.
Borg, who also had issues with making the flyweight threshold, eventually moved on to the UFC's 135-pound weight class before being released by the promotion in 2020.
Wilson Reis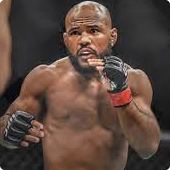 Although an entertaining fighter, Reis holds the distinction of never landing a knockout win in his career.
The Brazilian, however, was a very accomplished submission artist.
It was via his BJJ skills that Reis established himself as a fighter to be watched in the promotion.
Reis was another victim of Demetrious Johnson's legendary UFC flyweight title run.
Greatest UFC Fights at Flyweight
There have some extraordinary scraps in the UFC flyweight division over the years.
Multiple exhibitions of technical supremacy sit between examples of pulsating, bloody warfare in the minds of fans. But the real, iconic fights that have gone down in this division over the years take things to another level.
We believe that there are four fights in the UFC flyweight division that should be classified as legendary. It might not surprise you to learn that a certain icon fighter features in all four of them.
Let's take a look at the best UFC flyweight fights of all time.
Johnson vs. McCall
Event: UFC on FX 2
Result: Majority Draw
What a way to set a precedent.
Not only will Johnson vs. McCall go down as the greatest fight in the history of the flyweight division, but it will also make the record books as the first fight in the weight class.
A semi-final fight that formed part of a mini-tournament to determine the inaugural UFC flyweight champion, this fight was nuts. Non-stop, back and forth action from both guys led to a headache for the judges, who scored the fight for Johnson.
However, it was later revealed that the decision was incorrect. The fight was subsequently labeled a draw, and both men would do it all over again.
Johnson vs. Dodson
Event: UFC on FOX 6
Result: Johnson by Unanimous Decision
One of the fights of the year in 2013.
Johnson, who was setting out to make history at flyweight, was challenged by the slick John Dodson at UFC on FOX 6.
Despite Dodson throwing everything but the kitchen sink at Mighty Mouse, he couldn't get past him. The title would stay in the champ's possession for a while to come.
Benavidez vs. Johnson
Event: UFC 152
Result: Johnson by Split Decision
Another classic fight.
The final of the UFC flyweight tournament was put together when Johnson beat McCall by decision in their rematch, and David Benavidez stopped Yasuhiro Urushitani.
Johnson looked incredibly impressive in controlling Benavidez, but his opponent also had his moments. A fierce back and forth between the two men made for an exciting spectacle that will long live in the memory of fans, but it was Johnson who left with the title.
Johnson vs. Cejudo 2
Event: UFC 227
Result: Cejudo by Split Decision
An incredible run would be snapped by Henry Cejudo at UFC 227.
It was a run for Johnson that spanned 11 title defenses and multiple, highly memorable battles. It was the end of an era and the last time that we would see Johnson in the UFC.
Fans would have a new champion in the flyweight division for the very first time. Johnson was gone and Cejudo was only beginning to put together his plans for an assault on another title.
Do any of the fights above rank highly in the all-time greatest UFC bouts? Find out by clicking the button below.
Major UFC Flyweight Rivalries
Although the flyweight division is still relatively young in comparison to other weight classes, there are still iconic rivalries forged over the years.
From bitter squabbles to competitive adversity, these rivalries will always be something to look back at and enjoy.
Below are the three greatest flyweight rivalries in the history of the UFC.
Demetrious Johnson vs. Henry Cejudo
Johnson ended Henry Cejudo's dreams of capturing the flyweight title with an impressive first-round TKO at UFC 197 in April 2016.
But this wasn't the last the champion would see of Cejudo. That now-famous rematch was arranged at UFC 227 just over two years after Johnson's win, and it would mark his first and only loss in the 125-pound division.
This was a rivalry that ended with one of the greatest fighters of all time leaving the UFC for pastures new. Cejudo had done the unthinkable and later reflected on how fulfilled he felt after the win.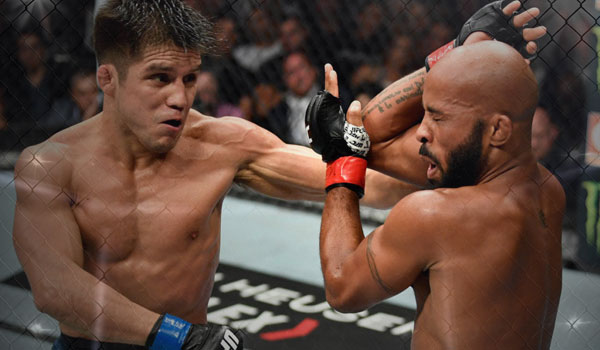 Henry Cejudo vs. Joseph Benavidez
A competitive rivalry between two Mexican-Americans would turn into a series of squabbles and back and forth trash talk following both men's appearance as coaches on The Ultimate Fighter Season 24 in 2016.
The fight would determine who would earn the next shot at Demetrious Johnson. Needless to say, there was more than just a crack at the title riding on the fight.
Cejudo was penalized for repeated low blows in the fight, which effectively handed the win to Benavidez. He had the last laugh, but both men would continue to express their disdain for one another.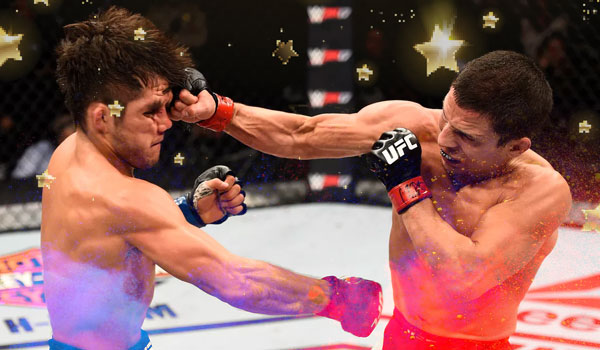 Demetrious Johnson vs. Joseph Benavidez
At one point, these two were considered the best fighters in the UFC's flyweight division.
But with that came a rivalry that resulted in two of the most memorable fights in the history of the 125-pound weight class.
Both Johnson and Benavidez were ultra-professionals. There was no major trash talk or coloring outside of the lines. But from a professional perspective, these two were true enemies.
Johnson won both fights against Benavidez, ending their professional feud before it turned into anything else. Still, fans will remember this rivalry as one that could have easily spawned at least one more fight.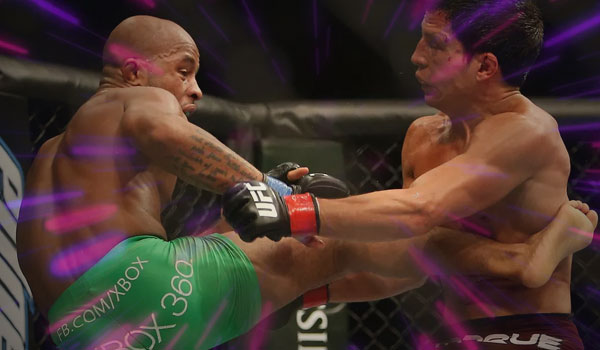 A Story With More Chapters to Cover
The story of the UFC flyweight division is still being written.
Although the legends responsible for taking the weight class forward will always be remembered, it is encouraging to see a new crop of fighters looking to achieve greatness in their own right.
Will Demetrious Johnson be the G.O.A.T of the flyweight division for years to come? Or will a new fighter emerge that takes the torch from him and carves out something even greater than we thought possible?
It's going to be fun finding out.