Betting on WWE Hell in a Cell
Wrestling fans instantly fell in love with hardcore Hell in a Cell cage fights when the WWE introduced them. It was only a matter of time before a whole event related to the popular stipulation was born.
The WWE Hell in a Cell pay-per-view event was launched in 2009 and quickly became a regular part of the organization's schedule.
This popular show provides plenty of gambling opportunities and this WWE Hell in a Cell betting guide will help you make the most of them.
For a start, we show you the best online sportsbooks for betting on Hell in a Cell for real money. Our top-rated WWE Hell in a Cell betting sites deliver high odds, generous promotions, and other perks that we discuss later on.
This guide also features tips on how to find the best wagers, key stats from previous editions, and other useful sections.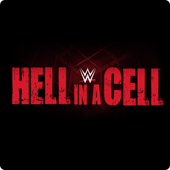 Contents of Our Hell in a Cell Betting Guide
Best Hell in a Cell Betting Sites and Apps
Rank
Betting Site
Exclusive Bonus
Get Started

#1

Bovada Sports

50% Up To

$250

Visit Site

Visit Site

#2

BetUS

125% Up To

$2,500

Visit Site

Visit Site

#3

MyBookie

100% Up To

$1,000

Visit Site

Visit Site

#4

Everygame

100% Up To

$500

Visit Site

Visit Site

#5

BetOnline Sports

60% Up To

$1,000

Visit Site

Visit Site
Let's begin with our selection of top WWE Hell in a Cell betting apps and sites.
Our review process for making these recommendations is focused on plenty of ranking factors. Many of them are based on fundamentals that apply to all types of online gambling. Let's take a look at them first.
Safety of the Players – We only stick to WWE betting sites that are safe and have a good reputation.
Fast and Convenient Payments – The ability to move your money quickly using a convenient banking method is crucial.
Reliable Mobile Version – A lot of our readers are looking for the best apps for betting on Hell in a Cell and the online sportsbooks we recommend deliver excellent mobile versions.
Competent Customer Support – If you need help, you can contact the support and an agent will be there to assist you.
Naturally, we also look specifically for factors that come at play when you bet on Hell in a Cell with real money.
The following are especially important.
WWE Hell in a Cell Betting Odds – We want to see higher than average odds to give you a chance of winning more money.
WWE Bonuses and Promotions – The best sites for betting on Hell in a Cell online offer generous bonuses and promotions.
Variety of Betting Markets – We expect full coverage of the WWE Hell in a Cell fight card and plenty of props for the event.
We leave no stone unturned in our search for trusted WWE Hell in a Cell sportsbooks that deliver good value to their customers.
We also continuously monitor our top-rated Hell in a Cell betting sites and mobile apps to ensure they each continue to offer a great service.
How to Bet on WWE Hell in a Cell
Now that you know where to bet on Hell in a Cell online, it's time to focus on what's available and the basic principles that can help you recognize the good opportunities to win money.
Let's begin with the main WWE Hell in a Cell bets that are offered online.
Hell in a Cell Betting Markets
Even the best sites for betting on Hell in a Cell matches are somewhat limited when it comes to wrestling because of the nature of the sport, at least compared to other big events.
Still, you can place wagers on the winner of each match that has been announced before the start of the show. There are also interesting props that provide more exotic betting options.
They often depend on the stipulations and are related to the method of victory, the number of times a special move is performed, and similar.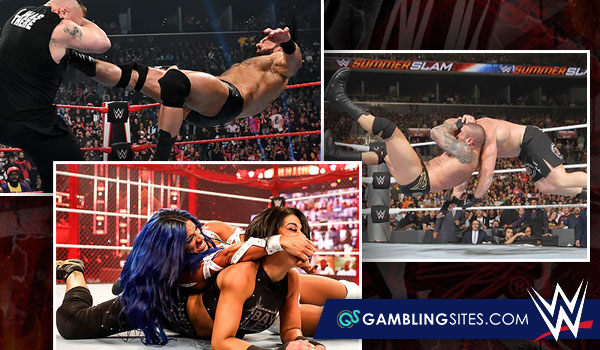 We recommend that you keep your eyes open when the WWE Hell in a Cell gambling sites release their odds and check the available options at that point.
There are often unconventional betting markets that offer better value than the traditional match winner bets.
Basic Betting Tips for Hell in a Cell
Wrestling might be different from many other sports, but the main principles of real money betting remain the same and you should respect them.
Here are some tips that can help you avoid the biggest mistakes many bettors make.
Pick the Best Sites – Stick to the online sportsbooks with the best odds for WWE Hell in a Cell betting with real money to get the highest value.
Evaluate the Odds and Don't Simply Guess – A lot of people simply try to figure out what's going to happen and ignore the Hell in a Cell odds. You should compare the odds to the chances of each wrestler winning for the best results.
Don't Place Too Many Wagers – You will rarely find more than two or three genuinely good bets for any edition of the WWE Hell in a Cell. The bookies simply don't make too many mistakes with their odds, so stay selective with your wagers.
Use a Staking Plan – Set a budget and decide on a reasonable size for your WWE Hell in a Cell wagers to avoid losses you can't afford.
Ignore Your Bias – You probably have personal WWE favorites and wrestlers you genuinely hate. Don't let those biases take over when it comes to gambling with real money.
Check out the following page if you want more details on the tips above along with a few others that are designed to help beginners.
Specifics of Betting on WWE
The fundamentals of sports betting certainly apply to WWE, but there are also specifics of the sport that make it vastly different from the likes of basketball, football, and other traditional sports.
You need to account for them when working on your Hell in a Cell betting strategy. Here's what you always need to consider.
Wrestling Is Scripted – There's no random element or "fair competition" in the WWE. The matches are scripted and the outcome is determined by the writers. You're basically betting on scenarios, not real fights.
It's All Part of a Bigger Picture – In WWE betting, you should always consider the previous and the next event. All matches are part of the storylines developed by the writers and most of them are not isolated one-off events. They serve a purpose and are designed to drive the chosen narratives.
Scripts Are Kept Secret – The WWE has confidentiality clauses that keep everyone involved quiet, so leaks from credible sources are almost impossible to find.
The WWE Is a Business – When you try to determine what's going to happen in WWE Hell a Cell, you should always consider the main goal of WWE. This is a business that has to make money and the direction of every storyline is driven by the need to engage viewers.
If you want to dig deeper in the unique traits of betting on wrestling with real money, the following page delivers more information on the topic.
Betting on the Hell in a Cell Main Event
Every WWE Hell in a Cell edition features at least six or seven matches and all of them are available for betting online.
There's always a main event that stands out among the rest, though, and it's usually the most significant clash on the card.
It draws the most interest from the fans and it takes center stage in the build-up to the show. If you like Hell in a Cell gambling, you will probably be betting on the main event and there are certain factors you should consider.
The Stipulation Can Help You
You can understand more about the core of most WWE events from their name and Hell in a Cell is no different.
The main event of the night includes a Hell in a Cell match that takes place in a steel cage with only one exit that is locked until there is a winner.
This concept was first introduced in 1997 when Shawn Michaels met The Undertaker at Badd Blood: In Your House. The match was an absolute blast and you can learn about the story behind it by watching this video.
The success of the format was the reason why WWE used it for many other fights and eventually launched the WWE Hell in a Cell annual PPV show. Naturally, the main event is under the stipulation of the same name.
You can use that to your advantage when analyzing the build-up to the match. The writers often add key elements to the story leading to the Hell in a Cell main event.
One of the fighters might be slippery in the build-up, so it would be more satisfying for the fans when he or she has nowhere to go.
Another potential scenario is to use the cage as a place where no other wrestlers can interfere. For example, Randy Orton lost a match against Drew McIntyre at Clash of Champions 2020 where a bunch of other wrestlers helped the Scotsman.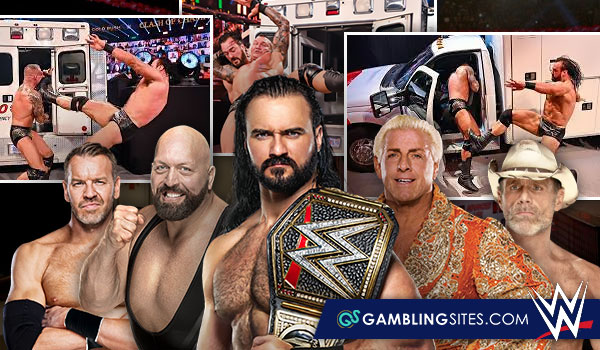 Orton then had his revenge at WWE Hell in a Cell when no one else could enter the cage.
The main point is that you should always consider the stipulation of the main event when gambling on Hell in a Cell. Try to evaluate what purpose it could serve regarding the storyline behind the match.
A Title Is Usually on the Line
The WWE picks the most popular matches for the Hell in a Cell main event. They usually include a title and a quick look at all main events so far shows that a belt was up for grabs in 8 of the 12 editions so far.
That's important when you bet on Hell in a Cell online with real cash because the WWE is always thinking ahead when it comes to championships.
The organization is either using the belt to generate hype around certain wrestlers or using a star's popularity to develop a storyline around the title.
It's something that you need to try to figure out to make money from your Hell in a Cell betting picks. The stats can help.
Here's how often the champs managed to defend their belt during the show's main event.
| | | | |
| --- | --- | --- | --- |
| Year | Fight | Winner | Title |
| 2010 | Kane (c.) vs. The Undertaker | Kane | World Heavyweight Championship |
| 2011 | John Cena (c.) vs. CM Punk vs. Alberto Del Rio | Alberto Del Rio | WWE Championship |
| 2012 | CM Punk (c.) vs. Ryback | CM Punk | WWE Championship |
| 2013 | Randy Orton vs. Daniel Bryan | Randy Orton | WWE Championship |
| 2016 | Sasha Banks (c.) vs. Charlotte Flair | Charlotte Flair | WWE Raw Women's Championship |
| 2018 | Roman Reigns (c.) vs. Braun Strowman | No contest | WWE Universal Championship |
| 2019 | Seth Rollins (c.) vs. Bray Wyatt | Stoppage | WWE Universal Championship |
| 2020 | Drew McIntyre (c.) vs. Randy Orton | Randy Orton | WWE Championship |
It's interesting to note that the matches ended without a winner on two occasions so far. One clash was for a vacant title, so there was no defending champion involved.
In the other five WWE Hell in a Cell Main events with a belt on the line, we saw three wins for the contender. The last champion to defend his title was CM Punk in 2012.
That's why you should probably avoid backing the belt-holders when betting on WWE Hell in Call matches from the main event.
WWE Hell in a Cell Build-Up and Aftermath
The WWE schedule is always something to consider when you gamble on Hell in a Cell online. The organization has a few key shows and the rest usually revolve around them.
WrestleMania is the obvious example, but there are others too.
Since WWE Hell in a Cell is usually scheduled for October, here are the other events you have to consider when you analyze the build-up and the potential aftermath of the main event.
Money in the Bank – This show is usually a few months earlier, but we've seen Money in the Bank contracts cashed in at WWE Hell in a Cell before.
SummerSlam – On many occasions, storylines that started around SummerSlam are still active when Hell in a Cell comes around.
Clash of Champions – This is normally the PPV event just before Hell in a Cell, so you will often see dethroned champions from Clash of Champions looking for revenge.
Crown Jewel – Crown Jewel was introduced as a standalone PPV event by the WWE in 2019 and it was right after Hell In a Cell. The company uses it to expand in the Middle East, so we are likely to see more of that in the future.
Survivor Series – This is another big event that takes place a month or so after WWE Hell in a Cell and the storylines are often connected. It's one of the Big Four on the schedule and a priority for the organization as a whole.
As you can see, there's a lot to think about when you prepare your Hell in a Cell bets.
Be sure to carefully explore every event beforehand and figure out where the main event storyline might be going.
Betting on Other Hell in a Cell Matches
The other five or six matches on the WWE Hell in a Cell card are usually fairly standard and there are no special factors to consider.
Usual strategies for gambling on wrestling are the best way to prepare for them, so the following betting tips can help a lot.
Watch WWE Action – Follow storylines by watching the weekly WWE episodes. That's the best way to learn what's happening with ongoing feuds.
Stipulations Are Clues – If a match is under special rules, the stipulation might give you a clue on what's going to happen based on the story so far and the special traits of the wrestlers involved.
Social Media Is Your Friend – Many wrestlers and the WWE themselves use social media to promote fights. Sometimes, even a single tweet can drop valuable hints as to what's coming next.
Look for Patterns – The WWE scriptwriters are always trying to provoke an emotional response in the audience by creating heroes, villains, and drama. They often use similar patterns, so try to spot when things might be following a familiar path.
That concludes our general Hell in a Cell betting tips designed to help you find valuable wagers on your own.
We also have further useful resources for betting on the next edition of the show and other WWE events.
Hell in a Cell Picks and More WWE Betting
Our team is always on the hunt for good bets when Hell in a Cell takes place and we do the same for every major WWE show.
You can find our Hell in a Cell predictions and recommended bets in our wrestling picks section.
Here are the latest entries.
We also have a dedicated WWE blog that features plenty of useful posts.
You'l find analysis of several interesting wrestling betting opportunities for Hell in a Cell and the other major shows on the WWE schedule.
May
Sportsbook of the Month

Sign up Bonus
60% Up To $1,000
READ REVIEW
Visit Site
X