Betting Sites With Bet Builders
Do you wish you had the opportunity to create your own wagers when betting on sports? Good news! Several online sportsbooks offer that exact feature.
We share the best bet builder sites right here on this page. We also explain how bet builders work, and provide useful tips for how to make money with them.
Rank
Betting Site
Exclusive Bonus
Get Started

#1

BetOnline Sports

60% Up To

$1,000

Visit Site

Visit Site

#2

Bovada Sports

50% Up To

$250

Visit Site

Visit Site

#3

BetUS

125% Up To

$2,500

Visit Site

Visit Site

#4

Everygame

100% Up To

$500

Visit Site

Visit Site

#5

MyBookie

100% Up To

$1,000

Visit Site

Visit Site
All of our top-rated sports betting sites with bet builders can be trusted. These are safe and legit operations with the proper online gambling licenses.
These bet builder sites offer many other advantages, too. They offer good bonuses, high odds, and much more. Among all the online sportsbooks with bet builders that we've reviewed, our recommendations easily stand out as the best.
Now, knowing which bet builder sites to use is just the first step. You also need to know how this relatively new betting feature works, and how to build your own bets successfully. We cover all of that, and more, below.
What Is a Bet Builder?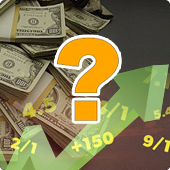 Let's start by looking at exactly what a bet builder is, and how bet builders work.
The simple explanation here is that this is a feature where you can create your own wagers by combining various different outcomes. In some respects it's similar to a parlay or accumulator, but there are some key differences.
Bet builders are typically used to create wagers for one specific game, covering multiple aspects of that game. They're also based mostly on prop bets. Parlays, on the other hand, usually combine moneyline selections across several different games or events.
The primary purpose of prop bet builders is to open the door wagering opportunities that wouldn't otherwise be available. Bookmaker and betting sites can only offer so many pre-defined wagers for any given event, but with bet builders they can accept wagers on pretty much any combination of outcomes.
This makes things more exciting for sports gamblers, as bet builders are a lot of fun. But, while they're broadly aimed at recreational bettors rather than sharps, bet builders can be profitable if use effectively.
Most bet builder sites have automated the process for creating and placing your own wagers. This makes the feature easy to use with no delays.
How to Build Your Own Bets
With the basic concept of how bet builders work explained, we can now move on to looking at how you actually use them.
The first step is to locate the feature at your chosen sports betting sites. You'll usually find it under one of the following names in the sportsbook menu.
Prop Builder
Props Builder
Bet Builder
Player Props
Request a Bet
Once you open the features, you'll see a list of sports and competitions that are currently available. Pick the one that you're interested in and click on it. That will then give you a list of the games you can start building bets for.
Once you have chosen the game you want to bet on, you can start creating your wager. You add the different markets you want to cover one by one, making your selection for each. Some markets will have just two possible selections (for example, yes or no), while others will have multiple possible selections.
Most bet builder sites show the individual odds for each possible selection in each possible market. These odds are then multiplied as you add all your selections. Some betting sites with bet builders only display the finalized odds once all selections are made.
The available betting markets for bet builders vary at different sites. The best bet builders sites usually have plenty of options, though.
Pros and Cons of Using Bet Builders
As with most types of sports betting wagers, there are pros and cons to using bet builders.
Let's take a look at the biggest advantages of creating your own wagers, along with disadvantages.
Advantages of Bet Builders
Access to unique markets
Can get high odds for a single game
Building bets is a lot of fun
Higher chance of a mistake by the betting sites
The most obvious advantage of using bet builders is that you can create unique markets that wouldn't be available otherwise. You can combine different options to customize your wagers and that's a powerful tool in the hands of bettors with real knowledge of the sports and leagues they're targeting.
By adding enough props to a bet builder betting slip, you can achieve truly insane odds for a single game. Our team has played with the feature in the past and we have easily reached +10,000 with only a few selections.
If you like chasing the big potential payouts, you'll absolutely love bet builders!
Just experimenting with bet builders for some low stakes wagers can be an enormous amount of fun. But there's a reason why they're popular with sharps as well as recreational sports gamblers.
With so many individual betting markets available with bet builders, the online sportsbooks and bookmakers don't necessarily spend a lot of time evaluating and pricing each one. That means there's a higher chance of a mistake with the odds, thus increasing the number of opportunities for finding betting value.
All this creates a solid case for using bet builders at online betting sites. However, there are some downsides that should also be considered.
Disadvantages of Bet Builders
High margin for the betting sites
Low staking limits
Limited sports and competitions
Bets don't always count towards wagering requirements
Online sportsbooks actually love it when most of their customers use bet builders. The main reason for that is simply that there's a lot of built-in margin for them. Because of the issues we mentioned already about having the time to price each market properly, their solution is often to be cautious and offer lower odds than they "should."
For example, if the bookmaker believes that the probability for a certain outcome is 50%, you can expect a price of -110 or so when it comes to traditional markets. When using props builders instead, you are likely to get -120 or even -130.
Another disadvantage of the bet builder feature is not that big of a deal for most punters, but it might be for high stakes bettors. Most bet builder sites will only allow fairly low stakes for these wagers, to limit their exposure to huge wins.
For similar reasons, they also only tend to allow bet builders of the major sports and leagues. They don't want an expert on some obscure competition to take them for a lot of money.
Finally, not all bet builder sites count the custom wagers towards the wagering requirements of bonuses and promotions. Again, that's likely not to be a big problem for most gamblers. If you use bet builders a lot, though, it can be annoying that most of your wagers don't contribute towards clearing any bonuses you might be eligible for.
Best Sports for Bet Building
We mentioned that one of the problems of prop bets builders is that you won't find a ton of different sports and leagues to use them on.
However, there are still quite a few options. They're mostly the mainstream competitions that are very popular, but that likely suits most bettors anyway.
Here the top sports that we recommend using bet builders with.
Football

If you love betting on football, you can get creative and pick all kinds of combinations of markets available for the NFL. Some gambling websites cover college football for bet builders as well.
Basketball

The NBA is included in all prop bet builders available online. Many of the top bet builder sites also offer bet building on NCAA basektball.
Soccer

All popular competitions such as the English Premier League, the UEFA Champions League, the Spanish La Liga, the MLS, and more are available.
Baseball, ice hockey, and tennis are also widely available for bet building, and these are good sports to bet on if you follow them closely.
The reasons we like the sports above are mostly related to the number of events and markets covered. You can also prepare for them well by using one of the many free resources that deliver useful information. A good example is this football database that is an excellent source for statistics.
The proper use of stats is crucial if you want to make money from using bet builders at online betting sites.
Bet Builder Strategy Advice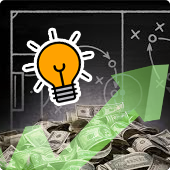 You can definitely use bet builders to win money if you know what you're doing. To start with, it's important that you follow the fundamentals of sports gambling.
These include the following.
Always look for value
Apply proper bankroll management
Don't place too many wagers
Bet with your head and not your heart
You need to get these right for sure, and our introduction to sports betting can help with all of them if you're new to this.
There are also some specific strategies that can help you to improve your results when betting with bet builder sites. The first one is also pretty basic, and it's simply to stick to the sports and leagues that you know really well.
Making money from bet builders is hard enough even when you have an extensive knowledge of what you're betting on. Experimenting with competitions that you're not familiar with is not going to help you create good wagers.
It's also important that you don't go crazy with the number of selections in your bet builders. The occasional mad wager with lots of selections is fine for a bit of fun, but that's not the route to long-term profit.
For the best results, you should limit yourself to three or four selections per wager when using bet builders.
Finally, be prepared to really dig into the stats. We already touched on this. Comprehensive data analysis is absolutely the key to success with bet builders. You need to be looking at past numbers and the latest trends related to the teams and players included in your props.
Now, this is all fairly top-level stuff and there's a reason for that. The more in-depth strategies for bet builders are specific to certain sports and leagues. The approach when betting on the NFL, for example, is different from the approach when betting on the NBA.
That's why our resident betting experts have produced further guides, with bet builder strategies and advice for specific sports and leagues.
Ranking the Top Bet Builder Sites
Part of the purpose of this page is to help you find the best betting sites for bet builders. We included our recommendations right at the start.
We always encourage our readers to stay skeptical when it comes to choosing where to bet online, so we don't expect you to simply trust that our recommended bet builder sites are the best without some form of explanation.
The first and most obvious requirement for any online sportsbook we recommend here is that it offers the bet builder feature. When it comes to compiling our rankings, we also test the feature and make sure it's user-friendly. We expect to see a good range of sports and competitions, too, and competitive odds.
Some of the other factors we look at when ranking bet builder sites are as follows.
Safety: We only add sites with a legit online gambling license, proper security measures in place, and a strong reputation.
Fast payouts: All of our top rated betting sites with bet builders offer plenty of payment options and pay out your winnings quickly.
Good customer support: You should be able to receive help quickly if there's any problem related to your gambling experience.
If you want to learn more about our general methods for ranking the best online betting sites, you can visit the following page.
July
Sportsbook of the Month

Sign up Bonus
60% Up To $1,000
READ REVIEW
Visit Site
X