NASCAR Betting Strategy
There are no get rich quick schemes for betting on NASCAR. Or any sport for that matter.
There is no way that some random person on the internet is going to make you a millionaire overnight if you pay him a few dollars for his "perfect" NASCAR betting system.
But there are proven ways to increase your chances of winning your bets on racing. There are genuine NASCAR betting strategies that can help you maximize your returns.
We're going to show you how to apply NASCAR betting strategy when gambling on races for real money.
Study Previous Performances at NASCAR Tracks
First things first. You cannot have a strong NASCAR betting strategy without appreciating the importance of track history.
In NASCAR, many drivers perform especially well on some tracks and mediocrely on others.
There's no black magic or sorcery behind this. In fact, the actual reason is very straightforward — there are different types of tracks in the sport.
Take a look at some of the most popular Cup Series races.
| | | | |
| --- | --- | --- | --- |
| Track | Track Type | Length | Located |
| Atlanta Motor Speedway | Intermediate | 1.540 | Hampton, Georgia |
| Auto Club Speedway | Superspeedway | 2.000 | Fontana, California |
| Bristol Motor Speedway | Short | 0.533 | Bristol, Tennessee |
| Charlotte Motor Speedway | Intermediate | 1.500 | Concord, North Carolina |
| Chicagoland Speedway | Intermediate | 1.500 | Joliet, Illinois |
| Darlington Raceway | Intermediate | 1.366 | Darlington, South Carolina |
| Daytona International Speedway | Superspeedway | 2.500 | Daytona Beach, Florida |
| Dover International Speedway | Short | 1.000 | Dover, Delaware |
| Homestead-Miami Speedway | Intermediate | 1.500 | Homestead, Florida |
| Indianapolis Motor Speedway | Superspeedway | 2.500 | Speedway, Indiana |
| Kansas Speedway | Intermediate | 1.500 | Kansas City, Kansas |
| Kentucky Speedway | Intermediate | 1.500 | Sparta, Kentucky |
| Las Vegas Motor Speedway | Intermediate | 1.500 | Las Vegas, Nevada |
| Martinsville Speedway | Short | 0.526 | Martinsville, Virginia |
| Michigan International Speedway | Superspeedway | 2.000 | Brooklyn, Michigan |
| New Hampshire Motor Speedway | Intermediate | 1.058 | Loudon, New Hampshire |
| Phoenix International Raceway | Intermediate | 1.000 | Avondale, Arizona |
| Pocono Raceway | Superspeedway | 2.500 | Long Pond, Pennsylvania |
| Richmond International Raceway | Short | 0.750 | Richmond, Virginia |
| Sonoma Raceway | Road Course | 1.990 | Sonoma, California |
| Talladega Superspeedway | Superspeedway | 2.660 | Talladega, Alabama |
| Texas Motor Speedway | Intermediate | 1.500 | Fort Worth, Texas |
| Watkins Glen International | Road Course | 2.450 | Watkins Glen, New York |
As you can see from the above table, these types of tracks are basically put into four different categories.
Superspeedway
Short
Intermediate
Road
Now, if you're looking to make money betting on NASCAR, you're not going to get very far without some basic knowledge about these tracks. For example, specific skills are required for winning on specific tracks.
Short tracks like Martinsville tracks are usually suited to more skillful drivers who strike the right balance between precision and aggression. Therefore, you will find that many short tracks have multiple-time winners.
Superspeedways like Daytona and Talladega produce far more one-time, random, and surprise winners given the wild, multi-pass, free-for-all natures of the tracks. The same can't be said for Charlotte or Phoenix.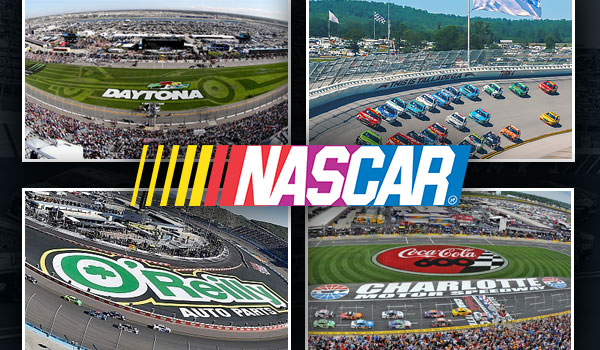 Now, we're not saying that you should geek out on every single driver and find out what tracks they shine at (and suck at). But your strategy for betting on NASCAR should involve at least some knowledge of what drivers have thrived on a track in the past.
There are some excellent resources out there that document NASCAR results and stats at tracks. You will find information such as driver averages and history that you can use to your advantage.

Top Tip
Specialist drivers tend to do well at tracks that are similar. Some thrive on Superspeedways, while others excel on short courses. Find out who thrives where and use that to your advantage.
Learn How to Interpret Race Data and Stats
Statistics and race data are excellent tools to help you make money using betting strategies for NASCAR.
Just make sure you are interpreting statistics and data correctly when putting together your Cup Series strategies/Xfinity bets etc.
You might see a driver has had eight wins and a few top-3s at a track from 35 races, thereby giving them a very appealing average finish there. But are you also considering the trend of their last five performances on the tack and circuit?
NASCAR races tend to be twice per year at a track. Some tracks only hold one race. But sometimes there are different circuits raced. That's something you want to keep an eye on.
Now, for older drivers, it's going to be a lot easier to get a grip of how good they are at, say, Charlotte. You will have a larger sample size for a driver with 30 races than a driver with four.
That doesn't mean you should discount a driver's chances at a track before you have an all-round profile of what they do good and what they do bad.
If you can get your head around race data and stats, you could really improve your chances of beating online bookmakers and winning money on the races.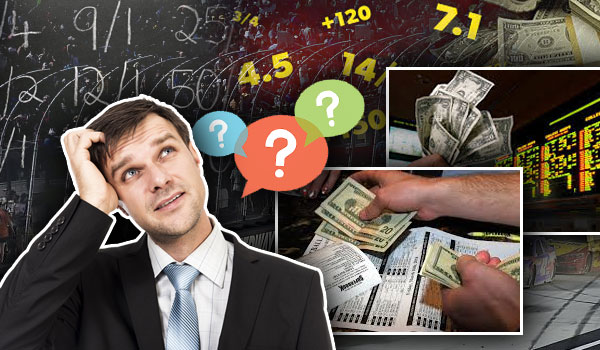 The questions you want to ask when putting together a NASCAR betting strategy together are simple.
Does this driver represent good betting value?
Do they have a good record at the track?
Are they a specialist on similar NASCAR tracks?
Is there enough data to suggest that they are in acceptable form?
Are there better options in this race?
Stuff like Cup Series race data and stats will help you answer these questions.
The bones of expert NASCAR betting strategies is to start from the bottom and work your way up. You can study wins and finishes at previous tracks, and should also pay attention to laps led, average finishes, and look for trends that stand out.
We'll get to pre-race data and how it can be used a little later. First, what if we were to tell you that there is more to success (and failure) in NASCAR racing than just the individual?
Understand the Power of a Great NASCAR Team
While all glory tends to go to the individual behind the wheel, there is a reason why the top NASCAR drivers tend to praise their teams so much after a winning race.
This is something to factor into your NASCAR Cup Series betting strategy, especially.
Being surrounded by a great team can work wonders for a NASCAR driver.
Having a great teammate on the track, mechanical wizards in the pit, and an elite crew chief, is the dream for most drivers.
Success breeds success, too. So, look for drivers on teams that have the car, equipment, and support behind them. It will give them an extra string to their bow on race day.
Another thing to consider is interlinking teamplay. Providing teammates are working well, and morale is good at camp, the aim of the game will be to share and spread vital track information and positional intel.
If a driver can potentially find themselves in a position to draft their teammate to the finish line, this is also a very valuable thing to be aware of.
You could improve your chances of winning money from NASCAR betting just by considering little things like this.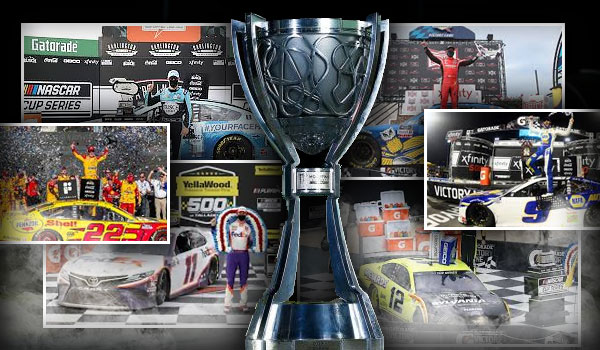 Betting on NASCAR Teams
When betting on NASCAR races, it's always worth looking at how teammates are expected to perform in a particular race. Study their track history, performance data, betting odds, and anything else you can get your hands on.
If you believe these two drivers could find themselves in the top-10 towards the final laps of the race, it might be a good idea to have money on both, especially if you are betting on the playoffs (more on that later).
Understanding the advantages a happy, reliable team has over a disjointed one will help.
An additional tip for NASCAR betting — some props allow you to bet on the team that wins a race rather than the driver.
If you are to make money, and what we mean by that is a consistent profit, your betting strategy for NASCAR races should be as equally consistent. That applies whether you are gambling with online sports betting sites, NASCAR betting apps, or with office workers.
Form and Momentum Matter in NASCAR
A crucial part of NASCAR betting strategy involves following the form and momentum of a driver.
Are they going through a purple patch, picking up wins and top-5s as though they are going out of business? Or are they struggling for top-10s, despite winning the Cup Series the year before?
In theory, a driver's form can be impacted, both positively and negatively, by several factors. It comes down to the individual.
Some things tend to affect the vast majority of drivers, regardless of who they are.
Confidence – Is a driver performing badly due to a string of poor performances?
External Troubles – Are there personal issues preventing a driver from performing?
Age – Some drivers peak earlier than others.
Injury – Is a driver recovering from an injury that is holding them back?
Loss of Hunger – Has a driver simply lost their hunger or got complacent through too much success?
If we're going to go deep here, these are things that you should think ask yourself when betting on NASCAR futures, certainly.
But from race to race, you should be able to understand things easier. You should have a greater sense of the problem a driver is facing and decide whether to fade them or stick with them.
These days, it's slightly tougher to predict form than it was in the days of the great Richard Petty, for example. But it's far from impossible.
How Form Affects NASCAR Odds
Like most things in life, reputation can have a huge effect on how we are received. On the track in NASCAR, things are no different.
A driver can come into a race that he has won three times from the last five, and his odds will more than likely reflect his history here.
But let's say his previous form in the season has been poor, and you have done enough reading to understand that he's going through tough times off the track. You're not going to be hopeful of winning money on him at Talladega or Pocono, are you?
Conversely, a driver that has been slowly improving their returns on the track — as well as showing all the right signs in the season — is one to consider.
Especially if they have also given you a reason to believe that they are developing on their skillset at a particular type of track, and the odds make sense.
All of the above can be added to your betting strategy for NASCAR races.
Pay Attention to Performances in Practice
One of the best things about gambling on NASCAR is the fact the access we get to practice sessions.
Practices are usually televised and streamed online, with NASCAR news also providing details of these runs.
Now, not everyone is going to glow at the thought of watching practice or qualifying sessions, but smart bettors will. Those with a commitment to their NASCAR gambling strategy will.
Why? Well, for a start, you can use that pre-race data to your advantage. If the odds for the race are up, and you notice that the driver you were going to back is having a poor time of it, perhaps you could look at other bets.
The flipside of that is that you might be able to identify value in a driver that has looked the part in practice/qualifying and is starting in the front end of the grid.
Of course, there are other things to consider when using pre-race data to wager on NASCAR.
Tire Wear
Weather
Practice Sessions vs. No Practice Sessions
Intensity
The Track
Pre-race data is important to your hopes of making money on NASCAR races and accounts for a lot of NASCAR betting tips out there.
Even so, it's not as easy as it sounds to use. Only the right application will make it work for you. Don't get us wrong — It's not the most difficult thing in the world to do. It will become second nature fairly quickly, providing you consider the bigger picture.
On some tracks, qualifying doesn't hold the same weight that it does on others. Ask yourself whether the race you are betting on is worth gathering as much data for.
The other major point to consider here is that you should compare your pre-race data to race results of previous years. We would recommend going back no further than five years, but no shorter than four.
Additionally, use data from other races on the track providing they are on the same circuit. There is no point comparing Daytona data against Daytona Road Course stats.
NASCAR Playoffs Betting Strategy
It's important to understand the difference between betting on the NASCAR Playoffs and regular-season races.
NASCAR Playoffs for the three national series follows a similar format where there are rounds and eliminations based on the points accrued in that round.
What this has led to is drivers sometimes having to decide how they are going to race and what they are racing for.
A driver's strategy may be to go for a stage win to advance, rather than a race win, and vice versa.
Teammates may allow each other to pass if it means one either making the Playoffs or advancing to the next round.
There is a myth that there are more crashes in the Playoffs than in the regular season.
Crashes are usually unpredictable. We wouldn't imagine anyone wants to be caught up in a wreck.
Are There More Accidents in the Playoffs?
As the prize up for grabs in the Playoffs is so strongly desired, you would assume that this is the case.
However, there is no data to support more accidents occurring in the Playoffs when compared with the regular season.
We cannot deny that end of season races are much more heated.
There's more to lose and plenty to gain. So, it pays to be a little smarter when betting on these races.
Also, teams will typically plan multi-phase strategies for Playoffs races to ensure that the best interests of the collective, rather than the individual, are put forward. Don't let this escape you.
Given that drivers tend to work for the team first and foremost, it's rare that you will see a Playoff race won by a driver that is not in the Playoffs. Any strategies for NASCAR betting when it comes to Playoffs races should have this built-in as a rule of thumb.
It's not like it can't happen. It's just that, well, it rarely does happen.
You would be surprised at why non-playoff drivers keep racing, too. They are there for a reason.
But let's not go off subject here. By all means, put your money down if you have reason to believe that a driver from outside the playoffs will win a playoff race.
Make Money From NASCAR Betting
It takes a smart bettor to understand that there is more to betting on NASCAR than meets the eye.
Although parodied over the years for being a sport where you just keep "turning left," it's actually a lot more sophisticated than some think.
NASCAR betting requires a shrewd approach if you are to make consistent profits from gambling on races.
Our experts covered the importance of studying track history and how it should always be among the first steps of your NASCAR betting strategy.
Race stats and hard data on the form of drivers were also covered. More than this, we expressed why you should, in particular, gauge their form and momentum heading into a race.
We can't forget the importance of great teamwork. It truly is key to success, so don't forget that this is even more amplified when it comes to your NASCAR Playoffs strategy.
It's essential to put all of the above together, as well as to look at each race on its own merits.
If you can do that, you will be on your way to betting on NASCAR like an expert.
If you'd like to get in on the action right now, check out our full NASCAR betting guide and then head to these recommended NASCAR betting sites.
For a bit of a shortcut to finding winning NASCAR bets, you can also follow our NASCAR betting picks.
September
Sportsbook of the Month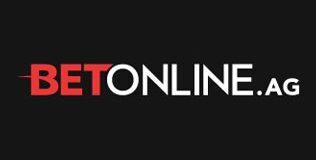 Welcome Bonus
50% up to $1,000