Guide to the Top NASCAR Series
NASCAR, or North American Stock Car Auto Racing, is a massive sports enterprise.
Among its various levels of racing circuits, called "series," there are 1,500 NASCAR events taking place at 100 tracks in several countries.
These races used to be confined to North America, but are now proliferating throughout Europe, Canada, and Mexico.
Because there are so many races, tracks, and sponsors, we have created this guide to the leading NASCAR series to show how the racing calendar comes together each year.
Top Series Under the NASCAR Banner
Xfinity Series.
Camping World Truck Series
ARCA Menards Series
Whelen Euro Series
PEAK Mexico Series
Pinty's Series
Regional Racing Weekly Series
Whelen Modified Tour
Arca Menards East and West Regional Series
eNASCAR Online Racing Series
NASCAR Cup Series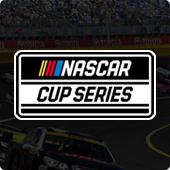 This group of races is considered the elite series of NASCAR. Begun in 1949, it has undergone many name changes, including the Monster Energy Cup Series (2017-2019) and the Sprint Cup (2008-2016).
The entire Cup Series is akin to the Super Bowl of the North American racing circuit.
Only proven drivers are allowed to participate in Cup Series events, as determined by such tests as the 150-mile qualification races that allow top drivers to compete in the Daytona 500, one of the most famous races of this series.
Events occur ten months of the year and are open to drivers who have accumulated sufficient points.
There are 36 annual races in the NASCAR Cup Series, giving this series one of the most demanding schedules in all of racing.
The "Chase for the Cup" Playoff Season
It can be tough to know when the regular Cup Series races end, and the "playoff" elimination—known as the Chase for the Cup–rounds begin.
The first 26 races of the year are considered regular season Cup races. Up to 40 cars are allowed to participate in Cup Series races.
The 16 dominant drivers will then continue on to race in 10 more Cup Series events that will determine that year's winner of the Cup.
Because the Cup Series is the most competitive of all NASCAR events and series, this winner is deemed the ultimate NASCAR champion.
Not only do the 16 dominant drivers continue into the final 10 races, all of the Cup cars continue! These Cup cars that are not among the lucky 16 still race to accrue points, but will not be in the running for Winner of the Cup.
As has been noted by other NASCAR experts, "if you didn't know the Chase for the Cup was occurring, you would see no difference in race format."
The 16 cars in the running for the title begin with 2,000 points added to any bonus points accrued earlier in the season.
Five bonus points can be accrued during the regular season by winning a race
One bonus point is granted to drivers who win certain stages in Cup Series events.
Stages are denoted by pauses in the action, with notice taken of the leaders of each stage.
Four drivers are eliminated after the third Chase race, so that only 12 remain in the competition for the title. These 12 drivers then have their points reset to 3,000 plus earlier bonus points.
After the sixth race, four more drivers are eliminated, leaving eight drivers left to compete in the next three races, with four more eliminated, until there are four drivers vying for the Cup in the last and final race of the exhaustive and exhausting racing year.
The Cars
In NASCAR's early days, all kinds of cars could compete. As the decades passed, however, vehicle requirements became much stricter.
To be compliant, each Cup car must meet the following criteria, along with a multitude of other requirements.
Be front engine, rear wheel drive models manufactured by Ford, Toyota, or Chevrolet
Have a roll-cage chassis
Have a closed cockpit, rear spoiler, and a "splitter," which balances air pressure on and under the vehicle
This series is extraordinarily expensive for teams to participate in. Putting just one car into the Cup Series can cost a team up to $20 million.
The cost prevents all but the most consistently successful teams – with their necessary sponsorships – from being competitive.
Costs of Running a Cup Series Car
Travel – $30,000+
Engines – $100,000
Insurance – $10,000
Tires – $25,000
Radiator – $20,000
Driver Salary – $185,000
The radiator, considered a necessary but oft-overlooked part of any car, is one of the most critical pieces of auto racing equipment. That's because NASCAR vehicles run at temperatures between 250℉ to 300℉
The Drivers
Despite the grueling hours spent in an overheated car and the furious intensity of the competition, some drivers have managed to claim the Cup victory again and again.
Most Successful Drivers of the Cup Series
Driver
Cup Series Titles
Richard Petty
7
Jimmie Johnson
7
Dale Earnhardt
7
Jeff Gordon
4
The Cup Series Racetracks
Here is where the magic happens. What many fans may not know is that every track has a "personality." Certain tracks will burn through tires more quickly than others, requiring more precious seconds spent in the pit.
Other tracks cause engines to run hotter, and braking systems to struggle. Still other tracks are famously dangerous, contributing to more rollovers and crashes than other courses.
The best drivers know the nuances of every track, and will have unique strategies for every race.
| | | |
| --- | --- | --- |
| Track | Length | Configuration |
| Atlanta Motor Speedway in Hampton, GA | 1.54 miles | Quad-Oval |
| Auto Club Speedway in Fontana, CA | 2 miles | D-Shaped Oval |
| Bristol Motor Speedway in Bristol, TN | 0.533 miles | Oval |
| Charlotte Motor Speedway in Concord, NC | 1.5 miles | Quad-Oval |
| Chicagoland Speedway in Joliet, IL | 1.5 miles | D-Shaped Oval |
| Darlington Raceway in Darlington, SC | 1.37 miles | Oval |
| Daytona International Speedway in Daytona Beach, FL | 2.5 miles | Tri-Oval |
| Dover International Speedway in Dover, DL | 1 Mile | Oval |
| Homestead-Miami Speedway in Homestead, FL | 1.5 miles | Oval |
| Indianapolis Motor Speedway in Indianapolis, IN | 2.5 miles | Oval |
| Kansas Speedway in Kansas City, KS | 1.5 miles | D-Shaped Oval |
| Kentucky Speedway in Sparta, KY | 1.5 miles | D-Shaped Oval |
| Las Vegas Motor Speedway in Las Vegas, NV | 1.5 miles | D-Shaped Oval |
| Martinsville in Ridgeway, VA | 0.526 miles | Oval |
| Michigan International Speedway in Brooklyn, MI | 2 miles | D-Shaped Oval |
| New Hampshire Motor Speedway in Loudon, NH | 1.058 miles | Oval |
| Phoenix International Raceway in Avondale, Az | 1 mile | Tri-Oval |
| Pocono Raceway in Long Pond, Pa | 2.5 miles | Tri-Oval |
| Richmond Raceway in Richmond, Va | 0.75 miles | D-Shaped Oval |
| Sonoma Raceway in Sonoma, CA | 1.99 miles | Road Course |
| Talladega Superspeedway in Lincoln, AL | 2.66 miles | Tri-Oval |
| Texas Motor Speedway in Ft. Worth, TX | 1.5 miles | Quad-Oval |
| Watkins Glen International in Watkins Glen, NY | 2.45 miles | Road Course |
Xfinity Series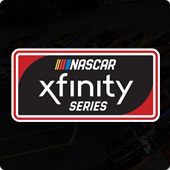 Considered the "minor leagues" of stock car racing, the Xfinity series does not have the cachet of the Cup Series.
But it is a venue for up-and-coming drivers to prove themselves on the track.
Xfinity Series cars are shorter and lighter than Cup Series cars, as well as using less powerful engines.
Beginning in the mid-eighties, this series was not widely broadcast initially, but is now televised around the world.
Although the Series started in the 1980s, as mentioned above, it has its roots in the 1950s, when NASCAR had a Sportsman Division, which was a racing series focused entirely on the short track format.
Examples of Short Tracks in North America
Iowa Speedway (0.875 miles)
Eldora Speedway, IA (0.500 miles)
Bristol Motor Speedway, TN (0.533 miles)
Knoxville Raceway, IA (0.500 miles)
Martinsville Speedway, VA (0.526 miles)
Richmond Raceway, VA (0.750 miles)
The Sportsman Division was not a national touring series, but when it morphed into what is now the Xfinity Series, this short track series of events became a well-known component of "serious" NASCAR racing.
Xfinity Series races are often held in conjunction with Cup Series races, as part of a race package weekend.
There are 33 races in the Xfinity Series calendar, and the driver who has accrued the most points is declared the Series Champion.
The Xfinity Championship
The Xfinity Championship is similar in format to the Chase for the Cup, discussed above, with a few notable exceptions.
This Series championship consists of fewer elimination rounds (three, rather than four), has fewer drivers competing for the title (12, rather than 16).
The final race occurs at the Homestead-Miami Speedway, rather than Daytona.
Camping World Truck Series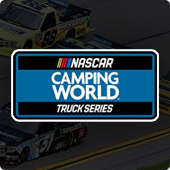 This popular racing series uses pickup trucks, rather than stock cars, in its 23 races per year.
The series has undergone many sponsorship changes, and has also been known as the Craftsman Truck Series and the Gander Outdoors Truck Series.
It was conceived by off-road desert racers who wanted to hone truck racing skills as well as draw attention to the subject of creating race-worth utility vehicles.
The race series began on short tracks in the Southwest, but the venues have been greatly expanded to the point that there are Truck Series races on superspeedways now, as well as the less-lengthy, more standard NASCAR tracks.
There are 32 trucks that participate in the competition, although the number has gone as high as 36 and as low as 27 as the Series has evolved through various format changes.
Here's the current qualification process.
Trucks make timed laps around a track.
If the track is shorter than 1.25 miles, two laps are used to determine if the driver's time is sufficiently short to qualify.
For tracks longer than 1.25 miles, only one lap is used.
Tracks used in the Camping World Truck Series include the Atlanta Motor Speedway, Canadian Tire Motorsports Park in Ontario, Canada, and the Eldora Speedway dirt track in Rossburg, Ohio.
ARCA Menards Series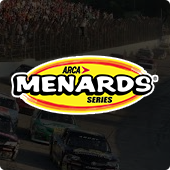 Held in the Midwest states, this series (originally known as the SuperCar Series) uses tracks large and small. This includes sizeable professional tracks, road racecourses, and the occasional dirt track.
Although not officially sanctioned by NASCAR until 2018, this Series has been a major "feeder Series" to NASCAR's Cup Series, Xfinity Series, and Camping World Truck Series.
In the decade before being officially affiliated with NASCAR, ARCA Menards events would be scheduled in conjunction with events that began in the NASCAR official calendar.
Thus, the ARCA Menards Series became inextricably linked in fans' minds with official NASCAR events.
This Series uses cars (known affectionately as "veteran cars") that are older than those that are used in the Cup and Xfinity Series. This makes the cars more affordable and the races, therefore, more accessible.
Despite the age of many of the cars of the ARCA Menards series, many of the engines can call upon 700 horsepower and 500 feet/pounds of torque.
Since 2015 ARCA drivers are encouraged to drive cars with composite bodies. These cars veer away from standard all-steel construction by using composites and materials laminates that reduce the price tag of a racing car. More importantly, they can prevent crashes on the tracks by reducing the "litter" from accidents.
There are twenty races in the calendar, with the final race (called the Speediatrics 150) comprised of 100 laps at the 1.5-mile Kansas Speedway.
The ARCA Menards Series grants several awards to notable drivers of the season, including the following.
Rookie of the Year Award
Bill France Four Crown Award
Most Improved Driver Award
Most Popular Driver Award
Engine Mechanic of the Year
International NASCAR Series
NASCAR, as with all big league North American sports leagues, is seeking to expand its viewership into Europe and elsewhere.
Here are the two series that NASCAR sponsors internationally.
Whelen Euro Series
This series, which is edging into Formula 1's territory, was begun in 2009 by rally driver Jerome Galpin and is considered the top stock car competition in Europe.
Note that we said, "stock car." Formula 1 is still the dominant racing format in Europe.
The Whelen Euro Series uses tracks in France, Italy, Germany, and Belgium, including the famous Nurburgring track which winds through forested elevation.
PEAK Mexico Series
The PEAK Mexico Series has been around since 2004 and features cars manufactured by five makers.
Toyota
Ford
Chevrolet
Mazda
Dodge
This race, along with the Formula 1 Mexico Grand Prix (not a NASCAR-sanctioned race) make up elite racing in Mexico.
Why is this series listed under "International Series" when there is a Canadian series listed under "North American Regional Series?"
For the simple reason that Canada and the US have established stock car racing traditions, while Mexico is still considered a foreign market in terms of viewers coming slowly to the sport.
NASCAR Regional North American Series
Although the Cup, Xfinity, and Camping World Series attract the most attention among global NASCAR viewers, there are also regional series.
These are much more accessible for hopeful drivers new to the racing circuit.
Pinty's Series
Pinty's is a Canadian stock car series with around a dozen annual events (most in Canada, with one in the US). Like NASCAR, Canada used to support its own professional circuit, known as CASCAR (Canadian Stock Car Auto Racing).
NASCAR bought out CASCAR in 2006, and what had been known as the Canadian Super Series became the NASCAR Pinty's Series.
This Series features cars made by a slightly different mix of manufacturers than the Cup Series.
Pinty's drivers—who tend to be Canadian nationals–are a combination of full-time professionals and part-time drivers who are also maintaining a full-time career outside of racing.
Many of Pinty's drivers move on to race in the Xfinity and Camping World Series.
NASCAR Advance Auto Parts Weekly Series
This is a "short track" competition that began in 1982. Amateur drivers compete to be the best at local tracks of less than one mile in length.
The minimum age to compete in this weekly Series is 14 years old, down from 16 years old which was the minimum age until 2010.
From the Series' inception until 2004 the tracks were split into geographical regions, such that there would be regional victors who would then compete for the title. Later, the Series was separated according to participating states.
Formats for scoring have evolved over the decades. As of 2014, 18 cars compete, with the winner receiving 35 official NASCAR points.
If the winner began the race within a few spaces of pole position (if he or she was first through ninth in line to start the race) then an additional three points are granted.
Whelen Modified Tour
As can be inferred from the name, this Tour uses cars that have been altered in some way for the racetrack.
However, it is important to note that the cars eligible to participate in this series began as stock cars, rather than purpose-built racing vehicles.
This Series has been around since 1947, with the first race taking place at the Daytona Beach Course. The Whelen Modified Tour is the sole open-wheeled, NASCAR-sanctioned group of events.
An open-wheeled car is a car in which the wheels are placed wider than the car's body, such that the tires' width is almost completely exposed.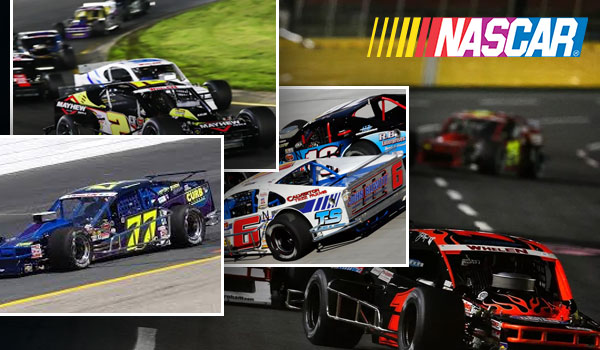 ARCA Regional Series
This series used to be split into multiple series based on geographical location. Busch North, Busch East, Winston West, and K&N Filters were previous names of portions of what is now a nationwide series divided only into two groupings: the ARCA Menards Series East and ARCA Menards Series West divisions.
ARCA is the Automobile Racing Club of America. The cars are older than the late model Cup Series cars but are still professional grade stock cars.
Some of the required specifications for this series are as follows.
A wheelbase of 105 or 110 inches
Pushrod V8 engines with 12:1 compression motors
Engines must be built using NASCAR-approved components from specified suppliers
4-speed manual transmission
22-gallon capacity fuel tank
eNASCAR Online Racing Series
NASCAR partnered with the racing simulator game entitled iRacing to create competitive online racing events with lucrative prize purses.
Some winners also receive invitations to the Champions Week festivities in Las Vegas at the end of the racing year.
iRacing falls into the esports category, which means participation is 100% electronic. Not only do NASCAR fans play, but actual NASCAR drivers have taken to the iRacing format to hone their on-track strategies.
Unique aspects of iRacing include the following.
Digitally recreated vehicles, including standard, truck, and open-wheel styles
Fans can race against established NASCAR drivers
The tires on the e-cars will respond differently to different tracks, as in real life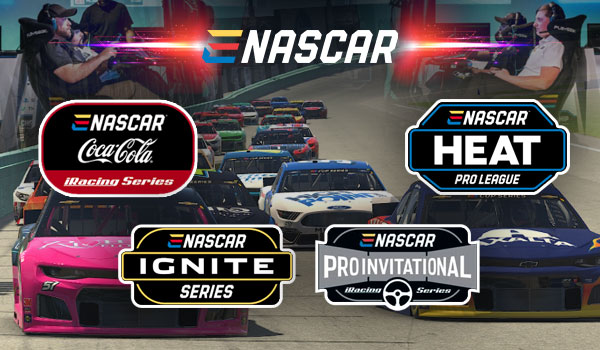 eNASCAR Coca-Cola iRacing Series
The longest running and most popular of NASCAR's simulated racing endeavors, this series had its first race season in 2010 and offers a prize purse of $300,000.
Famous NASCAR racer Dale Earnhardt, Jr., won the first eNASCAR event on a course that electronically mimics the Daytona 2.5-mile track. His participation and subsequent win garnered much attention to NASCAR's burgeoning eSports initiative.
Forty drivers on 20 teams participate in this Coca-Cola series, which had been known before Coke's sponsorship as the NASCAR iRacing World Championship and the PEAK Antifreeze iRacing Series.
The popularity of this series is such that several of these simulated races are televised.
eNASCAR Heat Pro League
This series was created for e-drivers who use Xbox and PlayStation to compete in the NASCAR Heat 4 video game.
Players who accrue enough status on the game will be invited to join the official NASCAR Heat Pro League and its 28 drivers across 14 teams.
The Heat Pro League Championship takes place at the end of summer among eight finalists competing in three races for a purse of $70,000. The finals are played on ASUS gaming PCs with Fanatec steering wheels.
eNASCAR Ignite Series
This series purports to teach young would-be NASCAR drivers many of the nuances of racing, with the goal of bringing them up to in-person racing standards.
The idea is to create a platform from which future pro drivers can create a career in the sport. NASCAR emphasizes that this is a "legitimate entry point" into the world of professional track racing.
Youth ages 13-16 are eligible to join this series. The Ignite Series begins with two months of qualifying rounds at various virtual models of actual NASCAR tracks.
The most competitive of the virtual drivers take to the actual track at Myrtle Beach Speedway in modified cars to compete for the title.
eNASCAR iRacing Pro Invitational Series
This Series seeks to create a strong link between NASCAR's in-person races on weekends, and those same races run on virtual versions of the tracks in mid-week.
There is a 10-race schedule for this Series, and all 10 virtual races will be televised.
What makes this Series different from the other eNASCAR Series is the fact that all of the participants in this Pro Invitational Series are professional NASCAR Cup Series drivers, i.e. proven track winners.
This Series was created to keep NASCAR fans engaged with the sport during 2020's pandemic, but the popularity among the pro drivers who participate, as well as among the viewers, have been such that the Series will continue.
Here are some of the virtual tracks raced in the Pro Invitational.
Talladega
Bristol—dirt
Darlington
Circuit of the Americas in Austin, TX (a Formula 1 track, not an official NASCAR track)
NASCAR Speedweeks
Multiple series begin their racing year with a flurry of racing activity known as a "Speedweek."
The Daytona Speedweek, which kicks off the Cup Series is the most well-known, but the Camping World Truck Series also has a preseason schedule, as does the Xfinity Series.
These Speedweeks take place in January and into February. The events can change every season, but one modern fixture is the Rolex 24, a 24-hour endurance race run at the Daytona track utilizing track extensions that bring the normally 2.5-mile track to 3.56 miles in length for this event.
Typically, Speedweeks occur before Super Bowl Sunday, with no racing on the day of the big game.
Speedweeks are conducted at Daytona, on both the 2.5-mile-long racetrack, and on the extended Daytona road course, as well.
The NASCAR Series that take part in Speedweeks are as follows.
NASCAR Cup Series
Xfinity Series
Camping World Truck Series
There are also some non-NASCAR events that exhibit in Daytona in conjunction with Speedweeks.
Michelin Pilot Challenge (under Int'l Motorsports Assn., rather than NASCAR)
24 Hours of Daytona (Under the auspices of sponsor Rolex)
How NASCAR Differs from Formula 1
If you are a racing fan, you have likely heard of Formula 1 racing.
It is the car type that makes the difference in these two racing "brands." Whereas NASCAR uses stock cars, i.e. cars that could be purchased by any casual driver (without the NASCAR-required safety features, of course, that allow speeds of 200 mph to be reached and sustained).
In fact, NASCAR sponsors want their cars to be purchased by fans, which is why it is so important for the winning driver to be in a car of whichever manufacturer is assisting the NASCAR driver's team financially.
Formula 1, however, makes no concession for cars or brands driven by the average driver.
These cars are single-seater vehicles created specifically for the race circuit, manufactured by such names as Ferrari, McLaren, Renault, Mercedes, and Honda.
| | | |
| --- | --- | --- |
| Point of Interest | NASCAR | Formula 1 |
| Years Founded | 1948 | 1950 |
| Teams | 44 | 10 |
| Viewer nations | 100 | 100+ |
| Cost of a car million for main | $10-20 million | Cap of $15 components |
A Final Note on NASCAR Series
As you can see, NASCAR is keeping up with the evolution of technology via the creation of its online racing series.
Furthermore, the NASCAR brand seeks to expand beyond North America to increase global interest in the sport, as well as to encourage lucrative international sponsorships.
The leading series remain the most popular, though, with the NASCAR Cup Series well established as the flagship of the NASCAR brand.
If you're interested in learning how to bet on the Cup Series as well as other divisions, check out our NASCAR betting guide. We cover how to bet, where to bet, and more.
September
Sportsbook of the Month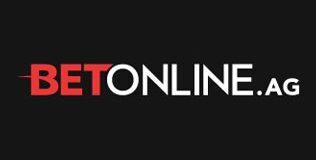 Welcome Bonus
50% up to $1,000