Daytona 500 Betting Guide
If you are a fan of Daytona 500, you've come to the right place. We provide a list of the best Daytona 500 betting sites and plenty of tips and advice for betting on this famous NASCAR race.
The online sportsbooks and bookmakers we recommend are all trustworthy, and they offer attractive bonuses, high odds, and plenty of other perks.
How We Rate

Safety & Security
You should be able to gamble online without fear. So we only recommend licensed sites that use the latest security and encryption techniques.

Bonuses
Maximize your bankroll with fantastic bonuses. Our recommended sites offer valuable bonuses with fair terms and conditions, including manageable wagering requirements.

Games & Betting
The best sites have the best wagering options. That's why you will find extensive games and betting opportunities on our recommended sites.

Banking
Getting your money to and from your account shouldn't be a hassle. We only recommend sites with a variety of convenient banking methods, including cryptocurrency and e-wallets.
If you have never bet on the Daytona 500 online, or offline for that matter, don't worry. We go through the different steps and teach you how to open a new account, add funds, and get your bets on.
This complete guide to how to bet on the Daytona 500 will also teach you about the different wagers you can place on the race, and help you build a good strategy for betting on the Daytona 500. We share some expert tips that will help you avoid some common mistakes, too.
But, first things first, let's take a proper look at the best sites for betting on the Daytona 500 online.
Best Daytona 500 Betting Sites

We are confident that the online bookmakers and sportsbooks listed above are the best Daytona 500 betting sites for various reasons.
Each one of them has been thoroughly reviewed by our team of NASCAR racing experts. We can confirm that they are all safe and trustworthy places to bet, and all offer an exceptional service.
These top-rated betting sites for the Daytona 500 offer great odds on a variety of markets for the race, a good deposit bonus for new customers, mobile compatibility, and so much more.
Before we explain more about how we pick our recommended Daytona 500 betting sites, let's talk about how to get started for those of you that you new to online betting.
How to Bet on Daytona 500 Online
There are a few simple steps you need to go through in order to bet on Daytona 500 online. Let's take a look at them.
Pick a Betting Site and Register
The first step is to select an online sportsbook. We obviously advise you to pick one of our recommended Daytona 500 betting sites, but you can decide to find one on your own.
Once you have made your choice, it's time to open a new account. The process usually takes only a minute or two. You need to fill in some details like your name and address, as well as add your login credentials, such as a username and password.
When you're done, you'll have access to your account, and it's time to move on to the next step.
Make a Deposit
In order to bet on the Daytona 500 online, you need to deposit real money to your account. Open the "Cashier" section of the bookmaker you joined and pick a payment option that's convenient for you.
Our top-rated Daytona 500 sportsbooks on the web work with plenty of reliable banking methods such as credit and debit cards, e-wallets like PayPal, Bitcoin, wire transfers, and more.
Simply select one of them and fill in the amount you wish to deposit. The money will be in your account instantly, so you can proceed to the final step.
Pick a Betting Market and Place Your Wager
At this point, you're ready to bet on Daytona 500. Simply open the betting markets that are offered and pick the outcome you like the most. The variety isn't huge in most places, but you can usually go for the following options.
Daytona 500 winner: Back the driver you expect to win the race
Daytona 500 pole position: Similar to the first one, but it applies for the pole position
Daytona 500 fastest lap: Go for the driver that you think will register the fastest lap
Daytona 500 props: Props for the popular NASCAR series race, include driver matchups, podium finish, performance of each car manufacturer, and more
We've got more details on the types of Daytona 500 wagers later, along with tips on how to choose your bets.
But before we get there, we'd like to once again stress the fact that using the top Daytona 500 betting sites is crucial. Let's dive into how we go about picking the best sites.
Rating Betting Sites for the Daytona 500
You should always be skeptical of what people say on the internet, and our website is no exception. Don't just trust any statement, try to understand the logic and the process behind it.
That's the purpose of this section. We'll reveal how we pick the best Daytona 500 betting sites online. Each online bookmaker and sportsbook we list has gone through a rigorous review process by our team of experts for NASCAR betting.
They check the following criteria before anything else.
Online gambling license and reputation
User interface
Mobile version
Betting odds and limits
Payment options and payout speed
Customer support service
These are the more general factors we consider when picking the best bookmakers online for the different sports and categories on GamblingSites.com. They help us verify that the betting site meets our standards for safety and quality.
If you want to know more about the core of the process, visit the page below.
Once we feel confident that a sports betting sites can be trusted, it's time to see if it's good enough for Daytona 500 by checking for the following qualities.
Daytona 500 betting markets
Daytona 500 bonuses and promotions
NASCAR Series futures and outrights
The first two are obviously important for anyone who wants to bet on the Daytona 500 online. We want to see a lot of markets and ways to earn extra value through bonuses and promotions.
Most bookmakers don't have exclusive offers for the race, but their regular deals can be used for Daytona 500 which is good enough.
Finally, we take a look at the futures for the NASCAR Cup Series, as we assume that you might want to try the more long-term bets, too.
At this point, you probably know why we believe our top-rated Daytona 500 betting sites are the best online, so let's move on to the strategy part of this guide.
Daytona 500 Betting Tips and Strategy
If you don't have experience in betting on NASCAR and Daytona 500, we can help. Let's start with some fundamentals.
Daytona 500 Betting Tips for Beginners
The following rules apply to most types of sports betting online and you should certainly follow them for your Daytona 500 wagers.
The rules here are important, but they are not enough by themselves if you want the best chance of making money from betting on the Daytona 500. So, we have more tips for you.
Additional Daytona 500 Betting Advice
Here are some additional tips and tricks that can be useful when betting on Daytona 500.
Previous performances: Check the previous editions of the race and look for drivers that performed well. We all know that certain drivers have favorite events and Daytona 500 is no exception.
The cars matter: Picking the driver is one thing, but you should always evaluate his car and the manufacturer that constructed it.
Qualification analysis: The qualification is a good sign of the pace of the car, but it doesn't say much about the reliability and the driver's ability to maneuver through the field, so don't read too much into it.
Watch the qualifying races: The Bluegreen Vacations Duel qualifying races are the closest thing you get to the actual race, so make sure to watch them carefully.
Daytona 500 Prop Bets
Daytona 500 prop bets are a great way to make betting on the race even more fun, and potentially more profitable.
A prop bet is a wager on a specific scenario that has no direct effect on the final result of the event. The event, in this case, being the race.
You can learn more about the basics of prop bets here.
Some bettors swear by these types of bets. Our experts also agree that placing props for the Daytona 500 are worth looking into.
Daytona 500 props are a big deal with the top sportsbooks online, so you can expect to find several opportunities to bet real money on some fun, wild, and wonderful scenarios.
Examples of Common Daytona 500 Prop Bets
Driver to Finish in the Top-5
Head-to-Head Matchups
Daytona 500 Team Matchups
Winning Car Number Over/Under
Winning Manufacturer
Getting big odds on prop bets for the Daytona 500 can be tempting, but some of the scenarios are a little too wild to predict.
Gambling on crazy in-race scenarios might sound like fun, but the truth is, they're notoriously difficult to predict.
Betting on a driver to finish in the top-5, or on head-to-head matchups between competitors, are typically among the smartest ways to make money on NASCAR's premier race.
Our experts provide tips for the best Daytona 500 prop bets around the time of the race. We recommend checking those out for a closer look at things. But generally speaking, it's best to learn how to analyze previous races to get an idea for who comes out on top in this year's event.
If the Daytona 500 prop bet of your choice is a driver to finish in the top-5, ask yourself the following questions.
Does the driver have previous wins at Daytona?
Where did they finish the year before?
Have they any wins on superspeedways?
What is their average finish on superspeedways?
Knowing the right way to bet on Daytona 500 props is a great way to maximize your chances of winning money.
Odds, Picks, and Predictions for the Daytona 500
So much can happen in a NASCAR race. For this reason alone, it's no wonder bettors continue to ask how to make money gambling on the Daytona 500, as well as many other NASCAR events.
We're here to help!
Our in-house NASCAR betting experts cover the Daytona 500 extensively each year, providing compelling content and advice for betting real money on the race.
From sourcing the top Daytona 500 odds online, to seeking out the best value drivers to back in the race, no stone is left unturned.
They do the hard work and provide awesome betting tips for the Daytona 500, meaning you can just concentrate on the fun!
As well as offering Daytona 500 predictions and picks, it's worth noting that our NASCAR betting experts cover the odds and bets for other Cup Series races.
You can find valuable insight and analysis for the Cup Series in our dedicated NASCAR betting blog, and our expert predictions and recommended bets in our picks section.
More Daytona 500 Information for Bettors
Finding the best bets for the Daytona 500 is just one piece of the fun.
But some people overlook the amazing history of the Daytona International Speedway, as well as the greats that have entered Victory Lane over the years.
Here's a very quick look at some examples of the greatness of the Daytona 500.
The Daytona International Speedway
The home of the Daytona 500 and the "Mecca" of stock car racing, the Daytona International Speedway is among the greatest sports venues on the planet.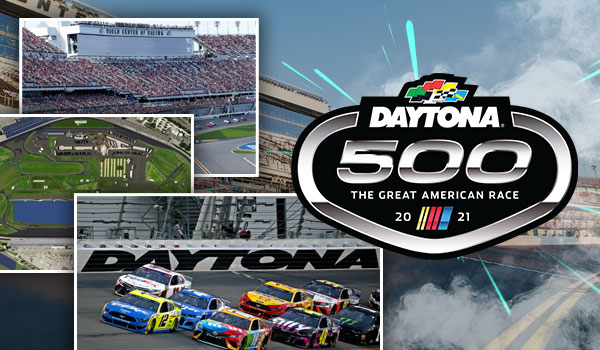 Here are some facts about the World Center of Racing.
Daytona International Speedway Facts
Location
Daytona Beach, Florida
Track Type
Superspeedway
Configuration
Tri-Oval
Length
2.5 Mile (4.0 km)
Turns
4
Biggest Race
Daytona 500
Nickname
World Center of Racing
Capacity
101,000
Opened
1963
Key Daytona 500 Stats
Most Driver Wins – Richard Petty (7)
Most Team Wins – Petty Enterprises (9)
Most Manufacturer Wins – Chevrolet (24)
The first-ever Daytona 500 Winner was Lee Petty in 1959, who crossed the line in his #42 Oldsmobile for Petty Enterprises.
Richard Petty, his son, is the greatest in Daytona 500 history. His record-breaking seven wins in the Great American Race contributed to him becoming arguably the best NASCAR driver of all time.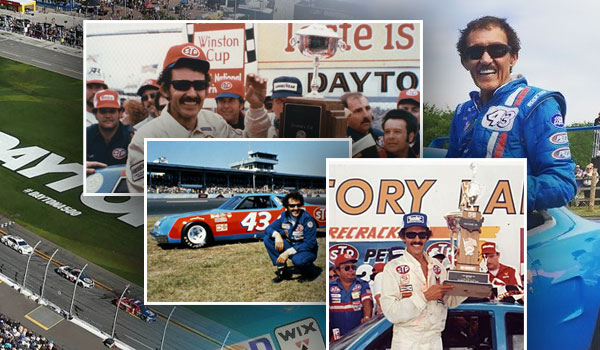 Petty Enterprises have won the race nine times, with Richard Petty (7), Lee Petty (1), and Pete Hamilton (1) taking the spoils. This combined number makes Petty Enterprises the winningest team in Daytona 500 history.
Finally, Chevrolet tops the bill of manufacturers with 24 wins in total.
For more facts and Daytona 500 history, check out the following content.
AUGUST
Sportsbook of the Month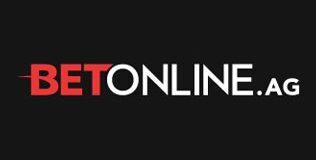 Welcome Bonus
50% up to $1,000
Read Review
Visit Site