Golf Betting Guide for the US Open
Arguably the most revered championship in all professional golf, many consider the US Open the crown jewel of golf betting. Once mid-June rolls around, it's easy to feel overwhelmed due to the seemingly endless list of wagers that become available.
The good news is this guide was designed to alleviate any fear or hesitation. If you want to bet on the US Open and win money, we have you covered.
Contents of Our US Open Betting Guide
Where to Bet on the US Open
As sports betting around the globe continues to expand, the need for a land-based sportsbook is nearing its extinction. Placing bets online is faster and it's easier. The selection of bets is larger and you can shop the odds across multiple platforms.
While having tons of online sportsbooks to choose from has its advantages, you will want to be cautious about which sites you bet at.
Thankfully, winding up at an unreputable bookmaker is easily avoidable. All you have to do is stick to the best US Open sportsbooks.
Best Golf Betting Sites for the US Open
Rank
Betting Site
Exclusive Bonus
Get Started

#1

BetOnline Sports

60% Up To

$1,000

Visit Site

Visit Site

#2

Bovada Sports

50% Up To

$250

Visit Site

Visit Site

#3

BetUS

125% Up To

$2,500

Visit Site

Visit Site

#4

Everygame

100% Up To

$500

Visit Site

Visit Site

#5

MyBookie

100% Up To

$1,000

Visit Site

Visit Site
Wondering where to bet on the US Open online? You have your answer.
Each of the sites listed above checked the necessary boxes as far as how we rank our sites. On top of being safe and secure with plenty of banking options, there are loads more benefits to using these sportsbooks.
Here are just a few.
Most convenient way to bet
Competitive odds
Widest range of available US Open bets
Great US Open Bonuses and Promotions
You can deposit and withdraw in a variety of methods. All the software is trustworthy, and the user experience feels natural, not forced.
Surf through all the top online betting sites for the US Open and lots of doors start to "open."
US Open Betting Apps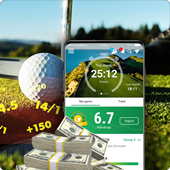 Forget about the hassle of going to the app store and downloading new apps that are going to eat up space on your phone. The sites we have endorsed also happen to be the top betting apps for the US Open.
They're all mobile responsive and will deliver just as effective and promising of an experience.
In other words, you won't miss a beat if you decide to visit these sites on your mobile devices. Navigating the lobbies is just as easy, locking in wagers takes just as little time.
That's great news for those of you who plan to gamble on the US Open via your smartphone.
You can also check out the following page for more options, and advice on mobile golf betting.
US Open Betting Options
There are tons of US Open betting markets at your disposal before and during the tournament.
We run through all of these options below, starting with the market that stays live 24/7/365.
Betting on the Winner of the US Open
Betting on golfers to win is the most common way people bet on the USGA's premier championship. Thanks to US Open odds being available year-round at our recommended sites, you can bet on this market whenever you want.
While there can be plenty of upside attached, only a small portion of your funds should be allocated directly into this market.
FRL (First-Round Lead)
Betting on who's leading after the first round is a great way to get in on Thursday's action. Whatever happens during rounds 2-4 is irrelevant; this wager is solely tied to who's on top of the leaderboard after the completion of 18 holes.
One of the benefits of attacking this market comes into light when there is a discrepancy in the weather between the first and second wave.
If you know the conditions will be benign in the morning but the wind is forecasted to start blowing in the afternoon, pick a few guys teeing off early and hammer them for a FRL bet.
Betting on the first-round leader can be considered risky business, but the FRL odds will be more appealing than those to win the tournament. As a rough example, a golfer priced at +2000 to win is likely to be around +3000 to be leading after round one.
Make/Miss the Cut
This is just as straightforward as it sounds. A market that is sometimes available during a typical week on tour, the make/miss the cut is a staple during the US Open.
You'll come across make/miss the cut odds for all 156 players in the field, even the amateurs that the oddsmakers aren't nearly as clued in about.
Be prepared to cough up a steep price if you want to back one of the tournament favorites to make the cut, sometimes even worse than -1000. And this is not always a good approach, given that household names getting through to the weekend is far from a guarantee at the US Open.
In 2020, Jordan Spieth and Collin Morikawa were nowhere to be found over the weekend at Winged Foot. In 2019, Justin Thomas and Tony Finau were among the many at Pebble Beach who booking flights home on Friday night.
Top-5/Top-10/Top 20
One way to lessen the risk when you are making US Open picks is to target players that you expect to play well, but not necessarily hoist the trophy on Sunday.
Let's use Xander Schauffele as an example given his knack for getting into contention at the game's most prestigious events.
Say Schauffele is priced at +1600 to win the US Open, you will be able to latch onto Xander landing inside the top 5 at around +350. Schauffele's top-10 price would be hovering around +160, while his odds for a top-20 would be about -115.
Head-to-Head Matchups
If you are going to restrict yourself to one form of US Open betting lines, attack the head-to-head matchups and don't look back.
Rather than worry about a golfer beating 155 other men, you're only concerned with the player beating one single opponent.
Here are some examples.
Jon Rahm (-110) vs. Justin Thomas (-110)
Rory McIlroy (-125) vs. Webb Simpson (+105)
Bryson DeChambeau (-140) vs. Patrick Reed (+120)
You can bet on the outcome of 72-hole matchups, and you can also pinpoint round-by-round US Open predictions.
Maybe you missed Thursday morning's deadline, or you woke up on Sunday with an itch to get more money down. Single-round matchups are a fantastic way to spice up the action and fatten up your pockets.
Group Betting
You will encounter group betting for regular PGA Tour events, but generally no more than three or four different options. For the US Open, group betting gets a mega facelift, and a plethora of options arise.
From betting on the low player from a region to the low player in the pairings, this is an extension of the matchup selection. The difference is you are picking the low man out of the group, not just out of a duo. The odds are adjusted accordingly.
US Open Prop Bets
Most bets that aren't covered in one of the aforementioned categories fall into the classification of prop bets. This can be as simple as betting on the highest-18-hole score or what the cut number will be. It can extend to things like "low amateur" or "how many players will finish under par."
When Tiger Woods is in the field, there are usually around a dozen or so US Open prop bets dedicated to the 15-time major winner. More recently, Bryson DeChambeau has garnered a lot of attention in the prop markets.
If you want a glimpse at the entire scope of US Open props, be sure to spend some time scouring all the best sites. There are always a few that are unique ones at each of the sportsbooks.
Top Tips for Betting on the US Open
We reviewed where to bet on the US Open and displayed the myriad of ways you can bet on the action. Now it's time to go over some US Open betting tips that you should follow year in and year out.
Survey Recent Form
If a player hasn't contended in the preceding months leading into a US Open, chances are he's not going to find lightning in a bottle at one of the most esteemed golf tournaments in the world.
On the other hand, don't count a guy out simply because he didn't perform well the week or two before he arrives.
How US Open Winners Fared in the Start Before Their Victory
Year
US Open Winner
Result in the Start Before Winning the US Open
2020
Bryson DeChambeau
T25 (out of 30) at the TOUR Championship, 2 weeks prior
2019
Gary Woodland
T52 at the Memorial, 2 weeks prior
2018
Brooks Koepka
T30 at the FedEx St. Jude Classic, the week before
2017
Brooks Koepka
T37 at the FedEx St. Jude Classic, the week before
If you go back further than two weeks out, you will see that each of these US Open winners did show some signs of life in the months leading in.
Every US Open winner since 2011 recorded at least one top-10 finish in one of their five previous starts. However, getting a first-hand glance at their pedestrian-like results in their start before winning is a perfect reminder that golf is a fickle game.
It's all the evidence you need to not overact to one poor finish when betting on the US Open.
Target the Top Dogs to Win
We have seen longshots win the US Open. Lucas Glover won at Bethpage Black in '09 despite entering the week ranked 72nd in the world. Michael Campbell outlasted Tiger Woods in '05 at Pinehurst as the 80th-ranked golfer. A sleeper CAN hoist the hardware.
However, an unheralded name rarely ends up as the last man standing in this championship.
Using the 10 US Opens played between 2011-2020 as our sample size, here is what we can gather.
Each of the 10 winners was ranked inside the top 28 in the OWGR
6 of the 10 winners were ranked inside the top 10 in the OWGR
The lesson here is don't go fishing too far down the betting sheeting if you're trying to pick winners. Stay inside the top 30 in the Official World Golf Rankings.
Who's Ready to Break Through at a Major?
As you're sifting through the top-30 players in the world, don't be afraid to pull the trigger on guys who are yet to win a major. For this portion of US Open strategy, let's study US Open winners between 2005-2020.
Of those 16 winners, 12 had never won a major at the time of winning the US Open.
Take that stat for what it's worth, but we see it as a rational reason to roll the dice on individuals yet to taste glory.
Zero in on GIR
Depending on the venue, certain stats are going to factor in more than others.
An obvious example is negating driving accuracy % if the rough isn't penal. Likewise, if the course is long and there is going to be lots of rain, driving distance should receive a bump.
One statistic that should always carry lots of weight at a US Open is greens in regulation.
From 2015-2019, all five of the US Open winners finished inside the top-5 in GIR for the week. To take this theory a step further, the top-3 names on the 2018 US Open leaderboard each ranked inside the top-4 in GIR.
At the 2019 US Open, Gary Woodland won, and Brooks Koepka finished 2nd. To little surprise, Woodland led the field in GIR that week; Koepka was next in line.
We rest our case.
US Open Courses and Their Impact on Betting
Unlike normal weeks where there's tons of course history to fall back on, the US Open is played at a different venue each year. Well, sort of.
The US Open cycles through a collection of the top golf courses in the country. Pinehurst #2 will host the 2024 US Open and become the 11th track to host at least 4 US Opens.
10 Golf Courses Have Hosted At Least 4 US Opens
Venue
City, State
# of Times Hosting the US Open
Oakmont Country Club
Oakmont, PA
9
Baltusrol Golf Club
Springfield, NJ
7
Oakland Hills Country Club
Bloomfield Hills, MI
6
Pebble Beach Golf Links
Pebble Beach, CA
6
Winged Foot Golf Club
Mamaroneck, NY
6
Merion Golf Club
Ardmore, PA
5
Shinnecock Hills Golf Club
Shinnecock Hills, NY
5
Olympic Club
San Francisco, CA
5
Inverness Golf Club
Toledo, OH
4
Myopia Hunt Club
South Hamilton, MA
4
Occasionally, but not often, a US Open will be played at a golf course that's more or less wide open off the tee. Take 2017 at Erin Hills as an example when guys we're teeing it high and letting it fly. When the rough is down and the conditions are relatively easy, you will want to target the bombers.
Two years later, Pebble Beach was much shorter and there was a much higher premium placed on hitting fairways. Hence, we saw Chez Reavie land in the top 3 and other short hitters like Graeme McDowell and Matt Kuchar finish in the top 10.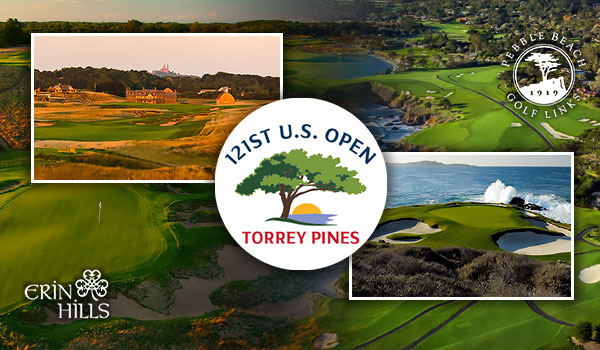 Understanding the style of the golf course helps set the foundation when the time comes to bet money on the US Open. Knowing how many par-5s there are and how treacherous the greens are help set the boundaries for which statistics you want to weigh more heavily over others.
You don't have to know every hole like the back of your hand, just be sure that you're somewhat acquainted with the course's setup. For those that want to get a head start on their research, here's a quick glance at future US Open locations.
Venues for Future US Opens
Date
Course
Location
June 17-20, 2021
Torrey Pines (South Course)
La Jolla, CA
June 16-19, 2022
The Country Club
Brookline, MA
June 15-18, 2023
Los Angeles Country Club (North Course)
Los Angeles, CA
June 13-16, 2024
Pinehurst Resort & Country Club (#2)
Village of Pinehurst, NC
June 12-15, 2025
Oakmont Country Club
Oakmont, PA
June 18-21, 2026
Shinnecock Hills Golf Club
Southampton, NY
June 17-20, 2027
Pebble Beach Golf Links
Pebble Beach, CA
Torrey Pines returns as a host location for the first time since Tiger's triumph in 2008. The Country Club in Brookline has hosted three previous US Opens, although none since Curtis Strange hoisted the hardware in 1988.
In 2023, the widely acclaimed track known as LA North will be revealed to the public on the grandest stage. This par-70 George C. Thomas layout (Gil Hanse led an exhaustive renovation in 2010) was on full display at the 2017 Walker Cup and earned raving reviews.
As part of the cemented partnership between the USGA and Pinehurst Resort and Country Club, the US Open will be held at the esteemed #2 Course in 2024, 2029, 2035, 2041, and 2047.
Transitioning into 2025, Oakmont has already hosted nine US Opens – two more than any other golf course in America. Worth noting, the lowest winning score across the nine instances is five-under-par.
Just ask Phil Mickelson how difficult Oakmont is.
"Courses are either fun, great, or hard. There's nothing fun about Oakmont. There's nothing great about Oakmont. But it's extremely hard. It's probably the hardest course I've ever played."
Assessing the clip below from the last time a US Open was held at Shinnecock Hills (2018), it's safe to say that "Lefty" isn't a fan of the 2026 host location either.
On the flip side, Phil has won the AT&T Pebble Beach Pro-Am five times and absolutely adores Pebble Beach.
Then again, you may want to pump the brakes before betting on Mickelson winning the 2027 US Open. Phil turns 57 years old that very same week.
Guides to US Open Venues – Course History, Layout, and More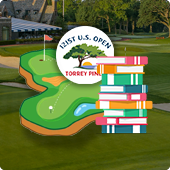 US Open Predictions and Picks
The essential ingredients to cook up a good US Open betting recipe have been laid out in plain view. The last component to plug into the formula is all the fresh content that's going to steer you toward your US Open picks.
Featured below are our latest golf previews and picks, which will include an extensive look at the upcoming US Open at the appropriate time (2-3 days before the event).
If you're searching for sleepers, predictions, and all of the best US Open bets, our golf picks page is where you'll want to go.
When you're ready to switch over to DFS golf so you can fire shells into the Milly-Maker on DraftKings, check out our golf blog. Aside from revealing our top DFS picks for the US Open, we'll showcase US Open power rankings in plenty of time for you to lock in your predictions.
Past Winners of the US Open
1917, 1918, and 1942-1945.
Other than the six years listed above, the USGA has crowned a US Open champion every year dating back to the inaugural national championship in 1895.
60 Americans account for 86 victories, while Scotland is the only other country to produce more than 10 US Open winners.
A factoid we should include about the 9 Scotsmen who combined to win 13 US Opens – the last Scottish golfer to win a US Open was Willie Macfarlane in 1925. Seven Englishmen have won this tournament, although none have won more than one US Trophy.
Here is a complete list of US Open winners since 1960.
| | | | |
| --- | --- | --- | --- |
| Year | Champion | Course | Winning Score |
| 1960 | Arnold Palmer | Cherry Hills Country Club | 280 (-4) |
| 1961 | Gene Littler | Oakland Hills Country Club | 281 (+1) |
| 1962 | Jack Nicklaus | Oakmont Country Club | 283 (-1) |
| 1963 | Julius Boros | The Country Club (Brookline) | 293 (+9) |
| 1964 | Ken Venturi | Congressional Country Club | 278 (-2) |
| 1965 | Gary Player | Bellerive Country Club | 282 (+2) |
| 1966 | Billy Casper | Olympic Club | 278 (-2) |
| 1967 | Jack Nicklaus | Baltusrol Golf Club | 275 (-5) |
| 1968 | Lee Trevino | Oak Hill Country Club | 275 (-5) |
| 1969 | Orville Moody | Champions Golf Club | 281 (+1) |
| 1970 | Tony Jacklin | Hazeltine National Golf Club | 281 (-7) |
| 1971 | Lee Trevino | Merion Golf Club | 280 (E) |
| 1972 | Jack Nicklaus | Pebble Beach Golf Links | 290 (+2) |
| 1973 | Johnny Miller | Oakmont Country Club | 279 (-5) |
| 1974 | Hale Irwin | Winged Foot Golf Club | 287 (+7) |
| 1975 | Lou Graham | Medinah Country Club | 287 (+3) |
| 1976 | Jerry Pate | Atlanta Athletic Club | 277 (-3) |
| 1977 | Hubert Green | Southern Hills Country Club | 278 (-2) |
| 1978 | Andy North | Cherry Hills Country Club | 285 (+1) |
| 1979 | Hale Irwin | Inverness Club | 284 (E) |
| 1980 | Jack Nicklaus | Baltusrol Golf Club | 272 (-8) |
| 1981 | David Graham | Merion Golf Club | 273 (-7) |
| 1982 | Tom Watson | Pebble Beach Golf Links | 282 (-6) |
| 1983 | Larry Nelson | Oakmont Country Club | 280 (-4) |
| 1984 | Fuzzy Zoeller | Winged Foot Golf Club | 276 (-4) |
| 1985 | Andy North | Oakland Hills Country Club | 279 (-1) |
| 1986 | Raymond Floyd | Shinnecock Hills Golf Club | 279 (-1) |
| 1987 | Scott Simpson | Olympic Club | 277 (-3) |
| 1988 | Curtis Strange | The Country Club | 278 (-6) |
| 1989 | Curtis Strange | Oak Hill Country Club | 278 (-2) |
| 1990 | Hale Irwin | Medinah Country Club | 280 (-8) |
| 1991 | Payne Stewart | Hazeltine National Golf Club | 282 (-6) |
| 1992 | Tom Kite | Pebble Beach Golf Links | 285 (-3) |
| 1993 | Lee Janzen | Baltusrol Golf Club | 272 (-8) |
| 1994 | Ernie Els | Oakmont Country Club | 279 (-5) |
| 1995 | Corey Pavin | Shinnecock Hills | 280 (E) |
| 1996 | Steve Jones | Oakland Hills | 278 (-2) |
| 1997 | Ernie Els | Congressional Country Club | 276 (-4) |
| 1998 | Lee Janzen | Olympic Club | 280 (E) |
| 1999 | Payne Stewart | Pinehurst Resort | 279 (-1) |
| 2000 | Tiger Woods | Pebble Beach Golf Links | 272 (-12) |
| 2001 | Retief Goosen | Southern Hills | 276 (-4) |
| 2002 | Tiger Woods | Bethpage Black | 277 (-3) |
| 2003 | Jim Furyk | Olympia Fields | 272 (-8) |
| 2004 | Retief Goosen | Shinnecock Hills | 276 (-4) |
| 2005 | Michael Campbell | Pinehurst Resort | 280 (E) |
| 2006 | Geoff Ogilvy | Winged Foot Golf Club | 285 (+5) |
| 2007 | Ángel Cabrera | Oakmont Country Club | 285 (+5) |
| 2008 | Tiger Woods | Torrey Pines South Course | 283 (-1) |
| 2009 | Lucas Glover | Bethpage Black | 276 (-4) |
| 2010 | Graeme McDowell | Pebble Beach Golf Links | 284 (E) |
| 2011 | Rory McIlroy | Congressional Country Club | 268 (-16) |
| 2012 | Webb Simpson | Olympic Club | 281 (+1) |
| 2013 | Justin Rose | Merion Golf Club | 281 (+1) |
| 2014 | Martin Kaymer | Pinehurst Resort | 271 (-9) |
| 2015 | Jordan Spieth | Chambers Bay | 275 (-5) |
| 2016 | Dustin Johnson | Oakmont Country Club | 276 (-4) |
| 2017 | Brooks Koepka | Erin Hills | 272 (-16) |
| 2018 | Brooks Koepka | Shinnecock Hills | 281 (+1) |
| 2019 | Gary Woodland | Pebble Beach Golf Links | 271 (-13) |
| 2020 | Bryson DeChambeau | Winged Foot Golf Club | 274 (-6) |
If you scrutinize this list, you'll notice a trend about the United States Golf Association every time the winning score is double digits under par. It's almost as if the USGA is fed up with the players going low so they aim for payback the following year.
Case in point – just four times has the winning score at a US Open been at least -10 (Tiger in 2000, Rory McIlroy in 2011, Brooks Koepka in 2017, and Gary Woodland in 2019).
Here's what the winning score looked like in the ensuing years, respectively.
2001 US Open: -4
2012 US Open: +1
2018 US Open: +1
2020 US Open: -6
Keep in mind, Bryson DeChambeau won by six shots in 2020. The Mad Scientist could be on his way to more triumphs in this event, but he'll need to win three more if he wants a piece of the record.
Among the players who have enjoyed the most success at the US Open, 22 men have won this championship more than once. Of those 22 multiple-time winners, just six have won at least three.
The record for the most US Open victories is four.
Most US Open Wins – All Time
Player
# of US Open Victories
Years Won
Willie Anderson
4
1901, 1903, 1904, 1905
Bobby Jones
4
1923, 1926, 1929, 1930
Ben Hogan
4
1948, 1950, 1951, 1953
Jack Nicklaus
4
1962, 1967, 1972, 1980
Hale Irwin
3
1974, 1979, 1990
Tiger Woods
3
2000, 2002, 2008
US Open Records
Phil Mickelson became the oldest player to win a major at the 2021 PGA Championship, hoisting the Wanamaker Trophy at nearly 51 years old. The oldest US Open winner?
That title belongs to Hale Irwin (45 years, 15 days) at the 1990 US Open. The youngest US Open winner was John McDermott who was about seven weeks shy of his 20th birthday when he triumphed in 1911.
Some other US Open records worthy of attention:
Lowest 72-hole score: 268 (Rory McIlroy, 2011)
Lowest 54-hole score: 199 (Rory McIlroy, 2011)
Lowest 36-hole score: 130 (Martin Kaymer, 2014)
The record for the lowest single round in a US Open is 63, shared by six individuals.
Six Men Have Shot 63 at a US Open
Golfer
Where and When
Johnny Miller
Final Round at Oakmont in 1973
Jack Nicklaus
First Round at Baltusrol in 1980
Tom Weiskopf
First Round at Baltusrol in 1980
Jack Nicklaus
Second Round at Olympia Fields in 2003
Justin Thomas
Third Round at Erin Hills in 2017
Tommy Fleetwood
Final Round at Shinnecock Hills in 2018
Justin Thomas stands alone for the lowest US Open round in relation to par; his 63 at Erin Hills was -9. The other five 63s shot at the US Open were on par-70 golf courses.
Highlights from the US Open
Some of the most memorable moments in golf have taken place on the USGA's grandest stage. From Arnie beating Jack at Cherry Hills to Tiger defeating Rocco Mediate on one leg at Torrey Pines, certain US Open highlights will stand the test of time.
Let's reminisce through some of these instances by taking a trip down memory lane.
2020 – Bryson Bullies the Field at Winged Foot
So much for the fairways being too narrow at Winged Foot for Bryson's bomb and gouge mentality to work out. Everybody wants to talk about DeChambeau's glaring advantages in length, what they don't want to talk about is his prowess with his flat stick.
Bryson ranked 7th in driving distance at the 2020 US Open, but he led the field in SG: Putting. That's what allowed him to trump the field by six.
DeChambeau authored a final-round 67 on a day that no one else in the field broke 70, and again, it circles right back to his tidiness on the greens.
2011 – Baby-Faced Rory McIlroy Bludgeons the Field at Congressional
Rory McIlroy has done some amazing things in the game of golf. His emphatic performance at Congressional in 2011 might be his crème de la crème.
Talk about dominating from wire to wire, the 22-year-old Northern Irishman opened a three-shot-lead after 18 holes and never looked back. McIlroy's led grew to six after 36 holes. He was up eight going into what turned out to be a Sunday coronation.
When it was all said and done, Rory had won by eight shots and set 11 US Open records. Including the record for the lowest 72-hole score in US Open history.
2008 – Tiger Wins at Torrey Pines with a Broken Leg
Tiger had no business even playing in the 2008 US Open given the condition of his left leg. Woods hadn't played since finishing runner-up at the Masters and he wouldn't play again for the rest of the year.
How could he traverse the cliffs in La Jolla experiencing so much anguish, let alone play competitive golf against one of the top fields of the year?
That's when the heroics set it.
Hobbled and grimacing – barely able to pick up his tee – Woods persevered through it all and arrived on the 72nd hole 12 feet away from a Monday playoff. Needing to negotiate the devilish downhiller on Poa annua late in the afternoon with all the marbles on the line, Tiger did what Tiger does.
To this day, it's arguably the most dazzling feather in Woods' cap, and that's a cap that's littered with a whole bunch of feathers.
2000 – Woods Leaves Everyone in the Dust at Pebble Beach
It was the first time a player slept on a 10-shot lead in a US Open. Likely, it'll be the last.
Right up there with Tiger's courageous effort at Torrey Pines was his sheer brilliance at Pebble Beach eight years prior. Rather than try and explain how difficult the course was playing, know that the cut line was +7 and that Ernie Els and Miguel Angel Jimenez tied for 2nd at +3.
And then there was Woods, who coasted in at -12 and dwarfed the field by 15. Nobody before and nobody since has won a major by that many shots.
1982 – Watson Tames the Golden Bear with Chip-in at 17
Five years after their "Duel in the Sun," another clash between Watson and Nicklaus ensued at a major championship. This time it was at the 1982 US Open where Jack was attempting to win his second straight US Open at historic Pebble Beach Golf Links.
With the Golden Bear already comfortably in the clubhouse posted up at four-under-par, Watson sauntered to the 17th tee tied for the lead and two clear of everyone else. Tom tugged his iron shot on the par-3 and looked dead with the pin tucked left. He wasn't about to give up, though.
Watson pranced around the green in elation and carried the momentum straight into the last hole. 15 minutes later, the kid from Kansas City was finally a US Open champ.
1974 – "Massacre at Winged Foot"
Hale Irwin won the golf tournament, but the 1974 US Open will forever be remembered as the "Massacre at Winged Foot." Wanting to make the setup as difficult as possible following Johnny Miller's record-breaking round in the previous year, the USGA went a little overboard in Mamaroneck.
Not a single player broke par in the first round. Jack Nicklaus finished 10th at +14. Irwin's total of +7 still stands as the highest winning score at a US Open since World War II.
1973 – Miller Cards the First 63 at a Major
When he struck his 3-iron to five feet on the opening hole, Johnny Miller thought that Sunday at the 1973 US Open could be a special day.
When his 9-iron approach cozied up to within a foot on #2 and his 25-footer for birdie dropped on #3, Miller was fired up to mount a Sunday charge. Johnny added another birdie on the fourth hole and was officially off to the races.
He'd wind up hitting all 18 greens in regulation at Oakmont – an idea that's truly hard to fathom. 10 of his approach shots settled to within 10 feet of the hole as he thrust his name to the top of the leaderboard and claimed his lone US Open Trophy.
Here's what Miller said after his round.
"It was the greatest ball-striking round I've ever seen and I've been around a little bit."
1960 – Arnie Storms Out of the Gates at Cherry Hills
13 years before Johnny Miller birdied his first four holes out of the gate on Sunday, Arnold Palmer had already laid out the blueprint for how to storm a comeback.
Beginning the final round of the 1960 US Open seven shots back, Arnie miraculously drove the first green at Cherry Hills (par-4) and set out on his mission.
Palmer birdied his first four holes before parring #5, but two more birdies on #6 and #7 put the rest of the field on notice. The brash 30-year-old used eight pars and a birdie on his back nine – good enough to outlast a 20-year-old amateur by the name of Jack Nicklaus.
This was the first collision between Palmer and Nicklaus on the links. As we soon found out, it was far from the last.
More Golf Betting Advice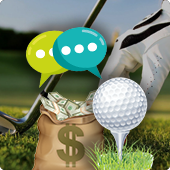 We laid out the best sites to bet on the US Open and detailed all the wagers that become available. We went over tips and advice, predictions, and picks, as well as incorporated all sorts of stats and highlights.
By now, you should have a good grip on how US Open betting works. You should have a solid foundation of what to look for when trying to profit during the major championship that takes place every year in mid-June.
We offer a deeper dive into golf betting strategies, plus we've written thorough guides to each of the other majors. Don't worry, we didn't forget about the Ryder Cup as that's right on par with the four majors in terms of its significance.
July
Sportsbook of the Month

Sign up Bonus
60% Up To $1,000
READ REVIEW
Visit Site
X