West Virginia Gambling: Laws, History and Top Gambling Sites
West Virginia Gambling Law Overview
Casino Gambling: Not Legaltribal only; an exception is made for guests of The Greenbrier Resort
Poker: Not Legal
Horse Racing Betting: Legal
Dog Racing Betting: Legal
Lottery: Legal
Daily Fantasy Sports: Not Specified
Charitable Gaming: Legal
Social Gambling: Not Legal
Online Gambling: Not Specified
West Virginia is known more for its mountains and coal mining operations than casino games, but you might be surprised to learn that West Virginia gambling laws are more liberal than many other states. In fact, it's a virtual gaming utopia when compared to the restrictive policies set forth by Utah and Hawaii.
The first century of West Virginia statehood rolled by without much legal gambling in the region except for horse and dog racing, but that started to change in the 1980s. The state lottery debuted in 1986, and this was followed by legislation that allowed racetracks to install slot machines and other types of casino gaming. This trend has continued into the new millennium, and many observers wonder if licensed online gambling is just around the corner.
This page covers the basic framework of West Virginia laws as they apply to gambling. We'll look at gaming options both legal and prohibited, as well as detailing the penalties prescribed by law for the latter.
For those who want to err on the side of caution, we suggest sitting down with an attorney who specializes in gaming law. These individuals make it their business to stay abreast of all the latest legislation, which can prove invaluable to high rollers or anyone considering a large-scale gambling endeavor within the borders of West Virginia.
West Virginia gaming law is an odd mix of the progressive and the old-fashioned. West Virginia's commercial gambling laws are among the most relaxed outside Nevada and Atlantic City, but there is no exception made for any form of private or social gambling. The state has passed lottery legislation, laws allowing racino operation, and laws allowing table games pretty much statewide, though they've yet to act on the issue of online gambling or the attendant daily fantasy sports question.
It's a confusing place to be a gambler. In order to understand the state as a gaming destination, you should start with some basic facts and figures about the business of betting in West Virginia.
West Virginia Gambling Stats & Key Info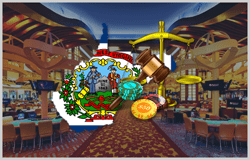 Age Requirements: 21
Approximate Annual Gambling Revenue: $950 million
Approximate Annual Gambling Taxes: $295 million
Number of Commercial Casinos: 1
Number of Racinos: 4
Number of Tribal Casinos: 0
Casino Regulatory Body: West Virginia Gaming Control Board
Lottery National Rankings: 9th
Though West Virginia's total gambling take of nearly $1 billion is impressive, what's more impressive is the tax revenue produced, nearly 1/3 of total revenue. While the state has considered increasing that figure a bit in the past, legislators have learned that casino operators think the state exists right in the middle of the sweet spot, so we don't expect that figure to change any time soon.
The section below contains our expert opinion on the legal status of various forms of gambling in The Mountaineer State. We intend this information as an educational tool – it isn't supposed to be taken as legal advice. If you need legitimate legal advice, please contact a West Virginia lawyer with experience in gaming regulations.
The Legal Status of Gambling in West Virginia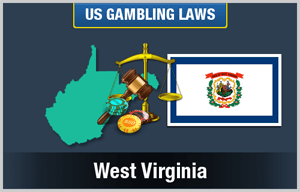 According to the current legal status of gambling in West Virginia, the following forms of gaming are legal as of this writing:
State lottery (this includes lottery drawings, scratch-off tickets, and video lottery terminals)
Authorized bingo games and raffles
Pari-mutuel wagering (at horse and dog racing tracks and off-track betting facilities)
Casino games at racetracks
So there are no regular casinos in West Virginia?
Actually, that's not the case.
While most of the state's racetracks have been allowed to install slots and table games to transform themselves into virtual casinos, there's also a race-free facility known as the Greenbrier.
Unfortunately, there's no legal sports betting in the state thanks to the Professional and Amateur Sports Protection Act of 1992. This federal law is locked into place, and any state trying to opt out of it (New Jersey, for example) is likely to have to go all the way to the U.S. Supreme Court.
As of this writing, here are some of the illegal gambling acts in the state of West Virginia and their accompanying penalties (as listed in Article 10, Chapter 61: Crimes and Their Punishment):
It's illegal to either keep or exhibit a gaming table or slot machine, regardless of whether the device is played with dice, cards, or some other method. Anyone found guilty of this crime will be convicted of a misdemeanor, and they'll be put in jail from two to twelve months. The convicted individual shall also be fined anywhere from $100 to $1000. The gaming device is likely to be seized by the court, and any money present at the time shall be forfeited and put into the treasury of the county.
A person found to be cheating at gambling shall be guilty of a misdemeanor and sentenced to a jail term up to one year. They must also pay a fine of up to five times the value of the money they won through cheating.
If a person knowingly allows an illegal gaming table or device to be kept at their residence or place of business for the purposes of gambling, they shall be charged with a misdemeanor offense. If convicted, they face up to one year in jail and a fine ranging from $100 to $1000.
A "poolroom" is defined as any place where tickets are sold as to the outcome of a game of sport or chance. Any person connected to one of these places is guilty of a misdemeanor, and they face a fine ranging from $200 to $1000. They may also be required to spend up to one year in jail.
If the person who keeps a hotel or tavern knowingly allows unlawful gambling to take place in the facility or connecting building, he is committing a misdemeanor offence. If convicted, the person must pay a fine ranging from $20 to $100, as well as being placed on probation for up to a year. If additional offenses occur during this time, then he or she can be imprisoned for up to four months.
Anyone who knowingly serves as a doorkeeper, watchman, or guard at a location where illegal gambling is taking place is guilty of a misdemeanor offense. If convicted, they face up to one year in jail and a fine no greater than $1000.
If a person wagers money or some other thing of value or provides the funds for someone else to do so, they are committing a misdemeanor offense. If convicted, they'll have to pay a fine ranging from $5 to $300, and shall be placed on probation for up to a year. If they violate the terms of their probation, then they face anywhere from ten to thirty days in jail.
Anyone caught operating an unlicensed banking operation is guilty of a misdemeanor and faces up to six months in jail and a fine no greater than $500.
A person who plays at an unlicensed slot machine or gaming table or makes side bets about the results of someone else's session is guilty of a misdemeanor. If convicted, they face a fine from $5 to $100, as well as up to a year's probation. If they get into trouble again during the course of their probation, they face up to three months in jail.
If a person conducts an unlicensed lottery or raffle, they are guilty of a misdemeanor and face up to one year in jail and/or a fine of up to $1000. This also applies to anyone who knowingly allows their residence or place of business to be used for such purposes.
Any person who operates or owns a bucket shop, which is an unauthorized office for speculating on stocks or currency using the funds of unwitting investors, is guilty of a felony and faces from two to five years in prison.
Any person who keeps a facility for "numbers" or "policy" playing, or receives money for such an activity, shall be guilty of a felony. The individual, if convicted, faces from one to five years in prison or six to twelve months in jail. A fine from $200 to $1000 may also be levied against the individual. If the person commits an additional offense of the same nature at a later date, they face between two and ten years in prison.
Is Online Gambling Legal in West Virginia?
According to the law in West Virginia, it's illegal to offer online gambling from within the borders of the state. However, this doesn't prevent residents and visitors alike from logging onto a site outside the United States and playing as much as they want.
The most significant obstacle for players at the moment is the presence of the Unlawful Internet Gambling Enforcement Act, a law that forbids financial institutions from processing any sort of payment related to online gaming. Luckily, there are plenty of casinos and sportsbooks willing to offer their services, although you'll need to be careful and locate one that has a solid reputation.
Where Can I Gamble In West Virginia?
Online Gambling Options in West Virginia
West Virginia exerts lots of control over any betting that takes place within state lines. It's strange, then, that they don't seem to care enough about online betting to pass legislation to outlaw or regulate it. In fact, to date West Virginia lawmakers haven't acted to clarify the issue at all, or even threatened to. For the time being, so long as you're placing bets at a site run by an offshore company, and not an online gambling provider on US soil, your wagers are legal and safe.
Recommended Gambling Sites for West Virginia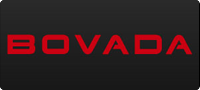 Bonus 50% up to $250
Read Review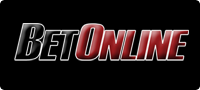 Bonus 100% up to $1000
Read Review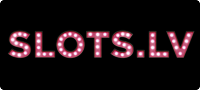 Bonus 200% up to $5000
Read Review
Smoking Bans and West Virginia Casinos
In July 2015, Hancock County imposed a countywide smoking ban that makes smoking in public places illegal. One of those public places is the popular Mountaineer Casino. Since more than a quarter of the population of Hancock County (and by some estimates more than half of all Mountaineer guests) are smokers, this creates a unique problem for the Mountaineer. Their solution? Construction a multi-million dollar outdoor smoking patio complete with machine and table games and a casino atmosphere. It sounds crazy, but it might be necessary.
The county's smoking regulation mirrors dozens of other popping up in the state, with some experts predicting 100% adoption in the state by 2018. The Hancock County Board of Health instituted the ban over the loud objections of both the Mountaineer and a powerful veterans' organization. The ban applies to smoking in "enclosed public places," meaning any place with walls on three sides, and all places of employment, as well as most outdoor public spaces.
Officials from the Mountaineer have insisted for years that the ban will reduce their annual revenues by something like 20%.
Remember that the Mountaineer is the largest employer in Hancock County, so powerful that they were permitted to allow smoking on the casino floor, and in a few other places, past the date of the ban.
The plan to build an outdoor smoking section of the casino required three special waivers from the county's policy, all of which the Mountaineer presented to the Board of Health and the representatives enforcing the 2015 Hancock County Clean Air Regulation. According to reports in local media, all waivers will be granted.
The company who will be building the space, Encompass, has designed three smoking patios in Ohio casinos, after that state's ban on public smoking took effect in 2006. The new Mountaineer patio will be built inside a former gaming area that's now open to the air on two sides, with a view of State Route 2. It's an unused space that the casino is now rushing to convert by removing existing exterior walls and adding a 12-foot-high perimeter fence. The space will be home to six gaming tables and more than 100 video poker and slot machines.
The fact that the new space is outdoors means it isn't regulated by the health department beyond the smoking ordinance. Unfortunately, that also means there's no alcohol service in the smoking area.
History of West Virginia Gambling Laws

West Virginia's constitution makes all forms of gambling illegal.
Exceptions are made for pari-mutuel wagering.
The West Virginia Lottery is launched.

Legislation permits the operation of Class II games.
Table games added to list of legal games of chance and skill.
Further Reading on West Virginia Gambling Law
If you'd like to know more about the subject, here are three links to additional resources regarding the gambling laws in West Virginia: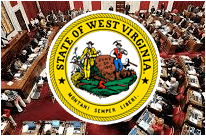 West Virginia Legislature
These are the men and women who determine policy for the state, and this resource allows you to get to know them, as well as keep up with the latest gambling legislation to bounce around the House and Senate.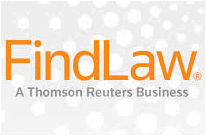 A brief overview of the state's gambling laws, whether they involve horse racing, video lottery terminals, or cockfighting. It's not the most detailed article, but it's a quick and simple piece of reference material.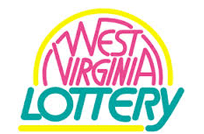 The state lottery has been available since 1986, and in recent years it's also become available on the Internet. This official site allows you to see the recent winning numbers, find a nearby retailer, and read about popular lottery games such as Powerball and Mega Millions.
West Virginia Gambling FAQ
Is there any way to legally gamble in private in West Virginia?
No. We found this in Section 61-10-5:
"If any person at any place, public or private, bet or wage money or other thing of value on any game of chance … he shall be guilty of a misdemeanor."
The law goes on to outline the possible penalties – a fine of between $500 and $3,000 and the possibility of probation for one year. A second offense is still a misdemeanor, but it includes a mandatory sentence in the county jail for between ten and thirty days. Because the law is so explicit, we can't think of any form of private, in-home, social, or other non-traditional gambling that can be considered legal, besides charitable games and games in legal and regulated markets.
What's the weirdest West Virginia gambling law?
Okay, so this is a totally subjective question, and we'll provide a totally subjective answer. By far, the weirdest law we can find among West Virginia's many and specific gaming laws is in Section 61-10-8. We don't want to spoil the surprise, so here's a direct quote: "If the keeper of a hotel or tavern rent any outhouse to another person with intent that unlawful gaming be permitted there, he shall suffer the punishment and incur the same forfeiture as if such unlawful gaming were permitted at his home." That's right, at one point West Virginia lawmakers had to act to suppress the operation of games of chance and skill inside outhouses.
Is cheating at gambling illegal in West Virginia?
Yes. A few US states have taken the extreme step of declaring cheating at gambling illegal. In West Virginia, the penalty is pretty stiff: a year in jail and a fine five times the value of the prize you illegally claimed. We think this is a particularly strange law, since it implies that you can be found guilty of this crime even if you're playing in an unlawful game. Just another of the weird quirks in this state's gaming regulations.
Are daily fantasy sports contests legal in West Virginia?
A nasty rumor has been spreading through social media that the West Virginia legislature passed a bill legalizing DFS contests. Like most viral rumors, it has basis in fact. The West Virginia Senate proposed and approved (in a landslide) a bill that would regulate play on sites like DraftKings and FanDuel, but the bill didn't get House approval in time, and the bill will have to be re-evaluated next legislative session. For now, the issue remains undecided, and wagers at DFS sites are technically legal, until the legislature acts otherwise.
In Summary
West Virginia gambling law isn't going to be confused with what they have in Nevada at the moment, but the state has made significant improvements over the last several decades. The only show in town used to be pari-mutuel wagering, but it's since been joined by a state lottery and charitable games such as bingo and raffles. In recent years, casinos have also been authorized to create racinos by adding slots and table games to their facilities.
There's no licensed online gambling at the moment, but residents are still free to gamble on the Internet without fear of authorities kicking in their front doors. Within the next few years, it's also possible that West Virginia might team up with a neighbor like Delaware to form a multi-state online gaming compact.