Gambling in Utah: Best Gambling Sites and State Laws
Utah Gambling Law Overview
Casino Gambling: Not Legal
Tribal Gambling: Not Legal
Poker: Not Legal
Horse Racing Betting: Not Legal
Dog Racing Betting: Not Legal
Lottery: Not Legal
Daily Fantasy Sports: Not Specified
Charitable Gaming: Not Legal
Social Gambling: Not Legal
Online Gambling: Not Legal
Along with Hawaii, Utah is the only American state that bans all forms of gambling.
But Utah takes things a step further by progressively ensuring that their residents have no gaming options. In fact, House Rep. Jason Chaffetz even tried to get online gambling banned on a federal level in 2015.
Utah's staunch anti-gambling stance has to do with their history.
In the 1840s, Brigham Young led a group from the Church of Latter Day Saints (a.k.a. Mormons) to settle Utah. The LDS Church frowns on any vice, including drugs, sex, and gambling.
Today, 65% of Utahans identify themselves as Mormons, and the majority is always against gambling when the issue surfaces on ballots.
You won't find a legal commercial casino, tribal casino, or lottery in the Beehive State. Their laws even prohibit social/private gambling in homes.
Given what we've discussed, it doesn't seem like there's much to write about regarding Utah's gambling laws. But you may be surprised to know that bingo parlors and poker rooms have sprung up around Salt Lake City, attempting to operate through legal loopholes.
What are these loopholes?
Find out as we cover what you should know regarding Utah's gambling laws, along with some crackdowns by local law enforcement.
As covered in the introduction, Utah doesn't have any legal forms of gaming. This means that the state doesn't derive a single dollar from gambling.
The closest thing that Utah has a casino is Southgate Social Club, which serves dinner and free bingo cards.
When the Salt Lake-based business opened, they initially only gave bingo cards to those who ordered dinner. But since this meant that Southgate was profiting off the bingo games, the government forced them to offer bingo cards to non-diners as well.
It's hard to classify this as gambling because you can't risk any money on Southgate's bingo action. But in a state with 85,000 square miles and no legal casinos, racetracks, or poker rooms, this is the next best thing.
Utah Gambling Stats & Key Info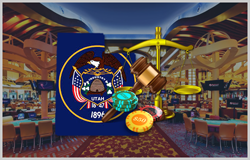 Age Requirements: N/A
Approximate Annual Gambling Revenue: $0
Approximate Annual Gambling Taxes: $0
Number of Commercial Casinos: 0
Number of Racinos: 0
Number of Tribal Casinos: 0
Casino Regulatory Body: N/A
Lottery National Rankings: N/A
Considering that Utahans have no legal gaming options, their best bet is to visit nearby states.
The good news in this respect is that Utah borders six states that offer legal commercial and/or tribal gaming. Below you can see these states along with where their casinos are in relation to Utah borders:
Arizona – This isn't a very good option for Utahans because most of Arizona's casinos are in the center of the state (near Phoenix). Even still, this represents a possibility for those living on Utah's southern border.
Colorado – The Centennial State offers a couple of casinos in its southwest corner, near Utah's southeastern border.
Idaho – With nearly 10 casinos near its southern border, Idaho is an excellent place for northern Utahans to gamble.
Nevada – Given Las Vegas' close proximity to Utah's southwestern corner and its wealth of casinos, this is the most-popular gambling destination for Utahans.
New Mexico – The Land of Enchantment has two tribal casinos near Utah's southeastern border, along with a cluster of gaming establishments beyond this in the Albuquerque and Santa Fe areas.
Wyoming – With several casinos in its southwestern corner, the Cowboy State offers plenty of gambling for those in northern Utah.
Idaho and Wyoming have both stacked multiple casinos near Utah's northern border so they can entice the greater Salt Lake City area.
Also featuring Provo and Odgen, this metropolitan cluster is home to over 1.15 million residents. And while this isn't enough to support several largescale casino resorts, Salt Lake's population is large enough to boost these casinos' profitability.
Legal Status of Gambling in Utah
The best way to abide by Utah's gaming laws is to avoid placing any kind of wager. Their strict criminal code makes no reservations for bingo, casinos, lottery tickets, or poker.
Due to these tough laws, pro-gambling Utahans visit bordering states to play casino games and purchase lottery tickets.
But if you gamble on anything within state lines, then you're in violation of the law. Here's Utah's definition of gambling, as defined by section 76-10-1101 of the state constitution:
"Gambling means risking anything of value for a return or risking anything of value upon the outcome of a contest, game, gaming scheme, or gaming device when the return or outcome."
This statue goes on to list a number of gambling activities that are illegal.
Section 76-10-1102 discusses how a first offense for gambling related crimes is a Class B misdemeanor. Multiple gambling violations result in a steeper Class A misdemeanor charge.
Statue 76-10-1104 covers gambling promotion, which is a Class B misdemeanor for a first offense, and a low-grade felony every time thereafter. Here's a look at what constitutes gambling promotion:
Deriving an economic benefit from gambling, beyond personal winnings.
Aiding or inducing people to engage in gambling.
Knowing in, financing, owning, controlling, supervising, managing, or participating in gaming.
As discussed in the introduction, bingo parlors and poker rooms were skirting state laws in the mid-2000s. But how is this the case when Utah is so anti-gambling?
Lawmakers weren't totally specific on the provisions against running illegal gambling businesses in the state constitution.
This enabled bingo and poker businesses to give free cards/chips to people, who paid for food and other services. Lawyers for these establishments argued that it's legal to offering free gambling games when all of the money is going towards dinner and drinks.
But the state wasn't buying it and took these businesses to court. Most were either shut down or closed down due to costly legal battles.
The Southgate Social Club is the only venue we found that's still operating today. And this is only because they've switched to giving free bingo cards to both paying and non-paying customers.

Casino Gambling
Again, Utah doesn't have any tribal or commercial casinos, nor do they have plans to offer them.
This means that Utahans are relegated to crossing the border any time they want to gamble. Earlier, we covered the six nearby states that Utah residents can visit when they want to play casino games and buy lottery tickets.

Charitable Gaming
Even some of the biggest anti-gambling states make exceptions for charitable gaming. But staying true to their conservative nature, the Beehive State doesn't even allow charity gaming.
Article VI of their constitution begins with the following excerpt:
"The Legislature shall not authorize any game of chance, lottery or gift enterprise under any pretense or for any purpose."
You won't find a charity gambling exemption at any point in Utah's criminal code.

Horse Racing
While it's illegal to make pari-mutuel wagers in Utah, there's a group actively fighting for this right.
The Utah Quarter Horse Association encourages Utahans to breed horses and visit racetracks in nearby states. They also lobby to get the state government to consider legal pari-mutuel betting, although these efforts have been fruitless so far.

Lottery
According to a 2012 article from the Salt Lake Tribune, Idaho sells nearly one in five of its lottery tickets to Utah residents.
At the time of the report, Idaho's top five lottery retailers were located in towns bordering Utah, including Franklin, Fish Haven, and Malad City. The latter is particularly notable because Malad only has 2,150 residents, yet they sold more lottery tickets than any city except for Boise (pop. 205,000).
Obviously a significant amount of tax revenue is leaving Utah for other states. And this is why various groups have fought to get the government to legalize a lottery.
A 2016 report in the Desert News states that Utah lawmakers don't want to approve a lottery because it would pave the way for tribal casinos.
"I would suggest that any wise legislator or any wise governor would shoot it down immediately," said Joseph Rust, a Salt Lake attorney who studies gaming laws.

Poker
According to this Desert News article from 2013, businesses offer poker tournaments based on the same legal loopholes we covered with bingo.
One example is the Wasatch Poker Tour, which runs poker tournaments at bars and pubs around Salt Lake City.
Wasatch offers cash prizes and live tournament prize packages to top finishers. The organization skirts Utah's laws by not charging players buy-ins.
Les Bernal, who heads Stop Predatory Gambling, believes that the Wasatch Poker Tour is still in violation of the law.
"This isn't social gambling, even though they describe it that way. This is a big part of their business model," said Bernal.
Despite protests by Stop Predatory Gambling, the tour continues offering poker tournaments today using the same model.

Social Gambling
While Utah doesn't specifically address social gaming in their constitution, it's implied that the activity is illegal for two reasons:
No exemptions are made for private gambling anywhere in the criminal code.
Utah's harsh stance against gaming suggests that they won't forgive social gaming either.
The state has a long history of busting social poker games, including ones where the house isn't even collecting rake.
Despite the risks, Utah actually has a thriving social gaming scene. The 2016 Desert News report referenced in our Lottery section states that law enforcement "spends little time breaking up home poker games or tracking down online bettors."
The article goes on to point out that most social gaming events that get raided are due to the host(s) profiting off the game.
Nevertheless, you take a risk any time you engage in social gambling in the Beehive State – even if all of the winnings are returned to players.

Tribal Gaming
Passed in 1988, the Indian Gaming Regulatory Act (IGRA) gives Native American tribes the opportunity to negotiate casino compacts with states. But given Utah's total ban on gambling, they aren't obliged to allow tribal casinos.
Earlier, we covered how this would likely change if Utah were to legalize and regulate any form of gambling.
But lawmakers and voters haven't done this yet, meaning state tribes have no legal grounds to launch a casino lawsuit.
Where Can I Gamble in Utah?

Southgate Dinner & Bingo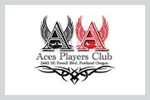 Address: 3725 S 900 E Salt Lake City, Utah 84106
Venue Type:Free Bingo Hall
Online Gambling Options in Utah
Utah's constitution is littered with sections that make online gaming and related devices illegal.
The boldest reference is in statue 76-10-1102, which states that you're breaking the law by participating "in gambling, including any internet or online gaming."
Section 76-10-1101 (6) references internet gambling, online gambling, and using a "mobile electronic device that allows access to data and information."
Statue 76-10-1101 makes reference to characteristics that would define a computer, smartphone, or tablet as an illegal video gaming device.
Utah is so against internet gaming that they passed legislation to uphold an iGaming ban in the event that the federal government legalizes it. Here's a look at this, as per statue 76-10-1102 (4)(5):
"If any federal law is enacted that authorizes Internet gambling in the states and that federal law provides that individual states may opt out of Internet gambling, this state shall opt out of Internet gambling in the manner provided by federal law and within the time frame provided by that law.
"Whether or not any federal law is enacted that authorizes Internet gambling in the states, this section acts as this state's prohibition of any gambling, including Internet gambling, in this state."
Of course, operators aren't exempt from the strict laws either because they face felony charges if arrested for offering online gaming in the state.
We can't find any records of an online gambler being arrested in Utah. But then again, offshore casino, poker, and sports betting sites don't operate in the Beehive State either.
If you're a Utah resident who wants to gamble online, your best bet is to visit Nevada for their regulated internet poker market, or visit a bordering state where the activity is a grey area. If you're looking to gamble online, there are offshore options available.
Recommended Gambling Sites for Utah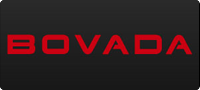 Bonus 50% up to $250
Read Review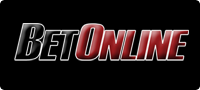 Bonus 100% up to $1000
Read Review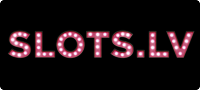 Bonus 200% up to $5000
Read Review
Rep. Sandstrom Tries Banning "Gambling – Like" Activities
Based on the problem that Utah has with businesses finding loopholes in their laws, former State Rep. Stephen Sandstrom tried to ban all "gambling-like" activities in the state.
Sandstrom's legislation was aimed at bars and pubs that offered free gambling-style games to encourage more patrons.
The bill didn't gain enough support when it was proposed in 2007, and Sandstrom dropped it.
Despite being unsuccessful with this bill, Sandstrom played a big part in the 2012 preemptive legislation that excludes Utah from legalized iGaming on a federal level.
Jason Chaffetz Tries Banning Online Gaming in the US
In 2011, the US Department of Justice issued their opinion that states must decide whether to legalize or ban internet gaming.
The DoJ also stated that the Wire Act of 1961 – which bans interstate gambling – only applies to sports betting.
In 2015, Utah House Rep. Jason Chaffetz challenged this opinion by introducing the Restoration of America's Wire Act (RAWA), which sought to ban online gaming across the US.
While the move was congruent with Utah's conservative values, it also made little sense why Chaffetz would push this legislation on the national stage.
As Slate speculates, RAWA was being pushed by Las Vegas Sands owner Sheldon Adelson, who doesn't want his land-based casino enterprise competing against online gambling. Adelson was also one of Chaffetz's biggest political backers, making this seem like crony capitalism at its finest.
The furthest that Chaffetz got with the bill was a committee meeting where the legislation failed to progress.
No Opinion Given On Daily Fantasy Sports
Daily fantasy sports (DFS) are a hot topic among many states' attorney generals, who, in recent years, have offered legal opinions on the matter.
That said, it's surprising that Utah's AG and legislature have yet to act on DFS. Our guess is that they think their criminal code offers enough language to make DFS illegal.
But even if this is the case, industry leaders DraftKings and FanDuel continue operating in the Beehive State. Moreover, Utahans are also playing DFS because it's currently their only internet gaming option.
Utah Gambling FAQ
Why Doesn't Utah Have a Lottery?
Utah doesn't have a lottery for two reasons:
Because of their conservative Mormon beliefs.
Because legalizing a lottery would open the door for tribes to negotiate a casino compact.
Efforts have been made to legalize a lottery because this keep residents from crossing into other states and spending potential tax dollars. Furthermore, states similar in size to Utah generate around $300 million or more in annual lottery revenue.
But Utah's majority religious beliefs continue to win out over gambling tax dollars.
Is My Poker Game Legal?
No. Utah bans all forms of betting, including social gambling.
Police have even raided home poker games where the host isn't making a profit, which serves as a major deterrent.
But this doesn't mean that everybody adheres to the laws. In fact, a large number of private gambling games are held across the state on a regular basis.
The reason why is because police don't have time to monitor low-stakes poker games. Most raids are carried out on games where the host is profiting, drugs are present, and/or illegal firearms are on the scene.
Will Utah Ever Legalize Gambling?
It's hard to say never. But Utah offers no signs that they're interested in legalizing any form of gambling.
65% of the state belongs to the conservative Mormon group, meaning gambling measures have little hope of passing voter referendums.
It should also be noted that Utah seems proud of their anti-gambling stance and conservative values.
The only population segment that poses a threat to the status quo are the numerous lottery players who cross state lines for Mega Millions and Powerball tickets. But even this group isn't large enough in numbers to change the laws.
How Do Bingo and Poker Rooms Get Away with Operating In Utah?
Utah laws state that illegal gambling consists of risking anything in value for something of value in return.
In the mid-2000s, businesses found a way around this law by giving free bingo cards and poker chips to those who purchased meals. This gave people the chance to win prizes without risking anything, meaning it's not technically gambling.
State politicians and law enforcement still cracked down on these establishments, though, under the banner that they're profiting off gambling.
Some of these businesses closed, while others adapted by giving out free bingo cards or poker chips to people, regardless of if they bought meals.
History of Utah Gambling Laws
Casinos open in Utah to serve local silver miners

Mormon settle Utah and gambling is quickly banned
Utah legalizes horse racing
The state bans horse racing
Pari-mutuel interests launch campaign to legalize racing
Pari-mutuel supports get enough signatures for petition, but voters reject horse racing
Underground bingo and poker rooms operate in Utah, citing loopholes in constitution
State cracks down on illegal bingo and poker clubs
State Rep. Sandstrom fails while trying to get free gambling-like games banned
In response to US Department of Justice's favorable opinion on internet gaming, Utah passes law that makes online gaming illegal in their state, no matter what federal government decides
Utah Rep. Jason Chaffetz introduces Restoration of America's Wire Act (RAWA) to Congress, but the bill fails
Conclusion
Ever since settling Utah in the 1840s, the LDS Church has worked hard to ensure that their conservative values remain intact. Such is the case with gambling, where they don't make any exceptions – even in the case of social gaming and charitable gambling.
Until Utah takes any steps to allow charity and social gambling, we see little chance of commercial casinos, online gaming, tribal casinos, or a lottery ever happening.
While many states fear losing tax dollars to casinos and lotteries in other states, Utah's majority is more concerned with staying true to their beliefs. And even though lottery players crossing state lines is an issue, it isn't enough to sway politicians and voters.
The best gambling options for Utahans remain the six states bordering them, including Arizona, Colorado, Idaho, Montana, Nevada, and Wyoming.
Out of these places, Idaho makes the biggest profit of Utah residents through their lottery and nearby casinos.
As for online gambling, you unfortunately have no options beyond DFS in Utah. Their criminal codes contains several references that make it illegal to play at or operate internet gaming sites.
Long story short, don't live in Utah if you're an avid gambler. And if you do have to move here for some reason, live in a border town so you can cross over and enjoy casinos and lotteries.