Kansas Gambling: Laws, History and Best Online Sites
Kansas Gambling Law Overview
Casino Gambling: Legal
Tribal Gambling: Legal
Poker: Legal
Horse Racing Betting: Legal
Dog Racing Betting: Legal
Lottery: Legal
Daily Fantasy Sports: Not Specified
Charitable Gaming: Legal
Social Gambling: Legal
Online Gambling: Not Specified
In many ways, Kansas' gambling laws mirror general attitudes towards gaming over the past few decades.
Gambling was generally accepted in the mid-1800s, when Kansas was being settled. But the state banned gambling devices and tables in 1868, after law enforcement grew tired of fights breaking out.
Since then, Kansas has slowly legalized many forms of gambling. In 2006, the state took a big step forward by approving four commercial casinos to be run by the Kansas Lottery Commission.
Now, you can enjoy all major forms of land-based gaming in Kansas. The only activities that they're tough on include charitable and online gaming.
We'll cover what's legal and illegal later, but let's first look at the stats on Kansas' gambling industry along with their laws.
Prior to 2006, Kansas drew their gaming revenue from the state lottery. But this changed when the legislature voted to allow four commercial casinos.
Boot Hill Casino & Resort in Dodge City became the first to open in 2009. This was followed by Kansas Crossing Casino & Hotel and Hollywood Casino at Kansas Speedway opening in 2012.
State officials had trouble finding a company to open and operate the fourth casino in the southeastern part of the state. Located near the Oklahoma, Missouri, and Arkansas borders, this area features heavy competition.
But the state lowered licensing fees, which attracted the $70.2 million Kansas Crossing Casino. Now, the four state-owned casinos bring in over $300 million annually, with over $80 million of this going to state and local government taxes.
The Kansas Lottery remains a big tax revenue draw too, pulling in more than $270 million per year. $80 million of this goes to the government, which is disbursed among economic development, problem gambling, correctional facilities, veteran benefits, and the state's General Fund.
Kansas Gambling Stats & Key Info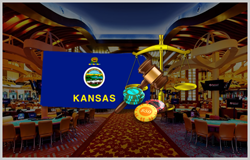 Age Requirements: 18 for lottery; 21 for casinos and pari-mutuel
Approximate Annual Gambling Revenue: $580 million
Approximate Annual Gambling Taxes: $160 million
Number of Commercial Casinos: 4
Number of Racinos: 2
Number of Tribal Casinos: 5
Casino Regulatory Body: Kansas Racing and Gaming Commission
Lottery National Rankings: 36th
Transition to Legal Status of Gambling
In addition to their commercial casinos, Kansas also has five tribal casinos that are each operated by a different tribe.
Kansas's minimum gambling ages fall in line with most other states, with 18 being the minimum lottery requirement, and 21 being the requirement for casinos and racetracks.
Legal Status of Gambling in Kansas
Kansas is strict with its laws and punishments on illegal gambling. And the reason why is because they're protective of their regulated gaming industry.
But in another sense, the Wheat State is also liberal with their legal options. Case in point, they're one of only 10 states that allow greyhound racing.
Nevertheless, you want to avoid breaking any gaming laws here since the penalties are stiff. Before getting to the penalties, let's begin with what statute 21-6403 of the Kansas constitution defines as illegal betting:
"'Bet' means a bargain in which the parties agree that, dependent upon chance, one stands to win or lose something of value specified in the agreement."
The state goes on to carve out a number of exceptions within the same statute, including the following:
Business transactions.
Contests of endurance, skill, speed, and strength between animals and vehicles (i.e. racing sports).
State lottery.
Bingo games and raffles (run by charities).
Tribal gaming.
Fantasy sports leagues.
Regarding the fantasy sports leagues, statute 21-6403 (a) requires that participants know prizes in advance, outcomes are based on the knowledge and skill of participants, and outcomes are not governed by a "point spread" or "any single performance of an individual athlete."
We're not lawyers and merely study gaming laws from different states. But it seems like the main purpose of this statute is to distinguish playing a season long fantasy sports league with your buddies from illegal sports betting.
The concerning part, though, is that section 21-6403 (1) doesn't clearly define whether something like a March Madness betting pool is legal.
Moving on, statutes 21-6403 (1) and (2) define what does and doesn't constitute an illegal gambling device.
Any unlicensed slot machine, lottery ticket, or roulette wheel fall under the bounds of illegal gambling. Licensed slot machines, roulette wheels, gaming tables, and carnival games fall within the legal gaming range.
Kansas' constitution also discusses penalties for violating their gaming laws, including the following:
Class B nonperson misdemeanor – Running an illegal bingo operation, conducting a lottery, handling gambling winnings / losses, possessing a non-antique gambling device (made before 1950s).
Level 8 nonperson felony – Permitting a premises to be used for gambling, and dealing gambling devices.

Casino Gambling
Kansas' commercial casino industry is overseen by the state lottery. Under this system, operators keep 73% of revenue while the remaining 27% goes to the state.
The four casinos include Boot Hill in Dodge City; Hollywood Casino in Kansas City (Kansas Speedway); Kansas Star Casino in Mulvane; and Kansas Crossing in Pittsburg.
Boot Hill Casino & Resort broke ground first and opened in 2009. Despite being the state's first commercial casino, it's also one the smallest with 800 slot machines and 18 table games.
Hollywood Casino features 2,000 slot machines along with video poker and table games. Kansas Star Casino offers 1,850 slot machines along with 50 table games.
Opening in 2017, Kansas Crossing Casino is the smallest with 650 slot machines and 16 table games.

Charitable Gaming
As mentioned in the introduction, Kansas is one of the toughest states on charitable gaming. According to the following statutes, charities can only run bingo and raffles:
Article 15.3a – "Notwithstanding the provisions of section 3 of article 15 of the constitution of the state of Kansas the legislature may regulate, license and tax the operation or conduct of games of bingo and instant bingo, as defined by law, by bona fide nonprofit religious, charitable, fraternal, educational, and veterans organizations."
Statute 21-6403 (a)(8) – "charitable raffles as defined by section 3, and amendments thereto."
In addition to the limitations above, all gambling proceeds must go to the specified charity, and only members of the organization can participate.
Considering how liberal Kansas is about their other gaming laws, it's surprising how strict they are with charity gaming.

Horse and Dog Racing
As of 1992, horse and dog racing are legal in Kansas. The Kansas Racing Commission governs this sector, which, at the moment, is dormant.
The state used to feature both Wichita Greyhound Park and the Woodland, but both are now closed.
In 2015, state legislators voted to allow Kansas racetracks to have up to 2,800 electronic gaming machines. The same year saw billionaire developer Phil Ruffin purchase the Woodlands and propose to invest $70 million into the track.
When/if Ruffin re-opens the Woodlands, it'll became the state's first racino. It will also be the state's only active racetrack.
According to the Kansas City Star, Ruffin is fighting the percentage of electronic gaming revenue that his casino would have to give the state. Also, Protect the Partnership insists that the Woodlands go through the same lengthy process that Hollywood Casino went through before opening at the Kansas Speedway.

Lottery
The Kansas Lottery features several lottery games, including Mega Millions, Powerball, Hot Lotto, Lucky for Life, and Super Kansas Cash. Anybody is eligible to purchase a lottery ticket in Kansas as long as they're 18 years old.
What's unique about the Kansas Lottery is that they're the only state lottery organization that also governs commercial casinos. They were given this power/responsibility in 2006, with the passage of Senate Bill 66.

Poker
You can find poker action at most of Kansas' casinos – both commercial and tribal.
The poker room at Kansas Star Casino is one of the best, offering Texas hold'em and Omaha cash games, tournaments, and a bad beat jackpot.
Hollywood Casino also features a good poker room, with Texas hold'em, Omaha, Omaha Hi/Lo, and Seven Card Stud games available.
Tribal casinos that feature poker rooms include Casino Cloud White, Golden Eagle, and Prairie Band Casino.

Social Gambling
Kansas doesn't address social or private gambling in their criminal code. But based on certain incidents, we believe that private gambling is illegal in the state.
At the time of this writing, Kansas-based poker pro Brandon Steven and several other gamblers are being investigated for high stakes poker games.
The police found that Nilla's Poker Room was offering real money poker games under the banner of charity. Under Kansas law, only bingo and raffles are approved for charity purposes.
While the incidents involving Stevens and Nilla's are different, they show how serious Kansas can be when people complain about private gambling.
Again, we're not lawyers, and we recommend contacting a Kansas-based attorney if you have any serious questions about private gambling. But law enforcement probably isn't going to bust your low-stakes home poker games as long as you keep it low-key.

Tribal Gambling
In 1995, Kansas approved tribal casinos and signed compacts with four state tribes that allow them to offer Class II gaming.
The Kickapoo Tribe was the first to open a casino, launching the Golden Eagle Casino in 1996. They offer slot machines, bingo, blackjack, craps, poker, roulette, and three-card poker.
The largest tribal casino is the Prairie Band Casino in Mayetta. Owned by the Prairie Band Potawatomi Tribe, this venue features over 1,000 slot machines and 30 table games.
Unlike in some states, Kansas Indian reservations aren't relegated to just Class II gaming (i.e. bingo, pull-tabs, punch boards).
Thanks to negotiations with the state government, they can also offer Class III gaming, which consists of slot machines and Vegas-style table games. This has helped Native American casinos stay competitive with commercial Kansas casinos.
Where Can I Gamble in Kansas?

7th Street Casino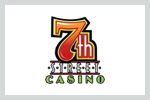 Address: 777 North 7th Street Trafficway, Kansas City, Kansas 66101
Venue Type: Casino

Boot Hill Casino & Resort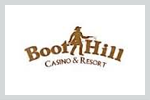 Address: 314 West Spruce, Dodge City, Kansas 67801
Venue Type: Casino

CasinoWhite Cloud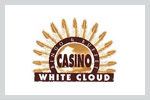 Address: 777 Jackpot Drive, White Cloud, Kansas 66094
Venue Type: Tribal casino

Golden Eagle Casino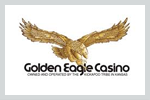 Address: 1121 Goldfinch Road, Horton, Kansas 66439
Venue Type: Tribal casino

Hollywood Casino at Kansas Speedway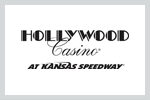 Address: 777 Hollywood Casino Blvd, Kansas City, Kansas 66111
Venue Type: Casino & Speedway

Kansas Crossing Casino & Hotel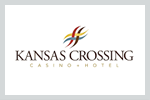 Address: 400 U.S. 69 Business, Pittsburg, Kansas 66762
Venue Type: Casino

Kansas Star Casino Hotel Event Center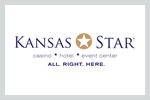 Address: 777 Kansas Star Drive, Mulvane, Kansas 67120
Venue Type: Casino

Potawatomi Nation Bingo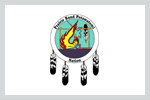 Address: 16277 Q Road Highway 50, Road 162, Mayetta, Kansas 66509
Website: N/A
Venue Type: Tribal Bingo

Prairie Band Casino & Resort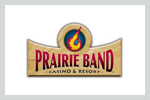 Address: 12305 150th Road, Mayetta, Kansas 66509
Venue Type: Tribal Casino

Sac & Fox Casino – Powhattan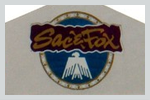 Address: 1322 U.S. 75, Powhattan, Kansas 66527
Venue Type: Tribal Casino

The Woodlands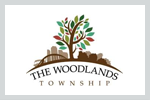 Address: 9700 Leavenworth Road, Kansas City, Kansas 66109
Website: N/A
Venue Type: Racino
Online Gambling Options in Kansas
"[An illegal gambling device is any] other machine, mechanical device, electronic device or other contrivance including, but not limited to, roulette wheels and similar devices, which are equipped with or designed to accommodate the addition of a mechanism that enables accumulated credits to be removed, is equipped with or designed to accommodate a mechanism to record the number of credits removed or is otherwise designed, manufactured or altered primarily for use in connection with gambling."
The use of the term electronic device could potentially be used to pursue an online gambler. But would this hold up in court?
A Kansas lawyer can give you a solid answer on the matter. But we think that trying to prosecute internet gaming based on the words electronic device makes for a weak case.
Perhaps the best sign that you're safe gambling online in Kansas is the fact that they've never arrested anybody over the matter. What's more is that the Sunflower State doesn't even seem interested in doing so.
Kansas Legalizes Daily Fantasy Sports in 2015
In 2015, House Bill 2155 – which makes daily fantasy sports (DFS) legal – passed the state House by a 98-21 margin. The state Senate passed it by a 37-1 margin, leaving the matter up to Gov. Sam Brownback.
Falling in line with both houses, Brownback signed HB 2155 to officially make DFS legal in Kansas.
This legislation was seen as necessary because the Kansas Racing and Gaming Commission had previously stated that DFS falls under the illegal lottery distinction.
After Brownback signed the bill, Kansas became one of the first states to make DFS legal.
Tribe Sues State of Kansas over Casino Gaming
In January 2016, Oklahoma's Quapaw Tribe sued the Kansas government for not negotiating casino gaming with them.
Specifically, the Quapaw wanted to expand their Downstream Casino (Norman, OK) to offer gaming in Kansas.
Filed in a U.S. District Court in Topeka, the lawsuit claims that Kansas failed to "negotiate with the Indian tribe in good faith," as federal law mandates. According to the Joplin Globe, Quapaw's litigation also reads that states can't use compact negotiations to protect state-licensed casinos.
Although based in northeastern Oklahoma, the Quapaw Tribe still owns 124 acres where their original reservation was in southeastern Kansas. And they thought that this earned them a right to negotiate with the state over building a casino on their land.
Kansas eventually awarded the license to a group that built the $70.2 million Kansas Crossing Casino. At the time of this writing, the lawsuit is still tied up in courts.
Demise of the Woodlands Racetrack
As covered in the Legal Gambling Status section, billionaire Phil Ruffin is reviving the Woodlands racetrack. When/if he opens the track, it'll be the only operational racetrack in Kansas.
The Woodlands racetrack has an interesting history that began with its opening in 1989. Annual attendance shot up to 1.7 million in 1990, but has fallen to 400,000 by 2000, as scandals and competitive pressure hit the track.
The pressure came from Missouri legalizing riverboat casinos, which hurt the Woodlands' business. Problems included kennels operator Jorge Anthony Hughes being charged with using illegal steroids in 1995, and the track accepting illegal out-of-state bets from Florida.
In 1996, the Woodlands went bankrupt and was purchased by William M. Grace in 1998. Despite new ownership, the problems continued for the venue.
First off, Dick Boushka, one of the track's original owners, was indicted in 2002 for lying on loan documents to secure $19 million. The same year saw the Kansas Racing and Gaming Commission claim that Woodlands employees stole $200,000 in revenue.
The course tried repeatedly to get slot machines legalized at racetracks, but failed. Grace passed away in 2005, and his son, Howard T. Grace, closed the establishment in 2008.
In recent years, casino entrepreneur Phil Ruffin has purchased the Woodlands, and successfully lobbied for slot machines at racetracks. Upon clearing regulatory red tape, Ruffin wants to re-launch the Woodlands in the near future.
Kansas Gambling FAQ
Is My Fantasy Sports League Legal?
The short answer is yes, your fantasy sports league is probably legal. But you won't know for sure until carefully reviewing statute 21-6403 (1), which lays out a number of stipulations for legal fantasy sports leagues.
Coming from non-lawyers, our take is that the stipulations are designed to differentiate legal fantasy sports from illegal sports betting. Furthermore, Kansas doesn't want anybody to run season-long fantasy leagues as a business.
Is My Poker Game Legal?
While Kansas fails to define social gambling in their criminal code, we lean towards private gambling being illegal based on events/arrests over the past few years.
This is especially the case if you're playing in a regular high stakes poker game that's become public knowledge.
If you do engage in private gambling in the Wheat State, it's best to keep the stakes low and avoid advertising the game.
What Forms of Charity Gambling are Legal?
Kansas law only allows recognized charities to hold bingo and raffles to generate gambling revenue.
Furthermore, they also require that 100% of proceeds go towards the stated charity, and that all participants are members of the organization.
These are among the strictest laws we've seen against charitable gaming. But then again, Kansas' primary goal is to protect their lucrative casino and lottery enterprises.
Is Online Gaming Legal in Kansas?
The Sunflower State hasn't made a ruling one way or the other on internet gaming's legality. Furthermore, they don't include any language in their criminal code that can build a concrete case against online gamblers.
Given that the state has yet to prosecute anybody over internet gaming, you're likely safe to play at offshore casino, poker, and sports betting sites.
Another encouraging sign is that Kansas legalized daily fantasy sports, which are played online.
History of Kansas Gambling Laws
Kansas outlaws setting up a gambling table or owning a gambling device (i.e. roulette wheel)

Dodge City becomes a haven for gambling, brothels, and gunfights
State makes gambling exception for certain state fair games
Kansas constitution changed to allow the state to license, regulate, and tax bingo games.
Voters approve state lottery. They also approve dog and horse racing for non-profit groups
Kansas Pari-mutuel Act allows simulcast betting on dog and horse racing

State approves four Native American tribes to begin building tribal casinos
Kickapoo Tribe opens Golden Eagle Casino, the state's first-ever tribal casino
Senate Bill 66 allows state lottery to open and oversee four commercial casinos
Three racetracks are approved to feature electronic gaming (a.k.a. racinos)
Boot Hill Casino opens in Dodge City, becoming state's first commercial casino
Gov. Sam Brownback signs bill that states daily fantasy sports are legal
Kansas Crossing Casino becomes fourth commercial casino to be approved

Kansas Crossing opens, becoming the fourth and final casino from SB 66
Conclusion
For the most part, Kansas has progressive gaming laws and offers its residents and visitors a wide range of options.
Specifically, they offer commercial casinos, tribal casinos, poker rooms, a lottery, racetracks (still dormant), and daily fantasy sports.
The fact that they offer DFS, Class III gaming at tribal casinos, and legal greyhound racing shows that Kansas is different from most states in the area.
Areas where they differ on the restrictive side include charity gambling, season-long fantasy sports, and private gaming.
Charity gaming and fantasy sports are legal, but they're also restricted. The state's laws don't offer anything on social gambling, but law enforcement has acted when complaints arise.
We're confident that you'll be safe gambling at offshore casinos and poker sites because the state has yet to prosecute anybody. Additionally, there have been no serious attempts to ban internet gaming.
Given Kansas' positive attitude towards any gaming source that generates revenue, don't be surprised if they legalize and regulate online gaming within the next five to 10
years.