Croupier Movie Review
Jack Manfred longs to be a writer, but he's having trouble finding someone to publish any of his books. In order to make money in the meantime, he accepts a job offer at the Golden Lion Casino as a croupier. After taking in the overwhelming atmosphere of the casino, he feels compelled to write a novel that's centered on what he sees taking place there. The protagonist of his story is a man named Jake: He's an emotionless, sex driven croupier who always seems to have the odds stacked against him.
Jack unintentionally starts to become the character of his book, which causes tension between him and his girlfriend, Marion. A slew of affairs and even some serious criminal activities is what awaits Jack if he continues down this path. Will he find himself before it's too late? Or will he end up losing everything that was once important to him just to see his book come to fruition? To find out what lies ahead for Jack and to discover our opinion concerning how the story unfolds, please continue reading this review.
About the Movie
Croupier
Director

Mike Hodges

Editor

Les Healey

Genre

Mystery & Suspense

Length

1 Hour, 31 Minutes

Music

Simon Fisher Turner

Script Writers

Paul Mayersberg

Release Year

1998
The Cast
Main Actors/ Actresses:
Clive Owen as Jack Manfred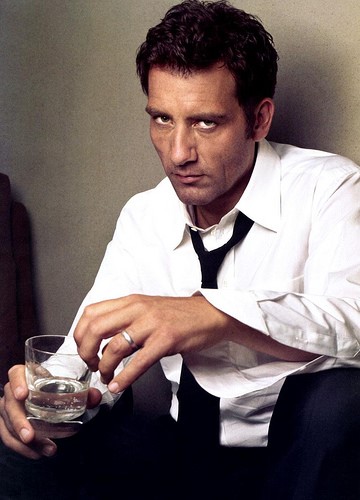 Clive Owen was born on October 3rd, 1964 in Warwickshire, England. He attended Binley Park Comprehensive School, joining the theater program there when he was just thirteen years old. He knew he wanted to be an actor after he executed the part of Artful Dodger in the school's production of "Oliver" so flawlessly. In order to kick-start his career, he enrolled into the Royal Academy of Dramatic Art and joined the Young Vic Theatre Company, where he got to perform in a number of Shakespeare-inspired productions.
In 1988, Clive starred in his first major motion picture, Vroom. His performance in the film launched his career and is one of the reasons why he received the role of Jack in Croupier. He's most famous for his performances in The Bourne Identity (2002), Closer (2004), King Author (2004), and Inside Men (2006). In 2005 he won a Golden Globe for Best Performance by an Actor in the Supporting Role for his part in Closer. Other awards he has won include a BAFTA Film Award, a Critic's Choice Award, a Golden Camera Award, and a Sierra Award.
As Clive gets older, he seems to become more and more talented. He's currently starring in a Cinemax TV series called The Knicks, which just finished up its second season. Look for Clive in the upcoming movies he will be a part in 2016 and 2017: The Confirmation and Valérian and the City of a Thousand Planets. We are positive he will continue to impress us in the years to come.
Gina McKee as Marion Nell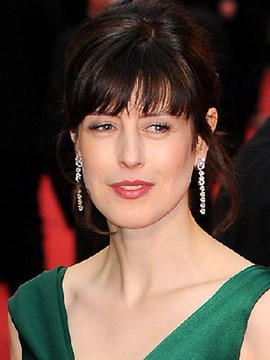 Gina McKee was born on April 14
th
, 1964 in Sunderland, England. Her first taste of acting can be traced back to the time she spent in an after school drama club. She was a part of the production of Tyne Tees children's series,
Quest of Eagles
. Once she entered high school, she spent her summers in London performing with the National Youth Theatre. She applied to go to two prestigious drama schools but received rejection letters from both places.
A little discouraged, she continued to audition for any role she could get her hands on. She was finally granted her first significant role when she played Mary in the BBC Drama, Our Friends in the North. After winning the British Academy Television Award, the Broadcasting Press Guild Award, and the Royal Television Society Award for her performance, Gina started to receive job offers left and right.
One of the first jobs she took was Croupier, but she has gone on to take supporting roles in a plethora of other productions as well. Notting Hill (1999), Mirror Mask (2005), Atonement (2007), and In the Loop (2009) are just some of the more well-known movies she has been involved in. These past few years, Gina has been a part of several different television series too including The Borgias, By Any Means, and Hebburn. Even more recently she played Mère de Louise in Taj Mahal, which came out in 2015.
Alex Kingston as Jani de Villiers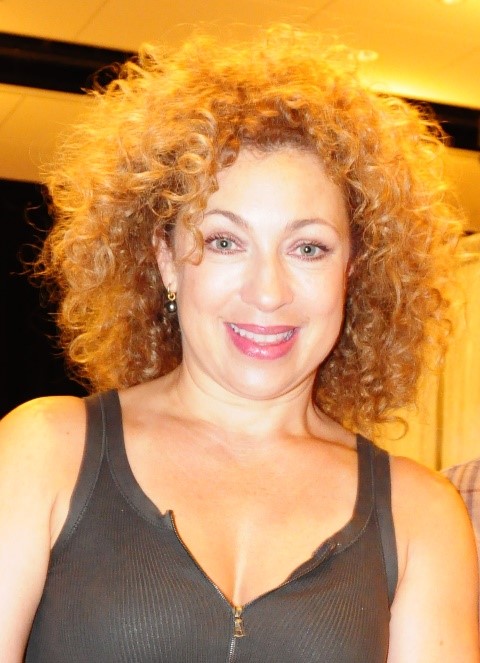 Alex Kingston was born on March 11
th
, 1963 in London, England. One of her teachers at Rosebery School for Girls encouraged her to become an actress because of her bold personality. Her uncle, Walter Renneisen, who was an actor at the time, was able to give her advice on how to get her career started. The first step she took was getting involved with Surrey County's Youth Theatre Production. After high school, she started a three-year long program at Royal Academy of Dramatic Art and joined the Royal Shakespeare Company.
It wouldn't be long after she completed the program that she would start receiving job offers for various productions. She played Dr. Elizabeth Corday in the highly successful television series, ER, which ran from 1997 to 2009. During this time she took on some supporting roles in various movies including Croupier (1998), Warrior Queen (2003), and Doctor Who (2005).
Alex won several awards for her performances in ER along with an SFX award for Best Actress for her performance in Doctor Who. More recently she has been a part of the television series Arrow, playing Dinah Lance and the television series, American Odyssey, playing Jennifer. She still enjoys acting, and we still expect to see her career evolve as time goes on.
Supporting Actors/ Actresses:
Kate Hardie as Bella
Nicholas Ball as Jack's Father
Alexander Morton as David Reynolds
Paul Reynolds as Matt
Brief Bio on Mike Hodges
Michael Hodges was born on July 29th, 1932 in Bristol, England. He served in the Navy for two years before moving out into the workforce. He was a teleprompter and a script writer before working his way up to being a director. His early productions were Get Carter (1971), Pulp (1972), and The Terminal Man (1974). He has gone on to direct dozens of successful films and television series over the years; critics still argue over which productions were his best work, but Croupier is definitely toward the top of that list.
Mike is a very talented director, having been recognized several times for his accomplishments. He won a Sitges-Catalonian International Film Festival award in 1989 for Best Screenplay in appreciation for his work on Black Rainbow (1989). During the 2012 Fantasporto Award ceremony, he was granted a Special Career Award, and during the 2013 Amiens International Film Festival, he won a Golden Unicorn for Career Achievement. These aren't the only awards he has won, but they are the most noteworthy.
What it is Rated and Why
Croupier is rated R for a wide variety of reasons. For starters, there are several scenes where sex and nudity are prevalent. Specifically, there are several instances where women's breasts are completely exposed for more than a few seconds. Sexual activity is implied several times throughout the film, but no one is actually ever caught in the act.
Besides that, there's heavy exposure to drug and alcohol use on top of several uses of the f-word. Those who despise violence will also not be impressed with the two intense fight scenes that leave the opponents in a bloody mess.
Character Analysis
Jack Manfred

Jack is one of the darkest and most complex characters that we have ever come across. He seems incapable of caring for anyone or even himself for that matter. At the beginning, he presents himself as an upright person who is determined to follow all of the rules, but by the end of the novel, he goes out of his way to break every single one of them. We try to blame it on the fact that he's obsessed with publishing his first book and feels like he has to become his character in order to do so. However, even after the book is released, we still see him struggling to express his true emotions.

Marion Nell

Marion wants nothing more than to feel loved by her boyfriend Jack, but he is seemingly incapable of doing that for her. She tries her best to be supportive of all of his decisions, but she finds it to be increasingly difficult. Her love and unwillingness to give up on the relationship ultimately leads to her demise.

Jani de Villiers

Outwardly innocent and fun on the outside, we quickly find out that Jani has quite a few secrets up her sleeve. Someone who we at first think we can trust turns out to be another person only looking out for themselves. Although all this may be true, there's still something mysteriously attractive about her and we couldn't imagine the movie without her in it.
Summary of the Movie
Jack Manfred is a writer who is desperate to have one of his books published. Although his supportive girlfriend, Marion, reassures him that he will soon find a publisher willing to take him on, he starts to doubt himself. The narrator in this movie is also Jack, so we often get insight into what his true feelings are even if what he says and does contradicts them.
When Jack's father calls to inform him that he has a job lined up for him at the Golden Lion Casino, he feels obligated to go to the interview. This phone conversation also reveals to us that Jack has some built up resentment towards his father, although we don't truly understand why until later. Turns out that Jack's father was a gambling addict who always managed to screw Jack over in order to get ahead.
At the interview, Jack meets David Reynolds, the Casino manager, for the first time. He gets an exclusive tour of the casino and is informed of the strict rules they have for their employees. Jack doesn't know it then, but he will eventually break every rule presented to him. Needless to say, he accepts the job and is ready for this new chapter in his life.
Jack is actually a natural when it comes to dealing, and he's even aware of what the count is at every moment. His first couple weeks at the casino run smoothly, and he even becomes friends with another dealer named Matt, who will often give him rides home. The only downside is that he doesn't get to see Marion as much since they have opposing schedules.
Trouble occurs for the first time when a punter tries to make a late bet and Jack calls him out on it. Trying not to make a scene, Mr. Reynolds comes over and forces Jack to pay the man what was owed to him. Although it infuriated Jack at the moment, he felt better once he heard that the punter was barred.
A couple days later Jack runs into that same punter, who is now eager to seek his revenge. Although the punter gets the first punch, it's certainly Jack who would be considered the winner of the gruesome brawl. Another dealer, Bella, stops Jack in the nick of time and prevents him from killing the man. Bella takes him home to clean up his wounds, and the two end up sleeping together. This is one of the first casino rules that Jack will end up breaking; don't sleep with the other dealers.
This is also one of the first times we see Jack truly become his alter-ego, Jake. Jake, the protagonist of the new book he's writing, does whatever he wants whenever he wants. Jack subconsciously becomes Jake and acts out his novel right before his own eyes, which often gets him into trouble. Marion eventually finds out what happened between Jack and Bella, and is really concerned about the future of their relationship.
She is rightly concerned, as Bella is not the only women that Jack becomes involved with. One of the punters, Jani, approaches Jack and asked if they can have drinks together. This also goes against the casino's policy. They end up getting to know each other very well, and their relationship will end up causing great complications for him. Jani will eventually admit to Jack that she's in a lot of debt and needs his help to get out of it. Her creditors are planning to rob the Golden Lion Casino, but they need an insider's help to do so.
Although Jack knows the dangers of getting involved in this scandal, he also knows that it will fit in nicely with his novel's plot, so he agrees to help her out. The 10,000-pound reward for helping them may also have been a factor in his decision. Jack has been informed that a man will come to his table and blatantly cheat in front of him. It's his responsibility to call the man out, causing a huge scene to distract the casino authorities from noticing the creditors as they steal the money. The only thing Jack doesn't know is when all of this will happen.
Jani calls and leaves a message on the answering machine, alerting him of the exact time that everything will take place. Marion hears the message and warns the police that a robbery may occur at the Golden Lion Casino that night. The creditors try to execute their plan but are stopped before they are able to take any money.
Marion confronts Jack, telling him to either quit his job at the casino or risk being handed over to the police for his involvement in the robbery. Jack promises to quit his job at the end of the month, and life for the two of them starts to go back to normal. A couple weeks later, a detective shows up to the door to inform Jack that Marion has been found dead; they suspect it was a hit and run.
Jack grieves over the loss of Marion but gets over her quickly because he's so excited that his first book is finally being published. Although he submitted it to the publisher unanimously, Jack is still pleased to see so many people reading his work. No one even knew that all the events in that novel actually took place at the Golden Lion Casino just a few months back.
In the last scene of the movie, Jack receives a phone call from Jani, who he hasn't heard from in months. She reveals that she's going to marry his father, and it becomes obvious that Jack had been behind the casino scandal all along. Although Jack is disappointed in himself for not recognizing that he was being scammed by his own father, he really isn't surprised. At the end of the movie, Jack decided to stay at the casino, as being a croupier seems to fit his new persona.
Our Favorite Quotes from the Movie
"What do I mean to you? I want to know. Tell me!"
"You're my conscience."
This quote gives us a slight insight into Marion and Jack's complicated relationship. Marion loves Jack with her whole heart, but she can tell that he's incapable of feeling the same way about her. Jack knows he needs Marion in his life, but he's simply unwilling to fight for her.
"The world breaks everyone, and afterward many are strong at the broken places. But those that will not break, it kills – it kills the very good, and the very gentle, and the very brave, impartially. If you are none of these, you can be sure it will kill you, too, but there will be no special hurry."
This quote shows Jack's very pessimistic view of the world, which we can see as he narrates the entire film. Some say that this quote also foreshadows Marion's sudden death towards the end of the film, but that's only speculation.
"His father, 8,000 miles and 27 years away, was still dealing to his son Jack from the bottom of the deck, but Jake the croupier had a sense of humor."
This is one of the last lines of the movie, and it occurs after Jack receives a phone call from his father who he finds out was behind the Golden Lion Casino scandal. This quote shows how different his alter ego, Jake, responds to his father's news. While Jake is laughing off the situation, Jack feels like a fool inside for being misled by his father yet again.
What Others Are Saying
Rotten Tomatoes gave this film a 98% rating and had this to say about it,
"The writer slumming for human truths and real experience is a common enough story, but this cool-headed and slick thriller provides a gut-churningly compelling backdrop to a look at our darker sides."
The New York Times wrote,
"More than just a smoothly plotted casino-based thriller with a surprise ending, ''Croupier,'' which is narrated by Jack (and sometimes by his fictional alter ego, Jake), is a breezy meditation on life as a game of chance."
Urban Cinefile speaks highly of this film by saying,
"Croupier is astonishing. A thriller, a mystery, a story of duality; it's stylish, compelling and filled with psychological edge and surprise. Cleverly structured with a piercing voice-over narration that reflects conscience, we are sucked into the ever-spinning world of gambling where the odds are always against us."
Awards & Accolades
Although this movie didn't obtain the best reviews in England, it received very positive recognition in the United States. National Board of Reviews even put Croupier on their list of Top 10 Films in 1999. This movie was also nominated for both Edgar Alan Poe's Award for Best Motion Picture and Southeastern Film Critics Association Award for Best Picture.
Our Rating and Why We Recommend It

Mike Hodge's film, Croupier, is an excellent film to watch but it only caters to a select audience. Viewers need to have an appreciation for a gambling themed storyline that's a little rough around the edges. This movie doesn't sugarcoat the realities of casino life but instead allows viewers to see what really takes place in a casino atmosphere. The authenticity we see throughout the film is one of the reasons why we recommend watching it.
We cannot review this movie without giving credit to the cast who were all able to transform into their characters with ease. We especially commend Clive Owen, who played the misunderstood and complex, Jack Manfred. We were impressed with Alex Kingston, Gina Mckee, and Kate Hardie's performances as well. All three of these women had limited prior experience in the filming industry but were still able to implement their parts beautifully.
Another element of this film that's especially appealing is its surprise ending. We don't believe anyone would have guessed that Jani and Jack's father were romantically involved and that they had worked together to manipulate Jack into being a part of the casino robbery. We also probably wouldn't have been able to predict Marion's sudden death towards the end of the movie. Viewers love to be surprised, so this movie definitely gets bonus points for that.
With all of that being said, there were a couple downsides to this film that were hard to overlook. For starters, the movie is a little dry. There are several scenes where nothing happens other than an elongated conversation. Along with that, Jack's narration was done in a monotone voice, which becomes boring to listen to for an extended period of time. Lastly, some of the characters, including Matt and David Reynolds, seemed incomplete; it would have been nice to learn a little bit more about them.
In the grand scheme of things, these complaints are really minor and they don't take too much away from the overall quality of the film. This film may not be suitable for everyone, but for those that enjoy a darker, gambling related movie, this will undoubtedly be worth watching.