Tokyo Racecourse – A Fabulous Horse Racing Facility
What's the best way to introduce the largest racecourse on the entire planet? Simply stating that Tokyo Racecourse has the largest capacity of any horse racing venue in the world still doesn't tell the full story. In order to do the track justice, you'd have to read an entire article that highlights the most important features and explains what makes this place so one-of-a-kind.
Bingo! You landed on the perfect page! Our experts on the top racecourses in the world put their heads together to come up with a guide that paints the entire picture. We want you to learn about how and why the course was opened and what changes have been made to improve the facilities.
We'll cover all the course setups, not to mention showcase the most well-known events that take place at Tokyo Racecourse. We'll finish by giving you some tips on how to get there in case any of you have a vacation to Japan on tap. Perhaps you already live in the area and just want to learn more about Tokyo Racecourse.
If you are looking for organized sections that reveal what Tokyo Racecourse is all about, just keep on reading!
Overview of Tokyo Racecourse
Year Opened

1933

Location

Fuchū, Tokyo, Japan

Owners

Japan Racing Association

Course Type

Flat, Steeplechase

Notable Races

Japan Cup, Tokyo Yushun, Yushun Himba, Yasuda Kinen, February Stakes, NHK Mile Cup, Victoria Mile

Official Website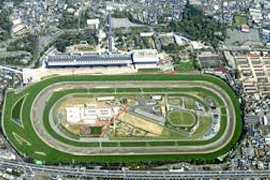 The Racecourse of Racecourses
Just to be clear, we did not come up with the motto "The Racecourse of Racecourses." Tokyo Racecourse earned that nickname by having a massive capacity of 223,000. To help put that into perspective, no other horse racing venue in the world can support more than 170,000. That's more than 50,000 more than the next closest competitor, and we are talking about the entire globe, ladies and gentlemen!
Under the control of the Japan Racing Association, Tokyo Racecourse opened in 1933. The course is situated in Fuchū, a city in the Tokyo Metropolis area of Japan. This isn't an enormously-populated area like some cities in Japan such as Kyoto or Yokohama. Fewer than 300,000 inhabitants call Fuchū home.
In order to be considered the "granddaddy" of them all when it comes to racecourses, you would assume it is well-suited to support all kinds of Thoroughbred racing. You would be correct, because they have a turf track, a dirt track, and a layout fit to contest steeplechase events. You can catch the fastest horses galloping in the flat races or find the best jumpers clearing various obstacles.
Tokyo Racecourse offers something for ALL horse racing fans.
In hopes of further uncovering what it's like to be at Tokyo Racecourse, we need to elaborate on the actual racetrack. We'll try and paint a picture so that you can visualize what the racecourse looks like.
Detailing the Racecourse
We'll first point out that there isn't just one course to describe. There are three oval-shaped tracks at Tokyo Racecourse. The two smaller ones are enclosed within the outside main course, basically forming "a course within a course within a course."
Sorry if that confused you; why don't we just explain each one separately?
Main Course (Turf)
The biggest oval on the outside is the main turf course. Its circumference is 2,083 meters, which is just a bit more than 1 ¼ miles. This is known as the "A" course; its width is 41 meters. Longer races can be pushed back by adding rails, thus creating the additional courses you see below.
| | | |
| --- | --- | --- |
| Course | Length | Width |
| B Course | 2,102 meters | 38 meters |
| C Course | 2,121 meters | 35 meters |
| D Course | 2,140 meters | 32 meters |
| E Course | 2,259 meters | 29 meters |
If you pay close enough attention, you will see that each course is exactly 119 meters longer and 3 meters narrower than the one that precedes it. No, that is not random; that is completely by design. Typically, everything in the Japanese culture tends to be strictly organized and systematic, so no surprises here.
Dirt Course
Just inside the outside ring, you'll find a similarly-shaped track, this time filled in with dirt.
With a homestretch that is a shade over 500 meters, you can always expect to see exciting finishes on the dirt at Tokyo Racecourse.
Steeplechase Course (Turf)
The steeplechase course sits inside the dirt and main track and is made up of turf. The width is 25 meters, and it measures 1,675 meters all the way around, or just over a mile. This is where the jumping races take place.
Despite all of the courses being unique in their own rights, one thing lies in common among them all. The course is demanding from start to finish. With wide turns and long straights, only the Thoroughbreds on their "A games" will be able to conquer the racecourse.
Now that we have given you a brief introduction to the what the layout looks like, it's time to take a look at the most prominent events at Tokyo Racecourse. The place is so well-known and highly-respected that there must be some awfully big competitions going on.
The Notable Grade I Races
To be quite blunt, there are a handful of major races that can be ranked in alternated orders depending on who you ask. Some folks like the Thoroughbred flat events that are a short distance; others prefer to see the steeplechasers hop over the fences and run long distances.
The great news is that Tokyo Racecourse has a bit of everything! Take a look at some of the more notable races held annually at Tokyo Racecourse.
Japan Cup
If you are sitting down, be careful. We don't want you to pop out of your chair and injure yourself when we tell you the total amount of money tied to this event. Does ¥624 million pique your interest? For our non-math majors, that is nearly 6 million US dollars. Is that something worth your while?
We could go on and on about the Japan Cup, and in fact, that is exactly what we plan on doing. The thing is, there is way too much significant information to cover to try and jam it all into this one page. There are too many highlights and too much history to point out to jumble it all together.
What we decided to do was create an all-inclusive guide to the Japan Cup. It's essentially a catalog of information for everything you could imagine wanting to know about arguably the most prestigious race in all of Japan, despite only being around since 1981. It takes place on the final Sunday of November, always starting at 2:40 pm local time. There's a lot more to get to, and we don't want to leave anything out. We want you to be fully informed.
Click the button below, and you will see exactly what we are talking about.
Tokyo Yūshun (Japanese Derby)
If the Japan Cup is the most famous horse race at Tokyo Racecourse, the Tokyo Yūshun comes in at a close second. This is known as the "Japanese Derby." Racing fans in America or the United Kingdom can associate this race as one that is comparable to the Kentucky Derby or the Epsom Derby.
It is the middle leg of the Japanese Triple Crown, coming after the Satsuki Shō and before the Kikuka Shō. Thoroughbreds have one shot at the Japanese Derby, as only three-year-old colts and fillies can participate in the race.
The Tokyo Yūshun lasts exactly 2,400 meters on turf, which ends up being a just a touch under 1 ½ miles. Inaugurated in 1932, the Japanese Derby is a major Grade 1 race that is held either towards the end of May or in early June. Being that the purse is ¥432 million, you can bet your bottom dollar that owners of Japanese Thoroughbreds dream of getting their horse into the field.
In fact, since 2010, owners of the Japanese Thoroughbreds aren't the only ones with the Tokyo Yūshun circled on their calendars. This is because 2010 is the year that the International Federation of Horseracing Authorities included the Japanese Derby amongst the group of races that from that point forward would be open to international competition. The way it stands today, seven slots at the Tokyo Yūshun are reserved for horses who were not trained or bred in Japan.
Yushun Himba (Japanese Oaks)
Six years after the Tokyo Yūshun, the Yushun Himba was born. You can refer to it as the Japanese Oaks, as it closely resembles the Epsom Oaks at Epsom Downs Racecourse in Surrey, England. Like the Japanese Derby, this race is for three-year-old Thoroughbreds who don't mind galloping 2,400 meters.
The difference here is that this is a "ladies only" event. That's right; only fillies can compete in the Yushun Himba that is held every year in May on the main turf course. There have been some incredibly tight finishes here, but one sticks out like a sore thumb.
As you can read in the article from bloodhorse.com, the 2010 edition of the Japanese Oaks saw Saint Emilion and Apapane cross the finish line at the identical time, resulting in a tie for the first time in Japanese Grade 1 racing. You can imagine why the owners wanted to sort things out. After all, the award for the victorious horse was a hefty ¥97 million!
With just under a million bucks up for grabs, we'd want to get it sorted out, too.
Yasuda Kinen
The Yasuda Kinen was first hosted at Tokyo Racecourse in 1951. Don't try and look that up, because it was actually called the Yasuda Sho for the first seven years. The death of Japan Racing Association chairman and founder Izaemon Yasuda triggered the name change in 1958.
The specifics of the Yasuda Kinen include permitting any horse who has celebrated their third birthday to compete, so long as he or she has qualified. At 1,600 meters long, this is as straightforward as they come. The objective is simple – to complete the mile in the shortest amount of time possible.
This competition has continued to gain stature in the world of Thoroughbred racing, even to the point that it was upgraded to an International Grade 1 status event in 1993.
It got so big, by 2005 the people in charge decided to make it part of the Asian Mile Challenge, which are four, 1-mile races held at four different venues. There's a ¥190 million on the line, with ¥100 million of that going to the first-place horse.
Actually, that's not entirely true. There is even MORE on the line.
A handsome ¥115 million (turns out to be $1 million US) is awarded to any horse who can win one of the first three legs of the Asian Mile Challenge and also be victorious at the Yasuda Kinen. Don't believe us – just ask Hong-Kong-based gelding Bullish Luck. He received the bonus money in 2006 after winning the Champions Mile at Sha Tin Racecourse and the Yasuda Kinen later in the year.
February Stakes
In 1984, Tokyo Racecourse introduced a one-mile flat race that is run in late February every year. Horses must be at least four years old if they want a shot at capturing the February Stakes, an event that started out as a Domestic Grade 3 race before being upgraded to a Domestic Grade 2 event 10 years in. We should inform you that from 1984-1994, this competition was called the February Handicap.
After being promoted to Domestic Grade 1 in 1997, it finally reached the upper echelon and was officially listed as a Grade 1 event in 2007. Unlike the other races on our list, this one is held on the dirt course, not the turf track.
No Thoroughbred has won the February Stakes more than once, but that doesn't mean we haven't witnessed some pretty amazing performances. For example, jockey Mirco Demuro must have had a knack for the dirt track at Tokyo Racecourse. He was aboard the winning horse in 2016 and 2017, the two fastest times ever recorded in the event. His time of 1:34 flat while riding Moanin in 2016 is more than a full second quicker than the next best time that he set the following year.
With more than ¥179 million to be divvied out, it's no wonder why horse owners keep a close eye on the February Stakes.
NHK Mile Cup
There are a few similarities between the NHK Mile Cup and Yasuda Kinen. The NHK Mile Cup is also a 1-mile race on the turf course with a whole bunch of money at stake – ¥175,200,000, to be exact. The main difference is the age of the participants. Older horses must find a different race to compete in, because only three-year-old colts and fillies can be part of the NHK Mile Cup.
Danon Chantilly became the first horse to break the 1:32 mark when he won the event in 2010. We have yet to see another Thoroughbred finish in under 1:32, so this record may stand for a while. The NHK Mile Cup in May is used as a "practice" run for horses intending on competing in the Japanese Oaks and Japanese Derby later in the year.
Victoria Mile
Very comparable to the NHK Mile Cup, the Victoria Mile is another Grade 1 flat race at Tokyo Racecourse that is run over the course of 1,600 meters on the turf track. The caveat is that the Thoroughbreds must be female and at least four years old. No male horses here – just fillies and mares.
Being that the Victoria Mile wasn't introduced until 2006, the sample size is fairly small. However, we have already seen a pair of horses win the event twice, most recently Straight Girl in 2015 and 2016. This came after Verxina was victorious in the 2013 and 2014 editions.
Straight Girl's win in 2016 set the mark for the speediest time in the Victoria Mile when she whipped down the straight in 1:31.5. Her 1:31.9 time when she won in 2015 stands as the next best time here. It's pretty safe to say that we know who the most accomplished mare is at the Victoria Mile.
Only time will tell if another "lady horse" can catch her.
Traveling to Tokyo Racecourse
If you plan on going to Tokyo Racecourse for one of their big races, you will want to plan accordingly. We already revealed that capacity-wise, this is the largest horse racing venue in the entire world. That means getting to the racecourse can be a hassle if you don't know what you're doing or where you're going.
If you are traveling via airplane, you'll want to look for flights landing at Haneda Airport, not Narita International. It's okay to fly into Narita, but you will be much further away from the track.
From Haneda Airport, it's a quick 45 or so minute drive, or you can just take the train. Arriving at the Keio Line Fuchu Keiba Seimon Mae Station will leave passengers less than a 2-minute walk from the racecourse's opening gate.
If you get off at the Keio Line Higashi-Fuchu Station, you are looking at about a 10-minute walk. Unless you are from the area, we strongly suggest using these forms of public transportation. Attempting to deal with parking on your own is just a can of worms you probably are best off not opening.
The Conclusion
The reason we went into such great detail on this page is quite straightforward. Tokyo Racecourse is the largest horse racing facility not just in Japan but anywhere on Earth. We had to include multiple sections breaking down the track so that you could get a glimpse of why this place is so revered.
After talking about the course opening in 1933, we needed to make you aware of what the layout of the racecourse was like. Understanding that there is a turf track, a dirt oval, and a steeplechase course helps you understand how outstanding and versatile Tokyo Racecourse is.
We mentioned all the big Grade 1 races, and we even gave you a link to an in-depth page unveiling everything there is to know about the Japan Cup. If you plan on attending any of these acclaimed events, make sure you take advantage of the railway system. Getting dropped off just a few hundred feet from the racecourse's entrance sounds a heck of a lot better than trying to find it on your own and then having to deal with parking.
At a place as gigantic as Tokyo Racecourse, you want things to be as simple and easy as possible. Use this guide as a foundation to help plan your trip. If you were simply looking for some facts and data about the racecourse itself, hopefully we left you satisfied!
AUGUST
Sportsbook of the Month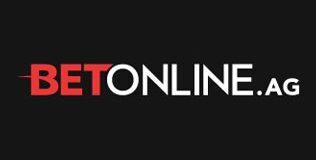 Welcome Bonus
50% up to $1,000
Read Review
Visit Site