Nakayama Racecourse – Home of a Few Famous Horse Races
Who doesn't love awesome theme parks and massive shopping malls? In the city of Funabashi, these are just some of the attractions that draw a myriad of tourists to town every single year. And what is the main lure – the place that you can't come to Funabashi without seeing? Without question, that's Nakayama Racecourse.
Nakayama Racecourse is so enormous that we decided to create a page to guide you through it. We want you to give you some background information on how the track got started, as well as cover the details of the racecourse. Being that flat and steeplechase events are held at Nakayama; the versatility of the track is one of the property's greatest features.
Some of the biggest Thoroughbred racing events in all of Japan are hosted at Nakayama. We will reveal the most significant ones to help you understand why more than 165,000 fans gather in one place to watch a horse race. Don't worry; we'll explain how you get there and what else awaits you in the Chiba Prefecture as well.
A racecourse that has the second-largest capacity of any horse racing venue in the entire world most definitely deserves its own page. Start with this table of key facts before moving into the detailed segments.
Overview of Nakayama Racecourse
Year Opened

1907

Location

Funabashi, Chiba, Japan

Owners

Japan Racing Association

Course Type

Flat, Steeplechase

Notable Races

Nakayama Grand Jump, Arima Kinen, Satsuki Sho, Sprinters Stakes, Hopeful Stakes

Official Website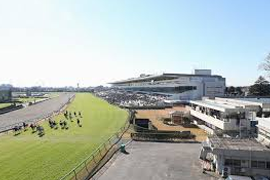 Some Opening Remarks About Nakayama
A lot of horse racing enthusiasts have heard of Tokyo Racecourse, the largest venue of its kind on the entire planet. Those who follow the sport closely are more than aware that Tokyo Racecourse isn't the only highly-regarded and gigantic horse racing stadium in the surrounding area and major city of Tokyo.
Not even close, my friends. The Japan Racing Association actually owns and operates 9 other racecourses, one of them being Nakayama Racecourse. They conveniently schedule events at Nakayama on different days than the Tokyo Racecourse so that tourists and locals never have to choose where to go.
See, 13 years before Tokyo Racecourse was built, the city of Funabashi already had a site for horse racing up and running. It was called Nakayama. There are sources that say the course opened in 1907; however, 1920 is the official year that Nakayama Racecourse was established.
Nakayama Racecourse isn't JUST known for being large or having one or two big races.
There is a lot that residents of the region of Chiba have to be thankful for. One of those great things about Nakayama is that the grounds offer some form of entertainment for nearly everyone – no matter who you are. Be careful, though. You might have so much fun exploring that you forget to be in your seat by the time the race begins!
We are going to get into those acclaimed races, but we first need to elaborate on the layout of the actual racecourse. If you are just picturing Nakayama as a typical track with nothing unique about it, boy, are you misinformed!
Racecourse Description
In order to fully comprehend what the setup is like at Nakayama, we need to describe what each course is like in detail. That's right, ladies and gentlemen, there isn't one course at Nakayama – there's more. Three, to be exact, and the more you grasp about each one, the more clearly you will be able to envision what the racecourse looks like.
Let's work our way from the outside in.
Main Turf Course
The largest, outer-most course at Nakayama is the 1,840-meter turf course. This encloses a smaller turf course that measures 1,667 meters in length. These are known as the "A" courses. The rails can be pushed back to alter the starting position, thus increasing the length of the race. These are known as the "B" and "C" courses.
The "A" course is 32 meters wide, while the width of the "B" and "C" tracks are 29 and 26 meters respectively. While there seems to be plenty of room for the Thoroughbreds, the immense undulation at Nakayama is quite possibly the most severe of any racecourse in Japan. Horses must climb up an extremely steep slope during the final homestretch.
Getting off to a good start is hard enough. Finishing the race is when it gets even tougher.
Dirt Course
The 25-meter-wide dirt course at Nakayama is the one that is shaped most traditionally, like an oval. Almost all of the more well-known events at Nakayama take place on one of the turf tracks, but we still need to mention the 1,493-meter dirt course.
Steeplechase Course
Trying to illustrate the steeplechase course – now that is where things can get a bit confusing. See, the jump course at Nakayama is like a chameleon. It can take on many forms, including multiple shapes and sizes. The only horses who will complete a race on this course unscathed are the ones who have a wealth of experience and are especially well-trained.
There is a section of the course that is so brutal that it's closed off most of the time and only used on a couple instances throughout the entire season. The two incredibly difficult jumps are reserved solely for the most esteemed of events.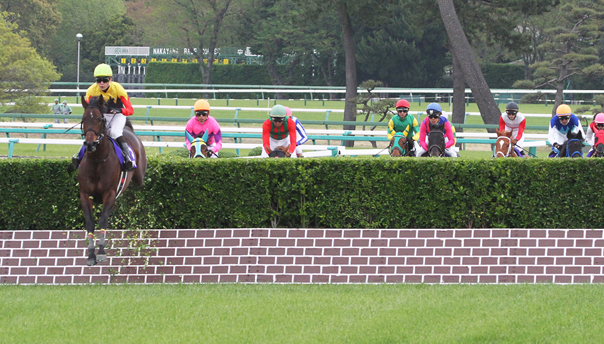 One of the races where you can find horses attempting to clear the two most vicious obstacles is the most highly-anticipated event at Nakayama for all steeplechase fans in Japan. One that we cover directly below.
The Well-Known Races
The competition we are referring to above is the Nakayama Grand Jump, held during the middle of April every year. At 4,250 meters, the Nakayama Grand Jump is the longest race at Nakayama Racecourse. It's not just a lengthy race; it's a rich one.
How much is on the line and who is eligible to compete? We aim to answer both those questions and much more, but we don't want to rush through the material. There are some highlights to unveil and some statistics to point out, so we decided to just create an individual page on the Nakayama Grand Jump.
Sure, we won't go through this process for every single event at Nakayama. But then again, not all races are globally recognized like this one. Cut and dry, this is one of the most illustrious steeplechase races you'll encounter, no matter what part of the world you're in.
Use the button above to be sent directly to a catalog devoted to all things having to do with the jump race that was established in 1999. To learn about the other hugely-important races annually held at Nakayama Racecourse, just keep reading!
Arima Kinen
Okay, so we lied. There is one more race at Nakayama that is more than worthy of having its own page. Once you see the whopping ¥521 million prize pool attached to the Arima Kinen event, you'll understand why we created a separate link.
Being that the Arima Kinen kicked off way back in 1956, you can imagine how many impressive performances have taken place at this event. Held around Christmastime each year, this is the signature flat race on the calendar at Nakayama.
These are just some of the reasons you'll need to click this tab to learn more about the Arima Kinen. There is a lot more to get to. Check it out for yourself!
While the Nakayama Grand Jump and the Arima Kinen are unquestionably the two most revered horse races at Nakayama Racecourse, they certainly aren't the only events on the calendar.
Satsuki Sho
The Satsuki Sho was established in 1939 and hasn't been skipped since 1946. If you are familiar with the 2,000 Guineas Stakes at Newmarket Racecourse in England, the rules to this race will ring a bell. Both colts and fillies can participate in this 2,000-meter event, but they must be exactly three years old.
The winning horse takes home 97 million of the 184.7 million yen that is up for grabs at the Satsuki Sho. Fans can always count on high-quality racing during this Grade 1 flat race, and there are always plenty of spectators on hand. It is helped by the fact that it takes place the day after the Nakayama Grand Jump.
Sprinters Stakes
For all of our readers keeping track of purses, how does more than ¥180 million sound. Is that enough to keep you interested?
The Sprinters Stakes is generally run towards the end of September or the beginning of October, depending on the year. What remains constant is that this is a shorter race, intended for the Thoroughbreds who specialize in sprints.
The short-distance Sprinters Stakes is only 1,200 meters – jockeys can ill-afford to get off to a slow start. Being that the competition lasts a shade under 6 furlongs, there just isn't a lot of time to make up ground. We have seen four horses win this event in back-to-back years, most recently Red Falx in 2016 and 2017.
Inaugurated in 1967, the Sprinters Stakes was deemed a Domestic Grade 3 race in 1984 when Japan first announced the grading system. This didn't last long, as it was promoted to Domestic Grade 2 by 1987 and Domestic 1 in 1990. The Sprinters Stakes received Grade 1 status in 2006 and has remained that way ever since.
Hopeful Stakes
Horse racing fans in Funabashi have one final race at the end of December to get excited about. What used to be held on the same day as the Arima Kinen is now held on the final day of the racing season. Owners of two-year-old horses undoubtedly have this event at Nakayama Racecourse circled.
With more than ¥150 million being divvied up in the Hopeful Stakes, you can understand why.
Patrons at Nakayama Racecourse can expect to see the inner turf course being used during the Hopeful Stakes. Like the Satsuki Sho, this event lasts 2,000 meters. The most avid racing enthusiasts probably realize that this event wasn't always held at Nakayama, and it wasn't even always called the Hopeful Stakes. To be entirely truthful, it has taken on a variety of names over the years.
It started out in 1984 as the Radio Tanpa Hai Sansai Hinba Stakes at Hanshin Racecourse. Originally, only two-year-old fillies were allowed to compete. Then, in 1991, it flip-flopped, and it was designated for two-year-old male horses only.
Interestingly enough, in 2014, the Asahi Hai Futurity Stakes was moved from Nakayama to Hanshin. As a result, the (then-called) Radio Nikkei Hai Nisai Stakes was transferred to Nakayama.
In essence, the two courses swapped events. The takeaway here is that since 2017, the Hopeful Stakes will be contested at Nakayama Racecourse on the last day of the racing year.
So, are you ready to start booking a trip?
Getting to Nakayama Racecourse
We started off by briefing you on some major tourist attractions in Funabashi. If you plan on heading to Nakayama Racecourse for one of its prestigious events, you'll want to know what else is within shouting distance.
Fortunately for you, the better question would be what isn't within shouting distance. If you are looking for activities for you and the family, surely the theme parks and shopping malls can pass some hours. Head to Gyoda Park to stroll around and relax. In the mood to learn and see come cool objects? Gander over to the Chiba Museum of Science and Industry.
When you are finally ready to go watch the race, here's what you should know.
If possible, find your way to the Funabashihoten railway station. This will leave you just a short, 10-minute walk to the entrance of the racecourse. If you are coming from the center of Tokyo and have an easier time getting to the Keisei Ueno Station, this next route also works.
Getting to the Keisei Main Line means you can wind up at the Higashi-Nakayama Station and get to Nakayama Racecourse fairly easily. However, plan accordingly, as you should expect this walk to take closer to a half hour.
Domestic travelers within Japan can find cheap flights to Haneda, leaving them just about 35 km (about 22 miles) from Nakayama. International passengers will need to fly into Narita Airport, which is also an easy commute.
If you are not from the area, make sure you take advantage of public transportation and get dropped off as close to the racecourse as possible. Trying to mess around with parking or finding it on your own is simply not something we would recommend.
The Summary
Here's the thing. Any course that can hold more than 165,000 spectators needs to be addressed. Having the second-largest capacity of any horse racing venue in the world is enough to get you on the map. Nevertheless, the size of the property isn't the only reason that Nakayama Racecourse was in need of a well-organized page.
Throw in the ¥521 million Arima Kinen event, along with some others like the Nakayama Grand Jump or the Satsuki Sho, and we're talking about a world-class racecourse. When you account for everything that's going on in the city of Funabashi, it's pretty easy to understand why someone would want to attend the festivities around Christmastime.
We are talking about a giant racecourse with first-rate events and enough malls and plazas around it to suffice any shopper's appetite. Children and teenagers can hang out at the amusement parks, while mom and dad can check out the Sapporo Beer Chiba Factory.
So what are you waiting for? We hope you bookmark this guide and use it when you finally make your way to the Chiba region. Located about 40 minutes from both of Tokyo's major airports, Haneda and Narita, you'll be at the racecourse placing bets in no time!
September
Sportsbook of the Month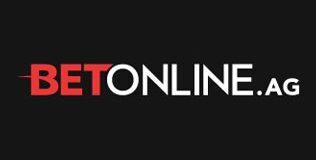 Welcome Bonus
50% up to $1,000