Choosing a Betting Site for Horse Racing
The good news for anyone wanting to bet on horse racing over the internet is that there are plenty of gambling sites that will take your wagers.
The slightly worse news is that not all of these sites are of the same standard and it can be something of a challenge to sort out the good ones from the not so good.
If you want the best possible online betting experience then you need to be using one of the top horse racing betting sites.
You really want to find somewhere that is reputable, trustworthy, and also suitable for any particular requirements that you may have. We can help you do this as, on this page, we have provided some advice for choosing which horse racing betting site to use.
Whether you want to use our recommendations, or research the various options for yourself and pick the best ones, you should find the following tips very useful.

Use a Recommended Site
Following a recommendation is perhaps the easiest way to make sure you join a quality site. That's assuming, of course, that the recommendation can be trusted. At GamblingSites.com we have provided a selection of recommendations that you can definitely trust.
We have tested and compared a great many horse racing betting sites and ranked them based on several key factors. We have looked closely at all the important aspects and we only consider those that have proved to be reputable and trustworthy.
We keep our rankings regularly updated and we can assure you that we genuinely recommend only the very best.

Check the Racing Coverage
It's likely that you have a clear idea about the type of horse races you want to bet on. Therefore a good way to choose a site is to look at which races you can bet on.
There are some sites that have excellent racing coverage and take wagers on all kinds of racing from all over the world, while there are others that only cover certain types or certain regions.
Obviously it makes sense to join somewhere that you know covers the races you are likely to be betting on. This is easy enough to check; as a quick look through the relevant website should tell you exactly what racing is covered. If it's not immediately obvious, you can always send an email and ask.

Compare the Odds
Getting the best possible odds is always a good idea, in any form of betting, so it's a good idea to see how competitive the odds are at sites before choosing which one to join.
Again, this is pretty easy to do.
Most places display their odds on upcoming races without requiring you to log in, so you don't need an account to see them.
If you spend a little bit of time comparing the odds offered by sites on a selection of upcoming races then you can soon get a handle on which ones are the most competitive.

Look at the Banking Options
You may have certain preferences about how you like to deposit and withdraw your funds. If this is the case then checking the available banking options before deciding where to join is a good move.
Most betting sites have this information displayed in their help or FAQ sections so it's not difficult to see if your preferred options are available.
The majority of places offer several options for depositing and withdrawing so this may not narrow your choices down too much. It is well worth checking though, particularly if you live in the United States where options are sometimes a little more limited.

Check the Bonuses and Rewards on Offer
One of the great advantages of betting online is the bonuses and rewards on offer. Many of the leading sites are very generous in terms of the sign up bonuses they give to new customers and also the rewards they offer to existing customers.
These can provide you with a fair bit of extra value so it's definitely worth comparing what's available at different places.
You should always bear in mind, though, that when it comes to bonuses, biggest is not always best. You might find somewhere that offers a massive sign up bonus and be really tempted, only to discover that the associated terms and conditions are really strict and the bonus actually offers very little value.
Alternatively you might find somewhere that offers a more modestly sized bonus, with much more attractive terms and conditions.
If you're going to join somewhere based on the bonuses on offer
then it's a good idea to check the relevant terms and conditions first.
Choosing the right betting site is mostly up to personal circumstances and requirements, as what might be the right option for one person would not necessarily be right for someone else.
There is no particularly correct way to go about choosing where to place your wagers as ultimately it's about deciding what's important to you and then making your choice based on that.
Regardless of what your own specific requirements though, or what aspect of a site you feel is particularly important, it's vital that you stick to only those that are reputable and trustworthy.
If you have any doubts at all about a site then it's best to simply avoid it. There are plenty of decent options on the web after all.
Remember that all of our recommendations meet very high standards and can definitely be trusted.
AUGUST
Sportsbook of the Month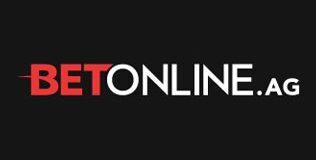 Welcome Bonus
50% up to $1,000
Read Review
Visit Site