Hide Bonus Offers
| | | | | |
| --- | --- | --- | --- | --- |
| #1 | Bovada Sports | 50% Up To $250 | Visit Site | Bovada Sports |
| #2 | BetUS | 125% Up To $2,500 | Visit Site | BetUS |
| #3 | MyBookie | 100% Up To $1,000 | Visit Site | MyBookie |
| #4 | Everygame | 100% Up To $500 | Visit Site | Everygame |
| #5 | BetOnline Sports | 60% Up To $1,000 | Visit Site | BetOnline Sports |
Earlier Odds and Higher Limits Now at Bovada and Bodog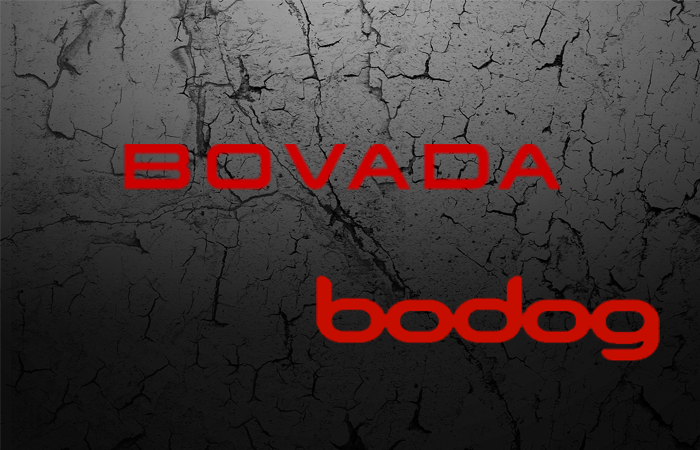 Players thought it would never happen, but Betting Partners has just announced some significant changes to their Bovada and Bodog sportsbook services.
If you've previously visited the sites or have read any of the forums regarding these US and Canadian books, you'd immediately note two similar threads. One discusses the low betting limits and how these are sites are only for the purely recreational bettors with primarily $500 limits across the board. The other focuses on the extremely late posting of NFL and NCAA lines, previously released on Fridays at noon.
The New Posting Schedule and Betting Limits
Those suggestions, complaints, and requests have apparently been heard as there is a newly updated roster of betting limits as well as a revised schedule for odds to be posted.
NFL and NCAA spreads are now scheduled for release Sundays at 9 pm, and if a $2,000 cap on those bets didn't suffice, how's $5,000?
Several limits have been substantially changed but, in addition to the NFL spread, soccer is the most significant. Futures To Win were previously held at $500 per stake but are now open at $5,000 to $20,000 in both Canada and the United States.
Other significant increases that apply to both locations include:
NFL Moneyline and Totals
Previous Limit: $1,000
New Limit: $2,500
NFL Futures
Previous Limit: $500
New Limit: $1,000
NCAA Football Spreads
Previous Limit: $2,000
New Limit: $2,500
NCAA Football Moneyline
Previous Limit: $500
New Limit: $1,000
NBA Spreads
Previous Limit: $1,000
New Limit: $2,000
NBA Moneyline and Totals
Previous Limit: $500
New Limit: $1,000
Soccer Spread, Moneyline, Totals, Parlays
Previous Limit: $500
New Limit: $500 to $3,000
Soccer Futures To Win
Previous Limit: $500
New Limit: $5,000 to $20,000
NASCAR Sprint Cup – Odds to Win
Previous Limit: $500
New Limit: $10,000
UFC/MMA and Boxing Moneyline
Previous Limit: $1,000 ($500 Boxing)
New Limit: $1,000 to $5,000
Why Are Early Odds So Important?
There are two schools of thought when it comes to the early or late posting of lines. It usually does not matter very much to the novice recreational bettor who will get in on the action just before the game. But, to the more seasoned punters who study those odds and want more flexibility, it can make a big difference.
Now, when we're talking about posting, American Football is the primary focus. Baseball is typically opened up the night before, and basketball and hockey may have a bit more lead time, but football on sites like BetOnline, known for early odds, has been coming out the Sunday prior.
Some Advantages to Early Odds
Regardless of lead time, the odds will usually come out fairly close to where they'll end up. However, there is a little bit of leeway that sharp bettors may opt to take advantage of depending on their choice of a favorite or underdog.
Betting early is preferred for favorites. The lines may move a bit so players can get a slight advantage. Submitting a bet slip right as they come out on Sunday night can be advantageous because if there are any minor mistakes, early action capitalizes on those mistakes. Lines will move during the week and usually toward less favorable odds on the favorites so, even waiting until Monday could affect a potential payout.
So, not always, but the first bettors' lines can be more favorable. A lot of betting action will cause a line to move so it can be advantageous to get the jump on things.
The Bodog-Bovada Connection
The two sites enjoy a rich history together. If you look at them side by side, they're nearly identical. Bodog entered the Canadian market back in 2000 and for awhile catered to the US market as well. After the US government's crackdown on online gambling, the site was pulled out of the states and then reemerged in 2011 as Bovada under MMGG (Morris Mohawk Gaming Group) out of Kahnawake Canada.
Bodog has always been and is still a part of the Calvin Ayre "Bodog" family of sites, and Bovada switched hands from the Morris Mohawk Gaming Group to Salmon River Technologies in 2015. There is a relationship that remains, and both are currently managed by Betting Partners, the team that just released the announcement about the service changes on both sites.
Advantages for North American Punters
Bovada and Bodog have been widely criticized for their lower limits and extremely late odds but the decision to implement those service changes, that have been requested by their customers for the past few years, should make them much more competitive.
Both sportsbooks offer the games and markets that American and Canadian players look for as you'll see a much bigger emphasis on NFL, NBA, MLB, NCAA, and NHL than you will on international books that feature soccer first and foremost.
Another benefit is the Bitcoin option that overcomes the hurdles that US players, especially, need to jump to get their account funded. Credit and debit cards are also accepted, but these sites employ some pretty hefty fees on their use, like 4.9% to 6.9% on deposits alone.
Despite the recreational bettor designation that's been attached to them for years, players have been known to get good odds on futures and prop bets. You can grab an Odds to Win on soccer bet at least a month ahead.
Anyone that favors underdogs also had a slight advantage, so the new odds schedule will even it up for those that are backing the favorites.
Will a Few Other Things Change?
Two other topics have also been discussed at great length by players from both sportsbooks, and it will be interesting to see if these things change as well.
Bovada, especially, offers two slightly different sets of lines, one for the recreational bettors and one for the sharper ones. Additionally, these books have been known to quickly limit winners so, what will now happen when the payout potential is even greater? We would bet that players will be revealing these answers very soon.