Odds and Analysis for the 2024 US Presidential Election

If the latest 2024 US presidential election odds are right, the Republicans are on course to reclaim the White House from the Biden administration.
You may or may not be aware that former President Donald Trump was a firm favorite to win the next election until recently. The 45th POTUS has seen a comfortable lead over all candidates closed down by Ron DeSantis, who currently serves as the governor of Florida.
Both men are tied at +300 in the odds for the next US president, with the top political betting sites struggling to separate the pair. A sentiment that is shared by the Republican party, with members of the GOP appearing to be split down the middle regarding their pick for the next election.
These potential nominees have significant support as we edge closer to voting day on Tuesday, November 5, 2024. But DeSantis has now become the betting favorite to run against the Democrats.
I guess the big question is, "Who will be the next US president?" I'll be looking over the strongest candidates from both parties and clearing the way for bettors to make their choices. If that sounds interesting, let's get to it.
Latest 2024 US Presidential Election Betting Odds
Donald Trump Sr. (+300)
Ron DeSantis (+300)
Joe Biden (+525)
Gavin Newsom (+1000)
Kamala Harris (+1100)
Mike Pence (+2000)
Michelle Obama (+2500)
Elizabeth Warren (+3000)
Nikki Haley (+3300)
Pete Buttigieg (+4000)
Dwayne Johnson (+4000)
Mike Pompeo (+4000)
Amy Klobuchar (+4500)
Hillary Clinton (+4500)
Tom Cotton (+5000)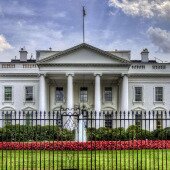 You can find a more comprehensive list of odds to win the 2024 US presidential election on the BetOnline sportsbook.
There are some very interesting names that I have decided to exclude here for the sake of clarity. And, well, they will probably have about as much chance of being elected to the Oval Office as I do.
Of course, if you think one of Joe Rogan (+30000), Kanye West (+50000), or Tammy Baldwin (+75000) looks like a solid US presidential election betting candidate, don't let me stand in your way.
To be completely honest, I don't see much prospect for those below Kamala Harris (+1100). That's my cut-off line, if you will. Some of you might think that including the incumbent vice president in any speculative POTUS talk is being gracious to Harris. Perhaps it is. But you can't deny the fact that she is in a position to run, should the powers that be support her cause.
At this point, it looks highly likely that one of Donald Trump (+300), Ron DeSantis (+300), or Joe Biden (+525) will be elected — or in Biden's case, re-elected — to the White House in November 2024.
This isn't just my opinion. Why not compare odds across the board with the best sites for wagering on the 2024 US presidential election? You can find those sites, below.
How We Rate

Safety & Security
You should be able to gamble online without fear. So we only recommend licensed sites that use the latest security and encryption techniques.

Bonuses
Maximize your bankroll with fantastic bonuses. Our recommended sites offer valuable bonuses with fair terms and conditions, including manageable wagering requirements.

Games & Betting
The best sites have the best wagering options. That's why you will find extensive games and betting opportunities on our recommended sites.

Banking
Getting your money to and from your account shouldn't be a hassle. We only recommend sites with a variety of convenient banking methods, including cryptocurrency and e-wallets.
Betting on the 2024 US presidential election is not limited to who wins the race to the Oval Office.
Many odds and markets are available in the big day's lead-up. Even though we are a little far out, the sites above still have plenty of markets you can look at. The ones I want to move on to next are for both the Republican and Democrat nominees.
Elephant or donkey, the presidential candidates will need to win approval before they can run. This is typically achieved by securing the support of most delegates inside the party. I'll discuss that in a bit of detail later.
First, let's look over the likely Republican nominees for the 2024 US presidential election.
Odds for the 2024 Republican Nominee
Ron DeSantis (+125)
Donald Trump Sr. (+130)
Mike Pence (+1100)
Nikki Haley (+2200)
Mike Pompeo (+2500)
Tom Cotton (+3000)
Ted Cruz (+4000)
Josh Hawley (+4000)
Tim Scott (+4000)
Kristi Noem (+4000)
Tucker Carlson (+5000)
Mitt Romney (+5000)
Glenn Youngkin (+7000)
Ivanka Trump (+8000)
Donald Trump Jr. (+8000)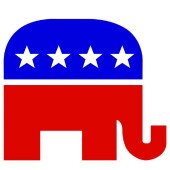 Is US politics ever boring? OK, it can be. Sometimes.
Not this time, though. Not when there will be a political bloodbath inside the GOP. Once which will determine who runs for the position of Commander in Chief of the Army and Navy of the United States. Will Donald Trump be US president again? Or will we see DeSantis get the nod?
It's such an interesting scenario to ponder. And there is no way you can brush it off if you are to make a valid and well-considered 2024 US presidential election prediction, which I have done further down this page. To determine who will be the next US president, we must determine who wins between Trump and DeSantis.
That's not to say either man will make it to the White House, of course. But the odds of the 2024 US presidential election have not been plucked out of the air.
So, let's consider that there are only two realistic candidates in this race. DeSantis has been enjoying a serious upward trajectory recently, and Trump is still a hugely popular figure with many Republicans.
In late July, Trump dominated a 2024 GOP presidential nomination straw poll at the Turning Point USA summit in DeSantis' home state of Florida. The 45th President of the United States smashed all other potential candidates, with an impressive 78.7% of votes. Those numbers do not lie. Nor will the fact that Trump is a trendy figure with voters.
Not everyone in the GOP is quite as enthused about the prospect of him running again. John Thune, the Republican whip in the Senate, recently commented that there are "other attractive" options to get behind ahead of 2024. DeSantis likely being the forerunner.
Republican Candidate Prediction for 2024 Election
If you are betting on the 2024 US presidential election, I will exercise caution when referring to the media for an insight into Trump's popularity. Why? There has never been a figure in US politics as despised by the media than the former business magnate.
Furthermore, lessons must be learned from previous elections, which means thinking about your bets. Whether you are gambling on the 2024 US presidential election winner or the Republican candidate, a factor that in.
The Trump question is something that we have never had to entertain before. And perhaps, we will never see anything similar. This is what makes DeSantis' odds for the Republican candidacy in 2024 appealing at the base level. If Trump is convicted over the January 13 Capitol riots, he will not be eligible to hold office again. I'll cover that in more detail later.
BREAKING: Trump just teased a 2024 run and the crowd absolutely erupted

"We might just have to do it again" #SAS20222 pic.twitter.com/hzc5zG9Wlo

— Jack Posobiec 🇺🇸 (@JackPosobiec) July 24, 2022
For now, I'd argue that choosing between Trump and DeSantis is probably too tough. The latter's policies are unlikely to resonate with anything left of the right, with his pro-life conservative views much stronger than his potential opponent. This could hinder his chances.
The obvious choice here for me is Trump, who I believe will run in 2024 against the Democrats. Potentially against Hillary Clinton. Can you imagine that?
Taking him now is a little bit of a gamble, with his legal issues hanging over him.
For what it's worth, I don't see him facing prosecution. That clears the path for another run. The bottom line is that we are yet to gauge how much support the Republicans will throw behind him regarding the crunch. But I believe that nothing will stick on the "Teflon Don," and he will be the GOP's candidate of choice.
Pick: Donald Trump Sr. (+130)
Betting on the Democrat Candidate for 2024
Joe Biden (+175)
Kamala Harris (+270)
Gavin Newsom (+400)
Elisabeth Warren (+1200)
Pete Buttigieg (+1600)
Michelle Obama (+1600)
Amy Klobuchar (+1800)
Hillary Clinton (+1800)
B. Pritzker (+3000)
Gretchen Whitmer (+3300)
Cory Booker (+4000)
Michael Bloomberg (+5000)
Alexandria Ocasio-Cortez (+6000)
Bernie Sanders (+6600)
Tom Wolf (+6600)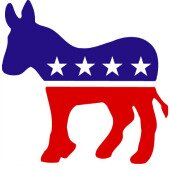 Will Biden run in 2024? I said it in 2020, and I'll say it now. I can't see it happening.
The consensus is that a box of rusty nails could have run against Trump last time and won. And for some, that's precisely what happened.
As some see it, Biden has not proven himself to be a leader nor a strong representative of the United States at home and abroad. It's apparent to any observer that the 79-year-old has suffered a serious cognitive decline in recent years. Is that going to improve between now and 2024?
I don't think so. I'm guessing you feel the same way. As for the Democrats? You can bet that they are strongly considering his replacement already.
In 2020, the Dems appeared to have the perfect made-to-order figure to step into Biden's shoes. However, Kamala Harris has failed to show any sign that she is the right person for the job.
Now, this might work in her favor if her party wants to leave the White House to the Republicans. So, you can't exactly rule her out here, even if I would pass on any odds for the next US president next to her name.
Whether she likes it or not, Harris will be associated with one of the most unpopular administrations in the history of the United States. Per RealClearPolitics, Biden's approval rating sank to 37.2% recently. That makes him more unpopular than Trump was during the Russia investigation.
Joe Biden tried to shake hands with empty air again. Only 30 more months, guys. pic.twitter.com/udJLFzGvnq

— Clay Travis (@ClayTravis) July 14, 2022
How does Biden make up for this? He can't.
Gaffe after gaffe, from shaking hands with the air to telling the nation he has cancer (when he doesn't), is not exactly inspiring. And Harris, although pinned by her shortcomings, is guilty by association.
2024 Democrat Nominee Prediction
There is no value to be had betting on Biden for 2024.
I'd argue the same for Harris, another figure much of the country wants to see the back of. That is, if you trust the opinion polls, of course. Are they wrong? Maybe Biden and Harris are hugely popular figures, and it's the meddling of some unscrupulous Republicans that want you to believe otherwise.
Yeah, right.
It would help to consider a few things when betting on the 2024 US presidential election odds for the Democrat nominee.
26 percent of Democratic primary voters want to see Biden secure the nomination.
64 percent of Democrats want the party to nominate "someone else."
94 percent of Democrats under 30 want "someone else."
If the Democrats want to win the election, it will be someone else.
But who? Well, I think there is some value to be had on Gavin Newsom (+400). The governor of California. 54 is a fresh-faced go-getter compared to Biden. Not without his controversies or shortcomings, he does seem to be a good fit should the Democrats look for a radical overhaul ahead of 2024.
If they don't, we could see Hillary Clinton (+1800) make one of the biggest comebacks since Buffalo Bills overturned a 35-3 deficit to beat Houston Oilers by 41-38.
As things stand, I'd back Newsom. The Dems need radical change, meaning that such a jump would not be perceived as hasty, with the broader context considered.
Pick: Gavin Newsom (+400)
Early Predictions for the 2024 US Presidential Election Winner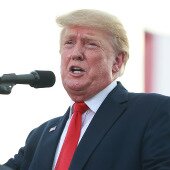 There is a chance that you are here to look at the odds for Trump to be US president again.
Now you should know that his chances of winning are significantly higher than some media sections are reporting. And if they have admitted he could win, the doomy, gloomy headlines paint a picture of it being a scenario that few want to entertain.
Where Trump is involved, things tend to get very opaque. Keep this in mind before you take the US presidential election betting odds at face value.
Love him or hate him, we have learned that a guy like Joe Biden can get away with almost anything in the eyes of the media. And that stretches far beyond any political moves. It's important to state that I don't have a dog in this fight, but objectively, there's a lot of crap out there that can influence your perception of who will win the presidential election in 2024.
And it's not just the news corporations responsible for this slew of seemingly incongruent information. Politicians will flip-flop from now until 2024, and this means you must have some firm supporting evidence to make your pick for the 2024 Republican presidential nominee.
McConnell floor speech calling Trump "practically and morally responsible" for Jan 6 riot occurred on Feb. 13

Less than 2 weeks later, he said he would "absolutely" support Trump in 2024 if he were the GOP nominee

— Igor Bobic (@igorbobic) July 22, 2022
Do I need to mention how Hillary Clinton lost the election in 2016? More to the point, should I jog your memory about how the world was pretty much spoon-fed BS from the media that she would slay Trump, only for him to end up in 1600 Pennsylvania Avenue? The media wouldn't lie, right?!
The Next US President Will be a Republican
Well, as it stands, the media are selling DeSantis' chances. The bookies appear to be buying.
Will the GOP also decide to get on the "Ron train?" Maybe they will; maybe they won't. But DeSantis is a solid candidate. One who is reportedly beating Trump at fundraising, with the former POTUS slipping below the $50m mark for the first time since leaving office.
Ultimately, the GOP will decide who best fits its collective vision for 2024. And this is something that may take time. If they want to secure the popular vote, Trump is their man. But DeSantis might be the more viable candidate if the party is torn down the middle.
That's if they actually want to inherit the failings of previous administrations.
Things are not going to get brighter any time soon. Inflation, recession, energy crises, the Russian-Ukraine war. These are issues that could lead to the Republicans potentially sabotaging their own bid. If they opt for Trump, that could also do the trick. Do you catch my drift?
After all, Trump might not even make it as far as the polls. This would bar him from ever retaking office if convicted of insurrection. Source? Section 3 of the 14th Amendment. Have a read for yourself.
"No person shall be a Senator or Representative in Congress, or elector of President and Vice President, or hold any office, civil or military, under the United States, or under any State, who, having previously taken an oath, as a member of Congress, or as an officer of the United States, or as a member of any State legislature, or as an executive or judicial officer of any State, to support the Constitution of the United States, shall have engaged in insurrection or rebellion against the same, or given aid or comfort to the enemies thereof. But Congress may by a vote of two-thirds of each House, remove such disability."
You can gamble for real money online on a selection of US presidential odds.
The most intriguing is, of course, who wins the election itself. And at this point, it's tough to get a complete handle on what may happen, what won't happen, and, more importantly, what is most likely to happen.
Remember that the following prediction is subject to change the closer we get to 2024.
Trump Makes Sense Right Now
Well, he is the betting favorite for a reason.
In the current state of play in US politics, populism is king. Whether you are red or blue, the decisive factors right now determine that populist candidates stand a better chance of being heard. And that makes Trump's chances so much better.
The Democrats are holding their cards close, but the downside of this is that there is no strong character emerging to offer voters hope. Whether it's Newsom, Clinton, or Harris that runs in 2024, they won't have much time to convince voters that they are the right choice.
Unlike the 2024 US presidential election odds for the Republican candidates, things are a little unhinged, with no real sense of order.
If the Democrats run on an anti-Trump or anti-DeSantis campaign, their choice of candidate will, naturally, be a reactive one. As things stand, Joe Biden is the president of the United States. He likely will be until 2024, barring anything out of the blue.
There are too many problems inside the Dems to have any faith in any of their candidates standing as anything more than a protest vote. This time, I don't think that will be enough.
Prediction: Donald Trump to Win (+300)
More Advice for Betting on the 2024 US Presidential Election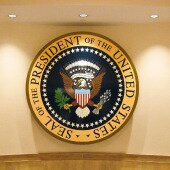 It's easy to look at the 2024 US presidential election odds and point your finger at who wins.
What's much tougher is making a convincing case for why that candidate wins. Doing it two years out from the election is much harder, of course. So, don't feel as though you must bet on the winner of the US presidential election in 2024 right now.
However, if you are comfortable placing your wagers down now, you could avail of some really positive betting value.
Remember, the closer we get to the election in November 2024, the shorter the odds will become for the top candidates. If you trust your judgment, you could certainly make more money betting on the next US presidential election than you would perhaps be able to get holding off.
Ultimately, it's your choice.
If politics bets aren't exactly up your street, you could consider other things to wager on. For instance, you could look at the odds for the next pope?
AUGUST
Casino of the Month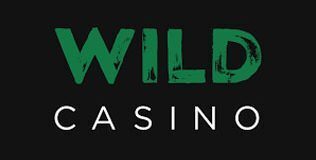 Welcome Bonus
250% up to $5,000
Read Review
Visit Site