11 Tips for First Time Bingo Players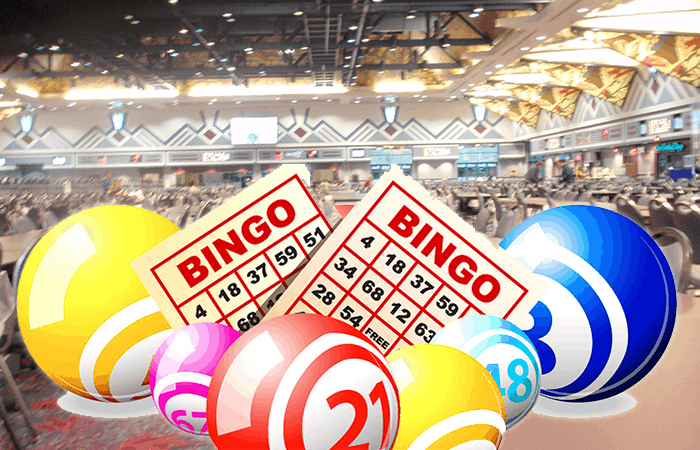 Bingo is a game everyone has played at some point in their lives. Some play religiously at local bingo halls as adults where the game takes on a whole new look and feel. Winning this game is a complete stroke of luck for the players who win, as it involves little to no skill or strategy, but can have one or multiple winners every game.
This can (at times) be great if the jackpot is large enough to benefit multiple winners.
But if you're playing in a small game, the jackpot will likely be minimal, and splitting it will mean a low payout for the winners.
Playing in a casino, online, or in a local bingo hall can be fun and exciting. And if you're a winner, it can be lucrative.
But in most games it's unlikely that you'll find yourself the winner. Regardless of these odds, there's always a chance for a player to win as long as they play smart.
Bingo is a simple game of listening and finding the correct letter and number combinations and can be played in many different ways. Some of the most common include:
The traditional five in a row
Blackout
X
4 corners
The player must make sure that they're paying attention when the game is announced and they're playing correctly to win.
To play bingo, a player must listen to the announcer as they provide the number-letter combination, and then find this combination on their cards. Most bingo games for adults are not profitable if you're only playing one card at a time. Multiple cards for each game can be purchased and gives the player better chances at winning.
I'm going to give you some tips that have proven to help those who play bingo regularly. When you follow these tips you'll give yourself a small advantage over other players when you go to that first game. Whether it's online or at the bingo halls, you must do everything you can to give yourself the upper hand.
Tips
The earlier you arrive, the better off you are. As a new player, get a seat where you feel comfortable. Some people want to be at the front of the hall, and some like the back.
Arriving early will also give you time to get accustomed to the environment. You'll be able to take your time setting up your playing area, get snacks, and people watch. People watching is one of the most informative ways to learn about the place and people who come there to play bingo.
As others come in you'll be able to gauge who's a regular and who isn't. The regular players can be full of useful information for a newcomer. Many are willing to give you the low down, but others may be superstitious and refuse to give away their secrets.
Watch the way they interact with people before you try to strike up a conversation. That way you'll know you're going to the right person. These veteran players can tell you which games are the best to play and which ones are a waste of time and money. This will let you know if the package you bought when you came in was a good choice, or if you need to go and add to your playing boards.
These conversations can also lead to information about other bingo halls to try out and which ones to stay away from. Some of the players will like to exaggerate, so remember to take everything you hear with a grain of salt.
Sometimes you'll hear them say they won multiple times at certain halls, so it might be a good idea to check it out to see if the odds are more in your favor at a different hall.
I know this sounds strange, but bingo can be a serious game if you get involved. You'll find that different places offer different tables to play on. Some of these tables can be slippery and may cause you a great deal of trouble during the game.
When you're playing bingo you're often given a large paper game board that has a bunch of different bingo cards laid out for each game. When you're rushing around trying to find the combination called you'll find yourself moving that game board frequently.
This can cause you to lose track of where you have looked and may even cause you to miss a combination. To remedy this problem people have taken to bringing tape or glue stick with them. These two school supplies can be of immense help by keeping your game board securely in place so you don't have to worry about missing a potential win.
Make sure you've brought everything you need to make your experience as comfortable as possible. You'll play some games at tables with bench seating, and others in nice cushioned chairs. If you need a cushion or a stadium seat, make sure you bring that with you. You'll be sitting for a long time, and it may get uncomfortable if the seating provided is unfavorable.
Don't forget your bingo dabber either. Although this one is less of a must, you might want to start a tradition of using the same dabber or the same type of dabber every time you play. Most bingo halls have them available for purchase so if you forget this one you'll be ok.
Tip 3
Choose the Right Game
If you're a beginner, it's hard to choose the right game packages. All bingo games have multiple games that are played plus various side games and pull tab games that are available. This is where a newbie can really become overwhelmed.
It's more than likely that you'll feel like you need to purchase all the game boards available, but that's not an ideal move. There is a variety to the game of bingo that is being played at some locations. Some locations will have the traditional 90 ball bingo game that will be used for most games and then a 75 ball game that is used when the pattern games come up.
These factors have a great deal of effect on what board package you buy, so rule of thumb would be to try a package that has a little bit of everything. This allows you to see which games you feel the most comfortable with and go from there in the future.
Another part of choosing the right game to play is how many packages you should actually buy. We recommend that you find a package that has most of what you want already included, so then if there is something missing you can purchase it separately. Buying multiple packages because one has something the others don't isn't a good idea. The more you spend on the boards you use the less you'll win.
Having a huge number of boards to play will end in disaster (unless you're Dr. Spencer Reed) because you'll have trouble scanning all of them accurately which will lead to missing potential wins. You also want to make sure you're not buying out of your price range. You don't want to walk in to a bingo hall and spend every dime you have. Bingo has no guarantees, and you could walk out with empty pockets.
Bingo can be fun to play with a large crowd because of the social interaction, but playing in games with a lower attendance gives you a better odds for winning. Most small towns have bingo halls that have games on a few different nights during the week. Do a little research to learn how many players show up on each night on average.
Some halls have big games on Friday or Saturday evenings that boast of big jackpots that draw big crowds. Although a big jackpot sounds enticing, it may not be the best event for you to go to, especially if you better chances at winning some money.
Weeknights usually have smaller jackpots, but this is when your win percentage will increase. Since there are fewer people it's less likely that there will be multiple winners. This helps you avoid splitting the pot or fight over who called it first. And your odds go from being something like 1/150 down to 1/50 since there's less competition.
Another thing about attending a game that's smaller is it allows you to concentrate more. It helps you become familiar with the game without feeling overwhelmed by the craziness that can ensue at the larger games.
Tip 5
Sit Close to the Caller
Sitting up front can be beneficial to you because you'll be right there each time a combination is called. Sitting up front may even give you the upper hand, because you might be able to see the next ball before it's called. This is an accepted practice so don't be ashamed to give yourself an advantage. Just remember that if your sneak peek completes your bingo you have to wait until the ball has been called before you can call it out.
Being positioned up front also takes away the chance of missing out on a combination called because you can't hear the announcer. In some bingo halls the sound systems are not the best and sitting in the back can be detrimental to your chances of success. This can lead to all kinds of issues, so sitting up front is always a good choice.
You may need to arrive earlier than usual if you want to get a seat close to the front, so plan ahead.
This tip is one you'll never want to forget. Many people use their time at bingo as social time with friends, but this can hinder their game. You want to make sure your full attention is on the announcer throughout each game.
You never want to find yourself in a situation where you miss a combination. Being able to hold your focus in a supercharged atmosphere is a must, especially if you're going to be playing on really busy nights.
To help avoid missing the action stick to a smaller amount of cards and the lower attendance games.
Some bingo halls offer liquor at the games, but alcohol and trying to win money doesn't mix. If you're at a bingo hall that serves liquor, we recommend that you abstain if you want to give yourself the best chance to win.
If you do decide to imbibe you'll need to be mindful of how much you drink. Being intoxicated at a bingo game will get you nowhere, and if you happen to be one who gets overly excited or loud you may find yourself being escorted out of the game.
If you're escorted out you may even be banned so just keep in mind that you're here to play a game and you need to stay alert or you reduce your chances of winning. With this in mind, you may be able to drink lightly and still play well.
Having the courage to speak up is an asset in a bingo game. You never want to be behind in a game, so if the caller is going too fast or not speaking clearly you need to let them know.
Don't be afraid to tell the caller when they're doing something that is making it harder for you to play the game. If a caller is new they might have to get use to the speed at which they should call the combinations. Some may be soft spoken and need to speak up, or some might be mumblers and need to speak more clearly. If you don't let them know there's a problem then it can't be fixed and it may cost you and others in the room a chance to win.
Most of the time you'll be playing the traditional version of bingo but almost all bingo halls have special games that spice things up throughout the night. These games are usually cover-all or have a special pattern.
When you're playing in a game that requires a pattern you want to make sure that you've marked your cards for this game. You can bring a highlighter with you so when you purchase your package of games you can sit and mark your special cards with the pattern.
This is helpful and can allow you to be sure you have a bingo. This also helps you when identifying whether you need to mark a combination or not. On these games any combination outside of the pattern is not necessary, so most players listen for only the ones shown in the pattern.
Being polite and courteous is a good trait to have no matter where you are, but it serves you well to follow the golden rule while playing bingo. Being polite and friendly helps you build relationships with other players and can help you in the long run.
Don't shout, complain, or use foul language because those around you might find this offensive and may even cause you to be ostracized by veteran players.
If you're known as a nice person to sit with during a game you'll never have to worry about finding a seat. You'll be welcome at any table because the other players know you're there for the love of the game and aren't going to be rude if you don't win.
Each bingo hall has a different schedule for games and breaks. Some only give breaks every few hours and some give them every hour. It's important for you to take advantage of each break in the schedule.
During these short intermissions you can get up use the bathroom, get a snack or something to drink, stretch your legs, and just take a breather. Some people use this as time to catch up with those around them or meet new people. Taking breaks give you the opportunity to clear your head and go back into the game focused.
Conclusion
It can be intimidating to try any game for the first time. But bingo is one of the easiest to learn and the other players are usually friendly and helpful. Use the 11 tips covered on this page to help make your first bingo game a fun an entertaining experience.
August
Casino of the Month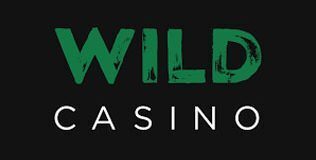 Welcome Bonus
250% up to $5,000