Real Money Casinos in Washington State
There are thousands of online casino sites available, but they are not all created equally. You want to make sure that any real money gambling site you use is safe, offers excellent bonuses, and quickly processes your payments.
We have worked to find the best Washington online casinos. You can save yourself a lot of frustration by choosing one of these recommended casinos to gamble at.
Rank
Gambling Site
Exclusive Bonus
Get Started

#1

Wild Casino

250% Up To

$5,000

Visit Site

Visit Site

#2

Las Atlantis

280% Up To

$14,000

Visit Site

Visit Site

#3

El Royale

250% Up To

$12,500

Visit Site

Visit Site

#4

Bovada Casino

100% Up To

$3,000

Visit Site

Visit Site

#5

Ducky Luck

500% Up To

$7,500

Visit Site

Visit Site

#6

Super Slots

250% Up To

$6,000

Visit Site

Visit Site

#7

Drake Casino

300% Up To

$6,000

Visit Site

Visit Site

#8

BetUS Casino

200% Up To

$5,000

Visit Site

Visit Site

#9

Ignition Casino

150% Up To

$1,500

Visit Site

Visit Site
These are safe and legitimate online casinos with a variety of exciting slot machines and table games. How do we know? Because our staff has spent countless hours reviewing each one.
You can take our word for it; these are the top online casinos in WA.
Why We Recommend These WA Online Casinos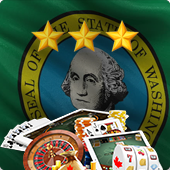 Researching the websites you want to use is essential to protecting yourself against online casino scams and finding a casino that works for you. There are many factors you want to consider, such as the games they offer and how they will process your payments.
We recommend these Washington online casinos because they are the safest options. These sites have reputations for treating their customers well, processing payments on time, and providing fair games.
The bottom line is that we never recommend a casino unless it is one that we trust ourselves. That's how you know these are the safest online casinos in WA.
Another reason why we recommend these sites is because they have excellent deposit bonuses. When you make your first deposit, these casinos will match it. Every online casino bonus has a playthrough requirement, which is why we look for bonuses that have the best terms and conditions for the player.
You can use these bonus funds to get acquainted with all the games that these casinos offer. The variety of games they have is another reason we recommend these WA online casinos more than others.
If you are using a real money online casino site, the way they process deposits and withdrawals also is significant. We only recommend websites with multiple banking methods, reasonable limits, and quick payment times for withdrawals.
There are several factors that you need to consider when you choose an online casino site. The same applies us when we compile our rankings. We think through EVERYTHING from safety to customer service options before we recommend a site.
When we say that these are the top WA online casino sites, you can trust that they have earned that title.
Online Slots in Washington State
Online slot machines are often some of the most popular games in online casinos. There are several reasons why people love playing online slots.
It's easy to learn how to play slots
There are hundreds of titles to enjoy
Many slots have fun bonus games
Slots are among the best games for clearing deposit bonuses
Slots are perhaps the easiest of all casino games to learn, so anyone can play online even if they've never gambled before. And there are hundreds of game varieties with different formats, themes, and features, so you will never get bored while playing slots.
Another reason people love playing slots online is that they make it easier to take advantage of bonus programs. Online bonuses usually come with a playthrough requirement that stipulates that you have to gamble a certain amount before making any withdrawals.
Slots games count toward that playthrough requirement dollar for dollar. Other games often only count as a percentage. The best way to take advantage of your Washington online casino no-deposit bonus is to play slots games.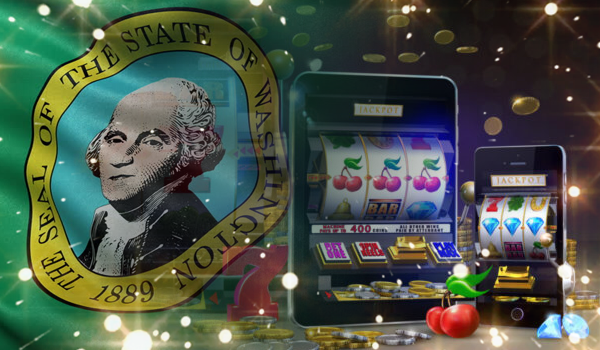 What Types of Online Slots Can You Play?
The types of games that are available will depend on which software provider the online casino uses.
For example, Rival is a software provider that is famous for iSlots, which are games that focus on a storyline. Betsoft is another company, but it is known for offering 3D games.
When you play at one of our recommended WA online casino sites, you can expect a wide variety of games. Many of them will have generic themes like Chinese mythology, Las Vegas, or classic fruit games. Five-reel games, like the new Twin Dragons game from Konami, are typically the most popular.
Fortunately, all online casinos have hundreds of real money slots games, and you never have to fight someone to get the best machine. The best slots in the state are online, and if you choose one of our recommended sites, you will find the slots with the best payouts in WA State.
Slots in WA State Land-Based Casinos
The land-based casinos in Washington have more than 32,000 slot machines altogether.
The following table shows the number of slot machines and casinos in a few states. You can see that the casinos in Washington have many slot machines compared to other states with a similar number of casinos.
| | | |
| --- | --- | --- |
| State | Number of Casinos | Number of Slot Machines |
| Washington | 35 | 31,916 |
| Florida | 35 | 14,358 |
| Arizona | 34 | 16,832 |
| Mississippi | 35 | 33,435 |
| South Dakota | 39 | 9,150 |
| Oklahoma | 134 | 74,787 |
| California | 62 | 72,850 |
| Michigan | 30 | 22,386 |
| Minnesota | 20 | 22,002 |
| New Mexico | 28 | 17,015 |
Interestingly, all the casinos in Washington are tribal casinos. If you compare the number of slot machines in Washington's casinos with the number of slot machines in other states that only have tribal casinos, WA is rated as the third state, after California and Oklahoma.
It doesn't matter how you prefer to play slots, whether online or off, you can find all the slots you want in Washington State.
Mobile Casino Apps in Washington
You might be able to find some free casino apps in the app store, but those apps generally do not allow you to gamble for real money. They let you play with free tokens, and if you win, there is no way to cash out those tokens.
If you want to play mobile slots or table games for real money in Washington, you will need to use an online casino. Most of them do not use a downloadable app, though. Instead, their websites are programmed with HTML5, which makes them mobile-friendly on nearly any modern device.
You easily use your mobile device to play online casino games with real cash in WA State. All you need to do is visit a legit Washington casino online from your device's internet browser. You will be able to play most of the games on your phone or tablet, just like you would on your computer.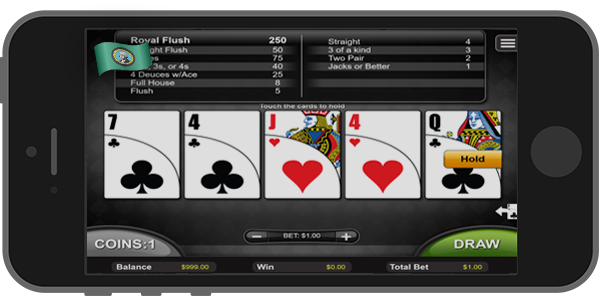 Washington's Land-Based Casinos
Washington casinos are all tribal casinos, and there are a lot of them.
Twenty-five different tribal groups have at least one casino in Washington. There are many differences from one casino to the next based on tribal leadership and practices.
If you are looking for the top casinos in Washington state, these are a few of the most popular ones.
| | | | | |
| --- | --- | --- | --- | --- |
| Casino | Size | Slots | Table Games | Website |
| Snoqualmie Casino | 52,000 sq. feet | 1,700 | 54 | http://www.snocasino.com |
| Muckleshoot Casino | 157,000 sq. feet | 3,100 | 70 | https://muckleshootcasino.com |
| Quil Ceda Creek Casino | 126,700 sq. feet | 1,000 | 13 | https://www.quilcedacreekcasino.com |
| Tulalip Resort Casino | 200,000 sq. feet | 2,400 | 37 | https://www.tulalipresortcasino.com |
| Red Wind Casino | 95,000 sq. feet | 1,600 | 20 | http://redwindcasino.com |
In addition to their tribal casinos, Washington also has several legal card rooms. Each town controls its card room laws, including the table limits, prize limits, and operation hours. So, card rooms will look different depending on where you go.
All of the card rooms in Washington offer poker and blackjack, but if you want to play roulette, pai gow, baccarat, craps, or other table games, you will need to visit an online casino site.
The one regulation that you will probably notice the most at the card rooms is the table limits. According to state law, card rooms must enforce a $200 limit on all house-banked games. If you are used to playing with high-stakes, you will be disappointed.
Of course, if you do not want to put up with the table limits at the card rooms, you can always play at one of our recommended online casinos in WA. They allow you to any casino game you want, and you do not have to worry about low limits.
Real money online casinos have some limits, but they are much higher than those at the Washington card rooms. You can usually find table games available with maximum betting amounts between $2,500-$3,000 per hand. Some are even higher than that, especially if you look in the live dealer casino.
Another thing that is frustrating about going to the card rooms in Washington is that you have to find one and travel to it before you can start playing. But when you play online, you can play from anywhere you want to, and at any time.
All you need is an internet connection, and you can play at the best online casinos in Washington State.
| | |
| --- | --- |
| Washington Card Rooms | Washington Online Casinos |
| Low maximum limits | Wide range of limits |
| Limited game selection | Dozens of games |
| Travel, then wait for seats to open | Play whenever you're ready |
| Game play can be slow | Play at any speed you want |
Can You Play the WA Lotto Online?
Another popular part of the Washington state gaming industry is the state lottery. The WA lottery has been active since 1982.
Washington is different from most states because the lottery bill dedicates all revenue to the state's general fund for various projects.
Education is the program that has received the most money from the lottery since it began. It has also been used for recreation projects, veteran's programs, and other state deficits.
The Washington Lottery has a variety of games available, including Powerball and Mega Millions. They also release new scratch-off games each month, so there is always something new to play. That feature sets Washington's lottery apart and is one reason that the lottery raised more than $805 million in revenue in 2019.
Unfortunately, you cannot play the WA lotto online because of the state's gambling laws. However, Washington online casino sites often have specialty games that you can play that are similar. For example, all the best-rated Washington online casinos offer keno.
They also have games where you click on symbols to play a scratch-off game, which is almost like playing the lottery on your computer.
It may not be quite the same as playing the lottery, but it is a lot more convenient when you can play at an online casino in Washington State without having to leave your home.
Washington Casino Laws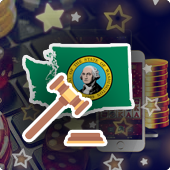 Washington has been open to gambling expansion for several decades, but they contradicted that reputation in 2006 when they created a law to prohibit online gambling for real money.
This online gambling prohibition is aimed mostly at online casino operators. So, you will not find any online casinos in Washington owned by a company in the state. However, there is a clause that could be used to prosecute players for gambling online and charge them with a felony.
That part of the law has been contested several times because it is excessively harsh and difficult to enforce. Law enforcement cannot practically monitor every device that can access the internet.
We're not lawyers, but we believe that it is highly unlikely the state will ever prosecute players who use out-of-state online casinos.
Some online casinos may not accept players from Washington because of the state's online gambling laws. That is why you should focus on using our recommended sites. These sites operate legally in other jurisdictions and accept real money casino players from Washington.
In case you are wondering, the age limit for Washington casinos is only 18. However, some tribal casinos choose to raise the minimum to 21 so that they can serve alcohol.
Join a Legit Washington Online Casino
There are many ways to gamble for real money in Washington, but the best way is to gamble at one of Washington's casinos online. The state's gambling laws make it a little tricky for casino operators, but you can still enjoy casino games from the comfort of your home without a problem.
We love playing at online casinos in Washington because they have hundreds of slot machines and table games to choose from, and you can even play the lottery online if you search for specialty games.
If slot machines are not your preference, you could play in the card room instead, where they have a larger selection of table games and limits compared to their offline counterparts.
Either way you go, you can't go wrong if you gamble online for real money in WA State – especially if you join one of our legitimate Washington online casinos.
WA State Casino Gambling FAQ
Are online casinos in WA reputable?
There are many trustworthy and reputable online casinos available, but not all of them are safe. It is imperative to find a casino that has a good reputation. You can learn about an online casino's reputation by searching for the casino's name and keywords like scam or review.
When you are looking up online casino reviews, make sure to look for accurate information or the bias from the person writing the review. You can take the guesswork out of it by choosing one of our recommended online casinos in Washington state.
We have already researched each of these casinos to ensure that they have a reputation for putting their customers first.
Are WA online casinos better than land-based casinos?
The choice between online and land-based casinos is a matter of opinion, so we cannot tell you which one is better for you. But we can tell you what we like about online casinos in WA.
We think online casinos are better because they offer bonuses, have more game variety, and have fewer restrictions. Online casinos are better than land-based casinos because they give you the flexibility of gambling whenever and wherever you want.
Can you play second-chance drawings in the WA lottery?
Most state lotteries have second-chance drawings that let you win smaller prizes on a second-drawing, but not Washington. If you do not win on the first lottery drawing, you will not win at all. Instead of a second-chance drawing program, the Washington State lottery hosts regular promotions.
Some of these promotions might seem like a second chance, but they are only available while that promotion is running. For example, some promotions let you exchange your non-winning lottery ticket for a ticket to a local sporting event. The lottery's website has the latest promotional information.
What games can I play at WA casino sites?
Online casinos have almost every game imaginable, including hundreds of slots games. The table game selection always includes blackjack, roulette, craps, baccarat, pai gow, and poker. They usually offer several versions of each game so you can find the one that you like best.
If you can find a game at a land-based casino, then you will be able to find it on one of our recommended online casino sites.